When running a business, providing top-quality customer care is essential. And no matter how good your customer support team is, they won't have enough time to guide users and prospects through every single complex question that they might have.
But at the same time, 71% of users expect to receive help instantly or within 5 minutes. And that can put companies in a bind when they're trying to manage resources effectively while still meeting customer expectations.
But that's where a knowledge base can be so beneficial. It can not only help your support team direct users to detailed answers but can also serve as an internal knowledge base, educating your employees and ensuring that they use the best practices when dealing with various tasks.
With that in mind, let's look at what a knowledge base is and what are some of the critical steps you should consider when putting it together.
What is a Knowledge Base and Why It Matters
A knowledge base is basically a digital library of topics related to your business, your product, or your services. It can go into in-depth detail, answering specific questions, and helping both users and your employees find the information that they're looking for in an organized and easy-to-understand format.
Since these resources are self-sufficient, people can go through them independently, saving a ton of time that would be spent by someone explaining the solution manually, using their own words.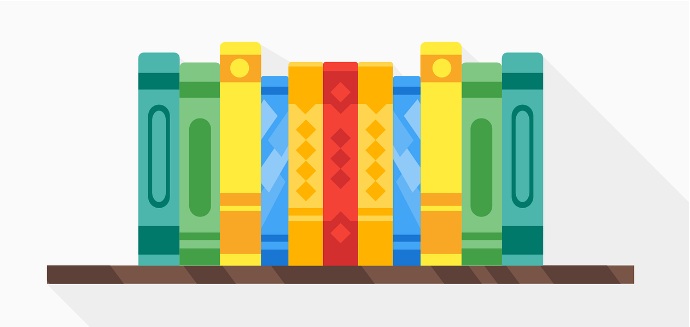 And as your knowledge base grows and improves, you can also refine and expand the answers themselves, making both your library and each answer more informative, more helpful, and more valuable.
And there are many secondary uses for a knowledge base as well.
If you want to provide a better experience for your audience, you could use email marketing automation to send out relevant emails based on your audience's actions. If you know they're starting to use specific solutions or features, you could link to useful guides that would help people take full advantage of what they can offer, making your solution more valuable in the process.
How to Create a Knowledge Base
Many companies are hesitant about building a knowledge base because they are afraid of the time commitment it would require. But the truth is, even though it can be a complicated process, it becomes much more manageable when you have an organized plan, and the benefits it can bring far outweigh any effort it would take.
With that in mind, let's take a look at a few of the most important steps that go into the knowledge base development and management process.
Figure Out What to Include
A knowledge base is only as valuable as the content that it contains. Having an organized system for documenting your company's most important knowledge and its offerings should be at the core of your decision-making process.
And this process begins with laying out the core topics that need to be included in a knowledge base.
The good news is that you don't have to know everything right now. In fact, it's a good idea to start small, covering the most essential (and most straightforward) questions, which will help you understand how a knowledge base might function in your company and how you could grow it as you go.
First, think about your users. What are some of the biggest challenges they typically face? What are the most common questions your support team receives? And which knowledge base articles would help you reduce the time it takes answering those questions?
If you add a free live chat on your site, you can look at what people want to learn more about and start with that.
When creating an internal knowledge base, consider what knowledge is the most important for your employees to have or what processes they must know how to do correctly.
Have a Consistent Structure
The amount of information that you could include in a knowledge base is virtually limitless. But that information won't be very useful if users have a hard time finding the articles they need at that moment.
Investing all that time into creating a useful knowledge base just doesn't make sense if the articles will sit there without ever being found and read.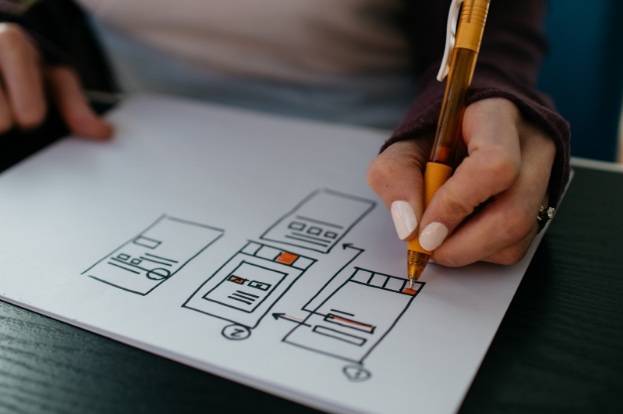 Therefore, from the very beginning, you must take the time to figure out how to organize your knowledge base in a way that's consistent with the best practices used today.
Luckily, the process of organizing a knowledge base system doesn't have to be complicated. You just have to think about how different users might look for information and allow them to use the method they prefer.
One of the easiest ways to organize articles is by use cases. If different users are using different solutions, group the articles based on that, and people will not only find what they're looking for but will also see what some of the most important articles are when learning how to use it.
You should also sort by activity type and experience, which would further sort the articles and provide more relevant information.
Finally, use plenty of tags and other identifying data so that users can find specific topics even if they're unsure which category it might belong to.
Use Visuals (and even Video)
Even though text can often be the most effective way to break down a topic, not all of your users will want to read through a huge block of text. Some of them might need supporting visuals to help them better envision the information being presented.
Therefore, at the very minimum, you should be using screenshots and other supporting visuals that can help clarify specific steps.
But as you improve and grow your knowledge base, you might even want to consider adding videos that break down the topic even further, providing over-the-shoulder support that shows users exactly what they can do and how to do it.
Analyze and Improve
The final step of putting together a useful knowledge base is understanding that the process doesn't end with you adding a bunch of articles.
A knowledge base is an invaluable tool that can show you what your audience cares about and provide them with a better experience, so you should set up a way to track which articles are the most popular and which ones don't receive a lot of attention or are quickly abandoned.
With that data, you can make consistent improvements on your knowledge base, but you can also think about how customers are using your products. If some features require constant attention, you might even want to think about how to make those features more straightforward, more accessible, or more intuitive to use.
Conclusion
A comprehensive knowledge base offers numerous benefits both to users and to your team. But to make the most of what it has to offer, you must understand the key steps involved when putting it together.
You should:
Figure out which topics to include;
Have a consistent structure
Use visuals
Continue to collect data and improve