Propelled by the increase in demand for cloud-based services over the previous two years, Software as a Service, or SaaS for short, remains one of the most competitive markets in 2022.
If done right, SaaS solutions can be used to attract more customers, increase sales and revenue, as well as bolster long-term business growth. That is why the process of effectively marketing and selling SaaS products is crucial to the success of any SaaS enterprise.
Before we get into some of the tried-and-true strategies on selling SaaS services, let's go over the basics.
How Does Selling SaaS Work?
The main benefit of the SaaS model is that the end-user is not required to download or install any programs (app counterparts notwithstanding) in order to use the service. They simply pay the indicated price and gain access to it immediately.
A typical SaaS product is managed by a team of customer experience professionals and supported by the SaaS provider's engineers. The pricing model is normally subscription-based, which is why your focus should be on promoting higher-end iterations of your service (upselling), as well as retaining existing customers while simultaneously seeking out new ones.
To summarize, we can see that SaaS marketing boils down to the following 3 stages:
Acquisition: finding (new) customers
Conversion: getting your customers to buy your product and become subscribers
Retention: retaining those subscribers so that they keep paying for your product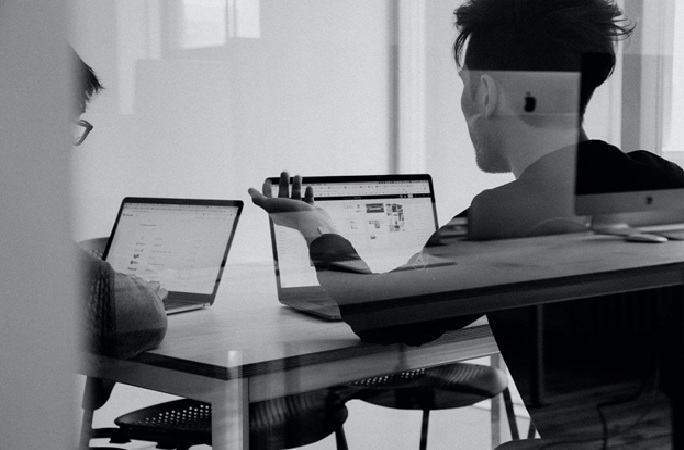 Rather than merely closing a deal and moving on to the next lead, selling your SaaS products effectively entails asking customers to continue purchasing them on a monthly or annual basis.
It's a win-win situation: instead of the clients spending hundreds of dollars on a product package that will be obsolete next year, they can get the latest version with ongoing maintenance for a much cheaper monthly charge. In exchange, SaaS businesses have a steady stream of revenue.
However, as SaaS has grown in popularity, so has the competition, and clients are able to switch from one service to another at any moment. Therefore, if you want to increase your saas sales, you must properly show the long-term value of your service, communicate your latest product changes and explain why it is the best option on the market.
Because marketing and selling your SaaS product is competitive and complex, provide your team with a SaaS dashboard of comprehensive business metrics so that everyone knows the status of sales and marketing at any given time. Much of SaaS success depends on making progress swiftly, so a single source of valid information is an essential management tool.
Tailor Your Lead Generation Strategy to Your Niche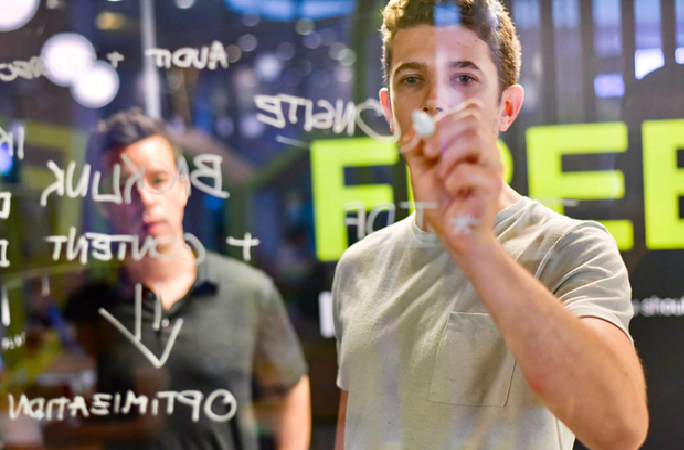 There are as many different strategies to generate leads for your business as there are SaaS products. That is why you will always need to tailor your lead generation methods according to your niche.
One of the biggest differences is whether you're marketing to consumers (also known as end users) or other businesses. B2C prospects make their own purchasing decisions and are usually in a position to commit as soon as they're convinced; however, they're skeptical and may require a free trial before they feel comfortable providing payments or personal information. B2B SaaS marketing targets prospects who typically share decisions among colleagues (although sometimes it's not clear who has authority to make the final decision). They have to request or negotiate the budget and may need detailed technical information to ensure compatibility with their existing systems or security protocols.
Generally, consumer niches provide faster sales but prefer lower prices, while business niches require a longer sales process but can be more lucrative.
So, tailor your strategy to your niche; however, be aware of these relatively universal lead generation approaches that you can adapt to many different types of markets.
Search Engine Optimization
Search engines remain major drivers of leads for many SaaS businesses. To stay on top of your SEO game, always keep an eye on your rankings to detect keywords which bring about high volumes of traffic, but also focus on putting out quality content to drive the right kind of traffic which turns into qualified leads that are ready to become buyers.
Content Marketing
Similarly to what is stated above, the content you publish for the purposes of promoting your SaaS solution should match the needs and interests of potential customers. You can achieve this by mapping along their customer journey. Does your content include the kind of information that prospective buyers are looking for when they set out to find a product or service like yours? To obtain organic traffic and leads, you should be blogging and posting on social media on a regular basis about topics that are important to your target audience.
Landing Pages and Ads
Perhaps the most obvious one, landing pages and ads, often perform well when it comes to lead generation. Although somewhat on the expensive side, a well-designed Google Ads or similar marketing campaign combined with an optimized landing page can be a winning combo when it comes to generating leads.
Specialty Marketing
Some niches or sub-niches achieve success using narrow marketing channels. For example, if your SaaS product targets train or bus riders, then you might reach them using a combination of location analytics that tell you when the terminal is full, and closed network video advertising that plays your ad on display boards when there are more than 100 people present. Or if you target the higher education fundraising market, you might learn that their SaaS solutions must incorporate telephone calling components, so automated phone calling to help market your solution could make sense.
Tell a Story with Your Product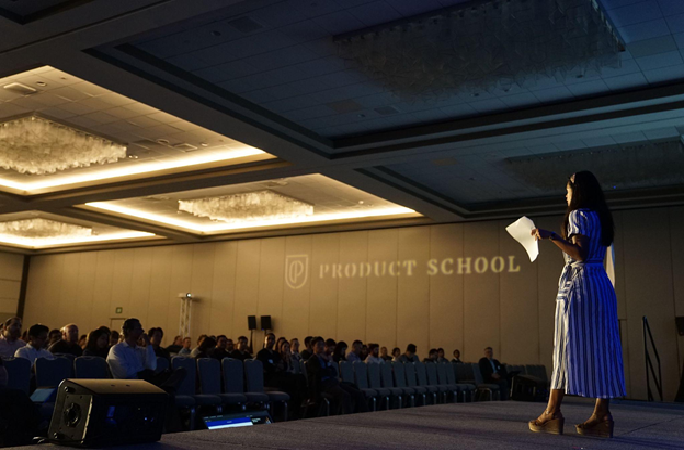 Product storytelling plays a huge part in how well you position your SaaS solution on the market, which consequently impacts the success of your sales. Great stories garner greater attention, and it takes marvelous storytelling to stand out, strike a chord with your audience and incentivize them to become buyers.
Apart from offering a SaaS product that addresses the needs of your niche (be it B2C or B2B), try to craft a memorable marketing and sales narrative in relation to your product.
Then, when your salespeople contact the leads your storytelling develops, find out how to tailor your sales pitch to them individually using AI solutions such as Crystal, which provides you with insights about the behavioral traits and preferences of each person your sales team contacts. Together with great storytelling, this two-step approach can speed up the process of selling and help you achieve better results.
To get a better understanding of what your outreach strategy should be, think about the following things:
The emotions you want to evoke from your audience. Do you want them to feel motivated, empowered, understood, or simply happy when reading about the story behind your product? Provide enough information to support those emotions.


Making your story relatable and genuine. You are selling a product to real people with diverse (but hopefully common) interests. What ties them together and how does your solution address those interests? Be clear about what your purpose is and communicate it with passion, as people always gravitate more towards genuine and inspiring narratives.


Stories about people. At its core, your story is always about someone. For example, explain the benefits of your service through the eyes of a user. Or, think about the unsung heroes at your company—the folks with interesting positions who don't usually communicate with the general public, and tell their stories as well.
Free Trials and Freemiums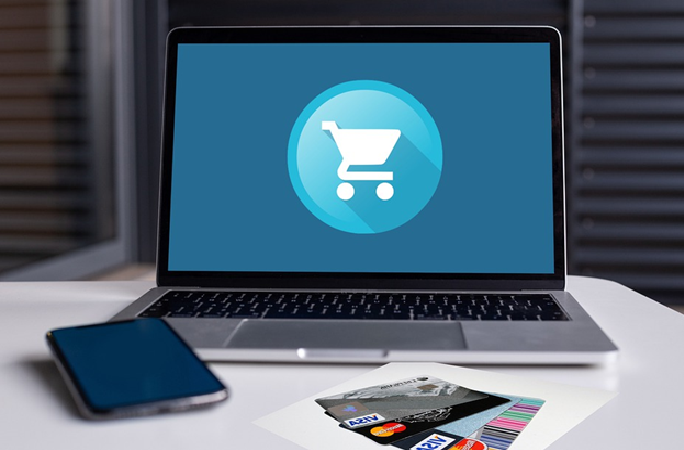 Here are some oldies, but goldies.
Free Trials
If you are looking to lock in prospective buyers, offer a free trial for a fixed time period (e.g. 30 days). A free trial accomplishes the goal of getting people to demo your SaaS product or service because they can do it for free. Generally, some type of core functionality that delivers massive benefits is not included in the free plan but in the 'freemium' version.
Freemium
The freemium model is a twist on the free trial. It allows limited access to the entire suite of premium tools. The idea behind this strategy is that, for the general population, upgrading to a paid premium subscription is necessary to maximize the benefits that the tool brings to the table. It essentially acts as an incentive to upgrade to the highest level of subscription.
If you are launching a new product and want to demonstrate its uses to as many people as possible, it would be clever not to require credit card information to gain access to the trial version. However, do ask your customers to leave their email and some basic information so you could build your lead database.
Different Payment Plans for Different Customers
Remember to think about diversifying your subscription plans to target different kinds of customers and maximize your audience reach.
For example, if you're marketing your SaaS product to consumers (B2C), you might want to appeal to them based on typical income ranges, profession, or some combination of the above. Let's say your SaaS product has an app that helps independent service people who work from their vehicles (not from an office) measure how much time and fuel they spend on various parts of their job.
To find the right parts of your market, you'll want to search for average salaries earned by these consumers. You might learn that grocery delivery people make too little to afford a SaaS subscription at your "main" price, but a HVAC technician's salary is enough to make them a good prospect. So, you offer a bare-bones version of your product at just a few dollars for grocery deliverers, but a full version for HVAC and similar technicians at a mainstream price.
If you're marketing your SaaS product to businesses (B2B), you might want to base your pricing on the number of users. So, a company with just a few users might pay the full $59/month per person for a subscription, but if the company buys subscriptions for hundreds of its employees, you could drop the price to $39 per person. If they have thousands of employees who subscribe, you could drop the price to just $20 per person – everybody wins.
Keep an Eye on Competition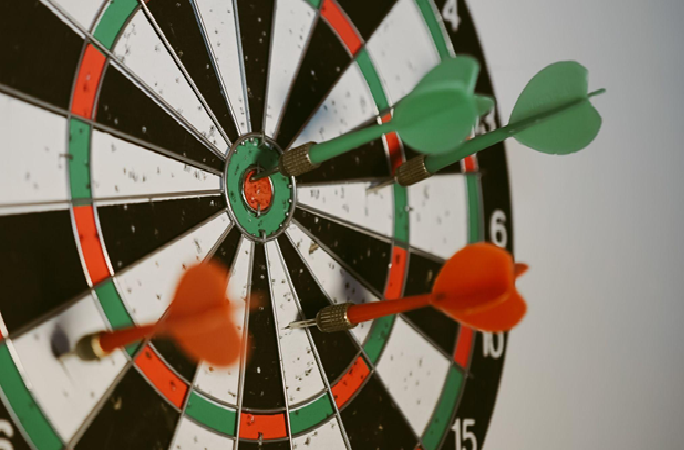 Although not a sales strategy per se, it goes without saying that the success of your business will partly depend on whatever field you are looking to position yourself in as a SaaS provider.
Whether you are offering a new product in an established market (e.g. you're starting an online course platform), or pioneering a new niche, it is helpful to look at what other, similar companies already have on offer, and even check out what their customers are saying about them.
Points to Think About
Is there an element of your competitor's SaaS product that their customers are not happy with, e.g. the product dashboard or subscription options? Could you add or improve this element in your own service, then market it by specifically emphasizing this improved feature?
Is there something your competitors are doing better than you that might appeal to your own customers and drive new ones to buy your product?
Healthy competition is knowing what your competitors are doing and using that to advance your own business. Aside from letting you stay ahead of the curve, this strategy drives lead generation by capturing the attention of customers who may just be on the lookout for a new or different SaaS provider.
Conclusion
SaaS has always required businesses to think beyond the close, so the most critical aspect of your sales strategies is that they should be proactive.
Make sure that new and old customers alike keep getting the most out of your product by looking for ways to show initiative by checking that they have everything they need.
If done correctly, everything we have discussed so far will enable you to continue bringing value to your customers and your SaaS business in the long run.