Incompetently planned marketing activity often leads to a decrease in the results and efficiency of work actions. Even with a good target audience a professional marketing agency, and the tools to increase it, not everyone knows how to take advantage of it. Although in order to get success, it is enough to just start acting. Therefore, we suggest that you familiarize yourself with the most proven SMS marketing strategies that will help you increase sales and make a profit.
Text message features


Almost all modern users actively use mobile devices to buy goods and services, pay bills, transfer funds, etc. According to research, 41% of consumers prefer to receive news about brands via SMS. Therefore, this is the best platform for promoting your offers. If you analyze the activity of people, when receiving a letter by email and a text message, they will read the second one more quickly. And this proves that a gadget is present in the life of a modern person most of the time.
The first step in developing a marketing strategy is text messaging. The basis of such a message is a short code and a keyword. The first is a set of numbers that are entered into the recipient's window. And the second can be your brand, by which the consumer can immediately identify your company. Text messages are sent when the customer has consented to the subscription. It is not possible to impose systematic mailing on people without their consent. And even after the consent, it's important to give people the option to opt out if necessary by entering a code word or number.
This is general information about text messages, but without knowing the specifics of your e-commerce strategy, you won't be able to use them effectively. Therefore, we will learn what needs to be done so that your short text is not only opened and read but also started to act. And later - they remained among your customers.
1. Personalization of messages

In order to increase your audience, each consumer needs to be well-studied. In particular, his preferences, the applications he visits most often, and his purchase history. So you can analyze which offer will suit him the most. When sending a message, you should enter the recipient's name in the text. This will allow a person to feel his importance and understand that this is not a general mailing to everyone and everywhere.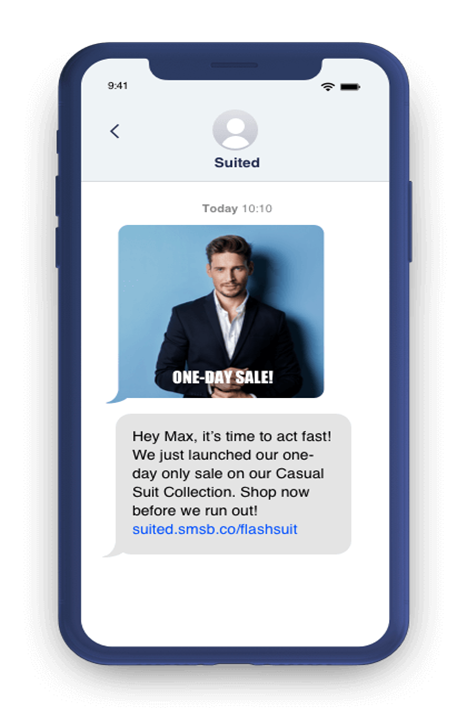 2. Conciseness of the offer

Every day, people receive hundreds of emails in their inboxes and delete most of them without reading them. What is the reason? The text failed to interest them. To ensure that your letter will be read, try to put the main point in the first sentence. Start the appeal with the offer and bonuses, if any. This will attract the reader's attention and is guaranteed to speed up the customer's decision. If you have an unique offer you can use tool such as a landing page to further explain your messaging.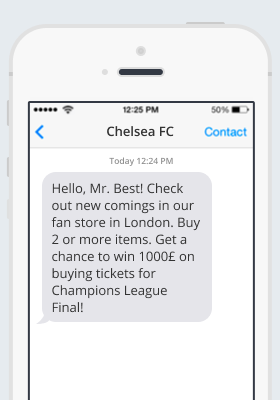 3. Special offer

The best way to attract the customer's attention is to make him feel the exclusivity of the offer. To do this, form the text in such a way that the person understands that he is a special customer of this company (VIP buyer, new member, etc.). Emphasize this immediately when addressing the addressee.

For example "Attention all online retailers! Are you tired of spending a fortune on shipping costs? Look no further! Our company, is proud to announce our special offer of up to 70% off on all shipping rates for the next two months.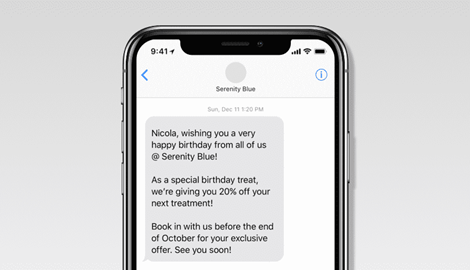 4. Limited time frames

Help the person believe that he has received an urgent offer and cannot lose it. Therefore, one should take appropriate measures - make a purchase, issue a subscription or order a product, and immediately. Be clear about the offer period and compare what the difference is to the customer: why is it important to do it now and not two days from now?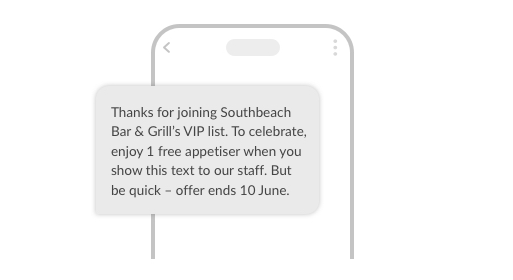 5. Shortage of supply

A person always wants to get what is in limited quantity. Present your product as expiring, almost expiring, or no longer on the market. Create a feeling of scarcity of the product and you will see that the consumer will respond to this offer more quickly.

Start your financial journey today. Check out exclusive stock market courses by FinGrad.

6. A clear call to action

After you offer customer service, don't forget to call them to action. The simpler and clearer the appeal, the faster the target audience will respond to it. But do not use excessive pathos, the client immediately senses insincerity.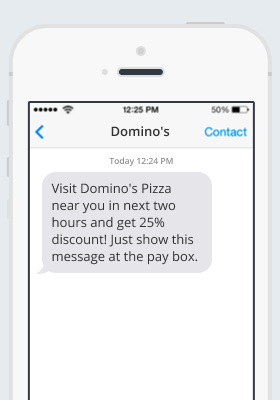 7. Systematicity of messages

Determine the optimal frequency of the mailing, which will allow you not to look annoying and at the same time remind the client about the existence of certain services. The best option is twice a week, but it also depends on the specifics of the services and products.

8. Temporal synchronicity

Send text messages around the same time, and determine if it is convenient for your customer. Of course, texting at midnight is not a good idea. Therefore, choose the optimal time period when it will be convenient for your client to familiarize himself with the offer.

9. Performance analytics

Periodically analyze the effectiveness of text messages and use data to optimize them. In particular, such data as the number and frequency of opening letters, and the time of their opening. For this, there are special tools that allow you to collect data from the reaction to messages. So you will understand whether you are doing everything correctly and whether the marketing component is working.

10. Game with bonuses

In order to bring back customers who have not been active for a long time, you can send a text message with special discounts, order bonuses, and holiday offers. But it must be noted that the company is grateful for the previous orders and is waiting for the next ones. Because he values every client and this one in particular.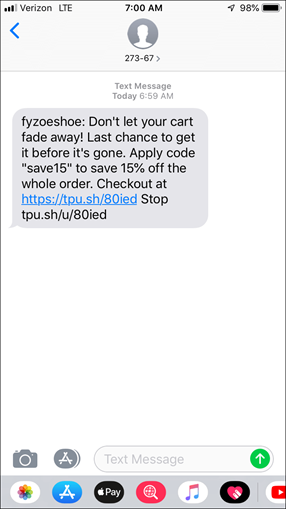 11. Adaptation of messages

Before sending a message to a customer, make sure it is optimized for reading on mobile devices. Avoid overly long messages. Make a clear offer and make sure the text displays correctly on mobile devices. If the message is not adapted for mobile, you will not be able to get effective results.
Reasons to develop SMS marketing
First of all, this is the most popular way to develop your own business. How and why it works:
the use of smartphones occupies a key place in people's lives
SMS marketing works well with other strategies
direct coverage of customers with subsequent involvement in a permanent audience
an effective call to action

What should the ideal text message be?
Remember, the goal of every text message you send is to a new customer. Therefore, before creating and sending it, you should think about it. In order for the message to be effective, it is worth remembering the following nuances:
do not forget to introduce your company in each letter
limit the text (the fewer words, the better it works)
use the link if you want to provide the customer with more information
get in touch (if there is no manager, automate several universal responses)
You can also use an AI text generator to help you pare down existing messaging for text messages.

SMS Marketing Case Study
It is with the help of simple and effective tools that companies quickly find customers. At the same time, it is possible to keep in touch with them through text messages. In addition to business, this practice is also supported by educational centers. Educational applications are extremely popular today. It is a great opportunity for pupils and students to find all the necessary manuals and notes. Therefore, by covering this category with text offers, you can successfully recommend educational services online.
The very function of text messages is also widely popular among participants in educational processes. Through them you can organize:
team communication
current support
a survey of students, parents, and teachers
Feedback
Schoolchildren and students are more likely to respond to a text message than to fill out questionnaires.
As a matter of fact, the use of the best educational apps is of high demand for SMS marketing managers, students and startups.
Some of the popular apps are highlighted below as a bright sample.

TextMagic


This is a way to quickly carry out mass mailings of information necessary for the audience. At school, it can be various messages, announcements, and appeals from teachers to students and individuals to parents. And also the opportunity to discuss important problems and quickly solve them.

If you want to get a teacher job , then you will have to write a resume, here is how to write a teacher resume

ClassParrot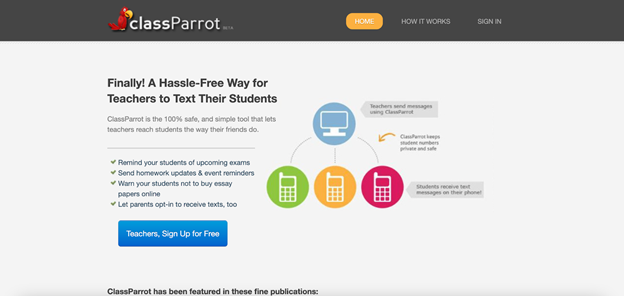 A teacher program for storing information about exams, homework, etc. It is convenient because it has easy navigation and does not require complex software. It also allows for cooperation with parents. Teachers and students do not have to exchange contacts. By registering in this program, they will be on a common platform and always stay in touch via text messages.

Remind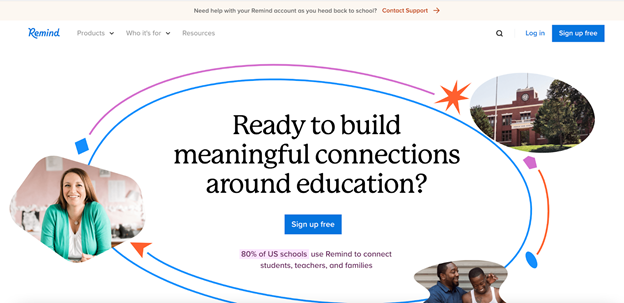 Reminder platform with two-way information exchange. It can be used both for communication between the class and the entire school or university. Depending on the selected plan, the circle of participants can reach up to 1,500 people.

SMSMatrix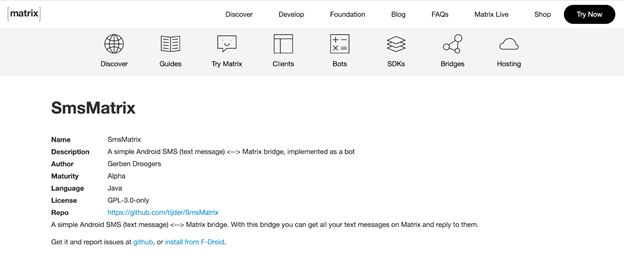 It's not just about texting, it's also about voice and text-to-sound. Most often, it is used to convey messages that have a larger volume than provided by marketing. This is an automated message service with the ability to process up to a thousand SMS per minute. Covers the audience in more than 200 countries of the world. Messages can be sent via SMTP/Email Gateway.

SendHub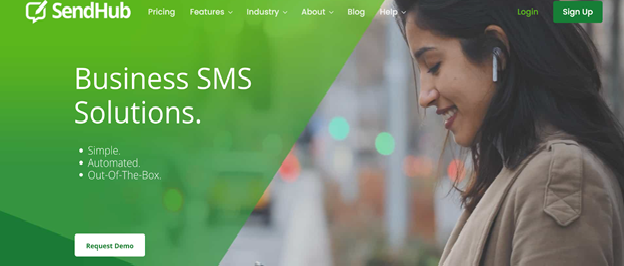 Modern business SMS technology in education, which integrates with various software and is constantly updated. This is an opportunity for companies to create their own SMS platform for messaging, analytics, data archiving, meeting scheduling and many other important things. A professional way of scaling and developing a business.

SMS marketing is the technology of the future

Using marketing strategies proposed by the best developers and specialists, you will be able to professionally adjust the work of your organization, reach as many clients as possible, and attract new consumers of services.

With the help of short text messages, you can deliver valuable information to the client, inform about new offers, and perform a number of operations. So let's briefly mention that the basis of forming the right strategy is the content, form of the text message, frequency of its sending, and adaptation to devices. As for the client, you should always follow the rule - there are no former clients. Even if the consumer of your services has not contacted you in a long time, use marketing tools to bring him back. In particular, offer a discount, a bonus.

Every year, SMS marketing will become more and more popular and will change. However, it will definitely be effective. He is the driving force behind all business ideas and successful entrepreneurial ventures. By reaching audiences with text messages, you can control how they react to your offers. And accordingly - to adjust them, getting closer to the wishes of your client.