According to a research, almost 67% of enterprises have a cloud-based infrastructure to support their business. This statistic shows how cloud-based communication solutions are vital to the future of business communication services.
With excellent customer support and streamlined internal communication as the top markers of successful organizations, a company must prioritize and continually improve its business communications. This can help an organization stand out from the competition in a saturated marketplace and establish lasting customer relationships.
Growing businesses are under more pressure to match customer expectations and deliver top-notch customer service, especially amidst complex operations. This is where cloud communications can provide ease of use and simple processes to aid better communication.
In this article, you will learn how enterprise cloud communications can help businesses provide excellent customer experience, its importance, key features, and how you can choose the right way forward for your company.
What Is an Enterprise Cloud Communication Solution?
Enterprise cloud communications are a range of services and tools that can help large organizations or growing companies effectively manage business communications. Users can easily avail superb collaboration, messaging, enterprise calling, and video conferencing functionalities. With cloud solutions, companies can access all features from any region in the world and stay in touch with a reliable internet connection.
There are a host of benefits of enterprise cloud communications with robust analytics, powerful performance, improved customer service, CRM integrations, and more. Moreover, it allows a business's IT team to focus on more critical tasks instead of regularly updating and maintaining systems.
The Importance of Enterprise Cloud Communications
Cloud communications for enterprises are critical to a productive and efficient work environment as remote and hybrid work systems become the new norm. They can help streamline operations and offer a range of other benefits listed below:
Easy and Quicker Collaboration:


With cloud communications, all project stakeholders can talk to one another and collaborate in real-time. The team can respond quickly with instant messaging features or solve issues through remote access to tools.


Better Internal Communication:


Teams can create connections through a variety of tools with omnichannel communication. For a team to be more collaborative, it is essential for them to be more connected. Cloud communication offers all tools in one place, which means users can access messages as soon as they sign-in on the platform.


Information and Data Sharing:


Thanks to real-time access to telephony, messaging, file sharing, and conferencing features from a range of devices, all team members can get a similar experience with enterprise cloud communication solutions.


Improved Customer Service:


Whenever a representative talks to a customer, your business brand image and reputation are at stake. Customers can unconsciously make quick judgments and decisions about your business whenever a call drops, a video conference fails, or they experience bandwidth problems.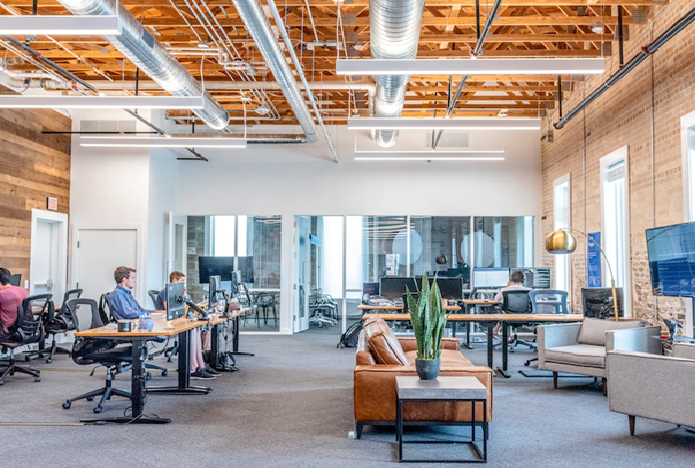 Features of Cloud Communication Solutions for Enterprises

When choosing a cloud communications provider for your organization, you must decide on certain features necessary for your business operations. Some basic cloud features are offered by all, while some functionalities are unique and represent the high quality of service of the provider.

-Comprehensive Communications Channels:

To keep team members and customers connected at all times without delays or interruptions, most cloud communications solutions offer multiple communication channels.

-Scalability:

The biggest advantage of cloud communications is that they can be scaled to a business's needs in real time. As your company continues to grow, your chosen platform can accommodate the expansion and add new users and functionalities accordingly.

-High Redundancy & Uptime:

Most cloud communication platforms offer high uptime and redundancy, so you never miss a beat. It can be best to ask a potential provider how they handle a server going down and manage business continuity.

-Robust Data Security Measures:

A company's data is precious and can remain more secure on the cloud with robust security measures like DDoS protection.

-Adjustable Costs:

Enterprise cloud communications help keep costs low with a fixed monthly fee and low setup costs. Organizations can also choose a customized package according to their needs that fits their budget.

How to Choose the Best Communications Solution for an Enterprise
As customers' needs evolve with time, businesses can't afford to lose out on sales and offer support with poor channels of communication. Most large organizations struggle with pain points that center around size. To combat these issues, enterprises need to step up and recognize the main problems caused by poor communication to their business. These may include extended wait times for customers, low employee morale, delayed projects, missed performance goals, and low sales.
Cloud communication systems are the best solution for any large enterprise looking to simplify and enhance its internal and external communication. With the range of integrations, cost savings, and flexibility they offer to the staff, cloud-based systems are a step ahead of any traditional on-premise system. However, selecting the most suitable platform for your business needs can be challenging.
Here are the top things you need to look for to select the best cloud communication platform for your company:
The provider's certifications
The provider's innovation plan for your company's communication platform
The platform's flexibility and user-friendliness
Automation for a range of processes
Capability to improve and encourage employee productivity
Easy sharing of information and data
Facilitation of hybrid and remote work
Ability to offer excellent customer service
The governance of data and protection
The provider's reliability and performance
Accessible communication tools
Reduced costs with maintenance and hardware
8x8: The Perfect Communications Solution for Your Enterprise
8x8 is one of the leading cloud communications solutions for all sizes of businesses. With Voice over IP (VoIP) products, video, mobile, contact center, and cloud communications, 8x8 is the communication choice of many huge global brands. With its eXperience Communications Platform, enterprises can benefit from its excellent cloud communication tools hosted on the cloud.
8x8 is the perfect choice for all organizations, with customized solutions that fit every company's unique business needs. No matter if you would like to add a new user or include extra functionalities, 8x8 allows you to accomplish your business goals and ensure that all processes are streamlined.