You may have heard of the skyscraper technique before. And no, it doesn't involve building high-rise structures.
The skyscraper technique is a link-building strategy designed to increase traffic to your website. The technique has grabbed the attention of the SEO world. Many have tried to replicate the technique with varying levels of success.
But fear not, the skyscraper technique is a solid strategy. You just need to understand the basic principles to execute it properly. Get it right, and the rewards will be plentiful.
That's why we've put together this guide on how to properly execute the skyscraper technique to gain more website traffic.
What Exactly Is the Skyscraper SEO Technique?
The Skyscraper Technique is a strategy for building links and gaining more traffic for your website. It works by finding and improving popular content that already exists and replicating the backlinks.
In 2015, Brian Dean coined the term "skyscraper technique" after his own link-building strategy increased his website traffic by 110%.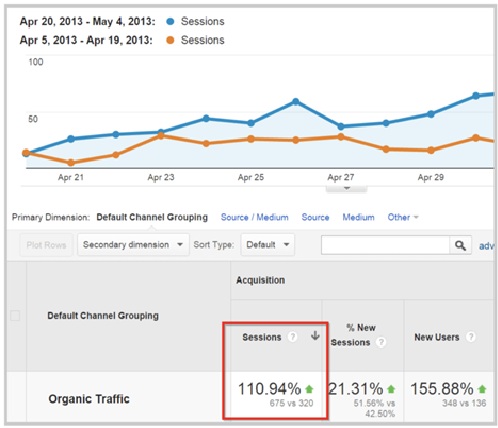 Brian thought, "No one ever walks past a skyscraper and thinks, 'wow that's cool, I wonder what the sixth or seventh or eighth tallest skyscraper in the world looks like?' Instead, people want to know the number one skyscraper, the biggest, the best."
The skyscraper technique gives people the best.
Here's a step-by-step overview of how the skyscraper technique works for making top content:
Find a relevant piece of content containing plenty of backlinks.
Create your own better version of it.
Ask those linking to the original if they will link to your superior version instead.
Send out emails asking other prospects if they're interested in your content.
Why Should You Use the Skyscraper Technique?
The skyscraper technique has got the SEO world abuzz for a reason, it gives you a blueprint for success and removes the guesswork.
Correctly executing the technique can be just as beneficial for your business as other processes, such as technology automation or remote options.
Here are some of the key benefits.
It Helps You Create the Best Content
Using good source material allows for better content.
Analyze what made the original piece successful and fit for purpose. Expand on these in your version to create top content that's engaging, popular, and superior to the original piece.
Your Target Audience Is Already Warmed-Up
Perhaps you're writing a piece selling a software alternative to evoice, your target audience will have read other articles and reviews to inform their buying decision.
By the time they get to yours, their mind is already subconsciously prepared for something more exciting and valuable - so provide it.
Your job is to show them how your content caters to their needs and improves on what they've already seen. Nailing this is key to gaining interest and website traffic.
It Helps Bring More Traffic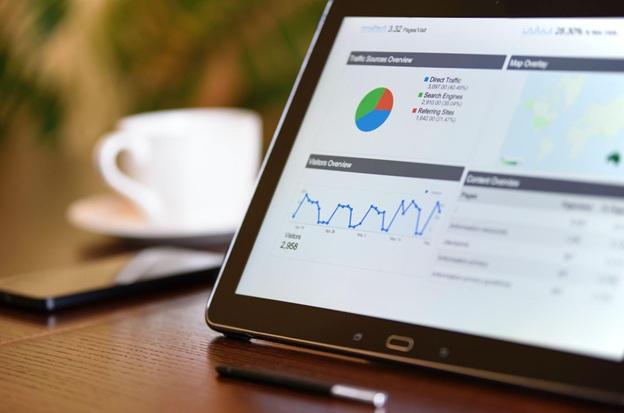 Increasing website traffic is the number one reason for using the skyscraper technique, and it works.
The original, backlink-packed source should have a high ranking. After improving it, check the search engine rankings to see if you're outperforming it.
Once you've established your content as the new king, enjoy the increased traffic and opportunities.
How to Properly Execute Skyscraper Technique to Gain More Website Traffic
Luckily, the skyscraper technique can be broken down step-by-step. It splits into planning and creating.
Let's take a look.
Step One: Find a Piece of Content as Your Source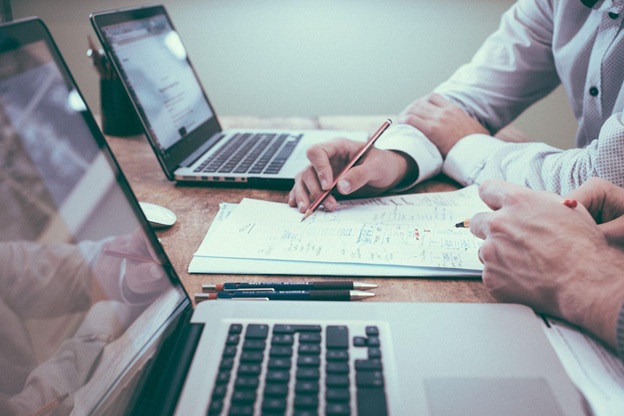 Start by searching for suitable content in your topic/niche containing many backlinks. Several site explorer tools exist to help you do this, including Majestic, Semrush, and Ahrefs.
After choosing your site explorer, there are a few different ways you can begin searching for content online. It may vary slightly by software, but here's a general take.
By Keyword
Use a keyword explorer search tool to search for content by keywords. Enter a broad keyword and select the SERP (Search Engine Results Page) overview option to see which posts rank at the top.
We also recommend setting the KD (keyword difficulty) filter to 40, as pages with a high KD usually have the most backlinks.
By Topic
To find content by topic, use a content explorer search tool and input a broad topic. For example, if you're looking for content on AI and website security, input "AI website security." Sort the results by the referring domains to find the best.
You can also be more specific with your chosen topic. For example, if you want content on selling interactive voice response (IVR), then type exactly that into the search bar to narrow down your focus.
We also recommend here that you set the RD (referring domains) filter at 50 to get pages with plenty of backlinks.
By the Authoritative Site
Use the site explorer search tool to find the most popular and reputable sites from your topic. Simply enter a popular site's URL into the search bar and choose the website from the list.
Next, order them using the "best by links" report. This will show you the top-performing pages on your chosen website with the most link authority.
Now you've found the best possible piece of content with high-ranking backlinks and engaging content, it's time to improve it.
Step Two: Make the Original Content Better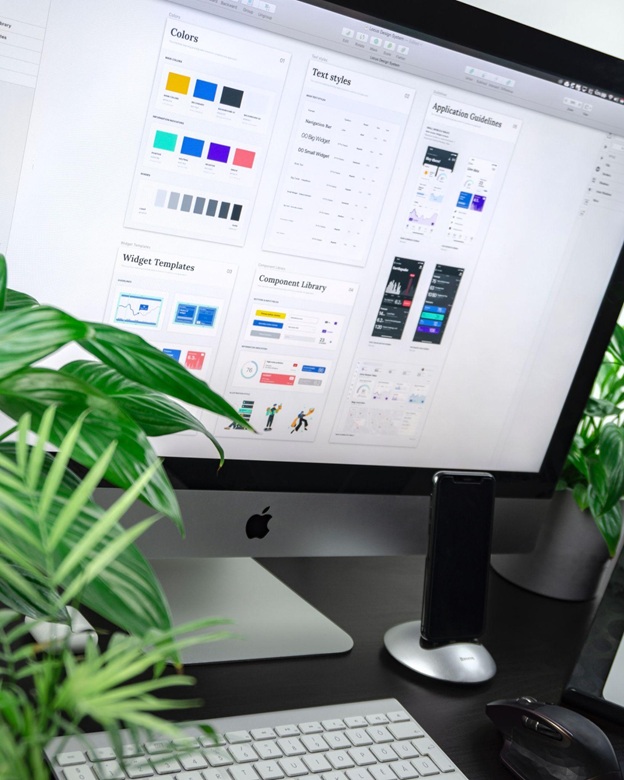 Now you've got your source material, it's time to take it to new heights.
Here are some tips to make the original content better:
Increase the Length (Slightly)
Adding more information and listing more items provides extra value to the audience.
For example, if the original source material was a post on "5 benefits of using a .io domain", then make your post "9 benefits of using a .io domain." Simple.
Be careful though, extra information needs to be logical and relevant. Don't just fill it out with garbage. This will put the reader off and over-spamming your article could work against your SEO score.
Add More Detail and Stats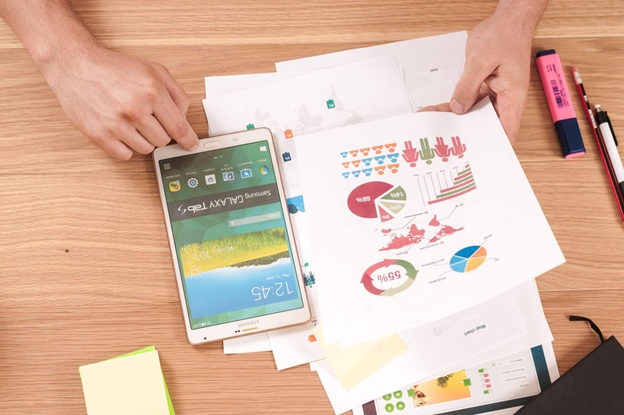 Embellish your content with additional details and statistics to juice it up and add value.
To do this you'll need to undertake thorough research and present it coherently. Try to make your readers feel like they're getting more from your content than they are elsewhere.
Some tips include:
Add descriptions to only-listed items
Add facts and figures and provide the source
Break down difficult terms
Add real examples and success stories.
Also, include any new industry updates or trends since the original was made. This makes the original post seem "out-of-date" compared to yours.
Remember, the more you put in, the more you get out.
Enhance Visuals
In today's digital era, consumers have high expectations when it comes to visuals. Too many website owners get this wrong, with visual content being the biggest obstacle for 23.7% of content marketers.
Taking on the challenge is very much worth the extra effort. Improve visuals by brightening up your theme, neatening your layout, and spicing up your fonts.
Adding infographics and on-trend images are other good ideas. For example, if you're creating content about CTI, (computer telephony integration), include graphs or other data charts to show the benefits of this technology for your contact center.
These techniques grab the reader's attention before they've even got to the fine print.
Step Three: Reach out to the Right People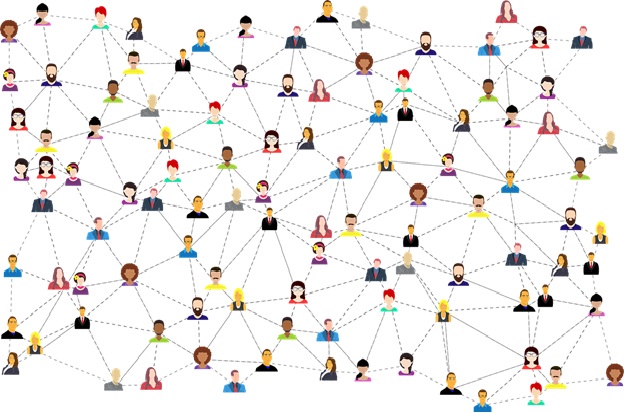 The key to properly executing the skyscraper technique is email outreach. But don't just spam every website and blogger under the sun.
Instead, narrow your focus by contacting those who've already linked to the original source. The hope is, since they've already linked to the original, they should like your new and improved version.
Start by inserting the URL of your source into the site explorer and then run a backlinks report to find the sources of the links.
From here, filter out less valuable linked websites like directories and forums, leaving behind a list of suitable prospects for your email outreach. Only pursue links from pages with a URL rating of five or above.
Now you've run a backlink report and found your target audience, you need to find their emails. Find an email lookup tool (search for one online), or manually search their website or social media for contact information.
Step Four: Email Outreach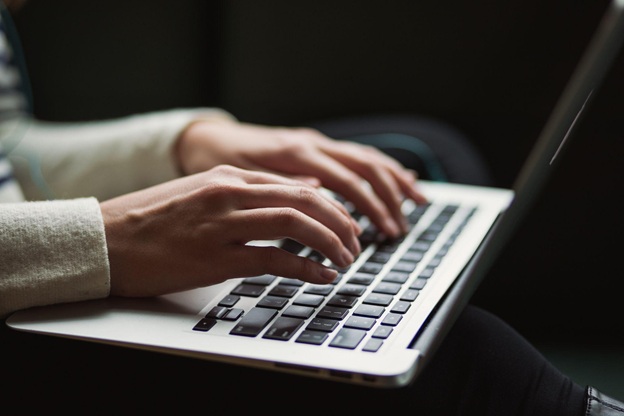 Now you've got a solid list of prospects, it's time to start your email outreach. It goes like this:
Segment your prospect list
Choose your email outreach tool
Create and send a personalized email campaign
First, segment your list into groups based on the anchor text for their backlinks. Why? Not all of your prospects will have linked to the original piece for the same reason. By segmenting them you can personalize emails for each group's needs.
Once you've chosen an outreach tool, it's time to write your emails. Remember, because you've segmented your list, adapt your tone of voice and vocabulary to keep each prospect engaged. Other tips include:
Show the prospect you've researched them (impress them!)
Ask for links in a non-salesey way.
Although it's tempting, don't talk about your content like it's a masterpiece. Just like any email marketing strategy, it's all about the art of gentle persuasion. Instead, ask their opinion and slowly ease them into seeing how much value it has compared to the original.
Final Thoughts
The skyscraper technique is a legitimate link building strategy that works and increases website traffic, but only if you:
Start with a high-ranked source piece.
Improve it so it's top-notch
Locate the right target audience
Have a well-crafted pitch to get them onboard.
Essentially, the skyscraper technique takes advantage of human nature to always strive for, and find the very best.
Remember though, the skyscraper technique should just be one aspect of your SEO strategy. Experiment with others to get the best for your business.