Best practices for SEO are constantly changing. Techniques like keyword stuffing that could have placed you at the top of search engine result pages (SERPs) during the days of dialup don't fly today. Google and other search engines are constantly getting smarter and finding better ways to rank websites highly when they offer the best value to the user.
In turn, these users will use the search engines more, since they almost always get what they are searching for. If you want to improve your rankings, you should ensure your website attracts the attention of search engines. Optimizing your website doesn't have to feel like a mountainous task. It all depends on where you place your focus—you can start building your rank slowly.
High rankings are good for business because they increase your website's chances of getting traffic. More traffic, coupled with conversion optimization, can lead to more conversions. Since good SEO practices include describing your services and positioning your brand well, you may also be able to attract more quality clients. These are clients who understand what they want from your business like mjseo.agency/dispensary-seo. Lastly, good SEO practices also help you build your reputation online, which could result in more business.

Here are a few SEO basics that will make your website attractive to search engines:
1. Publish High-Quality Content

Over the years, what people perceive as high-quality content has changed. For your content to be valuable, it needs to be authoritative, relevant, and insightful. Anything that will add value to your content should be welcomed. To publish great content, you should consider:
Adding statistics and data to support your content and give it authority
Linking to other authoritative sites
Using relevant and high-quality images
Incorporating graphs, statistics, or infographics into your content
The best strategy to follow will depend on the kind of content you are posting. For instance, some types of content will increase in value if they are backed with statistics while others will offer optimal value even without them. Creating high-quality content requires you to invest time, resources, and money. This content will drive traffic to your site, attract social shares, and lead to even more conversions.
2. Eliminate Anything Slowing Your Site Down

Slow web pages are a drag, and they will result in you losing potential clients. 40% of consumers are likely to abandon a website that takes longer than three seconds to load. People want their content now. Remember, there are many more websites offering the same products or content as yours, so you need to be competitive.
A potential customer will quickly switch to other sites if yours takes too long to load. Start by testing your website's speed with Google PageSpeed Insights to see where you fall short. If your website is slow, there are a few fixes. You can optimize images, reduce redirects, leverage browser caching, or even use a content delivery network. The ideal solution for your site will depend on whatever is making it lag.
3. Use Descriptive Title Tags

Title tags appear on search result pages. They are the titles of your web pages or documents. They act as a snippet of what your web pages hold. The kind of title tags you use could make or break your web traffic numbers. Ideally, you should use words that attract users to choose your content. In addition to being descriptive, they should also be brief (between 50 and 60 characters). Text beyond 60 characters will not be displayed by Google.
4. Use Descriptive Meta Descriptions

Meta descriptions appear on SERPs right below your web page's link, which comes right after the title tag. They are a summary of what potential site visitors will find on your web page. The more attractive a description is, the more traffic it will bring to your site. Google limits Meta descriptions to 160 characters and doesn't show anything past this. Adding a keyword into the description could help your web pages rank higher on search engine result pages (SERPs)
5. Focus On Keyword Optimization

Internet users will use specific terms when searching for anything related to your business. Keyword optimization simply involves using these terms on your site, which makes it easy for search engines to suggest its pages to potential site visitors. Keywords can be divided according to their length: short-tail and long-tail keywords. The latter keywords tend to have lower competition, and using them wisely could help you rank high.
However, you should avoid using the same keywords in a majority of the pages on your website. This could result in keyword cannibalization, in which you compete against yourself on SERPs. Keyword cannibalization is counter-productive and does not optimize your SEO value. Instead, each page should rank for unique terms.
6. Prioritize Site Visitors Over Search Engines

It is a common mistake for businesses to get trapped in pleasing search engines at the expense of user experience. Remember, you are writing for your user—the search engines should come second. When creating web content, make sure it engages the target audience. They are the ones who will turn into customers, buy from your business, or ask for help from you.
Pleasing search engine bots will become easier once you place your main focus on the potential visitor. Creating quality content will require you to research what customers want to see on your site and deliver it to them.
7. Build A Strong Link Profile

Search engines prioritize websites with strong link profiles. This means that the websites have a good mixture of internal, inbound, and outbound links. Creating internal links is easy, and it ensures people spend more time on your website. The more time people spend on your site, the higher Google will rank it.
Building inbound and outbound links will require a little bit of work—you will need to reach out to other webmasters and create quality content. While outbound links might drive traffic away from your site, they will help it rank more highly, especially if you are linking to authority sites.
8. Optimize Your Site For A Mobile Audience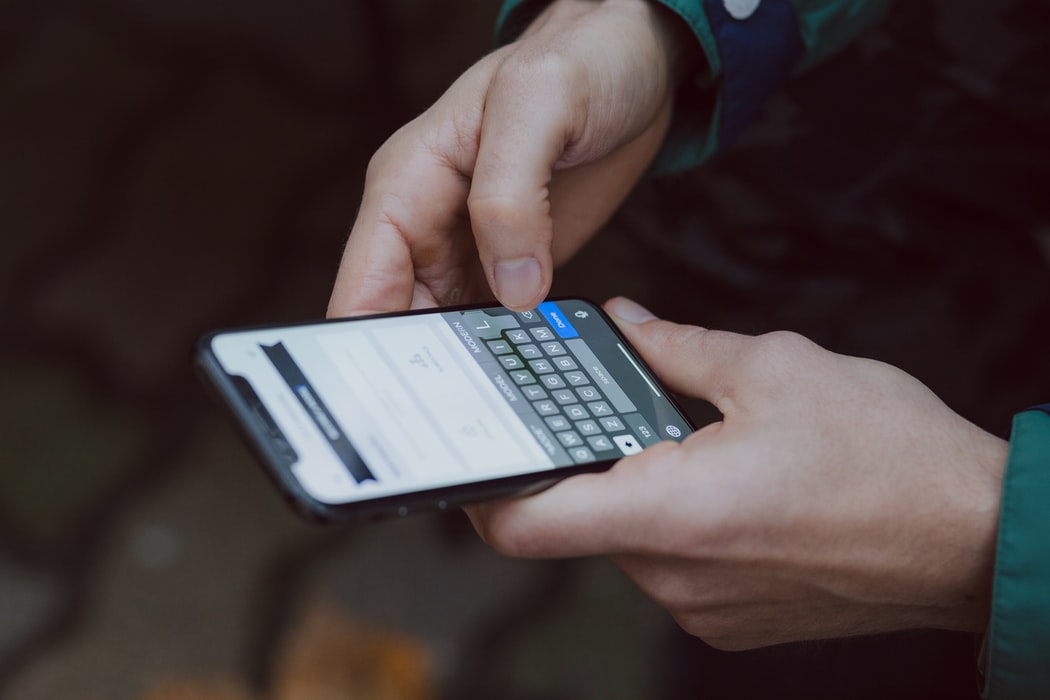 Gone are the days when people only accessed the internet from desktops. It's likely that more than half of your audience will arrive on your site using a mobile device. Google's ranking guidelines are heavily targeted towards a mobile audience. If your site doesn't resonate well with mobile users, the chances are that they will leave faster than they came.

Having a high bounce rate could hurt your rank on search engines. There are multiple ways to make your site friendly to mobile users, including:
Improving site speeds
Implementing a clutter-free and easy-to-use navigation bar
Embracing responsive web design
Improving user experience
9. Optimize Your Images For SEO

Images aren't just good for Google Images; they can help improve your SEO, too. If you are using images on your site, you need to optimize them. The good news is that it is quite easy to optimize images for SEO. You just need to use descriptive file names and alt texts for your images.
Google bots can't understand images yet, and they use the file names and alt texts to crawl your image content. Even better, alt text makes your site friendly to users who use assistive technology to access your website.
10. Track Your SEO Results

If you don't track your SEO results, it will be tough to know whether your new practices have been effective. There are multiple tools you can use to track your SEO over time, and Google's Search Console is at the top of this list. It will offer you multiple metrics to track, but you get to choose what matters to your site.
At the very least, you should keep an eye on your site's performance, coverage, and enhancements. While your site's performance will help you track how you rank for specific keywords, coverage will offer you insights into the pages Google has crawled and which ones are problematic. The enhancement feature offers insights into how you can improve your site for a mobile audience.
Outsource Your SEO

It takes time to improve your rankings on SERPs. If you are intentional with how you optimize your site and track results, you can earn better rankings faster. Consider outsourcing your website's SEO to a reputable digital marketing agency. SEO can be a time-consuming task, and outsourcing it will allow you to focus on your core business while making sure your site is optimized.