Some of the most successful SaaS companies have the most planned and well-thought marketing strategies. Unfortunately, some companies need help understanding the market's needs and eventually fall short of success.
Although sometimes researching for the perfect marketing strategy can seem intimidating at first, the benefits are too good to ignore and easier to integrate by working with a react native development company India. From reliability to generating leads, these are 8 incredible marketing strategies to implement in 2023.
Top SaaS Marketing Strategies To Implement In 2023
1. Creating A New Market
Creating the demand for software is a tried and tested method when it comes to marketing strategies. For example, Slack CEO Stewart Butterfield found out that when asked about internal communication, companies or employees said they did not use anything for it. He realized then that people needed to be thinking of this as a software category.
Slack created the demand for its software by providing a system of communication that people did not even know they needed. Multiple numbers of tools were provided in the free version of Slack. They went from 15,000 daily users in 2014 to over 500,000 currently.
2. Focusing On SaaS Content Marketing
Another great strategy for SaaS marketing is through compelling content such as e-books, whitepapers, case studies, podcasts, interactive content, and others. Content-driven marketing establishes reach to the target audience, generates leads, and a well-thought leadership strategy.
A well-thought leadership strategy enhances the influence on the market and provides vital support to the brand, in general, from a marketing point of view. It helps to understand the problems others are facing and offer expertise.
The one point that needs to be kept in mind is to refrain from directly trying to sell a product. Instead, the content should be relatable, educational, and entertaining so that the target audience gains knowledge and uses that knowledge to consider the company's services.
3. Engaging With The Community
The primary purpose of SaaS marketing is to reach the target audience and let them know how the brand's product helps them solve their problems. The competition between SaaS companies is growing, and community engagement is one of the best ways to stand out in the crowd.
Virtual spaces can be used to engage with the brand's community. Virtual spaces can be leveraged in various ways, such as hosting or participating in virtual events. Hosting a forum, creating Facebook and LinkedIn groups, finding networking opportunities, and exploring valuable topics are some of the best ways to further the connection with the community and making it grow. Additionally, Facebook and LinkedIn cold messages can be used to reach out to potential customers and establish a connection with them. This helps in introducing the product to the customers and also increases brand visibility among the target audience. Moreover, it helps in creating an impression of the brand as a reliable source for solving customer's issues and encourages customers to opt for the brand's services. Thus, community engagement is one of the most effective ways for SaaS companies to stand out from the competition.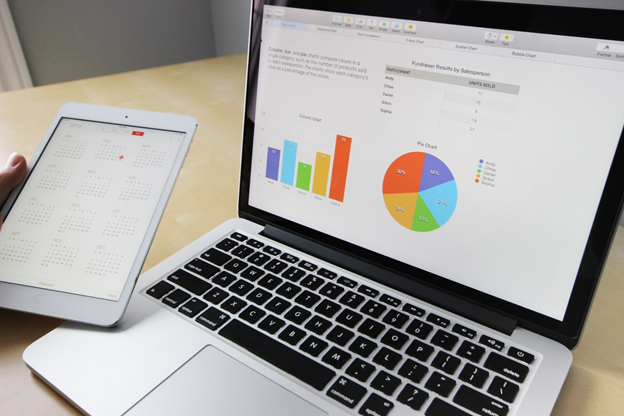 4. Easier Signup And Free Trial
When signing up becomes tedious, users tend to leave. The signup process in SaaS providers should always be quick and easy. The landing pages should be clear, and CTAs must be placed strategically, so people find them easier to find and click without making them look too overwhelming to distract users from the information. Companies hire dedicated developers to achieve the same.
Providing free trials attracts more users and makes them trust the brand. Some experts, however, feel that providing freemium services is not suitable for SaaS companies as it might be dangerous for them. That debate is easily countered by the fact that the cost benefits offer plenty of room for offering free trials as there is minimal cost involved.
5. Testimonials And Partnerships
It is always advisable to feature customer testimonials to show the brand's credibility. Customer testimonials and case studies which are easily and efficiently visible on the website, are the perfect way to build an outstanding reputation.
Building partnerships with other companies and offering integrations are some additional ways a SaaS company can increase trust. It is important to note that all of this information should be clearly visible. To prove themselves to be reputed and trustable software providers, companies can highlight customer stories they can get from reviews or ask their users for feedback.
Software providers should also keep in mind to feature all the strengths and capabilities of their software.
6. Different Pricing Plans
As mentioned above, SaaS development companies are facing a lot of competition, and in order to distinguish themselves from the rest of the companies, the companies must provide more value to customers. Using lucrative pricing plans with a bunch of features always helps companies attract more users.
For this to happen, however, SaaS companies need proper research before introducing the pricing plans. Research should be focused on the target customers, their budget, and their needs. All the costs and benefits should be planned accordingly and clearly visible on the website to avoid losing potential users. It is important to note that to do that, companies must look for an android app development company in India.
Doing so gives customers the trust that the company understands their needs and that the brands provide tailor-made solutions to their problems while keeping their specific budget in mind.
7. Referral Marketing
Even though the marketing strategies of SaaS companies are vastly different from other businesses, referrals are common in all marketing strategies. B2B companies that offer incentives for referral marketing observe a higher conversion rate of around 70%.
Customers find it very profitable when they can see a significant benefit by referring the company to someone else. They put in a lot of effort to attain those benefits, and the best part is that the more benefits companies can give, the more referrals the companies get.
8. Collaborating With Other SaaS Companies
According to surveys, a co-marketing campaign helps 68% of customers make buying decisions without the need to speak with a sales rep. There might be an untapped audience that the company itself has yet to reach. Collaborating with other similar SaaS companies can help them reach a new audience within the same industry and is a great way to generate leads and build relationships with potential customers.
Companies need to identify other SaaS companies that share the same idea or a product that suits your solution. The next steps include the following:
Creating a proposal.
Talking to the companies to find out if they are interested in a collaboration.
Discussing the budget and split costs.
Conclusion
SaaS companies should always keep in mind that SaaS marketing is always about more performance with less expenditure. An expensive ad campaign might always seem interesting at first, but companies need to focus on inbound marketing, which can be done easily by creating valuable content that interests their users.
User experience and solutions to the customers' problems should always be the priority. Innovative methods should be developed to give the brand a personal touch rather than traditional methods to attract more customers.