In today's growing market, it is essential for businesses to keep up with any changes that may affect the way they reach their audience. One of the best ways in which businesses can keep up with their customers is by having an effective SEO team that can improve their rankings on search engines like Google.
Luckily, there are lots of different content writing agencies that specialize in SEO. But that's also why it can be difficult to pick the right service provider for your business. All content writing agencies are different and have specific approaches to SEO marketing, so to help you narrow down your search we gathered the top 10 American SEO content writing agencies you should consider in 2023.
WriterArmy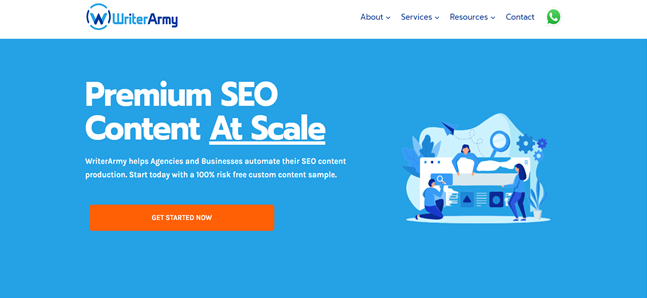 Operating out of Washington, WriterArmy is an award-winning company with ten years of experience in the industry and more than 200 global clients on its record. They specialize in scalable, premium SEO blogs and content, white-label SEO content for agencies, and sales copywriting. One of the best things about them is that all accounts get assigned to a professional account manager to ensure everything goes right from start to finish. You can simply fill out the online form on their website to get a fast response from their team.
Ignite Visibility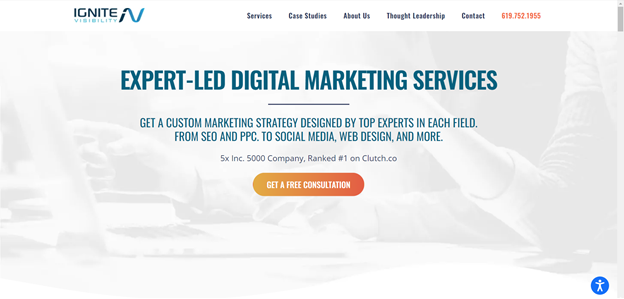 Operating out of California, Ignite Visibility is another award-winning agency specializing in providing marketing services to grow your business. Some of those services include search engine optimization, international search marketing, local search marketing, PPC advertising, and many more. You can easily fill out their website contact form to connect with their expert team and get a custom marketing strategy.
Higher Visibility


Operating out of Tennessee, Higher Visibility specializes in PPC advertising, local SEO, website design, and link building for a number of different industries, including law firms, financial services, and automotive companies. With a team of over 60 professionals and having worked with hundreds of companies from small businesses to Fortune 1000's, they promise exceptional customer service and a deep assessment of your pain points.



Outerbox

Operating out of Ohio, Outerbox is a digital marketing agency that specializes in SEO, ecommerce web design, paid search, and digital marketing campaigns. They've been in the industry since 2004, accumulating vast experience in helping businesses to increase leads, online sales, and their bottom line. Last but not least, Outerbox offers free proposals for anyone looking to understand how they can assist them with their SEO needs.

SEO Brand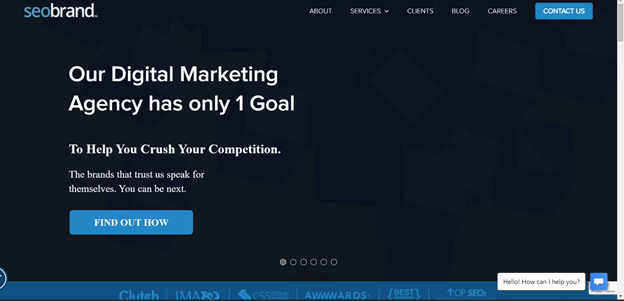 Operating out of Florida, SEO Brand is a data-driven growth agency with over fifteen years of experience in building online brands. They specialize in SEO, data and analytics, social media management, and paid advertising, to name a few. As part of their record, they have ranked 100,000+ pages, generated 25,000+ calls and 250,000+ leads. You can easily get a free quote from their team by filling out their website form.

StraightNorth

Operating out of Texas, Straight North is a digital marketing agency that offers SEO, PPC advertising, and web design services. Their promise as a company is to help B2B and B2C businesses of all sizes generate qualified leads and increase ecommerce traffic and sales. One of the best things about them is that their team includes in-house staff that reads form submission and listens to phone calls generated by the company to ensure accurate results. By filling their website form you can quickly get an SEO audit from their team.

Manta


Operating out of Utah, Manta is a marketing agency with over 20 years of experience. They focus on growing business leads, sales, and revenue by providing organic SEO services for law firms, dental clinics, and construction businesses mainly. One of the main benefits of working with them is getting access to their technology, tools, and resources for small businesses. Such technological emphasis is there to ensure their results-driven approach to marketing.
NP Digital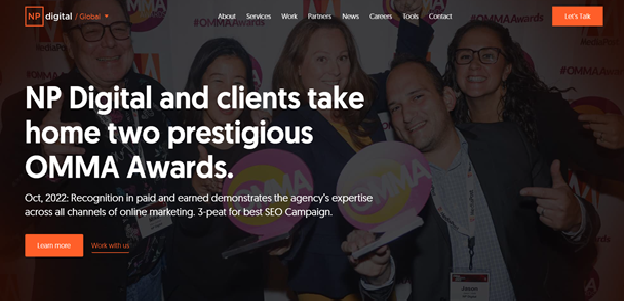 Operating out of California, NP Digital focuses on providing analytics and strategies for global businesses to optimize and grow fast. Their services are digital IQ, earned media, paid media, and tech tools. Their differentiating value lies on their "specialists, not generalists" approach, providing deep expertise in a small number of fast-evolving digital channels with great success.
Titan Growth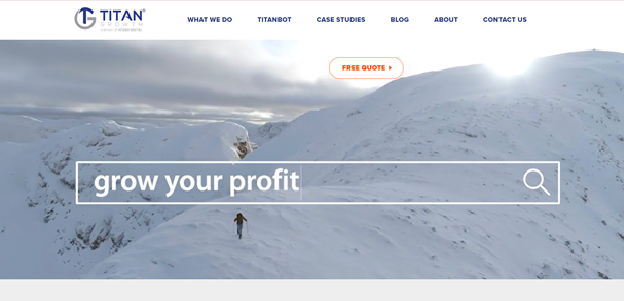 Titan Growth is another agency that operates out of California, providing growth-focused SEO and PPC advertising. One of the best thing about them is that they use their own search engine spider to predict search engine outcomes. This helps them identify exactly what your company site needs to improve rankings and overall traffic. Moreover, Titan Growth is a Google All-Star and Premier Partner, certifying them with the skills to research, analyze, and deliver results.
BluShark Digital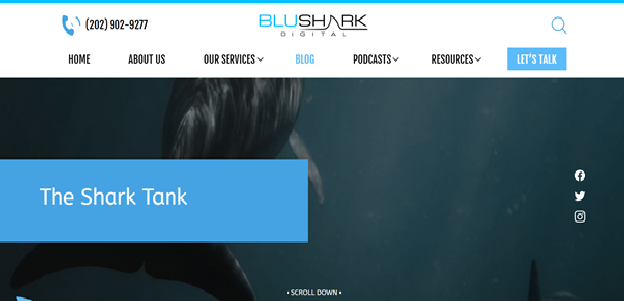 Operating out of Washington, BluShark Digital, specializes in local SEO, paid ads, and analytics, and provides high technical optimization to its customers. They focus on authoritative link building to ensure that your company ranks as high as possible, and pride themselves on being an agency that puts its clients first, no matter the size of practice. You can request a free consultation by filling out the form in their website.
What To Look For In An SEO Content Writing Agency

Although all SEO content agencies want the same thing for your business, they don't operate the same nor do they have the same experience. You want to look for an agency that has sufficient experience within your industry and target. This will allow them to have a deep understanding of your business and the best strategy for it.

You also want to make sure you choose a company that has been recognized for its hard work and achievements, as it implies a higher chance of success with your business. You should also read through their reviews to see what active and previous clients have to say about them.

Last but not least, it's always a good idea to verify that the company you choose shares similar values and practices in terms of communication and collaboration, as these factors can make or break the synergy between an agency and client, directly impacting the quality and longevity of the service provided.