85%of fabricators utilize marketing strategies for manufacturers to boost traffic, conversion rate optimization, and sales. If your business is still part of the 15% of the pie, it's time to reconsider your business decisions for online marketing.
If you're looking to increase prospective customers, widen your existing client market, and expand your revenue, you're in the right place. In this post, we will be discussing how to set up your digital marketing strategy, 6 ways to execute it, and how you can evaluate your efforts to check if you're on the right track.
By the end of this post, you'll be well equipped, together with your marketing team, with the knowledge it takes to shift you from being part of the 15% to becoming one of the 85% who have leveraged digital marketing strategies to reach your business bottom line.
Let's start by considering how you can set up your digital marketing strategy.
Setting Up Your Digital Marketing Strategy
When creating a digital marketing strategy, you need to set up initial jump-off stages before everything starts moving. This allows your sales teams to have a general overview of your plan, get well acquainted with aspects of marketing and from there, you can start going through the actual implementation.
A. Building Your Buyer Persona
First on the list is setting up your buyer persona for your sales funnel. A buyer persona is a representation of the ideal customers you want to target for your marketing campaigns. Without it, you'll just be firing blindly into the crowd and possibly hitting unnecessary audiences at the same time.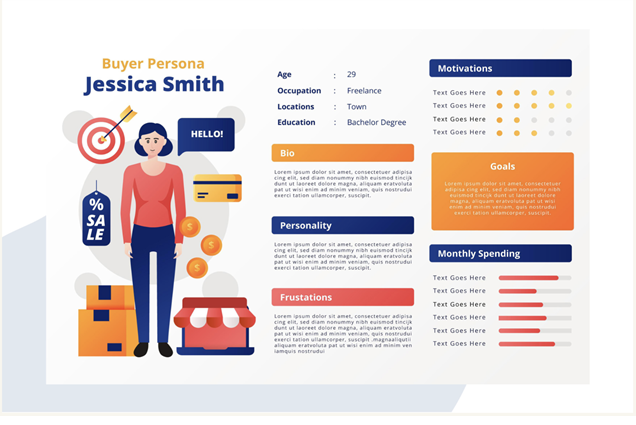 Building your buyer's persona requires you to rely on accurate and actionable data, so it will take much research, study, and information gathering on your target market from a previous buying journey. However, that's not going to be much of a problem if you already have existing clients, as you can also use that as a baseline.
Here's a list of some starting points you can go for when building your online buyer persona:
Age
Location
Interests
Challenges
Business Size (B2B)
Spending Capabilities
To gather location data, you can use web analytics to determine the source of your current website traffic. This is a great way to also check on other prospective sites for potential marketing campaigns in the future.
B. Deciding Your Strategy Goals & Tools
A solid strategy needs to have goals and the necessary tools to follow through to meet them. Your marketing goals need to align with your business's organizational goals and corporate goals to make sure that you are hitting the right targets.
If your business plans to grow your list of clients by 25%, then you need to double that amount in lead generation and conversions on the marketing side.
Now, tools are an integral part of any strategy. If your marketing strategy involves showcasing growth statistics and profit revenues, the best tool to use is cloud accounting services. That way, you will have a reliable avenue for getting the necessary data in creating your marketing material.
Goals make your task attainable, efficient, and convenient - crucial factors in ensuring that your digital tactics are as ideal as they can be.
C. Inspect Your Current Marketing Channels
Creating your digital strategy doesn't mean that you have to start from scratch. Gather data on what you currently know from your marketing assets. This ensures that you also have a streamlined marketing plan.
To get a better grasp on this, split your assets into three distinct parts:
Paid: Paid media primarily revolves around assets that you financially invested in like social media influencers or regular advertising (Google Ads)
Owned: Owned media is existing content that you created on the net like podcasts, videos, or even blogs.
Earned: Earned media is what people have to say about you and your business. This category revolves around testimonials, reviews, special mentions, recommendations, and all that.
Once you've compiled all your existing assets, start going through them and filter those that will benefit your digital marketing strategy and those that won't. That way, you ensure that you won't have repetitive assets.
6 Ways To Execute Your Digital Marketing Strategy
Now, after you've collected the data and have achieved laying out your goals, tools, and assets, it's time to start your digital marketing strategy. There are a lot of methods and ways that you can use to achieve your goals, and each one has its own respective benefits and uses. If you want to learn more about these benefits and uses, you can take a look at what experts have to say about this topic at https://www.designrush.com/interviews
1. Content Creation
The first step on the list is content marketing strategies. This heavily leans on creating blogs for your niche and it's one way for you to expand on your digital marketing strategy to speed up the buying process for the internet traffic you get from organic search.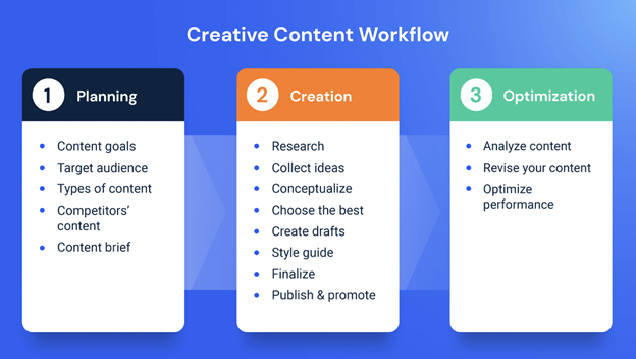 The more actionable the content is, the better chances you have in building authority. If you are an authority in producing high-quality manufacturing content, you'll have more chances in gaining traffic and leads.
To get a solid idea of what an ideal blog should look like, take my favorite article about the best podcast editing software as an example. Study how they formatted the piece and how they choose the images to include (valuable not just decorative. They also added relevant links to make it easier for the reader to take action when a suggestion is made.
But the benefits of this inbound marketing tactic don't stop with visitors and research. It also helps in making sure that your existing clients or those interested in your services also grab more valuable information to nurture customer retention and customer loyalty.
Other than blogs, you can also create content like:
eBooks
Case Studies
Statistical Research
Product Specifications
In general, these types of content are great for manufacturing companies as they can provide more technical knowledge on the niche products you are selling. You can also use your buyer persona to mold and shape your content strategy to suit your target audience.
You don't have to start with long-form content. You can do what this hotel review blog by Luxurymodo did where they briefly described the best hotels in a certain location to get tourists a quick idea of where to stay for their vacation.
2. Email Marketing
Email marketing is a tried-and-true method when it comes to digital marketing. It's a no-brainer if you want to maximize your strategy's potential. Email is still one of the most used digital communication methods, with around 4.2 billion users in 2022 alone.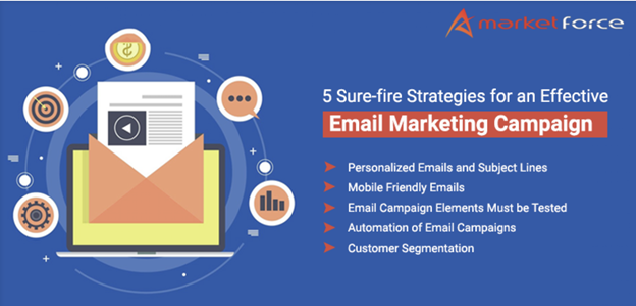 In one study, manufacturing digital marketers found email marketing responsible for 75% of year-over-year improvements in their ROI. That's actionable data and proof that email marketing is more than alive but thriving for the manufacturing industry.

Email marketing offers a huge potential for reaching your marketing goals faster when working alongside other digital marketing methods. Over time, you'll generate hundreds of leads using the method. Make sure to create a data pipeline to streamline all necessary information to help you nurture leads, predict trends, and identify loopholes you can work on.


3. Social Media Platforms

Social media platforms are a great way to promote content and boost online presence. If you have existing blogs, videos, podcasts, or even awards, then social media is the perfect place to boost or repurpose these content types.

One thing great about social media marketing is that you're not only marketing for possible clients but also talent.

LinkedIn, Facebook, and other social media platforms are great areas to attract potential talent. If you consistently update and post content related to business success, these are effective methods for gaining positive perceptions from both ends of the spectrum.

If your branding isn't much of a good fit for social media platforms, hire brand designers as an added measure to create a much more friendly graphic of your images and other visual content to suit the themes of social media better.

Managing your social media accounts will get overwhelming as your audience increases. This can take up a lot of space on your already-full plate. When you get to this stage, it's best to hire a social media assistant to manage all your accounts and ensure someone interacts with your potential clients and all your platforms publish content on time.

4. Video Production

Video content is a powerful tool for digital marketing but, at the same time, one of the most complex materials to get right. One statistic reports that video marketing generates the most conversions among all content types.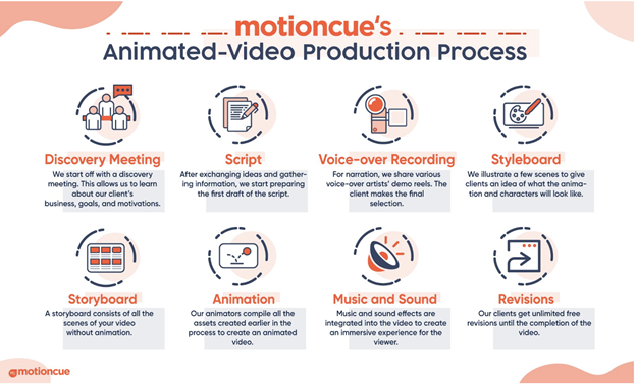 Producing videos and sharing them on video-sharing platforms can provide you with a much-needed boost in growing organic traffic to your site. If you go to YouTube, videos focused on inside looks at manufacturing are highly popular amongst viewers.

You can use this to your advantage as higher viewership means more authority translating to more interested clients looking into your products. Consumers will then start choosing you as their go-to guy for providing their needs.

To make things a lot simpler, split your videos into two separate categories: Promotional & Informational.

Promotional content is where you just want views and clicks on your videos. This is where you create factory tours, how-tos, and insider looks.

Informational content is where you start going deeper into technical aspects. This is the part where you are talking directly to potential buyers and your target customers. Videos like product showcasing, testing, and even just sharing technical knowledge are valuable content.

Once you have enough of these 2 content types, you can leverage educational content.

Video production is undoubtedly a big booster when it comes to digital marketing for manufacturers, but it also can come along with specific costs. But if video production is done right, it's certainly well worth the initial investment.

5. SEO (Search Engine Optimization)
In digital marketing, it's hard to go through any guide without having to hear the term SEO mainly because it plays an integral part in putting content in the spotlight.
Ideally, you want your content to be on the first page, which means the top 10 results on search engines as 75% of people surfing the internet won't make it past the first page.
If you want your content to get traffic and receive organic search leads, ranking on SERPs is the best solution. Getting there, on the other hand, is far from easy.
Keywords are the primary driving factor of SEO. That's how your website and its content rank on SERPs. It's the search term that people use to find you and what you want to do is make your content pop up whenever a user searches for that keyword.
One of the reasons SEO is such a tricky area to work on is that there is a lot of competition for high-ranking keywords. But like my favorite example, this blog from Dropship Academy, they successfully created a workflow for identifying keywords to work with and the content that comes with it.
Chances are, your business is not the only one trying to rank for a specific keyword, and you'll have to compete for the rank; the higher you rank, the harder it gets.
Here are some factors that contribute to your ranking on search engines:
Content
Page Speed
Link-Building
Domain History
User Experience
Mobile Friendliness
Content Optimization
If you follow and work on your SEO based on these factors, you'll get better rankings for your chosen keywords and drive traffic toward your content with this inbound marketing tactic.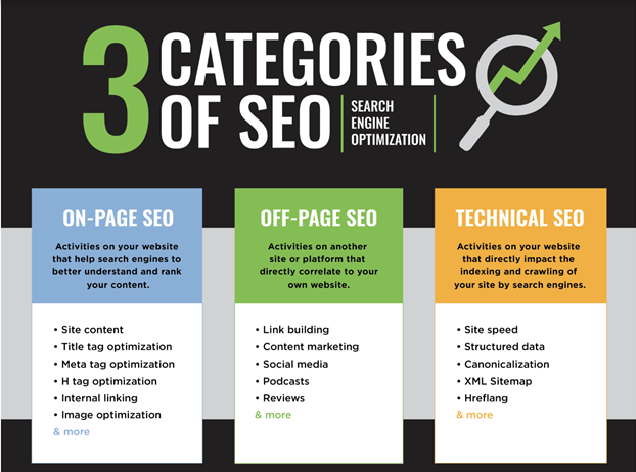 6. PPC (Pay-Per-Click)

PPC is your traditional advertising method in the digital world. This means displaying ads on search engines (Google) or social media channels (Facebook, Twitter, Instagram).

You only pay whenever your ad gets clicked, so it is a viable strategy to use whenever you are trying to market yourself on the web.

This type of marketing is targeted so you can set some parameters to try and target the specific audiences you want, those who are already interested in your industry type.

Social media sites even go a step further as users can specify age, location, interests, careers, and other data sets for better targeting of demographics and audiences.

Evaluating Your Digital Marketing Strategy

Once you've started running your digital marketing strategy for at least a week, you should start seeing some initial results. Even if you don't see any significant growth in traffic metrics or leads, that is still a result that you can measure and work on.

From there, you can start evaluating your strategy or marketing idea. It's pretty much a performance review.

If you start getting traffic, you are on the right track; if you're not, that just means something needs to change, or maybe your strategy requires a bit more time for the results to show.

The evaluation stage is significantly vital in the starting stage of implementing a digital marketing strategy because it is where you iron out the issues and improve your methods.

So, with that said and done, let's talk about some metrics that you can use to evaluate your digital marketing strategy.

I. A/B Testing

One of the basic principles you can work with is comparisons, and that is exactly what A/B testing does. This method is particularly effective for different campaign strategies as you can determine which phrases, words, images, and methods are effective for your audience.

With A/B testing, you can test out page designs, exit-intent pop-ups, lead magnets, and all other tools potential clients interact with that affect their customer experience and purchase decisions.

II. Site Traffic

Improving site traffic can be one of your main goals. If your website is already receiving a certain amount of traffic, then implementing a digital marketing strategy will affect this metric.

You can use this to determine if your content is driving users to your site. If it's not, then that's a tell-tale sign that either something is wrong or you need to improve your content. Site traffic metrics are also an excellent method to identify which content is performing well and which are not.

III. Traffic Source

Another area where you can evaluate the effectiveness of your digital marketing strategy is the traffic source. If you are planning to increase your website traffic in a specific location, this is a great place to identify where most of your viewers are from.

The same concept can also be used if you are planning to expand your market visibility. An increase in traffic from multiple sources is a great way to identify potential markets for you to take advantage of shortly for expanding marketing campaigns.
Conclusion

Digital marketing for manufacturing is a viable solution for many manufacturing businesses that are planning to expand their visibility in the digital world. While it's true that digital marketing isn't an easy process and requires some investment and experience to do right; going through the planning, execution, and evaluation of a digital marketing plan is a step in the right direction.

Start by setting up your marketing budget and buyer persona, inspecting current marketing channels, and deciding what tools to use. With that, decide the initial platforms you'll utilize for execution. After running your campaigns for at least a week, you can start evaluating your marketing efforts.

While you can work all of these on your own, it's best to let experts analyze your business first and provide you with suggestions about the marketing tactics you should take. We at Zumvu can help you with lead generation, sales, marketing, automation, and customer management. Get in touch with us so we can put you a step closer to your desired bottom line.