Working from home was considered to be a luxury at one point of time, but with the rapid advancement of digital technology, remote working has now become more commonplace. Majority of the businesses today are shifting to a remote working environment. Although there are many perks to remote working, especially for marketers, it does come with its own set of hurdles, primarily communication and collaboration challenges. In such a scenario, it has become important to maintain the same level of efficiency and productivity as you would in an office environment. This is where workflow automation and productivity enhancement tools come in.
Marketing teams can benefit from automation tools for organising their work and balancing various responsibilities remotely. There are many tools available in the market these days, which were developed to address every aspect of a marketing team's productivity. And while there are numerous options to choose from, the key lies in finding the logo makertool that is best suited for the unique needs of your marketing team. In the following sections, we will provide a list of productivity-boosting platforms/software that will help marketers in –
Organising tasks.
Planning posts.
Improving communication with clients.
Improving communication internally.
Let's get straight to the list!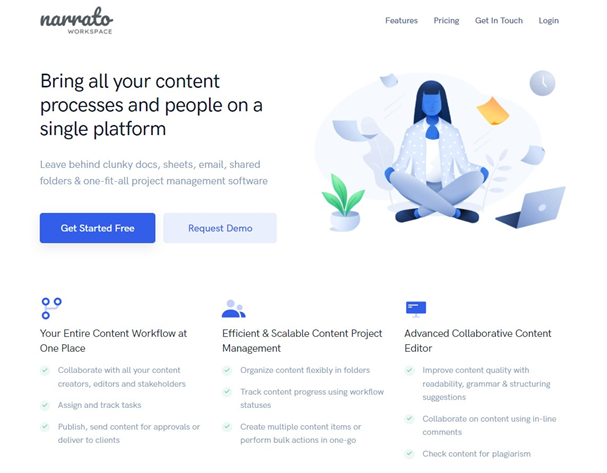 Content creation is the most important aspect of any digital marketing campaign. Without structured effort and proper organisation, however, creating high-quality content becomes difficult. This is where a content creation and workflow management tool like Narrato comes in. Narrato is a content creation, collaboration, and planning platform that essentially brings all your content-related processes to one place. This platform can be used to streamline the entire content workflow, from content creation to task assigning, editing, publishing, and more. Remote marketers would find it especially useful, as it will allow them to –
Create high-quality content on Narrato's powerful content editor, which comes with various features like an AI writing assistant, grammar suggestions, plagiarism checks, and more.
Generate SEO content briefs with keyword suggestions, topic suggestions and other SEO parameters
Provide both project and topic-specific guidelines to the content team so that the writers have a standard operating procedure they can follow.
Collaborate with the marketing team more effectively through features like in-line commenting and messaging to share feedback and input with the team members.
Use WordPress integration to publish a content piece directly to a website or blog.
Use Narrato content calendar to organise the projects and track their progress with workflow statuses.
Besides this, Narrato also provides a content ordering platform – Narrato Marketplace. This content marketplace gives you access to quality-vetted freelance writers specialised in various areas of content and digital marketing.
Pricing: If you are an individual content creator or are just starting a writing agency, Narrato provides a free plan you can try. The paid plans (with advanced features) start at $8 per user per month. The platform also provides the option of customising your plan according to your needs.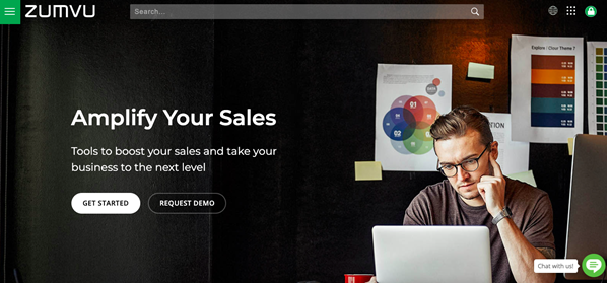 Zumvu is a great online promotion and marketing platform that helps remote marketing teams in maximising their efforts. This marketing automation platform comes with content marketing, SEO, lead generation, and social media automation tools that can be very useful in boosting engagement and driving the growth of a business. Zumvu offers several robust features which can be used to boost your marketing efforts –
Option to schedule and publish content on blogs, websites, and social media.
Auto-posting feature for social media (Facebook, Pinterest, Twitter, etc.)
In-built SEO feature to improve the ranking on search engines.
Integrated review system.
Review, Call to Action, and Photo Gallery, among other utilities.
Pricing: Zumvu can be used for free if you are just starting out. To avail the premium features, you can upgrade to a paid plan, which starts at $8 per month.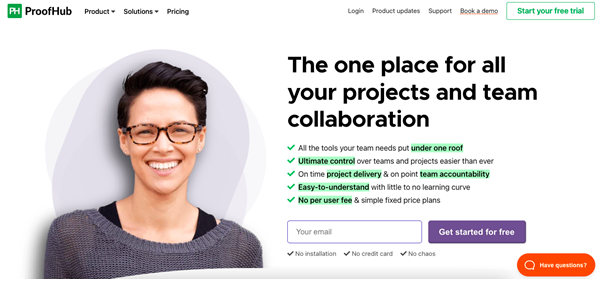 This popular all-in-one project management software comes with a host of powerful features that can give remote marketing teams greater control over their processes. ProofHub allows you to create custom workflows so that task management becomes a breeze. It also allows you to hold real-time discussions with your team using the in-built chat app. Other useful features provided in the software are –
Online proofing tool
Custom reports
Gantt charts
Pricing: ProofHub offers a free trial to its new users. For unlimited projects and users, you can go for the Ultimate Control plan at $89 per month.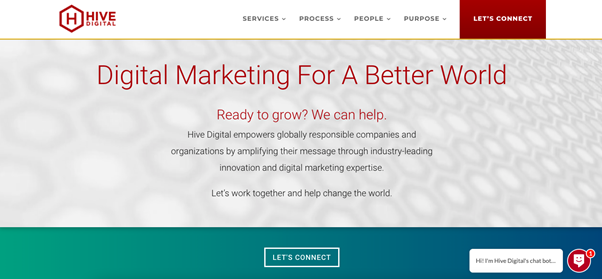 Hive is another great platform for remote marketing teams that wish to use social media marketing, SEO, conversion optimization, and digital consultation services. Hive Digital can help marketers in developing and executing a custom digital marketing campaign using empirically proven techniques. Remote marketers can use the following Hive Digital services to streamline the marketing processes –
Website Analytics
Paid Advertising
Social Media Marketing
Search Engine Optimization
Pricing: The minimum project size with Hive Digital starts at $1000. The average hourly rate for their services is around $150-199 per hour.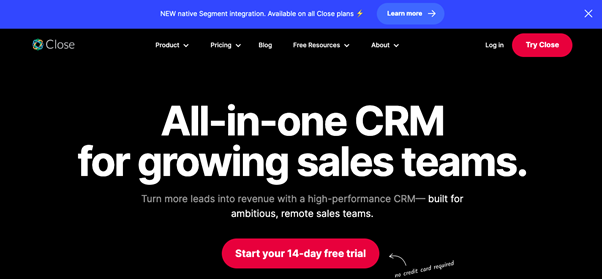 This is a great CRM tool for remote marketing teams as it helps in automating several marketing processes. This lead management tool can be used to capture and nurture leads, after which they can be converted into buyers. The biggest advantage of using Close CRM is access to the e-mail marketing feature, which allows users to set up an autoresponder series. This can also be used to get analytical reports on email delivery/open rates. In a recent survey by UpCity, email deliverability was highlighted as an important metric to track.
Close CRM tool is also great for cold calling as it comes with the VOIP calling feature. Other features offered by this tool are –
Task management
Multichannel inbox
SMS tools
Video tools
Pipeline management
Pricing: The Close CRM paid plans start from $29 per user per month.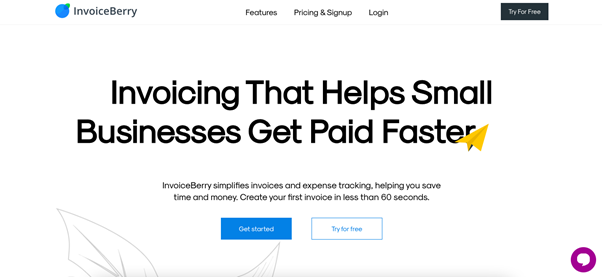 This is the perfect expense tracking and online invoicing tool for remote marketing teams. It essentially allows users to manage all their invoices online using any computer. Using InvoiceBerry, marketers can also save a significant amount of time and effort that is usually spent on creating and sending invoices to clients.

Pricing: InvoiceBerry offers a free trial to all its new users. The paid plans start at $15 per feature per month.

7. Hypercontext – Meetings and Agenda Planning App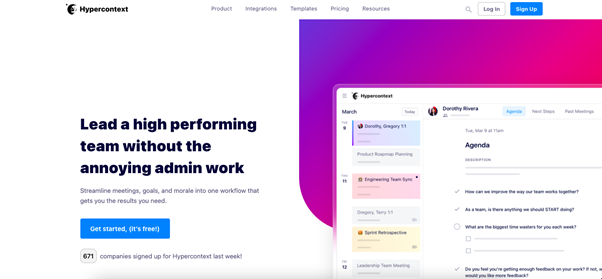 Holding productive meetings with your marketing team can be tough when you are working remotely. Hypercontext is a great meeting and agenda planning app, using which you can improve team collaboration. It also allows you to set goals, milestones, and deadlines, so that your marketing team can always stay on target. It comes with a variety of features like –
Shared online agendas
Integrated notes from the meetings
Real-time commenting option
Next-step tracker
Suggested questions for setting agendas
Meeting feedback
Pricing: The Basic plan on Hypercontext can be used for free. The paid plans start from $7 per user per month.
Wrapping Up
With a strong marketing plan and a well-defined process of incorporating these tools, your marketing team will be able to achieve the desired results, even as they continue to work remotely. These workflow automation and productivity enhancement tools are designed to help remote marketers in accomplishing better communication and collaboration with their team members. Besides that, these tools will also help in increasing the efficiency of the marketing processes.