A roadmap is a vital strategic tool that product managers use to fine-tune their product idea. After that, they convey it to colleagues, management and customers, and other stakeholders.
A well-structured roadmap often spells the difference between creating a successful product with a truly user-centric approach and producing a humdrum piece of software that consumers criticize.
Today, a quality roadmap is more crucial than ever before in this age of agile product development.
As a result, it's critical to ensure that you've created a roadmap that reflects the consumers' requirements.
Fo that reason, here are the best tips on crafting the perfect product roadmap!
Get Acquainted With Types of Product Roadmaps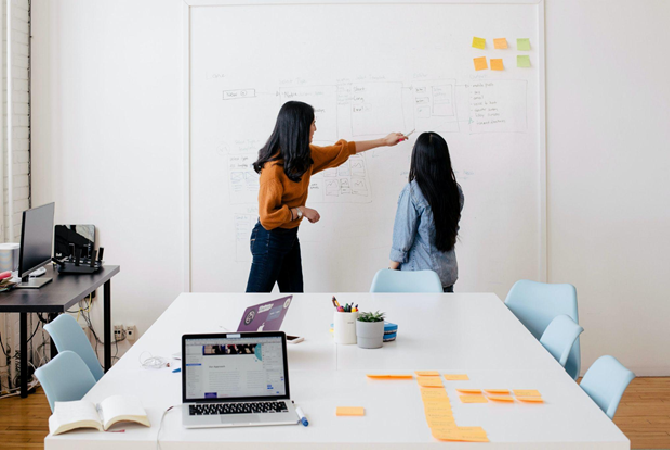 A product roadmap is used by each workgroup for different goals. At the same time, this material can significantly help team members.
For example, developers plan new features and releases while sales managers prepare everything needed to launch a product or update its version.
Whatever form of roadmap you establish should focus on the big picture and the difficulties that need to be solved.
We may identify the different types of product roadmaps. The main criteria are the audience the product is aimed at, as well as its elements and production purpose.
One can distinguish between:
Strategy roadmap. Focuses on high-level efforts and market conditions, and it provides information on how product development milestones connect to overall business strategy.


Technology roadmap. This is a visual representation of the company's technology strategy, which allows for decisions on the IT infrastructure required to accomplish business goals.


Features roadmap. It is a strategy for adding new features to a product. It can be implemented as a simple action sequence or with the help of a timeline.


Release roadmap. The document outlines a series of tasks that must be completed in order to bring a product to market. It can help organize the activities of cross-functional teams by displaying what needs to be done, when it needs to be done, and to who each task is assigned.


Platform roadmap. You can use it for product releases that are available on numerous platforms (iOS, Android, or Web).


Portfolio roadmap. It depicts the scheduled releases of numerous products from the same ecosystem group in one diagram, as well as how they relate to one another.


Internal roadmaps. They are intended for a certain company team or department. Figures, precise information on objectives, timelines, and other related information are included.


External roadmaps. This is a "light" form of the main document intended for external stakeholders such as investors, partners, or new clients.
How to Create a Quality Product Roadmap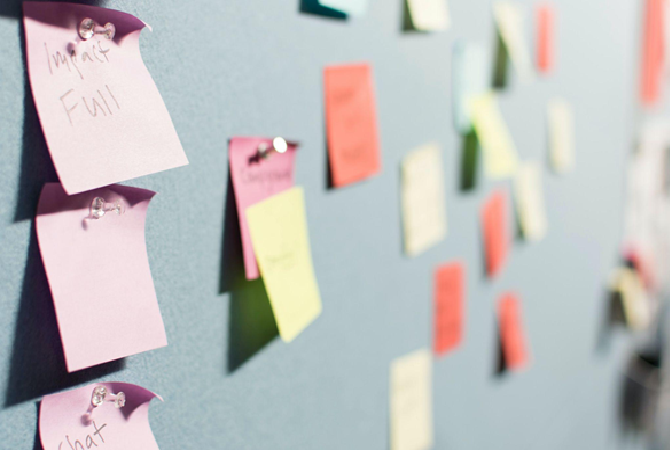 Define the strategy
Stakeholders need to understand what business goals your product will fulfill in order for your organization to invest in its development.
They also want you to respond to inquiries like: Who will use the product? What issues will the product resolve?
You should also add important product unique features that distinguish this product from similar products already on the market.
To do this effectively, use a Product Requirements Document - it will be of great help when communicating with your stakeholders.
Define your main goals
To answer the question "what will you develop?" provide a clear picture of the future product.
At the same time, it's advisable to set a time restriction, such as a few quarters or months, because no one knows how the market will develop over time.
Align with your internal teams and stakeholders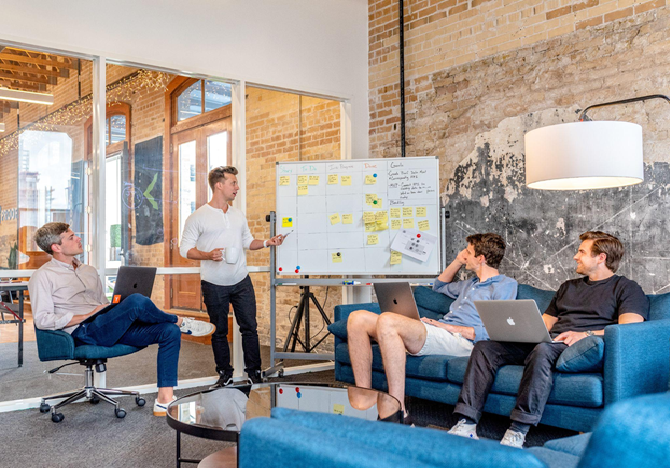 A product roadmap is a collaborative process. The paper will be used by several departments for both internal and external purposes.
To minimize misunderstandings, you should discuss and agree on specific topics during the creation process.
Rather than being static, your roadmap should act as a reader board, providing an up-to-date snapshot of project progress.
Track metrics and product goals
On a daily basis, you should focus on tracking your progress and your product manager metrics.
This is a tried-and-true method for assisting your team in making more consistent development and pursuing continuous improvement.
Define all the features and requirements
Once you figure out the stuff you have to do, you need to ask yourself what you need to accomplish it.
Make a list of the features you'll be implementing. You'll need to write user stories and descriptions with specific needs required for giving development teams the context they need.
Enhance your customers' journey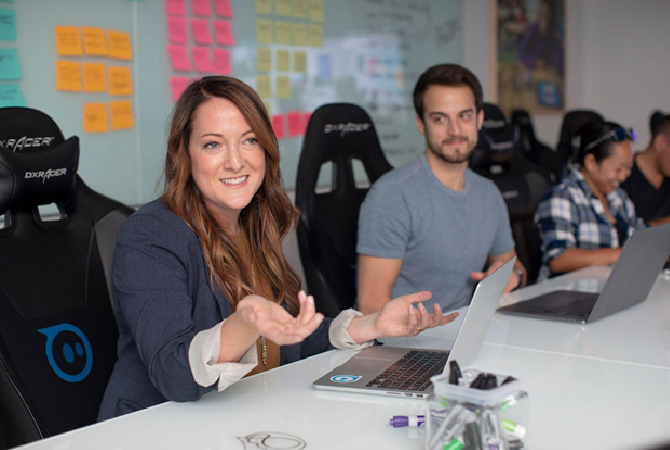 Be sure to offer helpful and interesting content throughout your site that does more than strictly sell your product.
Thoughtfully designed non-product pages will add value to the customer's journey, communicate your brand story, and assist in winning the sale.
Present a visual roadmap
A good product roadmap will also show you a simple, accurate visualization of your ideas and how they relate to the company's objectives.
In addition, your roadmap should be simple to follow and appealing. There are numerous popular software alternatives that make it easier to generate visually engaging product roadmaps, in addition to PowerPoint and spreadsheets.
Have different versions
If a sales team and a development team share the same roadmap, Sales may commit to a feature to seal a contract without consulting the developers.
This is only one of many issues that might arise if only one party is making modifications or if there is no method to monitor who is making changes.
Create a flexible roadmap
All product roadmaps should include the phrase "SUBJECT TO CHANGE." Maintaining flexibility in your timetable and goals will allow your team to respond to setbacks productively and modify your plan to new requirements.
Take into account, however, that a product roadmap should have a single owner.
Categorize tasks into epics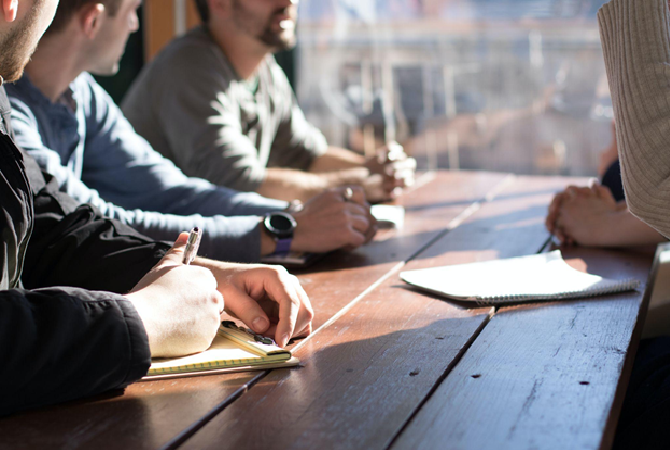 The next step is agreeing on a timeframe and dividing down activities into smaller, more manageable epics.
This phase can be completed with the help of an excel sheet or any similar tool. Putting the final plan together into a sheet entails grouping all of the epics into a chronology.
Large projects may require an advanced story mapping tool, enabling you to understand user needs, and prioritize the right ideas. For smaller projects, however, three tiers are frequently sufficient.
Make your decision based on the product's maturity and size.
Set up your SaaS growth correctly
When it comes to SaaS analytics, precise retention data takes years to collect, and you can't wait for the results to see how well your product is doing.
You don't have a lot of time to study. To demonstrate that you have product-market fit (PMF) that is ready to scale, you must develop quickly. You must consider your customers and their overall experience carefully.
Web-based Tools to Help You Create a Product Roadmap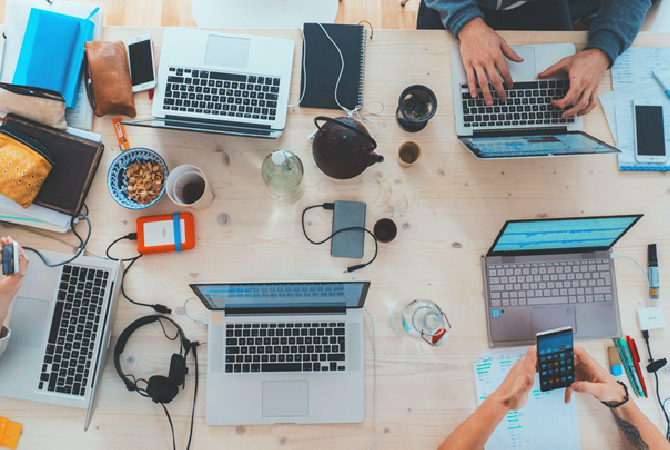 While you can absolutely build a physical product roadmap that specifies your product's goals, there are a number of online tools that help make the process go more smoothly.
Online tools could save time and improve productivity in a variety of ways.
For example, live, shareable documents enable collaboration while also making history and versioning easy to follow. Many programs also come with pre-built templates. Therefore, you can use pre-defined templates that can be immediately popped-up on your website or inside your product.
Here's an overview of some of the most widely used roadmapping software:
Aha! – offers a number of features to assist you in managing a product's lifecycle.
Craft assists in the creation of epics and stories, as well as their translation into a visual roadmap.
With a simple user interface, Lucidchart allows for real-time collaboration.
Onedesk aids in the identification and prioritization of requirements.
Drag and drop features in ProductPlan allow you to explore many roadmaps in a master plan.
Shipyard - a platform for data engineers to orchestrate the creation of a reliable data infrastructure.
TrendsRadius analyzes gathered customer data from many channels before turning it into useful insights.
Smartsheet includes a Gantt chart with several views, color and symbol customization, and real-time cooperation.
Happy Roadmapping!
When you use a product roadmap to represent the intended development process, all stakeholders will have quick and easy access to critical strategic insights.
With the help of our blog, you can create effective roadmaps that explain your visions and assist your company and customers in achieving their objectives.