Launching a new product in 2020? Well, then you must try to touch the needs of your audience with your product marketing campaigns. That is the easiest way to make it to the heart of your consumers.
Take the most talked about Evernote marketing campaign.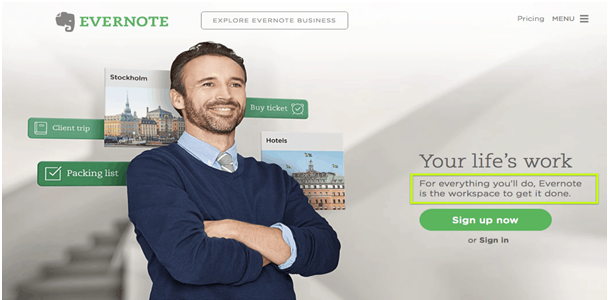 Evernote is an online tool that aims to ease the job of millennials. You can take notes, save texts and links that you might need in future, and create to-do lists – online. The list of Evernote features doesn't end here.It frees you from taking notebooks and diaries with you all the time.

Keeping that in mind, Evernote did a marketing campaign to catch the attention of working professionals and entrepreneurs,mentioning that Evernote subscription will be a great help for them "For everything you'll do. Evernote is the workspace to get it done."

Let consider another brilliant marketing campaign from Coca Cola.



Coca Cola has always ruled the market with its killer marketing and promotional campaigns. In 2012, the company did "The Polar Bowl" ad campaign – which got a spot during the Superbowl XLVI half time, featuring polar bears playing their own version of football. Interestingly, polar bears have been a part of Coca Cola's marketing and promotion since 1993.This Coke ad also got a TV spot and took over the social handles of company, taking fans to a walk down the memory lane.

Here's another winning product marketing example from iCustomLabel.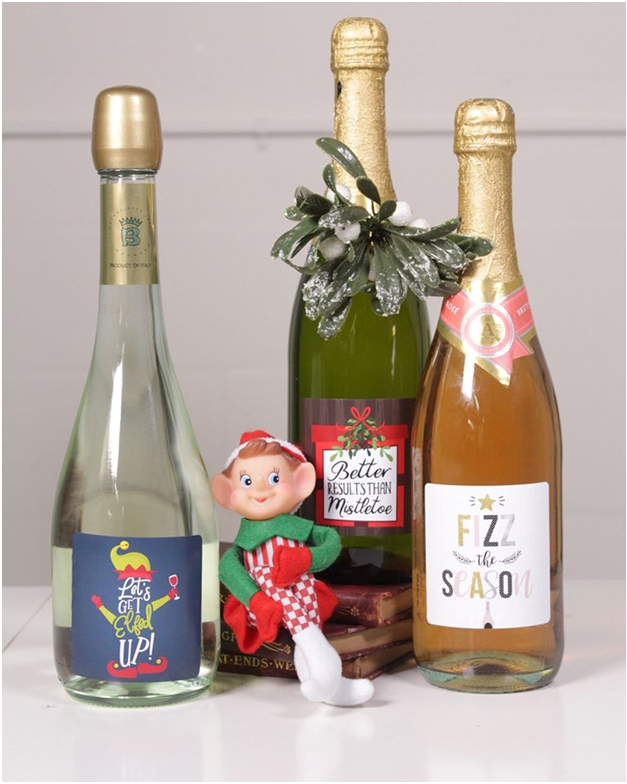 iCustomLabel is an online business, that offers to customize stickers and labels for companies and event organizers. They posted this picture around Christmas on their social network. Christmas is that time of the year when people buy gifts for their loved ones. Through this image featuring beautiful wine bottles, they encouraged their audience toget customized stickers/labels for their wine bottles. And it was a boom. No text in the post, but the right message was delivered to the audience.

So, what is that ad element that helps a brand reach the heart of the masses?This post underlines some of the proven product marketing strategies that you can try this year.

Know Your Product, Audience, and Buyer Persona
To develop an effective product marketing campaign, you will need to have a clear picture about you audience, target market and buyer personas. Understanding these factors enables you to come out with campaigns that appeal to your audience.

Market research is part of the product development process that seeks to answer questions such as who they are, what they want, what to expect from you. If they are a competitor's customer, what are the challenges that they face while using their product. These are some of the questions to dig upon.

Document the traits of your target audience and buyers, and then you are ready to create campaigns that perform.

Create Stories around What Makes Your Product Apart
Now that you have evaluated the traits and preferences of your target audience, you have to develop a product marketing strategy based on the basic idea how you want to convince your audience.

Here, storytelling does a great job. Define your core message around your base idea. There is no limit to the length of your story. It could be of a few seconds and it could be a few minute long as well.

What matters is, how your story picturizes your brand. Tell your audience how different your product is through your unique marketing pitch.

Add a CTA: And the most important part of your ad story is – a powerful CTA. Without any Call to Action, your product marketing campaign will have no direction. After seeing your ad, your audience will have no idea what to do next.

It is the job of the marketer to tell the audience what step they should take after seeing their ad. An effective CTA and product marketing campaign are that, that encourage the users to take action in favor of the marketer.

Define your goals
Without any goal, your product marketing campaigns are a shot in the dark.Your each campaign should be launched with a thoroughly-strategized,pre-defined goal.

The goal could be anything such as to increase revenue, improve user engagement, broaden the market share, attract the customers of competition, brand building and so on. Each campaign should have at least one goal to keep you going. However, you can combine one or more goals for each of your campaign.

Pro Tip: You can also consider developing with stories based on your campaign goal. You need to know how you can use social media marketing strategy to get more expose of your products, how to use visual contents and attractive offers as per your business goals so that you can get best result from your marketing campaign. Set your business goals and find best platform to target your targeted audiences.

Campaign Launch
Once you have interpreted your target audience and market, specified your goals, and chosen the right channel for your product marketing, it is time to launch it.

Give everything a quick review before sending your campaign live. Double-check the relevance of your ad for your audience before the launch.

Price of the product should also be evaluated prior to the commencement of the campaign. Make sure that the price of your product is competitive. Oftentimes, product price becomes the main reason behind the success ofproduct marketing campaigns.

Some of the dynamic channels to feature your product marketing campaigns are social networks, launch events, on-site blogs, landing pages, and online and offline advertisements.

Bottom Line
Product marketing is an important routine for a new product launch. Every product marketer should dig into the detailed aspects of their target market and audience before. Try to address the challenges your customers face through your ad campaign.

To weave out an effective product marketing strategy, you will need to work closely with your sales team, so you could address their challenges as well. Help your sales team understand the basics and in-depths of your product.Together with your sales, product marketing turns out to be more in the right direction.