It can be challenging to stand out in the legal industry. The competition is fierce, and many firms do what you do, but not as well. In addition, where lawyers are vying for the same clients, it can become a challenge trying to attract your target audience's attention.
This means that marketing must be a priority if you want to increase your conversions, generate more revenue, and grow your business. Here are five digital marketing strategies that can help you do just that.
Establish Partnerships With Other Businesses In The Area
As a law firm, it's crucial to establish partnerships with other businesses in the area. This can be done through networking at events and joining civic groups like Rotary International or Kiwanis Club.
These types of interactions are good for your business because they'll introduce you to potential clients and new professionals that could potentially work on your team. You can also collaborate with other law firms that provide complementary services and promote each other's services to your clientele.
If you work in a major urban area like Toronto where there's immense competition, you can even reach out to a digital marketing agency Toronto - based to help connect you to local organizations and bodies and provide numerous networking opportunities.
Offer To Give Presentations At Local Conferences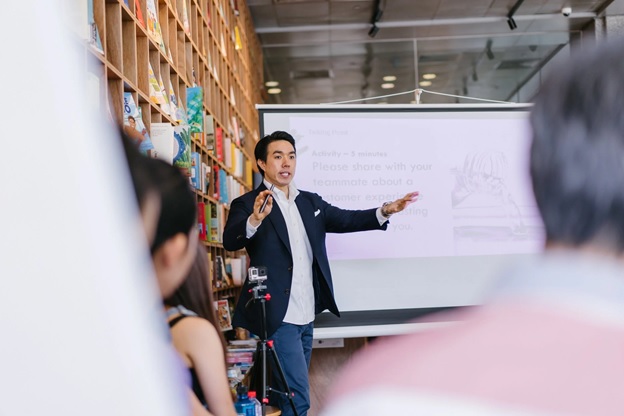 One way you can increase your traffic is by offering to give presentations at local conferences. In order for this strategy to be effective, you need to make sure that the conference will attract your target market.
Your presentation should be based on a topic that your target market is interested in and help them meet their needs. Presenting at conferences not only boosts traffic, but it's also an opportunity for you to network with people who may refer business to you. You can find relevant local conferences by doing an internet search.
Create A Blog That Discusses Legal Issues Of Interest To Your Target Audience
Creating a blog post for a legal firm is one of the best ways to build authority because of the complexity and specificity required for such an article. The key is to create content that adds value for your target audience. However, you can use strategies to create content that will interest your readers, no matter what their legal issue may be or how they feel about a specific topic.
As with any blog post on a site like WordPress, one suggestion is to make sure that you include keywords that people may search for at least once in your post. For example, if you are discussing property law in the United States, then make sure to use words like "property," "law," and "United States."
The other important thing is to provide a call to action at the end of each blog post. This will encourage readers to come back and read more of your content or even reach out to you for legal advice.
Use Social Media To Reach Out To Potential Clients And Solicit Feedback
Social media is one of the most effective ways to reach out and solicit feedback from potential clients. It gives you a chance for your law firm to be seen by many people, leading to more leads or even customers. You can take advantage of these networks in various ways:
Posting relevant pieces so that those interested in the law will have a better chance of finding you
Sharing your blog posts for more leads or feedback from potential clients.
Engaging with other legal professionals in order to increase trust and credibility, especially those who may not know about your firm yet. This can be done by liking their content on Facebook, following them on Twitter, etc.
Researching other legal professionals and following them, reading their content, or commenting on it. This will allow you to market your law firm while also building relationships with potential clients who might not know about you yet.
Utilize Video Marketing Strategies


Marketing is all about being creative. The best way to get potential clients interested in your law firm and what you do is through video marketing strategies. With 87% of marketing professionals using video, you shouldn't miss out on this type of content. Video content can be anything from a lawyer's daily routine to an overview of how the legal process works. It also helps if there are quizzes or helpful tips to understand the law better.
Start small and work your way up to larger videos by doing one or two a week that are about five minutes long at first. Then, once you have enough content, start promoting it everywhere. Maybe even try posting them on YouTube if you want to reach more people.
Final Thoughts
You can easily use the strategies listed above to grow your firm's marketing and reputation. These are the basics, but there is always much more that could be done.
Remember to look at all angles when brainstorming new ideas for growth marketing: from outside influences like media coverage and industry trends to internal control, such as customer feedback and financial planning.