Lead generation tactics are a key part of your marketing strategy, but it's not enough to just chase all the available leads without a good plan.
Planning your lead generation process in advance will help you organize your efforts, define your goals and stay on track.
This is an essential skill because leads are the fuel that powers your sales engine. It doesn't matter how well you design your website, sales will not happen just because of that.
Lead generation is still a necessary part of any marketing strategy.
How To Plan A Successful Lead Generation Process
Understand Your Target Audience
Define Your Business Goals
Choose Your Tools
Prep Your Landing Page
Create Your Content Strategy
Review Your KPIs
Automate Your Process
Iterate Until You're Lovable
Planning a successful lead generation process is always a combination of art, science, and creativity. With the best practices, you can increase your chances of landing more leads and converting them into customers.
1. Understand Your Target Audience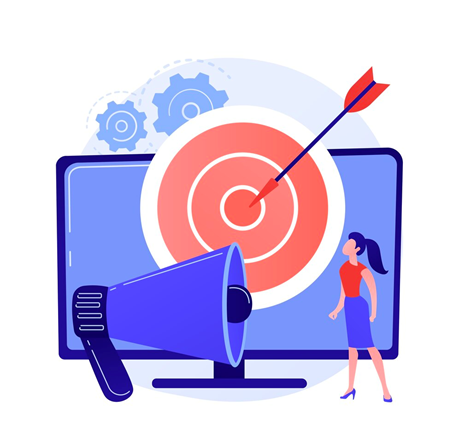 The first and fundamental stage in a successful lead generation process is knowing who your brand will serve.
If you don't have a clearly defined target customer, then your message will be vague and unappealing.
To be able to cater to the needs and expectations of your customer, you need to understand who they are and what's important to them.
Rather than promoting a product to everyone, you can be more specific about who your brand serves and spend more time understanding their pain points and goals.
So, defining your target audience will help you narrow down your scope.
You can start by creating a buyer persona. The buyer persona can be created in a variety of ways, but there are three important elements you need to consider:
Group: This is the main identifiable group of target customers based on their demographics and psychographics. A group is like a target market: It serves as a general description of your brand's target audience, which serves as the focus of your marketing efforts.
Demographics: These include the gender, age, education, and socioeconomic status of your prospective customers. Demographics can be used to narrow down your list of prospects.
Psychographics: These are the attitudes, preferences, and interests of your prospective customers. Psychographics help you understand why they would want to use your brand's products or services.
Goals: Understanding your target customer's goals will help you identify how your brand can serve them better. Goals are the expected outcomes customers want to achieve using your products or services.
The most important component of a lead generation process is the buyer personas and their goals. Figuring out your target market can help you narrow down your list of leads, Define the requirements of your brand first before diving into the mechanics and tactics that will generate leads.
2. Define Your Business Goals
Knowing your objectives is essential in any lead generation process. If you don't have clear and specific goals, then it will be difficult to measure the success of your campaign. You need to know why you're attracting and engaging leads, which will help you narrow down your list of prospects.
To define your business goals, you'll need to consider three things:
What do you want to accomplish?
Why do you want to accomplish it?
How you will accomplish it?
It may seem simple at first but it's not. However, answering these questions will help you set specific and measurable goals for your business.
If you're new to marketing, setting clear objectives can feel overwhelming. Ask yourself the "why" question first, because it should align with your company's mission and vision. The "what" and "how" questions should be answered based on your business goals.
These objectives should be realistic and measurable, so you can track your progress over time and make adjustments as needed.
3. Choose Your Tools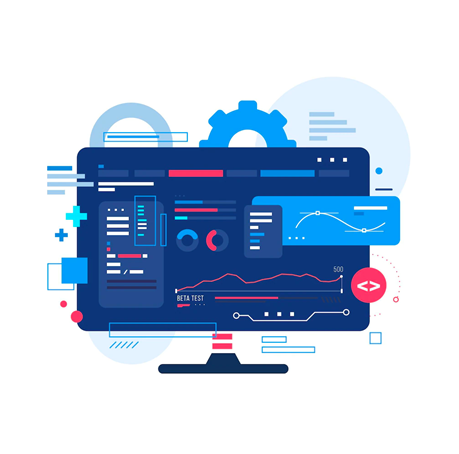 A soldier never goes to war without his weapons, right? It's more than wise to be well equipped when starting out in the lead generation space.
The proper tools can help you get your workflow organized, improve your productivity at important levels, and as a result, you'll save time and you can focus more time and energy on other areas of your business.
Also, you should make sure not to spend money on shiny tools that won't contribute to the progress and success of your campaigns.
4. Decide on Your Content Strategy
One of the most important aspects of lead generation is creating a compelling and effective content strategy.
You need to have the right content in place to capture potential customers. It will help you build trust and increase awareness for your brand.
You'll want to focus on unique, original, informative, engaging, and eye-catching content that has a proven track record of bringing in more leads.
When thinking about your content strategy, think about the information you can provide to your target market that will meet their needs and answer their questions.
In addition to the type of content you provide, the frequency with which it's updated will also be an important factor in identifying your brand.
You should have sufficient content to address the needs of a specific group, but not so much that it feels overwhelming.
However, the most crucial part of any content strategy is optimization. Produce highly optimized content that will attract organic traffic to your landing page. We can talk about this in another article.
5. Prep Your Landing Page
You've done your research: You have determined your target audience, defined the goals of your business, and identified the tools that will help you reach your objectives.
It's time to create the ocean where you'll attract your big fish.
No matter the method of lead generation you choose, you will eventually need to bring your leads to a landing page. To amplify the flow of leads going to your landing page, you can use a QR code generator. That's right, a QR code landing page can be customized and can be easily created using any reliable QR code solution. The ease of use of the QR codes, and the curiosity built by them, push them to scan and view the information. Your landing page will serve as the finishing pod for your leads. It's where they will either become paying customers or continue on their search.
To improve the chances of turning your leads into customers, make sure to prepare and optimize your landing page by keeping in mind the following:
Make it easy to navigate; don't bury them down several layers deep.
Give them a clear call to action.
Present information and pieces of content that are valuable.
One of the most important elements of a landing page is the CTA button.
Your goal is to encourage potential customers to take action, so make sure you equip your landing page with some options that will get them to click on your CTA button.
You can use the following elements to help prompt your prospects to take action:
Call to Action Button: This element gives your leads a clear call to action by telling them exactly what you want them to do. It's important that you keep it short and concise because all too often people will skip over CTA buttons.
Form: It's important that you're clear about what information you need from your leads. Don't make your form too long and don't leave anything out.
Free Report: This can act as a gateway to prompt your leads to give you their information. A free report only requires an email address, which is a good way for you to start building trust with your new leads.
Video: If you've got a video that describes the value of your offer, then it's great for increasing the chances of getting your prospects to take action.
6. Review Your KPIs (Key Performance Indicators)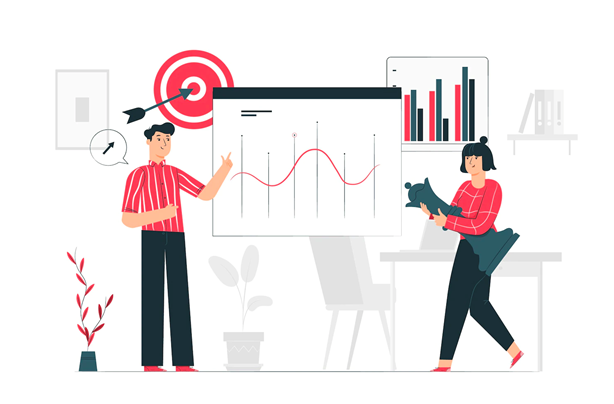 KPIs act like a compass so you don't lose sight of where you're headed. Just as you set a goal when designing your lead generation process, you should be able to set the same goal again using key performance indicators.
Don't start a sheet with 100s of KPIs when you're just starting out. Again, start with 5-6 which are good indicators of where you're going, and then add on as your business grows.
You need to set up your metrics so that you can measure how well your lead generation efforts are doing.
This gives you an opportunity to track every step of your campaign and identify gaps in your process that may need to be addressed.
7. Identify and Automate Your Process
It's important to keep things moving smoothly while your lead generation is running.
Identify processes that are missing or could be streamlined and automate your lead generation process so that everything runs well at maximum capacity.
In fact, some businesses can't function without this type of segmentation. One of the ways you can set up your process to be as efficient and effective as possible is by using automation tools.
Automation tools have been proven to help small businesses save time and money with their lead generation efforts. Not only will they automate lead tasks, but they will also ensure that the leads follow a consistent flow through your sales funnel.
8. Iterate Until You're Lovable
A successful lead generation process is something that you can improve and refine over time.
Even if you've defined everything perfectly the first time, adjust continuously based on your KPIs report.
In order to make adjustments, you need to change processes and add on new elements to the lead generation process.
It's important that you keep your business fresh with new leads, so don't be afraid to tweak things up where necessary to get them into your sales funnel.
Wrap Up
With these few key steps, you can begin building a lead generation strategy that will help you become successful in your B2B marketing efforts.
Creating a more effective lead generation process is going to require that you think outside the box and experiment with different methods.
Even if something doesn't work out the first time, it's important that you try again so you can make adjustments and figure out what works best for your target market.