What do you think is one of the most amazing digital marketing inventions by man?
Our answer is sales automation!
The benefits that come from automating your sales processes are mind-boggling. Using software tools can help save effort and time, creating a win-win experience for your business and its customers.
Below, we look at all that entails sales automation and its benefits.
What Is Sales Automation?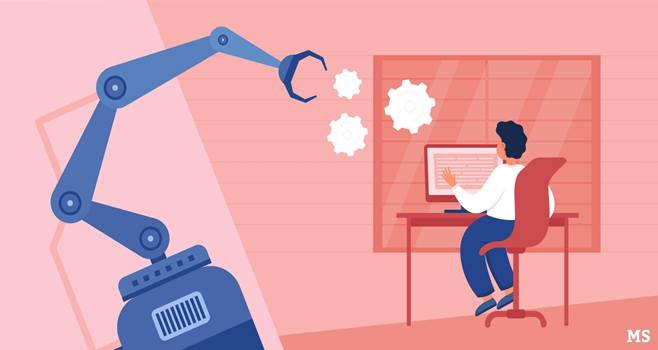 Sales automation is the mechanization of time-consuming, manual sales processes using technology and software.

Shifting your repetitive sales tasks with automated sales systems and tools helps reduce the workload on human staff, so they focus more on essential tasks such as building customer relationships, closing sales, tracking website visitors, and generating revenue.

Some actual sales processes that you may automate are:

Prospecting

Insight tools allow aggregating information from multiple data sources for an up-to-date view of your prospect. Create and define custom filters for direct searches of your customers and prospects.

Follow-ups

Failing to follow up on potential customers in a timely way can lead to lost potential sales. Automating the process prompts your sales team to reach out to the prospects again.

Email Campaign Templates

Templates make drafting marketing emails easy and faster without copying content while helping reduce errors and auto-generate personalized content.

Pipeline Updates

Sales pipelines are essential but complex, and everyone should know the state of the pipeline at all times. Automatic updates can help you monitor where the sales leads are, analyze, and forecast accurately, and every marketing team member is up to date.

Training

Automation can help with onboarding your new sales reps. It's difficult to monitor over 10 new representatives individually—so leave the task to automation.

Sales Calls

AI-powered natural language processing software can transcribe sales calls, so you can review critical conversations or search quickly with keywords.

What Are Sales Automation Tools?

Sales automation tools are a type of software that enables businesses to automate and standardize their entire sales process, from prospecting to nurturing relationships.

Some sales tools provide an end-to-end experience so you can automate lead research and customer database management to reporting and your team's sales productivity analytics.

Other specialized tools only handle specific portions or tasks in the sales process, such as lead research, analyzing customer retention rates, and scheduling meetings automatically.

Why Is It Important?

Sales automation offers your all-star sales team more time to talk to prospects.

Every good salesperson dislikes administrative tasks that limit the time spent on calling and talking to potential clients. Your job is to ensure the entire team uses its time doing what it does best—generating sales.


Sales cycle automation is one of the best ways to achieve this. You also enjoy the following business growth benefits.


1. Fast And Efficient Lead Scoring

Implementing a lead-scoring B2C marketing strategy is revolutionary. You're employing an effective strategy that once required extensive human intervention but automating it now!

Lead scoring involves assigning a lead with a letter or numerical score. Identity attributes, behavior, and other aspects determine the score.

Who the lead is, where they work, what they are looking at on your website, and other action customer insights add up for a lead score.

When the score is above a certain point, you take immediate action.

Many lead scoring point systems have 100 as the tipping point and prioritize the leads as high-potential customers the sales team should call.

Automating the process assigns point values and lead scores to potential customers, depending on objective and concrete criteria. Marketing automation technology removes human error and subjectivity.

2. Automated Lead Nurturing Capabilities
As your business increases its lead generation efforts, it becomes impossible to guide every prospect in your customer base with custom emails.
But sales automation can do the work for you. You can automate sending lead nurturing emails at several stages, including:
Welcoming a new subscriber
Educating leads after downloading your content
Re-engaging a prospect who has not visited your business in a while
These actions will nurture contacts in your database into qualified leads, increasing the chances they become paying customers.
3. Accurate Sales Forecasting
Accurate forecasting is crucial to driving growth, revenue, and profitability.
Information from these predictions is critical for making intelligent, proactive, and data-driven decisions about the sales process.
A forecast is a metaphorical roadmap that estimates your sales performance, expenses, and revenue and guides your business' planning process. Accurate forecasting can help you spot potential issues that may affect sales performance and highlight potential opportunities.
The most successful businesses are consistently working on how to improve their sales forecasting accuracy and maximize ROI to hit their goals.
Sales automation provides the data that is the basis for your business' sales planning and forecasting.
Efficient and seamless processes result in accurate forecasts and plans. Sales automation lets you use data more effectively in planning.
Sales automation tools help you optimize predictive analytics, calculate commissions automatically, and model plans—ultimately increasing your sales forecasting accuracy.
What Are B2C's?
A Business-to-Consumer, or B2C, is a business model where the company sells its products and services directly to the customer. Famous B2C marketing examples include Walmart and Amazon, where individual consumers are the end-users of their services or products.
B2C is the alternative to the Business-to-Business (B2B). A B2B company sells its products to another business for sale to a customer with a mark-up.
The B2C business model boasts high customer volumes but lower revenue per customer and shorter sales cycles.
B2C Model Types
B2C businesses use five distinct models to move their products:
Direct Sale
These B2C companies sell their products directly to the consumer. Examples include Apple and Microsoft, which sell exclusive in-house products.
They require a strong SEO presence to be successful here. So, if you are looking to compete in a tough category you may need to source outside SEO help.
Online Intermediaries
These are businesses without products they're selling online. Instead, they put the sellers in direct contact with buyers for a commission.
Advertising-Based B2C
The company buys advertising space on a large-volume platform for strategic ad placement. These companies use criteria such as content viewed, demographic, and internet searches to show targeted ads.
Community-Based B2C
These businesses leverage like-minded, online communities for business opportunities. Online communities offer businesses an easy way to find promising leads.
Fee-Based B2C
Customers pay the business to access the content. Examples of this model include subscription services such as Lynda and Netflix.
Sales automation tools can work on any device, including tablets, mobiles, and laptops. All the B2C sales data, and more, are in the tool for use by your sales team.
Sales marketing automation platforms can run multiple dashboards and reports that show you what you want, where you want it, and when. Sales automation helps funnel all customer communication to a single platform, so B2C marketers can follow up quickly.
5 Ways Sales Automation Tools Can Grow Your B2C Revenue
Sales automation tools provide a state-of-the-art, robust option for winning more customers, getting more deals, and increasing your sales.
These tools can also help improve the efficiency of your sales team and inflate revenues. However, no matter the tool you opt for, the ideal software should offer these five key advantages.
1. Increases Sales Growth Rates
Business owners worldwide use sales automation tools to speed previously time-consuming processes and close operational gaps.
API-level integrations in the tools help professionals in the IT, HR, finance, sales, support, and marketing department connect their applications for free-flowing and synced data.
Sales professionals gain the ability to quickly and more efficiently manage sales opportunities. Automation tools can create email marketing campaigns to follow up faster on inquiries and speed up the quote to cash process.
Sales automation tools also speed up customer support operations for critical processes such as onboarding and post-sales contract approvals. Support for helpdesk tickets with customer segments ensures the highest-value customers are always first.
In case sales automation processes are not affordable for your company's current budget, you can consider seeking help from companies like the European funding network to get financial support and have an opportunity to implement all the sales automation essentials needed processes with high quality.
2. Improves Lead Intelligence In Sales Teams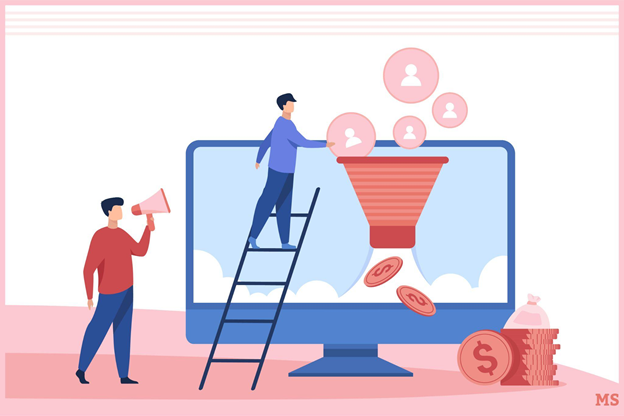 Timing is everything in sales. Reaching the right prospect at the right time can mean the difference between a conversion and a dismissal.
Lead intelligence is a smart way to prospect because not all leads are equal. Further, everyone has a different opinion of what a sales-ready lead is.
Depending on your sales process or industry, the information for qualifying a lead will differ. Lead intelligence can provide your sales team with a straightforward solution for establishing criteria for better scoring of prospective customers and better marketing strategies.
Lead intelligence is any personal information or data from sales automation tools that your salespeople collect about prospects and leads. The information helps you better understand how closely the lead aligns with your ideal customer profile.
Lead intelligence is fast becoming the go-to strategy for B2C companies in a crowded marketplace. Some data available to your sales team include:
Demographic details
Social media profiles
Website visits
However, managing all the information manually is a data privacy nightmare waiting to happen. The sheer amount of customer data from lead intelligence that businesses come into contact with makes sales automation tools a necessity.
Successful sales teams know whenever someone shares or opens an email. They also know when current customers view a proposal or presentation. These capabilities allow the team to act accordingly and in time.
When someone views your services or pricing page, your sales team receives an email about this activity, and it's added to the contact's records. A salesperson can then contact the prospective customer when there's a hot opportunity, further increasing customer loyalty.
3. Increases Customer Renewals
Businesses in the US are losing close to $140 billion annually because of avoidable customer churn. The number would otherwise be frightening since businesses lose customers all the time, but not always for good reasons.
If businesses could predict what customers will churn, sales representatives would get alerts to take actions, such as creating a renewal, retention, and customer engagement plans.
Further, new customer acquisition can cost you up to five to 25 times more than retaining an existing one. If you want to maintain revenue growth and reduce costs, you require a viable customer retention strategy in place.
Using a sales automation tool ensures you never forget a customer renewal again. Each you bring in a new customer, you trigger a workflow that sends out email reminders when their contract's about to end.
Automating your customer renewals is also an excellent upsell or cross-sell opportunity. Use the automated process to send customer recommendations and suggestions at the point of confirming their payments.
You can tailor emails with relevant messages and ads to your target audience and lure them into making additional purchases that complement their previous buys via personalized campaigns.
4. Assists With Maintaining Customer Satisfaction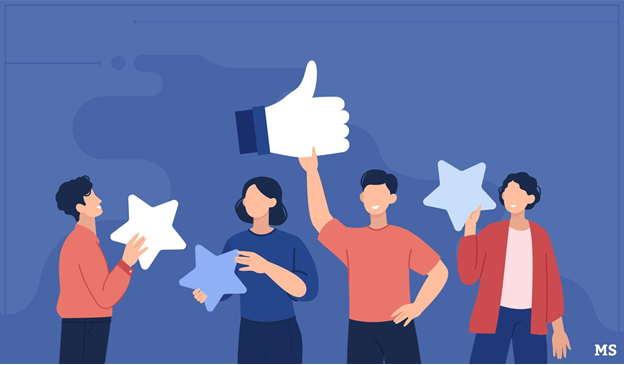 All your amazing services, advertising tactics, and marketing efforts are all in vain if customers are not happy with your business. Remember, the customer is king; so their satisfaction is necessary if a business wishes to experience an increase in sales.
Sales automation tools can automate customer satisfaction surveys. Taking customer feedback is an excellent way to know what they think about your business and its processes.
The feedback can help you identify flaws in your services, products, and dealings, and even suggest remedial measures that help improve the customer experience. It only takes a few minutes for the customer to complete the survey form and provide their opinions and reviews.
Some feedback tools need a few clicks from the customers for star ratings or number scales on their satisfaction levels. Other automation tools send take customer feedback at different intervals during the purchase journey.
Just as sales automation tools can help you create feedback surveys and forms for customers, they can do the same for taking employee feedback. After all, the key to keeping your current and prospective customers happy is by taking employees' feedback regularly.
5. Save Teams Valuable Time
A salesperson's position is a demanding job. Your sales team is dealing with never-ending phone calls, meetings, emails, and text messages daily. In fact, your team spends two-thirds of their time on non-revenue generating tasks!
Sales automation platforms can help streamline these repetitive and manual processes so your teams focus more on selling. Automation also helps reduce human error and generates high-quality leads, while saving you money and time.
Using the right tools can improve the effectiveness of your team's sales activities by 30%, leading to an increase in revenue.
Wrapping Up
So there you have it!
A review of how sales automation can increase your B2C revenues.
Sales automation will save your day more times than you can count. The process can take out hours off your workday and help eliminate most manual tasks.
Automating your sales processes is saving many businesses from dealing with the headaches of handling manual situations. The result is you and your team, work smarter and are more productive and efficient.