Have you spent time speaking about your funeral plans with your family? Although nobody wants to engage in end-of-life issues, we are all going to pass away someday. Undoubtedly, when growing old, you would instead be enjoying life rather than spending a lot of time contemplating your death.
At the same time, the one significant expense in your future is the cost of your funeral. Have you set aside the funds to include the actual cost of your death? Planning with a final expense life insurance policy is a wise financial decision that will help your loved ones cover your funeral arrangements and resolve possible disagreements in a dignified and stress-free way.
Let's take a look at final expense insurance and why this insurance could be right for you.
1. How does a final expense insurance work?
As you've probably gathered, final expense insurance is a helpful financial tool to help family members pay a departed family member or friend's funeral expenses, such as a headstone, urn, memorial service, and other funeral related expenses.
In simpler terms, you can define it as a life insurance policy, with a more limited benefit amount compared to a traditional life insurance policy. It is usually purchased to cover the expenses that come with wrapping up a loved one's affairs after they are gone, including medical bills, unpaid mortgage or personal loans, and credit card bills.
This type of insurance policy provides cold hard cash – typically, tax-free – so your loved ones have the money to pay for your final expenses.
The insurance policy can be categorized into two;
Simplified issue life insurance
Guaranteed issue life insurance
Simplified issue life insurance is a policy that helps to fast track you through the life insurance process. This type of life insurance policy is approved with minimal health questions. It is typically geared towards individuals who need to get life insurance right away or do not wish to submit for a medical exam.
This means you can get covered in just a matter of hours following the completion of a medical questionnaire instead of waiting a few weeks or months.
The premiums may be higher than traditional life policies since forgoing the medical exam means underlying health issues can't be factored in. This policy is mostly available to people 18 and older, although some insurance providers will allow 70-year olds to take up a 10-year term policy.
Guaranteed issue life insurance is a policy that everyone qualifies for regardless of health and is guaranteed to be issued. It does not require you to participate in a health interview, although you are required to answer a few questions that vary with the provider.
However, it is essential to note that a guaranteed life insurance policy is unlikely to offer you the best benefit rate. It is created to provide coverage to people who may not qualify for the regular term or whole life policies.
This could be due to severe health conditions, such as cancer or heart disease. Folks with critical health conditions can purchase this policy to pay for their funeral and other final expenses when there are no alternatives.
2. When To Buy a Final Expense Life Insurance
When you are relatively healthy or younger, applying for traditional life insurance is a better option. You are likely to get more coverage for your premiums since, with the final expense, you will be paying higher costs to make sure you are guaranteed approval and do not qualify based on the status of your current health.
However, life doesn't always go as planned, and if a traditional life insurance policy is not for you, final expense insurance can save your loved ones from financial troubles.
Also, term or permanent life insurance policies have larger minimum face amounts. If you are looking for a more affordable option, a final expense life insurance is better suited. Ultimately, a final expense life insurance makes more sense for a senior citizen with pre-existing conditions, but still wants to provide some form of help to the family after death.
3. Consider How Much Final Expense Coverage You Need
The amount of your final expenses depends on several things, including where you live, household expenses, the kind of final arrangements you want, and inflation.
One of the biggest contributing factors to your coverage can be whether you want a burial or cremation. In estimation, a funeral and a burial can cost your loved ones more than $10, 000 compared to a funeral and cremation, which can range at just over $6,000.
It's also important to factor in additional final expenses depending on what you and your family want. These could include travel costs, catered meals, caskets, grave markers, headstones, and burial plots, which can increase the price of your final expenses. You can also increase your coverage to cover any debts, credit card bills, mortgage loans, or leave a legacy for your loved ones.
It is advisable to involve a professional insurance agent should you experience any challenges in determining how much you need to pay for your final expense coverage.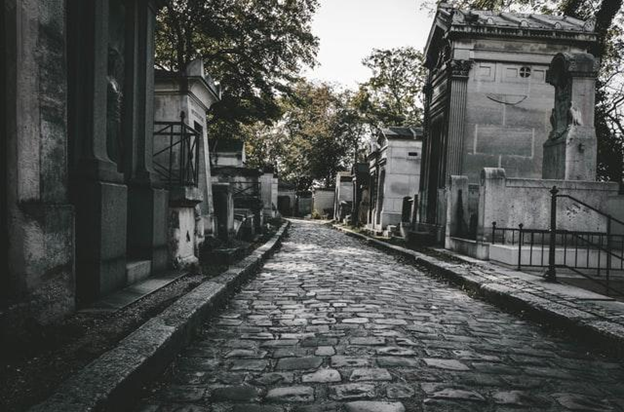 4. Limitations Of Final Expense Insurance
Most final expense insurance comes with a two-year contestability period. Your insurer can contest your death benefit if you die within the first two years of coverage. This means that if you get approved today, but died before the waiting period is over, your loved ones can only claim a refund on your premiums and interest, but not full benefits.
Also, if your insurer found out that you failed to disclose serious medical conditions or a disastrous work environment, they could decline to pay your claim.
Just like any other type of life policy insurance, a final expense insurance policy is subject to a waiting period or a contest by the insurance company offering the plan. However, despite these limitations, don't shy away from a final expense life insurance policy if you have no other choice.
5. Inform Your Loved Ones
Final expense insurance allows you to have greater control over the decision-making post-mortem, including choosing a beneficiary. It provides the best avenue to ensure your last wishes are carried out upon your death and ease the burden of making those difficult decisions for your loved ones.
Unlike a living will or a trust, final expense insurance allows you to meet certain desires regarding the type of funeral you want, final internment, and other matters that cannot be taken care of in a will. This is because a will may not be discovered until after the burial, so it would not be good to include your funeral arrangements in your will.
Choosing a beneficiary for your final expense insurance helps take the weight of the responsibility of paying out of the pocket from your grieving family members in a devastating period of their lives.
This freedom can be a great benefit in the event of unexpected expenses. It is also essential to only inform a beneficiary or family member you trust enough to make the best decision for you and your family since the final say is theirs. Many people choose to appoint a spouse or relative who derives some benefit from the insured party's continued existence.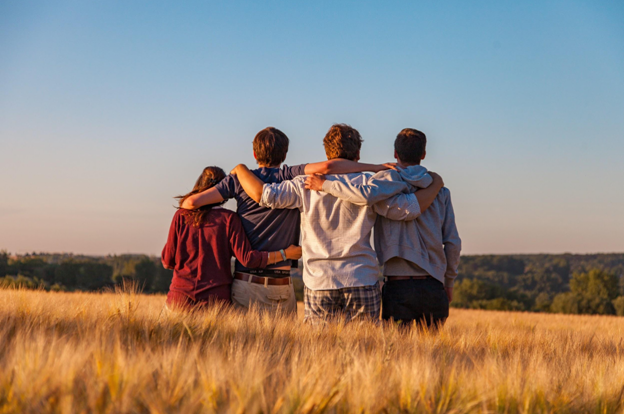 6. Where To Buy Final Expense Insurance
It is best to purchase your final expense insurance through licensed insurance agents. The type of agent chosen will affect the insurance options that they present to you based on your circumstances. You can purchase your final expense insurance from;
Independent agents – these agents represent many different insurance companies and, therefore, can offer you a wide variety of coverage options and price points. It eliminates the need to fill out multiple applications to get your quote comparisons.


Exclusive agents – they represent only one insurance company. They create and sell various products from one particular insurance company.


You can also purchase your final expense insurance policy through direct mail or via the internet through direct response sales from various insurance companies.
7. Final Expense Policies Offer a Line Of Credit During Emergencies
Now that you have taken steps to ensure your family's financial well-being during and after your funeral, another beneficial feature of this insurance policy is that you can borrow a certain amount of its dividend value after a long period of payment.
This means you can get access to a certain amount of during personal emergencies, without the tiresome process required by financial institutions. Also, you enjoy the benefits of reduced interest rates and much more flexible payment terms when borrowing a loan against your final expense policy.
Final Thought
Planning a burial or a funeral service is not an easy task and requires a lot of patience, especially when plans only take place after the passing away of a loved one. Last-minute plans can be hit by sentiments and emotions towards the deceased and can derail your loved ones significantly.
Final expense insurance is a good product, especially when you don't want to saddle your loved one with bills after your death. It is no easy task to make your funeral arrangements, but the results will be worth your while.