Data is a big part of running a successful business today. So much so that most companies collect at least some data about their performance, their customers, and their competitors.

In fact, even small data-driven companies collect so much data, and from so many different sources, it can quickly become a problem.

If you're using Hubspot for marketing automation and Salesforce for CRM, you need to find a way to consolidate and analyze the entirety of your data securely and efficiently. And trying to come up with a solution in-house is impractical and expensive.

That's where ETL tools can prove to be helpful. ETL stands for Extract, Transform, and Load, and it's the most effective tool for creating a data pipeline that can take data from a source, transform it into a consistent format, and safely store it into a data warehouse.

But even though that sounds great in theory, you need to choose the best ETL tools in your situation if you want to make the most out of what it has to offer. Read on below to find out how to choose the right solution for your company.

Decide If You Need It
Before you can get started with looking for specific ETL solutions, you need to answer the most critical question:

Do you even need one?

Sure, ETL software comes with many powerful benefits such as structured designs, consistent data formatting, data profiling and cleansing, and even complex data management.

However, none of that will matter if your current needs don't warrant using an ETL at all.

For instance, your company might be at a stage where you don't yet have that much data, or the data comes from a single source and can be easily accessed and analyzed.

Alternatively, you may decide to build your own ETL process from scratch, customizing the specific features yourself and controlling every part of the process.

However, this latter option won't be right for the vast majority of the companies. The number of practical and affordable ETL solutions out there means that the resources and time required to develop your own make it simply not worth the effort.

Since data is so vital in today's business, being able to analyze it quickly is critical as well.

So, the only real decision is to think about whether it's the right time for you to implement it. Considering that most companies' data needs are only increasing, investing in an ETL solution right now could make sense either way.

Look at Core Features

An ETL solution is only as good as it's useful for your company. That's why you should carefully consider your business requirements and list out the core features you're looking for.

Now, that doesn't mean you shouldn't go and check out the available options. In fact, it could provide you with valuable insights into what's available and how it might impact your business.

But in the end, an ETL solution's effectiveness comes down to a few essential tasks that it must be able to take care of in your situation.

First, you must look for a solution that can accept data from all of your 3rd party apps. If a provider isn't able to handle some sources of your data, that will cause many issues down the line, forcing you to use multiple solutions, which defeats the primary purpose of the software.

Another critical aspect of an effective ETL tool is its ability to preserve the data and maintain its usability. You want to have access to the entirety of your data in one place, and a crucial part of that is being sure that the data remains intact.

Consider Your Budget

As with choosing any type of software, the price will play a vital part in your decision. Depending on your budget, you will have to decide how many features you want to be included and what functionality is the most important in your situation.

In the end, the price has to be justifiable by freeing up the time and resources within your company and streamlining the flow of data.

By looking at the features you need and the list of vendors that offer them, you can better understand what you might need to spend to find the optimal solution.

But an often-overlooked aspect of the budget is the total cost of ownership (TCO) that comes with using software solutions like ETL.

When you choose an ETL provider, you want them to handle your entire data pipeline so that you don't have to worry about maintenance or fixing issues down the line.

The time from when you decide on a solution to when you start using it will also impact how much it costs. Implementing an ETL tool can take months or even a year, especially if you develop it yourself.

Sometimes, it will make more sense to pay a bit more upfront for the savings (and the opportunities for using the data) that come from faster implementation.

Prioritize Security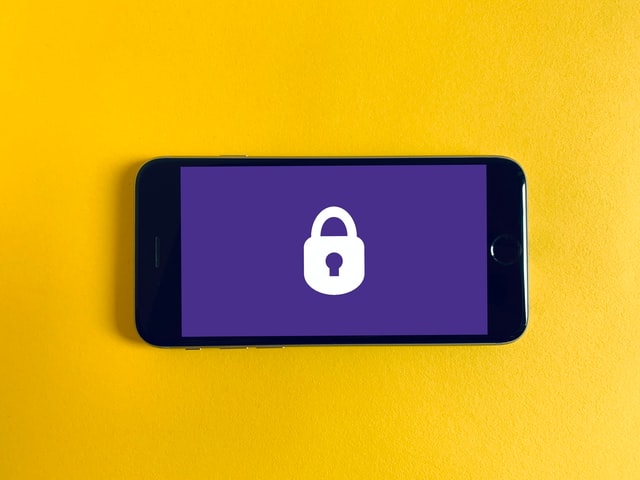 When it comes to data, the importance of security can never be understated. But while most vendors claim that security is their primary concern, not all of them have equal standards and procedures in place to actually ensure your data stays safe.

Luckily, there's a relatively easy way to ensure that an ETL provider has the right security measures in place.

First, look at the globally-recognized security certifications and standards such as HIPAA or SOC. If you're concerned about data privacy or operate in the EU, you should think about using an ETL tool that's GDPR-compliant as well.

Then, verify that the company actually uses these practices by seeing what experts and actual users are saying about it.

There are many ETL tool ratings and review sites online, which you will surely visit to look at how the core features are performing. Remember to consider the security and look for reviews that talk about it in more depth.

Final Words

Figuring out which ETL solution will work best in your situation isn't an easy task. But since data is such a pivotal part of success in today's digital business world, using ETL solutions offers too many advantages to ignore it.

The good news is that once you identify your core needs, finding a solution becomes easier. It's just important to consider both short-term and long-term costs, compatibility, and the available security features before committing.