The email has proven to be one of the most effective, resilient, and promising marketing tools over the last two decades. Undoubtedly, everyone loves it:
The marketers love its cost-effectiveness, purposefulness, and the ability to measure its ROI and effectiveness.
The customers love it because it's, more often than not, the bearer of good news (think: coupons, deals, exclusive offers, new product launches, etc.)
That's probably why the number of email users is poised to reach a staggering 4.2 billion by 2022, or in other words, half of the world's population. Clearly, email marketing is here to stay.
In this blog, we will look at the all-important role email marketing plays in driving a stellar customer experience. Let's jump right in.
Top-5 Ways To Create An Exceptional Customer Experience With Email Marketing
1. Customize Your Messaging
Personalization is the name of the game today. That's one of the reasons why global brands like Amazon, Netflix, Spotify, etc., continue to dominate their respective markets--from personalized offerings to customized communication, they're communicating with customers in the language that the customers like and on the preferred channels of communication. For example, if the customer uses a real-time channel, such as the phone or live chat, social media integration, messaging apps, and even customer service portals.
Recently, Spotify rolled out its "2020 Wrapped Up" emails to Spotify users. Surprisingly, this email campaign went viral. People were seen posting their 'unique' music lists on Instagram, Twitter, etc., as the email made users feel good about themselves: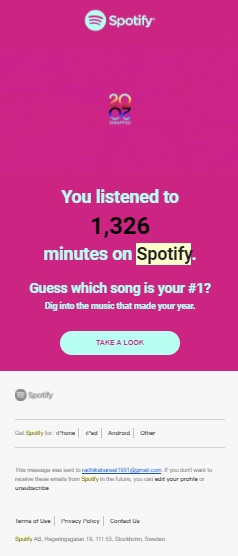 Notice how the email demonstrates personalization to the t by highlighting how many hours of music the user has listened to and by intriguing them to understand what their #1 song was. This entire campaign would never have taken off if the brand hadn't sent that traditional yearly email in the first place. That's the power of email marketing for you when done right.

2. Map Out Your Customer Journey

Truth be told, you cannot hope to wow your customers if you don't understand their intrinsic motivations, underlying needs, behavior patterns, etc. This is where mapping your customer's journey becomes critical. With customer journey mapping, you're basically breaking down your customer's experience step-by-step.

The end-goal of mapping your customer's journey is to ensure that your customer's needs are being met at every step of the way. You also get a better understanding of how and when you should connect with your customer to boost satisfaction/drive sales. Here's an example of a re-engagement email marketing journey: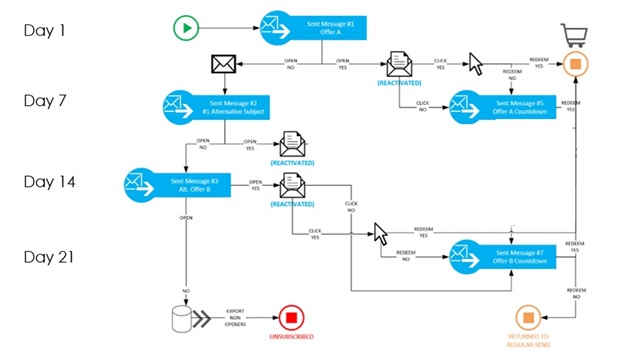 By visually mapping out the key touch points as to when customers will open their email and engage with the brand, marketers can strategically drive their customers further down into the sales funnel and, more importantly, in an informed capacity. Long story short, the better your understanding of your customer, the more superior their experience will be.

3. Make Customers The Center Of Your Offering

If there's one communication channel that allows you to place your customers at the front-and-center every single time - it's emails. There are infinite ways in which brands can reach out to - and connect with - customers using various types of email marketing, such as:
Onboarding emails that allow customers to get more familiar with the product/service: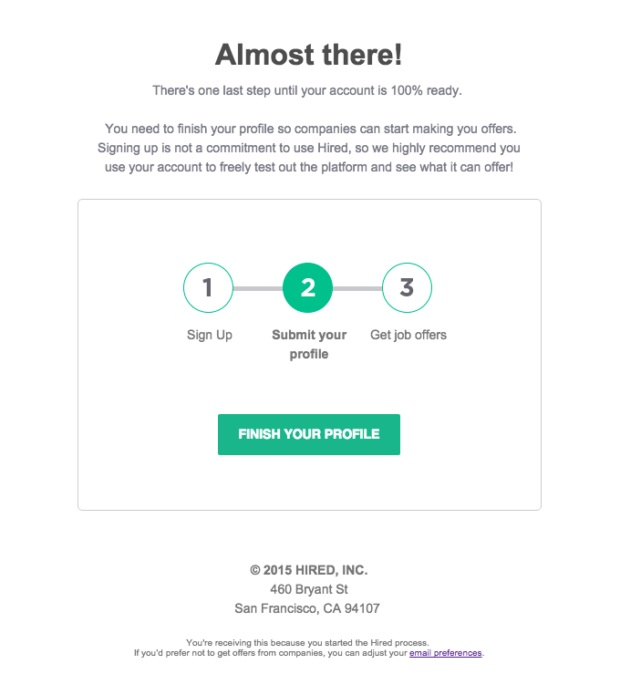 Welcome emails to new subscribers/customers, which allows brands to demonstrate their 'personality' and set the right expectations with the customers: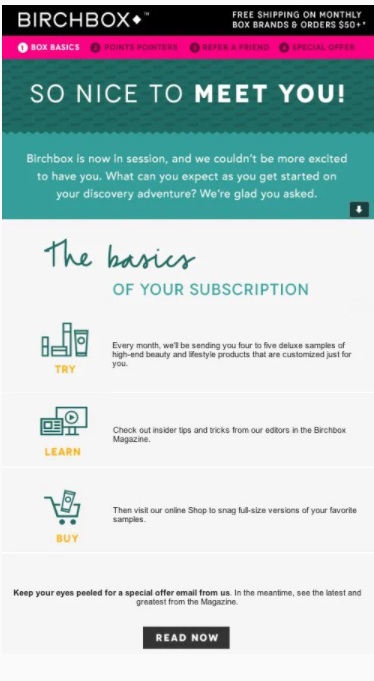 Personalized product recommendations and customized offers to specific target groups and user bases: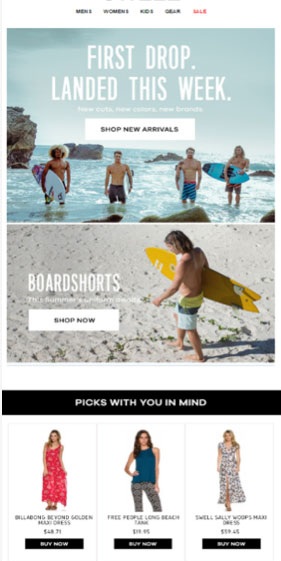 Re-engagement emails to reel lost customers back in: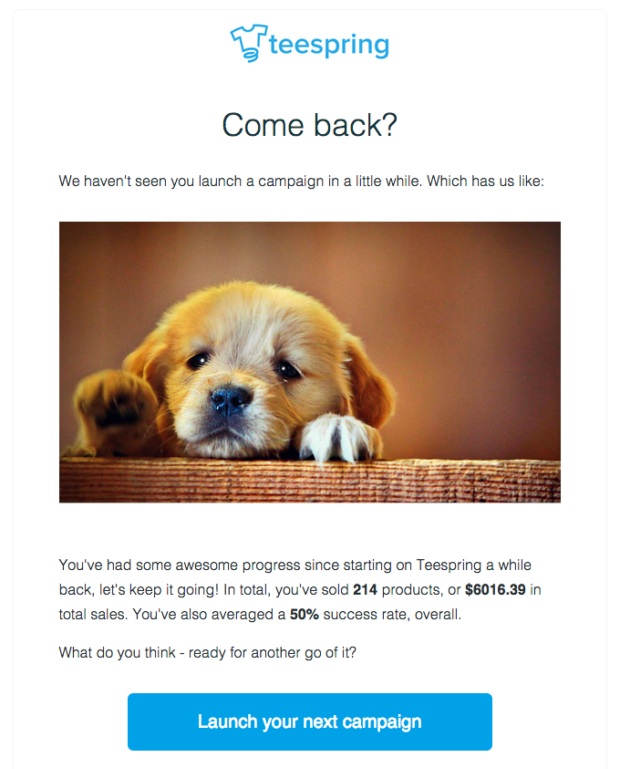 These were just the tip of the iceberg. There are thousands of ways in which you can improve your customer's experience using email marketing. Do your research, understand your target base, and get going.

4. Recognize Your Loyal Customers And Treat Them With Special Offers

Email marketing, when done consistently and with the right target audience, can generate the highest ROI. In absolute numbers, this translates to $38 for every $1 spent!

So how do you gauge who your most loyal customers are? You can roll out period surveys and laser-focus on analyzing your email subscribers through automated email marketing software. You can also send data-based emails to customers and reward them on special occasions such as anniversaries, birthdays, etc., as shown below: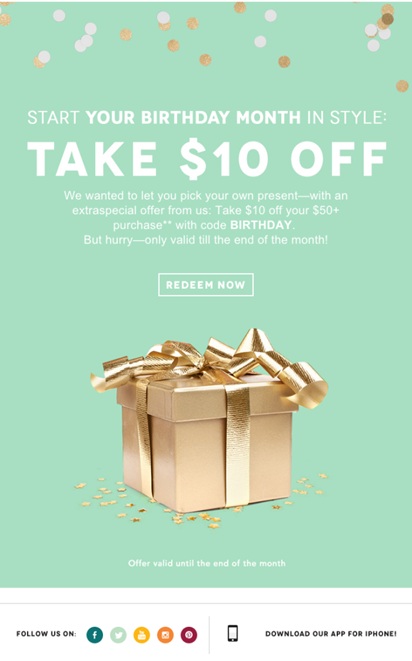 Additionally, you can send out milestone emails to demonstrate gratitude and thankfulness to your loyal customers for staying with your brand: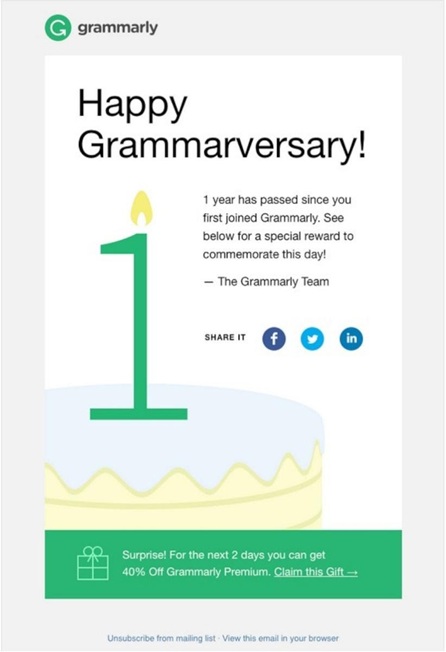 Basically, emails with any kind of deal/offer/discount/coupon are generally well-received within your loyal target audience, and they encourage customers to continue their association with the brand as they feel rewarded and satisfied with the overall experience.

5. Seek Out Customer Feedback And Integrate It

Gathering customer feedback is really the lifeblood of any business. In fact, customers today are more vocal than ever on social media platforms when sharing their experiences and opinions about a brand. So instead of waiting for your customers to give feedback, why not proactively seek customer reviews and feedbacks via well-conceptualized emails?

Let's look at a real-life example to understand this better. Everlane's mobile-optimized email gets email marketing just right: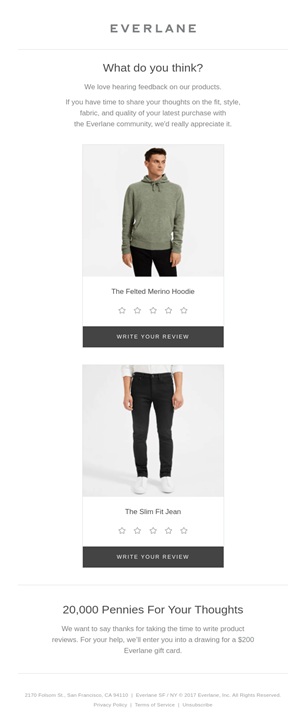 Not only does the brand solicit customer feedback with on-point content and visuals, but it also rewards customers for taking out the time to provide feedback - an ingenious move that encourages more and more customers to participate. Moreover, by thanking customers, the brand makes them feel valued and appreciated, thereby enhancing the overall customer experience through the roof!

Closing Thoughts: Email Marketing Is A Win-Win For Everyone

"More than 347 billion emails will be sent and received by 2022." - Statista

Email marketing has stood the test of time and allow brands to get up, close, and personal with their target base. In fact, according to research, more and more customers - particularly the millennials - do get impacted by promotional emails. Whether it's wooing new customers or celebrating the existing loyal ones, email marketing can lend a helping hand in all kinds of business use cases. What do you think?