Last year, the whole planet has been struck by the Covid-19 pandemic. For the majority of people, this was the first catastrophe of this scale, that forced them to stay indoors and follow the safety rules and guidelines. And hopefully, the end of the pandemic is just around the corner, however, some things will remain the same,
E-commerce industries have gone through a boom during the pandemic. This isn't surprising at all, considering that delivery services worked overtime to give people their food, entertainment and clothes. Some of these industries are expected to continue to grow in the future, due to the demand and the nature of the world we live in. So, for that reason, here are some of the e-commerce that we will see more of as time goes by.
1. Food delivery service
This one is probably the most popular e-business, but in the past 12 months or so, it's become probably the most used one among many different clientele. The pandemic has been the harshest on restaurants, cafés and other eateries, and even though everyone hopes that restaurants will reopen soon, it's safe to say that food delivery apps and services will continue to flourish. Simply, eating a meal in the comfort of your home after a long day at work is something everyone enjoys, regardless of the situation. Currently, there are numerous apps that deliver meals from various establishments, and their number is expected to grow. Therefore, in case the quarantine continues to take place, food delivery services will be there to remind us that delicious food is always there.
2. Property rental industry
This might come as a surprise, considering that we're still in the middle of the pandemic. But, property rental industry is booming, due to the fact that a lot of people are temporarily leaving cities to spend some quiet time in less urban areas, which is why they also prefer to rent their properties. Also, the line between short and long-term rentals is beginning to blur, since nowadays, things are not as certain, which makes people more aware and careful when it comes to renting. Hence, the property rental industry isn't going anywhere, but it's definitely going to adapt to new post-pandemic circumstances.
3. Retail industry
With many businesses shutting down for an unforeseeable period, online shopping is the only thing that is here to stay. After all, people will always need their clothes, books, home appliances and cosmetic products. And when there's a global pandemic going on, the best way to get that safely is of course, online shopping. There are many retailers that sell various products, such as Shoppster online platform, that allows you to pick all your favorite products. Also, before you decide to shop online, make sure that the place you're buying from is reputable and legit. Therefore, retail industry is not going anywhere, and it's definite that in the future, we'll see many more online retailers offering their products and services. It remains to be seen how this trend will impact traditional brick-and-mortar businesses on a global scale, but one thing is certain: retail industry will continue to thrive, regardless of what happens.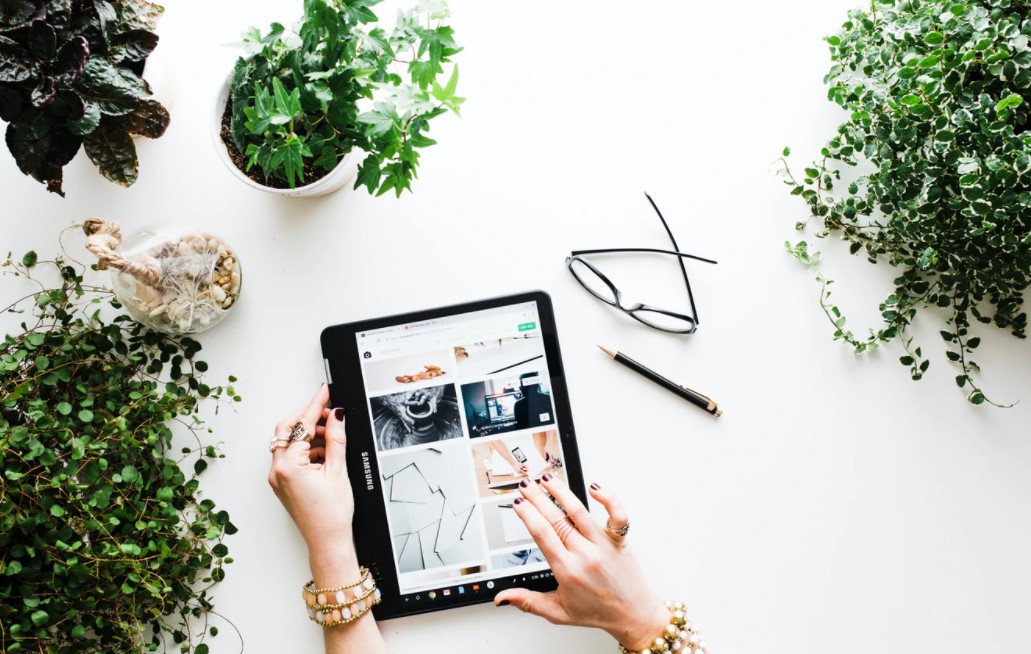 4. E-learning


E-learning has already been popular before the pandemic, but in the past year, it's become a norm, especially among children and college students. Before the Covid-19, online learning was reserved for enthusiasts or busy individuals who had no resources to attend live classes. But since last year, online learning programs have increased in popularity due to lockdowns. Even though there's been a lot of campaigning going on to reopen the schools and universities, e-learning will continue to dominate, mainly due to convenience. And considering that tech giants such as Microsoft and Google have decided to join, it's certain that e-learning will continue to grow and expand in upcoming years.
5. Grocery shopping
Shopping for groceries can be a fun way to spend time, notably among elderly population. But, due to lockdowns and other safety measures, it's become increasingly difficult to leisurely buy your own groceries. That's why turning to e-commerce spaces that allow grocery shopping and delivery is such a good alternative, mainly during situations when leaving your home poses a threat or inconvenience. So it's not surprising that the number of people who choose to buy groceries online is steadily on the rise, especially nowadays. In some places, platforms that are mainly turned to food delivery, also deliver groceries and medications.
Conclusion
These e-commerce industries will certainly experience growth in upcoming period, especially if the current situation continues. And hopefully, things will go back to normal, but it's certain that online shopping, property rental, food delivery and grocery shopping will grow in the future. In case the lockdown continues, people will still need these services to survive and thrive, which is why these industries are going to be successful.
Dan Radak is a marketing professional with twelve years of experience. He is currently working with a number of companies in the field of digital marketing, closely collaborating with a couple of e-commerce companies. He is also a coauthor on several technology websites and regular contributor to Technivorz.