Marketing is all about standing out and drawing attention to your product. Now that most marketing campaigns make use of personalization, it may no longer be enough. Moreover, targeting is an essential part of any marketing campaign, so it may no longer suffice to broadly target an audience solely based on gender, age, and previous engagement.
Nowadays, marketing strategists are relying on more than surveys and data entered upon signup. Good marketers know that the customer communicates with more than just words. It's also about what the customer is doing. Thankfully, there are ways to collect such data and ways to leverage it to our advantage.
So what is hyper-personalization?
Artificial intelligence (AI), as well as real-time customer data, allow marketers to display the most relevant content, information, and products to consumers. This new form of personalization is a result of the digital era's new trend of hyper-relevance. It is all about leveraging data, AI, machine learning, and predictive analytics to better understand your audience's unique habits and tailor interactions to them.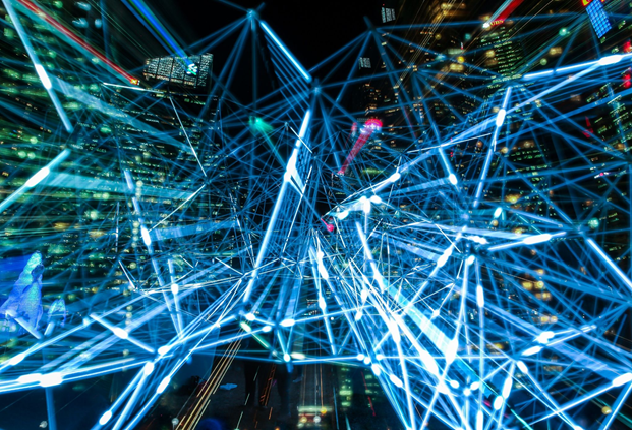 This method allows brands to engage customers in meaningful ways that feel like engagement is done on a personal basis. It makes a world of difference if your brand strategy is the one that gets them in the sea of information that is the internet. So much so, in fact, that personalized emails deliver 6x higher transaction rates.
What's new in the field of email hyper-personalization?
The more data we have, the better we can reach our target audience. The more tools for personalization we have, the clearer our message will be. Thankfully, the tools for both of these elements are plenty with the tendency to grow exponentially.
Costs
If all this is getting your head to spin at the thought of more marketing costs, it may surprise you to learn that hyper-personalization tends to cut down on those costs relative to earnings. It seems counterintuitive at first but remember – marketing is all about targeting. If you can find just the right people in the sea of potential customers, then every dollar spent reaching them is well worth it.
Personalized email marketing is said to generate a median ROI of 122% according to the survey of US marketers conducted by the Direct Marketing Association and Demand Metric. Segmented and targeted emails are said to generate 58% of all revenue.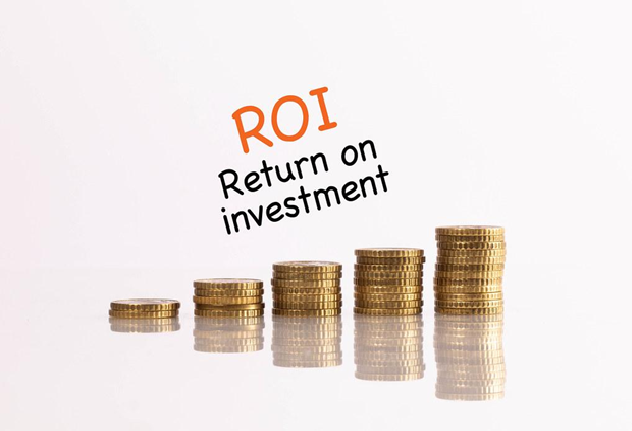 Now that we've settled that, let's move on to hyper-personalization.
How does it start?
It starts with data collection. Think Website analytics, mobile application analytics, social listening tools, welcome emails, and email quizzes and surveys. It is all about paying attention to what the customer is doing as well as buying. People want to be discovered and known. It is up to a skilled and motivated marketer to look for what they are telling us about themselves.
A marketer delving into hyper-personalization will listen in on social media trends and mentions. They will look at what the users are telling them about themselves through quizzes, surveys and profile data. They will sit down and really do their homework incorporating website and mobile application analytics. Even the current email marketing metrics will provide good insight into the starting point.
Only then are they ready to connect with the audience in this new, unprecedented way. The next step will be to leverage this advantage to enhance brand engagement, but more on that later.
What can we do with all that data?
1. Keep Personalizing email subject lines
Hyper-personalization is really just an extension of personalization. Whereas marketers used to add names to subject lines and deliver season's greetings coupled with offers, now the message can be tailor-made for a very narrow group.
Going the extra length of crafting a special message can really have people feel like you are thinking of them and, in the case of holidays, it can really help hitch your brand to that festive train ride everyone loves. These are all good practices and 62.26% of consumers have said that they feel "happy" and "excited" to respond to a personalized message from a retailer.
As more and more brands adopt personalization, these practices will not be enough for a brand's email to stand out in a sea of similar titles. Website and app analytics allow us to collect information about behavior.
Perhaps the website visitor put something in their cart and left or maybe there is an item sitting in their wishlist for a long time. Mentioning a product or other keywords may help jog their memory even before opening the email and help pick up where they left off.
2. Personalize email copy
Dynamic content. So, your targeted audience has seen the tailored email title and it has tickled their imagination. Once they open it, should they see a generic email? The tools we have at our disposal allow us to keep going here. Whether you're emailing the latest blog posts you've published or your monthly newsletter, personalization sets you apart from the sea of other emails vying for inbox space.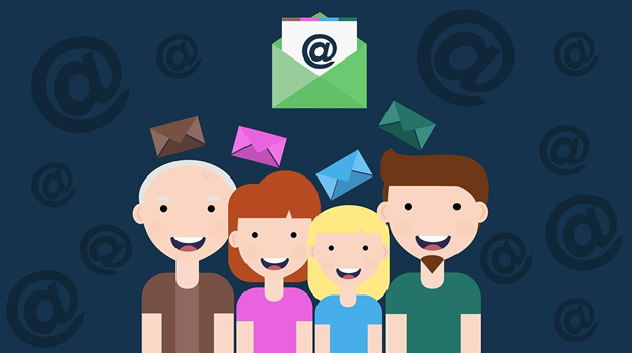 A brand could generate a special offer based on previous purchases of the customer. Another option is a triggered email. If there was an abandoned and forgotten cart, an email with just those items the customer was looking for will feel much different than a generic offer.
Similarly, if there is an event your targeted audience has shown interest in, or perhaps even signed up for, an email reminder will surely increase attendance.
It is actually possible to go even deeper than that. A marketer could create multiple versions of the same email that is personalized for different groups of subscribers. Perhaps the brand in question has different levels of membership or would like to differentiate between customers based on the level of past engagement.
Showing different segments of an email based on these is possible, but it doesn't stop there. You could differentiate by gender, age, or any other characteristic that works for your particular brand and its type of customer engagement.
3. Personalize images
People are already starting to get used to tailored messages. Holiday and birthday greetings have been with us for a while. However, not many people assume images, drawings, and animations can be customized too. Why not surprise your users with something they don't expect? Make it something that feels like a small gift in and of itself.
Some brands have recorded as much as an 8x improvement on click-through rates with a personalized video versus standard outbound email campaigns.
4. Personalize landing pages
In the end, there is no reason to stop at the email itself. Help further smoothen the transition from a killer email and call-to-action button to a landing page by using everything a customer reveals about themselves. Personalized calls to action are said to convert more than 200% better than default calls to action!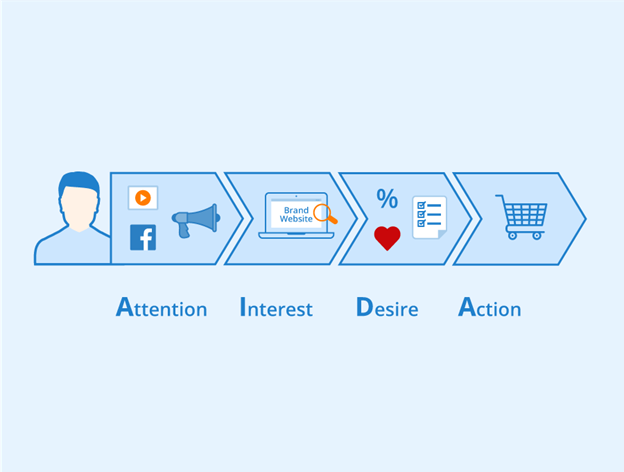 Even as some users are beginning to expect customized advertising, not many have gotten used to the web pages themselves being tailored to them. This will be sure to enhance brand loyalty. Moreover, marketers see an average increase of 20% in sales when using personalized experiences.
5. Fine-tune the offer
So far we've talked about the content of the offer, but timing is important as well. Analyzing the mass of data will allow you to see not only the time when a specific customer is perusing, but what the end result of that engagement tends to be. Right now you should be able to time your emails perfectly and deliver your message, but that might not be the end of it.
We should be wary of tall promises, but it doesn't seem far-fetched to say that you may end up making discoveries through correlating data.
If Google data engineers were able to make insightful discoveries about intimate topics solely through correlation, then there is good reason to think we may vastly improve our marketing practices by correlating the immense amount of data we collect nowadays. We will start to collect data that will provide further insights into purchase intent and then be able to correlate that into a larger picture that will work best for a particular brand.
The future of email personalization
Current trends in data collection and advancements in video and image manipulation technology, as well as machine learning, give a lot of cause to be excited. For early adopters of these trends, the future has in store a very positive self-reinforcing cycle.
Interacting with a brand that gets them will ensure that a customer is excited when they receive an email. If they are met with an intimate and familiar message, it will only serve to reinforce brand loyalty and brand awareness. They are then more likely to be elated when they receive their next email and… you get it.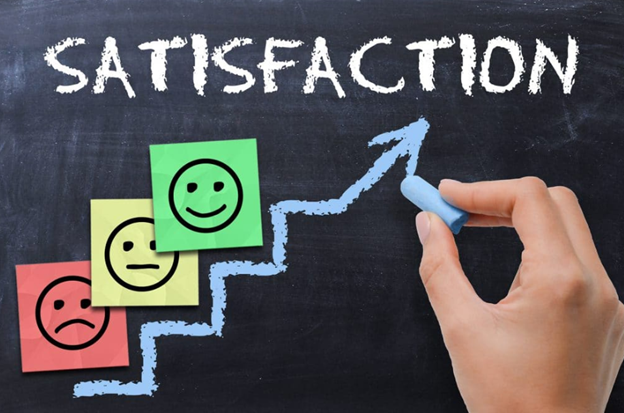 To wrap up
Modern technologies and trends are giving rise to amazing new opportunities. Many brands are already making use of these to great success. Do not be afraid to be one of the early adopters and do not be afraid to carve your own path.
This field is relatively unexploited which makes the advantages all the greater. The data needed for this kind of marketing is out there, ready for taking. The customers are already responding well. The rest is up to you.