AMP emails have been a buzzword in the marketing circles, and over the years, it has interested a lot of companies in generating more revenue and customers. So what's all the buzz about it? Is it worth trying it? This piece will look into some examples of companies that used AMP for their business.
What is AMP in the email?
It is a web component framework technology that helps you create interactive and meaningful emails that regularly work on select inboxes. The data has proved that AMP emails are far more effective at converting than traditional emails.
With AMP emailsyou can include interactive elements inside the email. These include NPS surveys, feedback forms, abandoned shopping carts, calendars.In all these cases, the user can interact with the element or submit their response without leaving their inbox.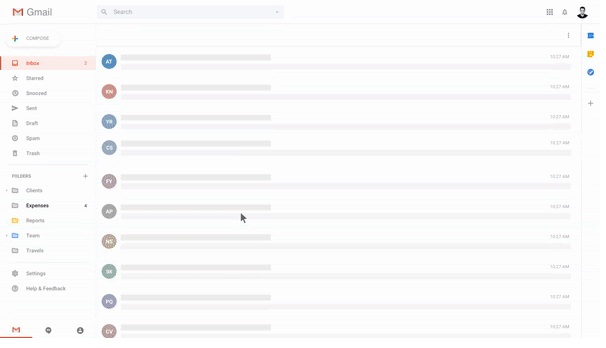 Now Let's take a look at a few AMP email examples.
1. OYO gets 57% higher CTR
Email marketing has been an integral part of OYO's marketing strategy, but coping with the constantly changing information in the travel industry, like rental prices, property ratings, and discounts, outdated their emails quickly once they hit the inbox.
However, they started to use AMP for email, which helped them include dynamic data within their emails that displayed up-to-date prices, ratings, and discounts whenever the customer opened his email. Moreover, they leveled up their email design by including interactive AMP content like image carousels and dropdown menus that provided more information about hotel ratings whenever users checked their email.
The inclusion of AMP email led to a 57% increasein click-through rates and 60% higher conversion rates.
2. Ecwid increases sales by 82%
Ecwid, an e-commerce platform, allowed its clients to add the AMP image carousel in emails to show recipients all photos of the product they left in the cart. They implemented the "Product details" option with the AMP accordion. On clicking the options, users could see a full description of the product. This strategy resulted in an 82% increase in sales.
3. Mudrex gets 280% increase in webinar sign-ups
Mudrex is a Crypto asset Management platform and was struggling with low webinar registration rates due to the long 3 step process. Using Mailmodo, they could integrate AMP forms in their emails with a simple drag and drop editor. This let them combine the 3 steps into one by including the option of filling out registration forms in the email inbox. Moreover, they automated their email campaign to trigger regular follow-ups, nurture leads, and increase webinar signups.
The strategy leads Mudrex to a 280℅ increase in webinar signups with an open rate of 3% and the registration rate of 4%. Most importantly, 90% of the attendees later invested in cryptocurrency through the Mudrex platform.
4. Findomestic sees 128% higher open rates and 133% higher CTR
Findomestic is a credit card company that wanted to improve its overall email marketing performance. They started to use AMP for the email to help them differentiate from their competitors in users' inboxes.
They created an AMP interactive email where users can easily calculate the financing rate of different types of loans directly from their inbox. To check if the strategy was working, Findomestic set up an A/B test. They built a segment of email subscribers and separated them into two groups.
As a result, the AMP Email had a 128% higher open rate and a 133% higher click-through rate than normal email.
5. Google docs comments increase by 500% after live AMP commenting
When you use Google Docs, you must have received a notification email when someone comments on your doc or makes a suggestion. It is a dynamic, interactive AMP email where you can see and engage with a live, always-up-to-date comment feed. Moreover, you can reply to comments and accept suggestions right within the email without going to Google Docs. And if someone adds another comment to the Google Doc after receiving the notification email, you'll still see that latest comment within the email.
AMP helped the user lessen the number of steps to reply to a comment. Therefore, instead of opening the email, clicking on the comment, visiting the doc, and then replying to the comment, the user can simply open the email, type the response, and hit reply.
As you can see, AMP for Email reduces the number of steps and enhances the user experience for Google Doc users.
As a result, Google reported a 500% increase in comment responses after adding live AMP commenting in emails to their platform.
Conclusion
As you can infer from the above examples, AMP for emails takes your email marketing campaigns to a new level. As all the companies have used AMP in their emails, you can also use interactive emails to enhance your business. Mailmodo gives a free plan and no code platform for a budget-friendly and non-technical start. Testing AMP in your email marketing strategywill be a great way to increase your campaign results.