Whenever you hear about businesses investing in IoT, does it occur to you too why IoT has gained so much popularity?
IoT is indeed the talk of the town in today's digital world due to cost-effectiveness, excellent efficiency, better use of resources, and many more advantages.
In fact, going by the stats, the IoT technology solution has moved from the pilot stage. It is playing a vital role in digital transformation while driving business value. The continued growth of this industry will prove to be a digitizing force in all businesses.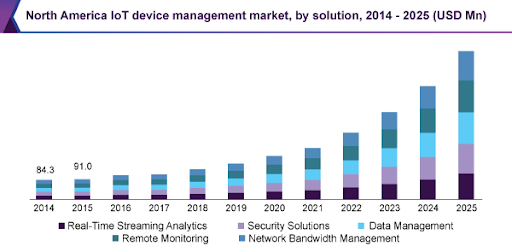 According to development stats, connecting all of our devices to the Internet, the entire IoT market is on track to grow and is expected to reach $520 billion in 2021.
Additionally, IDC projects that global IoT spending will reach $1.1 trillion in 2021 with a compound annual growth rate of 13.6%.
KPMG's innovation survey response provides evidence that IoT is the superior technology that opens up massive opportunities.
Almost 17% of respondents said that IoT drives the most significant business transformation.
I know these stats show remarkable growth of IoT, and you must be curious how IoT accelerates businesses.
Let me show you how IoT is transforming businesses or why it is advisable to use IoT to accelerate your business?
Importance of IoT in Businesses
Here are 7 ways how the Internet of Things is transforming businesses:
1. Reduced Businesses Expenses
IoT technology has come with several ways to reduce business expenses. The companies can further invest this revenue in developing the core values of the organization. This sets a perfect example of sustainable growth.
Here are some effective methods how IoT can help in cost-cutting:
Efficient Inventory Management:
The biggest challenge for manufacturing businesses is manual inventory management and tracking. This is because poor inventory management can lead to issues like order delays and wasted stock.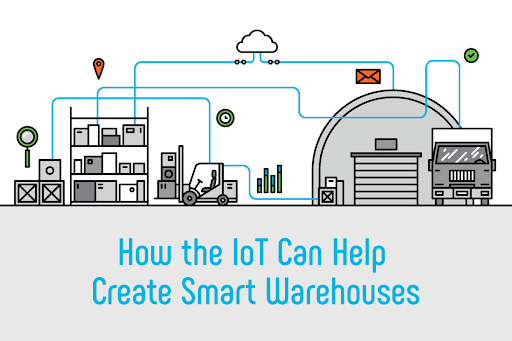 All these issues harm brand image directly. Fortunately, businesses now have the feasibility of opting IoT based inventory management. This is possible by either simply buying a ready-made IoT warehouse management software or hiring a software development company for a customized one.
IoT-based predictive maintenance technology is helpful in reducing costs for an enterprise. This intelligent technology sends you alerts about potential technical failures beforehand. This automatically lowers maintenance costs, thus saving you any loss in productivity.
Ever been into a fight over thermostat temperature in your office? Well, how about installing a smart thermostat?
Installing a smart thermostat in your organization's building is simple and one of the most effective ways to reduce cost and energy.
Offices that switched to smart thermostats saw efficient energy usage, thus lowering their company's carbon footprints.
2. Data Exchange And Perception
Almost every business needs data collection and transmission assistance to work with, and the adoption of IoT has revolutionized data processing completely.
You may wonder how this will help businesses? By allowing greater access to user data, IoT apps are smart enough to track the patterns in which a user connects with the device.
With this self-learning from usage patterns, these IoT apps get more intelligent, offering a better user experience. Simultaneously, IoT products help organizations decrypt that data for business growth.
You can use that data to study consumer requirements, plan your release cycles, work on the scope of improvements, develop new inventions, and plan better ad campaigns for marketing.
For instance, wearable devices such as Fitbits or the smartwatches that we wear can communicate data through IoT-based sensors and offer accurate information about health and fitness goals.
3. Enhanced User Experience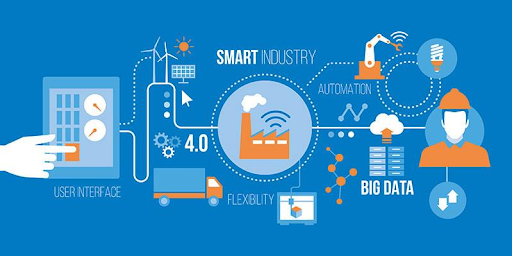 Since IoT devices make better use of data and analytics, the company provides enhanced user experiences. This is one of the top ways how IoT is helping businesses.
Better insights allow businesses to provide a more personalized experience to every customer.
As business owners, we will also agree that consumer demands have evolved over the years. Shoppers now expect to experience a convenient online purchase without having to visit the physical store.
You can incorporate IoT in your online store to facilitate a better and enhanced user experience.
4. Effective Marketing Strategies
Since IoT helps businesses in ingesting, processing, visualizing, and responding to large volumes of data, organizations can ultimately come up with innovative strategies to meet customer needs.
By investing in internet-connected devices, businesses get a 360-degree view of their customer's preferences. This way, they create revenue-generating campaigns and focus better on their target audience.
In addition to this, the Internet of Things accelerates the segmentation of the customer base. This helps in generating personalized offers, thus resulting in an increased consumer satisfaction rate.
For example, Big Ass Fans have come up with innovative smart fans with light and temperature sensors. These fans outstand other ceiling fans in the market by adapting to the speed based on the user's comfort preference.
5. Improved Business Security
IoT technology is being highly used to boost the security of commercial buildings in multiple ways. For instance, wireless IoT-based CCTV systems can be installed anywhere on your company premises. This will provide a 24*7 live feed directly to your smart viewing device.
Development stats show that security cameras are up to 85% effective against criminals.
Another smart way to make your company office more secure is wireless alarms. It is affordable and can boost your business' security up to 7 times.
An additional benefit of installing the above-mentioned wireless smart security devices is that it has helped many businesses in lowering the cost of their liability insurances.
It is a good practice for all businesses to install smart security devices and monitor their business premises.
6. Drive Insights In Real-time
Real-time data collected from processes, and intelligent devices, through IoT-based sensors revolutionizes how companies do business. Ever since the possibility of real-time insights being made possible, the game has changed.
We can already witness innovation in core sectors, especially in the retail industry.
By receiving real-time data of buyers, retailers can manage the inventory or release product batches on the shelves accordingly. This will result in increased profits with efficient sales and top-notch inventory management.
The Internet of Things plays a significant role in interconnecting devices. These devices include smart cameras and other systems to work collaboratively and provide real-time data.
Working in this method, any organization can make intelligent decisions, ultimately acquiring business model innovations that help achieve further business goals.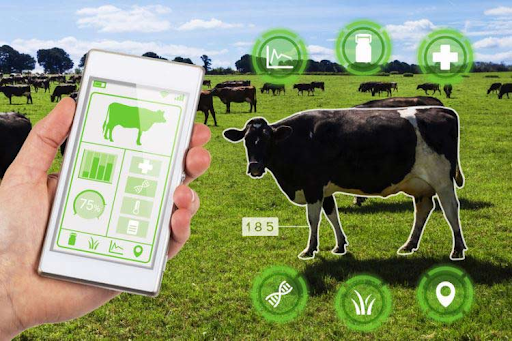 If we take the example of real-time data-driven business, livestock monitoring deals with animal husbandry. With their IoT-based intelligent mobile applications, farmers can collect data on the welfare of their livestock. Knowing about an animal's health in time can help remove and prevent the spread of disease, which may result in a large number of sick cattle.
7. Enhanced Productivity And Faster Deliveries
Above all, the biggest problem for businesses is that clients always demand fast deliveries. Nowadays, most logistics service providers and vendors have started applying IoT technology solutions to meet the quicker delivery crisis and reach the ultimate goal of customer satisfaction.
The trouble doesn't end here in processing, just with great speed. Businesses also need high-level efficiency and better productivity to be able to deliver faster.
Are you wondering how you can do that?
Well, with improved information and deep insights about markets and consumer demands, you can quickly increase the productivity of your business and meet the demand.
Also, with features like real-time feedback on operational efficiency, IoT helps in increasing the efficiency of businesses.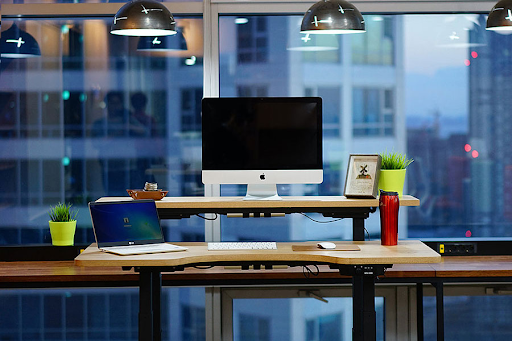 These innovations will help companies run at a lower cost and also help in consequently expanding the landscape intensively. This is because IoT insertion is inexpensive, and manufacturing becomes 10 times more feasible.
That's All, Folks!
From eCommerce to agriculture, IoT has touched every industry. The growth of every significant business is now being supported by the Internet of Things and its innovations.
If you are also willing to invest in an IoT solution for your business, here's what you can do. The most brilliant move would be to get in touch with the top IoT app development company in India.
You won't deny, only an expert can come up with an expert solution. If you have any other queries or suggestions, feel free to comment below.
Till then, that's all, folks!