A physical retail store measures the footfall it receives during a day is a good measure of its popularity. For an eCommerce store, it is the website traffic that tells how popular it is. For both the stores, it is the sales revenue that ultimately confirms whether they are faring well or not.
That makes website conversions a matter of survival for eCommerce stores. Of course, there are several technical ways to make a website convert more. But, if you take a look from a 30,000 feet height, you will quickly realize that customer support is the foundation for more conversions — be it for an eCommerce store or a physical store.
For a very long time, customer support has been more of a cost center function than an accelerator of growth. There has been a paradigm shift in recent years that has made support and experience-driven moments crucial for business growth. As an eCommerce store, customer support is a trump card that can turn around the conversion metric for good.
The tactics discussed below can help with that.
Don't make customers wait
Let's face it. Nobody likes waiting. Especially for customers who have spent money on your online store and are facing a problem, the last thing they want to do is to wait for someone to solve a problem.
In fact, there seem to be very few reasons why anyone would wait for anyone. There is a reason why Amazon's same-day delivery and paid faster delivery services are witnessing an uptick. Customers want everything served to them as fast as possible.
That makes us ask — what constitutes a fast response? This is actually a subjective matter. A faster response time for B2B may be delayed response for a B2C business.
However, the ground rule in the digital space, anything instant is considered fast and anything that takes time, say even an hour of waiting for a response, is considered to be a painful wait.
That said, to spare your customers from the pain of waiting and to serve them with customer support instantly, your eCommerce store needs live chat support software. It ensures that your customers are able to find basic information in the form of canned responses quickly without having to wait.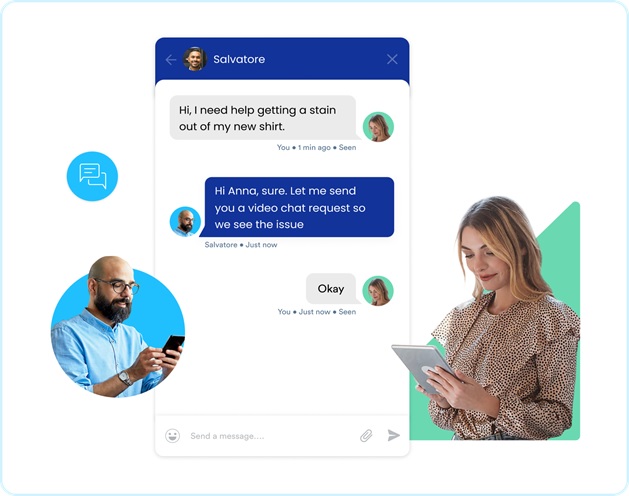 But, how does this help improve conversions? Think of a website as the gateway to a long-term customer association. It is the go-to repository of information for most customers who want the information from the most credible and authentic source. Enabling such a source with live chat software heightens the interaction with customers and nudges them towards completing a purchase.
Offer self-service as a default option
Consider a live chat software to be the first layer of customer support. It can address a large volume of repetitive customer questions — Frequently Asked Questions as they are often referred to as. However, there could be instances when the customers want detailed step-by-step instruction that helps them do something on their own.
For example, how to set up an admin console, how to manage access controls of new users, and so on. A knowledge base — a.k.a, support articles or help documentation can help customers find this information on their own. It is the most basic and effective form of self-service there is. And a live chat software can actually direct customers towards these self-service resources that will enable customers to find their own solutions without having to depend on anyone else or wait for someone to respond to them.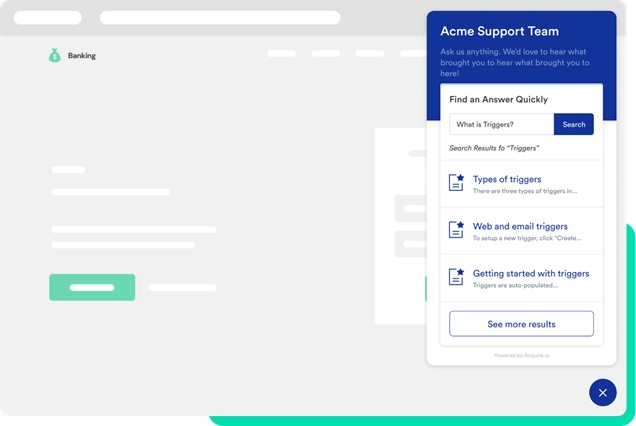 Be available as a person
There is nothing in this world that can replace the warmth of an in-person feeling. In fact, one of the most commonly cited downsides of the ongoing remote work trend is that there are minimal in-person meetings.
Talking to a real human who can relate to one's predicament and show empathy or support for the cause is a need for most customers. Although customers crave instant resolutions and want to do things on their own with self-service, there are also instances when they feel the acute need to talk to a real person.
This typically happens when the situation explains a long-winded situation that a computer program without empathy cannot understand. Personalized customer support can appease the customer and help them find reliable solutions to their twister challenges. It may seem difficult to answer customer questions during runtime, but ready-made support scripts can guide your customer service agents' conversations and operational tasks. In an otherwise unpredictable work environment, these scripts provide much-needed clarity and structure. Customers' interaction with actual people can help develop the relationship with the brand and make them more inclined to trust it for future transactions. It ultimately leads to more conversions.
Be reachable everywhere
Customer support is a 360-degree operation. It takes an entire organization to have a customer-centric culture to deliver first-class customer support. At the same time, the business must also be geared up to deliver customer support through all possible channels.
For example, in the past, customer support meant having a dedicated toll-free number that customers could call to get resolutions. With time, this has been replaced with chatbots, website live chat software, and even social media messenger bots. Millennial customers expect support to be provided in every channel and medium that they frequent. It is no surprise that WhatsApp came in the business avatar so that businesses can communicate with their customers even through real-time messages.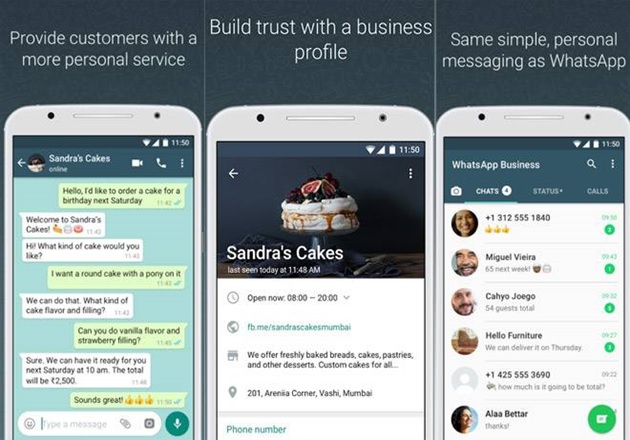 Being reachable everywhere has a positive influence on conversions. It enables customers to find information that they are considering to know before making a purchase decision. It could make a difference between a lost prospect and winning a customer for life.
In a nutshell
Customer support has huge potential to solve bigger organizational issues that revolve around customer retention and churn. It is no longer a cost center but takes the role of a lever that can maximize business growth.
For an eCommerce store, it is also a fulcrum that can maximize conversions on the store. Proactive customer support can make customers feel safe to interact and transact with the business. It cements the belief that in the event of a scenario, help is available and can be easily accessed without any hassle. Such a belief can give a competitive edge that goes beyond the known precincts of quality and price.