Choosing the right tools for your social media marketing can speed up your workflow and drive better results and help you save a lot of money.
This article will look at the 7 social media marketing tools to use in 2021 and beyond.
I've divided them into categories and picked the best solutions for each category. That way, you get the best results while staying budget-friendly.
#1 Social Media Management Tools
Social media management tools allow you to manage multiple social media platforms from just one dashboard.
It will allow you not only to save a lot of time but also make everything more efficient.
For instance, you can schedule your social media posts, reply to customers' questions, and work with your team in real-time.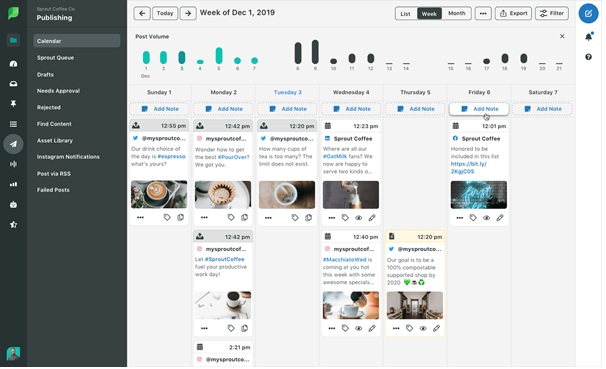 Here are my five best picks for social media management tools.
Buffer
Post Planner
Sprout social
Iconosquare
Sprinklr
All of these tools are applicable to companies with different needs. Some of them target small businesses, while others focus on large corporations. Be sure to learn more about them and find out which solution suits your business the most.
Management tools are great for saving time and automating your social media.
#2 Social Media Listening Tools
Social media listening tools listen to your customers and help you determine how people talk about your brand on social media and around.
This can help you better decide how your customers and others see your brand online.
You can also discover the brand's health, conduct competitive analysis, look at industry insights and further develop your social media strategy.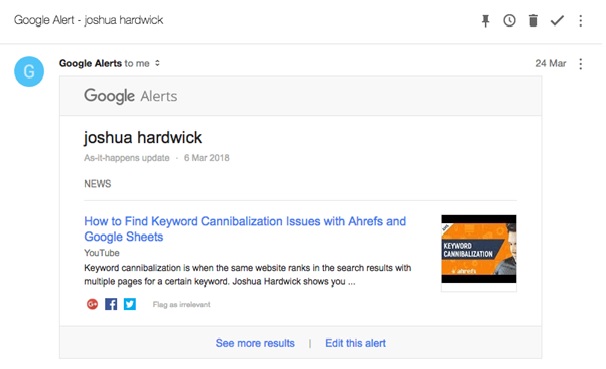 Here are my five best picks for social media listening tools.
Google Alert
Mention
Rival IQ
Keyhole
Meltwater
Each tool on the list suits the needs of different businesses. On the one hand, there are free solutions such as Google Alerts that are lightweight, while on the other, you have enterprise-based solutions like Meltwater.
Do your research and find out what solution suits your business the most.
Social listening is an essential thing to monitor. It can help you big time in beating your competitors and getting ahead with your business.
#3 Social Media Analytics Tools
Social media analytics tools can give you valuable insights into your customers, the effectiveness of your strategy, and so much more.
You can monitor various metrics and get a better picture of your business.
One of those valuable metrics is a bounce rate - the number of people who visited your page and exited without taking any additional action. Therefore, lowering the bounce rate should be your number one priority.
In addition to that, the best analytics tools should be able to measure the engagement too.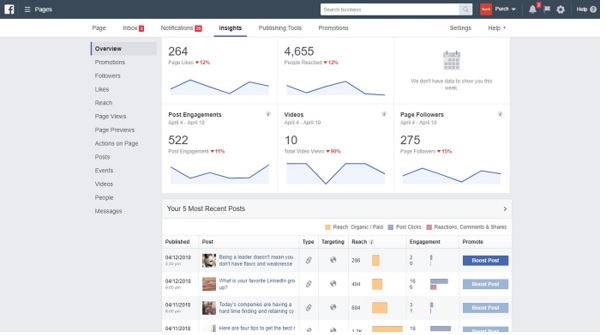 Here are my five best picks for social media analytics tools.
SoTrender
AgoraPulse
Falcon
UnMetric
Brandwatch
Again, none of these are perfect for all types of businesses. You'll need to find out which one suits your business the most and go with it.
If you're looking for the cheapest solutions, go with SoTrender and AgoraPulse.
Either way, be sure to pick your favorite analytics tool and track all important metrics. It will allow you to understand your audience better and attract more customers.
#4 Social Media Engagement Tools
Social media engagement tools are the stepping stone of your business's visibility, efficiency, and responsiveness.
They can help you to better engage with customers and increase your brand's loyalty.
A great solution should feature tons of functionalities, including tagging, managing reviews, and organizing incoming messages.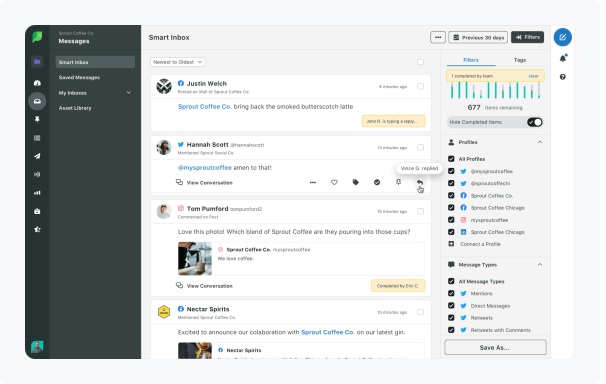 Here are my five best picks for social media engagement tools.
Statusbrew
Hootsuite
Socialbakers
Zoho Social
NapoleonCat
Perfect customer's engagement and build an army of loyal customers. It's one of the best ways to create stable long-term success for your business.
Pick your favorite solution and improve customers' engagement instantly.
Quick tip: In case you're struggling with engagement, try to use video as your go-to type of content on social media. It's consumers' favorite content type and drives tons of sales. Just use the right software to perfect the quality (here are the best solutions.)
#5 Social Media Automation Tools
Social media automation tools allow you to automate repetitive and tedious tasks so you can free up your time for the things that matter.
But don't assume that these tools will make your social media marketing fully automated.
There is no such thing as hands-off experience, and you will still need to put in a lot of effort to perfect your social media game.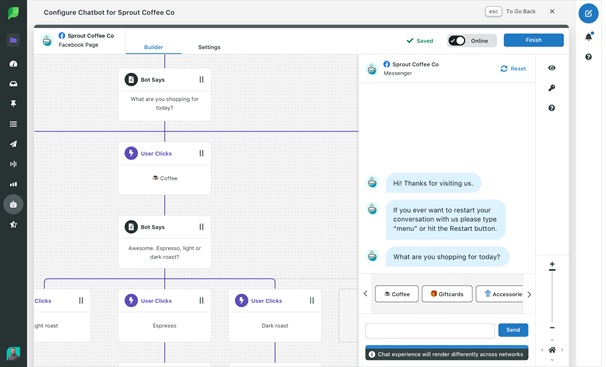 Here are my five best picks for social media automation tools.
SEMrush
Zapier
Tailwind
Agorapulse
Awario
A great example of using automation for your social media marketing can be setting up the chatbot, automating review replies, or automatically flagging messages.
Pick your favorite solution, automate your social media, and save more time.
#6 Social Media Advertising Tools
Each social media platform is different, providing you with various advertising options which enable you to promote your posts to a larger and more targeted audience.
If you look at most businesses, they have a large following but not a very wide reach.
In fact, most businesses with thousands of followers get a very low engagement, and fewer than 10% of their followers see their content.
If you want more people to see your content, you'll need to promote it with advertisements.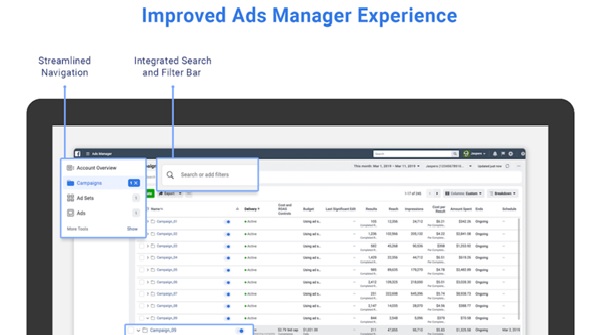 Here are my five best picks for social media advertising tools.
Facebook Ads Manager
Easy Inspire
Quuu Promote
Tweepi
SoGro
Most of these tools aren't as straightforward as the previous ones, though. For example, social media advertising requires tons of knowledge and is very difficult to get right.
That's why I suggest learning more about it with an online course (here are the best courses.)
They will allow you to create a better strategy, understand which metrics to measure, and help you improve your business. Pick the most suitable advertising tool for your platform and promote your content today.
#7 Social Commerce Tools
Social commerce tools allow you to turn your posts into shoppable content your audience can use to make a purchase from your business.
Depending on your tool, you can get many functionalities that transform your social media into an online shop. The most common features of the social commerce tools are social buying, referral tracking, and shopping functionality.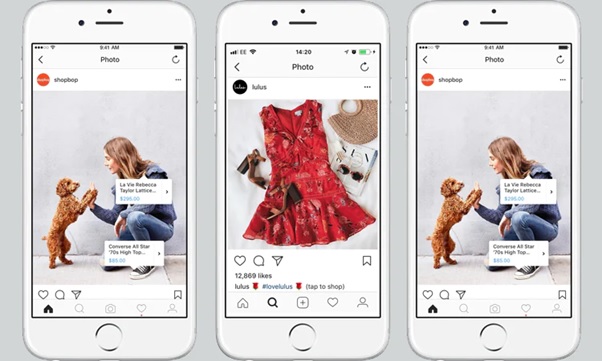 Here are my five best picks for social commerce tools:
Facebook Shop Page
Shoppable Instagram
Jumper
ManyChat
Taggbox Commerce
Social commerce tools are the bottom of the funnel kind of thing. However, if you're looking to really make a lot of sales out of it, you must lead your followers down the customer journey.
If they are only at the top of the sales funnel, you won't earn much.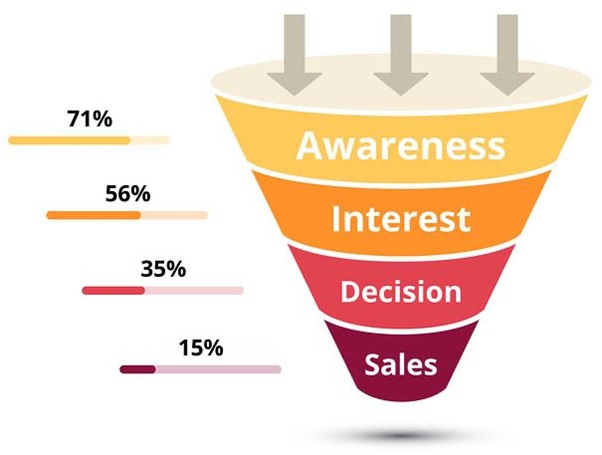 Pick your favorite solution, make buying of your products effortless, and drive more sales.
Conclusion
Social media marketing tools can help you make your social media more successful. If done correctly, you can even transform your social media into a money-making machine and live a life of financial freedom.
In this article, we've talked about the 7 best social media marketing tools of 2021.
Pick your favorite solutions, integrate them with your social media and make your workflow as effective as possible.
It will save you a lot of time and resources while driving the results you desire.