Shopify has become the platform where eCommerce stores thrive. In 2020, the B2B market reached a value of $15 trillion, making it one of the best and most lucrative markets you can enter.
Even though Shopify is the place to turn if you want to set up a B2B eCommerce, you will need to understand the ins and outs before you start seeing success. This includes learning to create the perfect account-based marketing strategy and finding the right tools to streamline tedious work-related tasks.
In addition, Shopify has many apps like the Shopify abandoned cart apps, that easily integrate with the platform and help you improve engagement and boost sales drastically. Besides that, you can also make your business environmentally friendly, but more on that later.
Below, there are four effective strategies that will detail how you can grow your B2B store on Shopify at a rapid pace.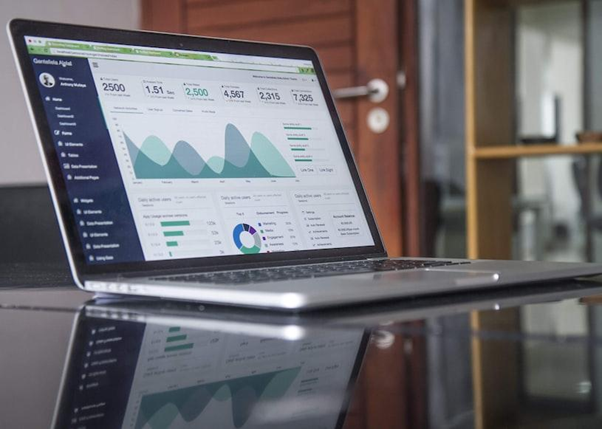 Revamp your entire inventory management system
Keeping track of your inventory at all times is crucial for success. However, it's best not to overstock your business inventory as many problems can transpire.
Your entire business reputation depends on your ability to fulfill orders quickly and deliver an unparalleled customer experience. But this is only possible if you have all business-related data at your fingertips. Luckily, technology's gifts to the business world are immense, and businesses that do not use automation and management solutions are lagging behind.
If you are in the fashion industry, for instance, you are probably acquainted with how hard it is to keep track of each piece of clothing. But, keeping your clients informed on what you have in the closet ready to be shipped is always essential. A comprehensive Shopify inventory management software lets you have a complete overview of your business inventory status and helps you create a better restock strategy.
By using such tools, you can also pinpoint which products get sold as soon as you post the listing. And you will know how to cater to the wants and needs of your clients much more effectively.
Grow your network
Network drives growth and there is no better place to grow your network than on LinkedIn. This social media platform is where all the big names are, sharing their success and looking for services that will only improve their business operations.
Just like B2C businesses can use LinkedIn to target or retarget prospects, B2B ones can use it to engage with other companies and grow together. With the help of LinkedIn for eCommerce, you can establish solid working relationships with other businesses in your target industry and combine both your and their expertise to achieve great milestones.
Use apps
Shopify is one of those platforms that foster the use of community-created software and apps. On this platform, you can find various tools that will help you boost engagement and increase conversion.
For instance, for lead capture, you can always rely on email popups or utilize a Shopify popup specifically designed for your online store. Once you gather enough emails, you can deploy a winning newsletter without the help of tools that will help you generate the best template for your promotions.
Most of the tools on Shopify are free, and you will only see positive benefits if you use them. Furthermore, Shopify integrable apps can also help you remain environmentally conscientious by analyzing how much your import and export generate emissions.
You can make it right by paying the exact number of generated emissions via carbon offset, and those funds will go to a good cause, such as protecting and planting trees.
Optimize your website
Your website needs to do a lot more for your business than just informing your prospects and clients. It must make your business discoverable and relevant in the industry. You can achieve this with the help of an SEO digital marketing agency that firmly understands how using backlinks and keywords can propel your website toward the top of search engine results.
Besides that, you will have to optimize your site for mobile use and ensure it runs like clockwork. To maximize your chances of lead capture, your website must load in under 5 seconds. And, for your SEO efforts not to be in vain, keep popups and other interstitials at a bare minimum. Google punishes websites that use intrusive popup messages and tank their search engine result performance.
Bottom line
Running a B2B business takes a lot of dedication and work. Above, we listed only a handful of options you can use to boost your B2B growth. While it will take some time before you see drastic traction, you can expect it if you execute your strategy correctly.
For B2B businesses, it's of the utmost importance to be well organized and provide customers with the right data regarding product and inventory updates. In addition, you should also look into LinkedIn, set up a network with other businesses in your niche, and work together to reach significant milestones. That being said, we wish you all the best in your business journey.