YouTube is the second most popular search engine after Google.
In 2019 alone, around 250 million hours of YouTube videos were watched by over 2 billion monthly users. The statistics shows that people love spending time on YouTube.
An average YouTuber earns somewhere between $3 to $5 for every 1000 video views. Hence, YouTube is growing in popularity as a money making platform.
However, due to growing competition, it is not easy to make your videos rank on YouTube. Without rankings, you can't start acquiring tons of video views or add lots of subscribers to your channel.
This is where YouTube SEO is so useful. It helps to rank your videos higher on the YouTube search results for your target keywords. Ranking higher on relevant keywords attracts potential subscribers and elevates your video views.
In this article, I will discuss the best YouTube SEO tips to get better reach and improved performance for your videos. Apply these tricks along with strategies to boost your social media following.
Let's begin!
Tip #1- Improve Your Overall Viewer Experience By Adding Closed Captions and Subtitles
Adding closed captions and subtitles maximizes the reach of your videos. People who are hard of hearing or people who don't know your language can also view and understand your videos.

Here is an old video of Matt Cutts with subtitles.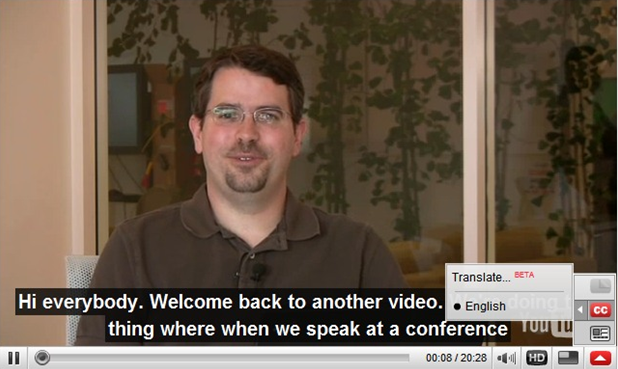 Subtitles are also a great way to enhance visual learning.

When people read and view the content at the same time, the human brain can understand the concepts better.

With better understanding, people start to enjoy the lessons or tips shared by your videos.

Hence, they take a keen interest in watching and this leads to more video views and subscriptions.

However, adding subtitles to videos is time-taking. Thankfully, there are tools like Amara to make this process easier.

Amara uses a public editing platform where you can invite your friends, family, or even your fans to subtitle videos on your behalf.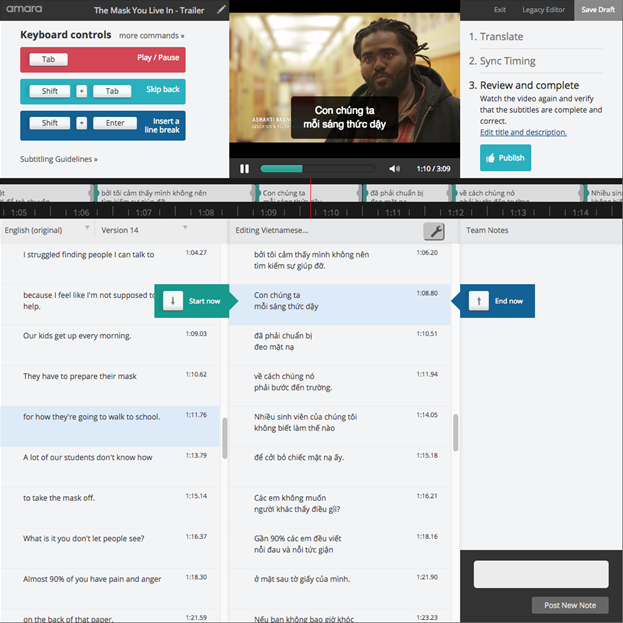 Use the power of tools and start adding subtitles to your videos to increase your subscriber base.
Tip #2 - Make Your Videos Easily Searchable By Writing Relevant And Elaborative Descriptions
Writing descriptions for YouTube videos is an art as well as science. Video description is usually written to give the YouTube search engine an idea about the contents of your video. Viewers can also read the description to find more about your video. A well written description that accommodates relevant and focused keywords helps your videos to rank for targeted keywords. Here are a few things that you should keep in mind while preparing video descriptions:
Take the help of YouTube keyword research tools like VidIQ and TubeBuddy to find a combination of keywords that are relevant for your video. For example, if your video is about "benefits of green tea" then you should start the video description using the keyword "benefits of green tea is more than black tea….". This way YouTube will rank your video higher in the search result for your target phrase "benefits of green tea".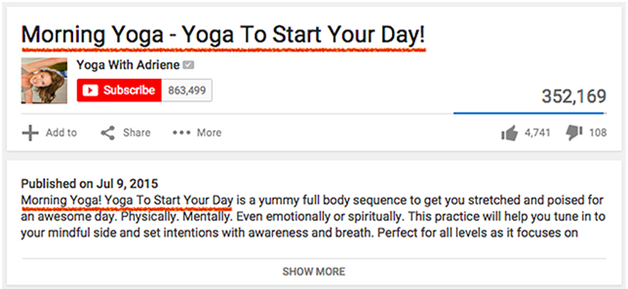 Keep the tone natural and write your description text in a language that is best understood by your viewers.
Add time stamps in the descriptions to let users skip to important sections in your video.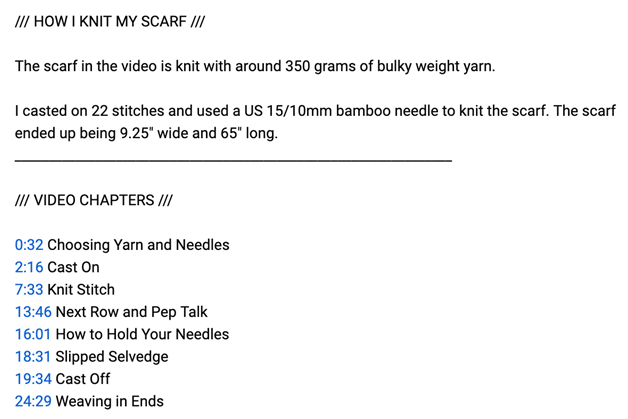 Explain what the video is all about. Add unique descriptions for every video because duplicate descriptions won't help your videos to rank higher in search.
Include your keywords above the 'show more' section. Text above the 'show more' section is shown to the searchers when they are searching for relevant videos. Hence, adding keywords will help to improve the CTR and relevance of your videos.
Prepare a long video description as it gives you a chance to accommodate LSI keywords which play an important role in improving overall rankings.
Tip #3 - Add A Video Transcript to Improve UX and Accessibility
The best and ideal place to showcase your video transcript is in the description section of your videos. A transcript is nothing but just a synopsis of what the viewer can expect from the video. Transcript allows 4,850 characters to accommodate in your description field, which is actually enough to serve the purpose. Including long-tail keywords in your transcript is an intelligent way to grow your Youtube SEO potential. After drafting a compelling transcript copy, you can further repurpose it into various SEO friendly content pieces like Blogs, Whitepapers, Website Copy, Fact Sheets, and Infographics.




Tip #4 - Share And Embed Videos Across Various Platforms
Video content gains more engagement irrespective of the platform. Sharing or embedding videos on other social media platforms like Facebook, Instagram, Twitter, LinkedIn, Mix, Blogger, Medium, Reddit, Pinterest can improve the SEO score of YouTube videos. Besides, it can generate more traffic, resulting in an increase in the number of watching hours of your channel. However, you should make sure to add relevant CTAs when optimizing your videos. Including a CTA in a space that's easily visible will drastically improve the chances of conversions.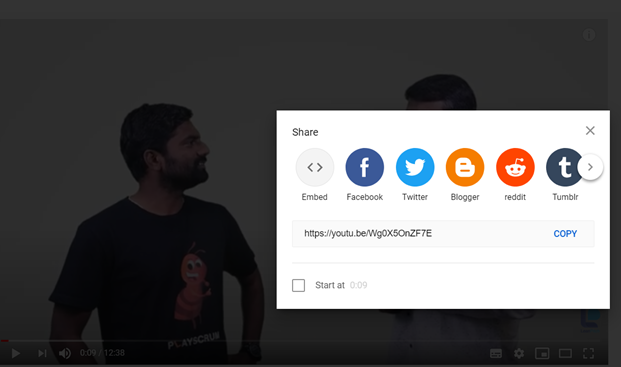 To embed the video, all you need to do is copy the embed code and paste it in your website's backend. Yes, it is that simple.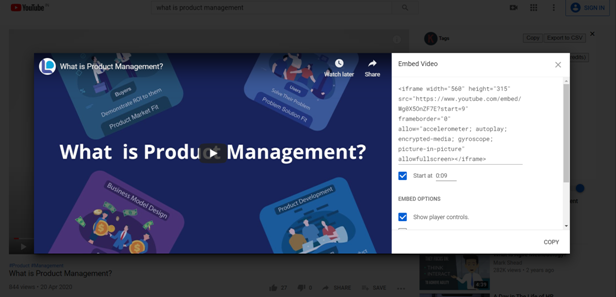 Tip #5 - Use An Attractive Thumbnail to Enhance Your Clickthrough Rates
Thumbnails play a deciding factor amongst audiences to choose whether to click and watch a particular YouTube video or not. YouTube thumbnails should be:
Catchy
Attractive
High-quality
In an aspect ratio of 16:9
However, facial close-ups work well as thumbnails. It is important to note that the video's duration is showcased on the thumbnail's extreme bottom right corner. So you should be selecting a thumbnail that does not have any critical piece of information in the bottom side of the thumbnail.
YouTube offers three different thumbnail suggestions in the forms of automatically generated screenshots from the video. You can select any one of them or even upload an image of your choice, abiding by the aspect ratio.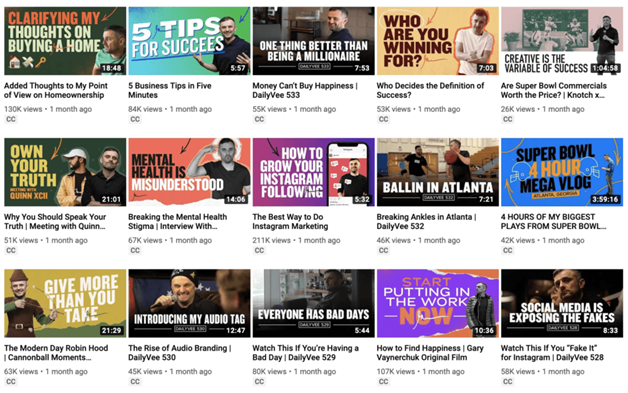 Tip #6- Add Cards To Promote Other Videos On Your Channel
YouTube cards are widely used to promote other videos from your channel or your brand as a whole. However, you can add up to 5 cards on a single video. The cards are primarily of 6 types.
Channel cards that redirect the viewers to other videos of your channel or any other channel.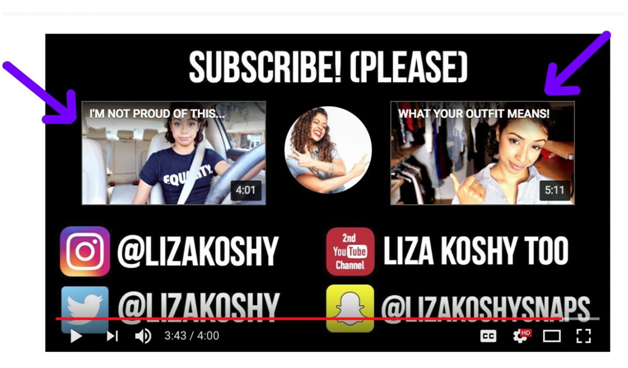 Donation cards that allow viewers to make donations for Non-Profit Making organizations.
Fan funding card through which you ask your viewers to sponsor your content creation.
Link cards through which the viewers get directed to an external platform (other than Youtube).
Poll cards that allow viewers to answer the polls embedded in the videos.
Playlist cards through which the users get redirected to the playlist or other channels of the same type.
The power to optimize these cards stays solely with you.

Conclusion
To promote the performance of your video-based content, it becomes inevitable to deny existence on YouTube. However, only creating quality content is not enough. You have to put in deliberate efforts in optimizing the videos according to the algorithms to rank higher in the YouTube search results.