68% of online experiences start with someone typing a keyword into a search engine. And that means that businesses that want to succeed on the web must make SEO a central part of their efforts.
But while a lot of SEO success comes down to implementing the best practices used by experts today, that's not the only thing that plays a role. While fewer people may consider it, SEO hosting can also play a role in how well your website performs and how much targeted traffic you can expect to receive.
But how is SEO hosting different from regular hosting? And why does it matter? Let's answer these questions below.
What is SEO Hosting?
SEO hosting is a service that hosts your website while also utilizing various search engine optimization (SEO) methods for optimizing your site to rank higher, receive more traffic, and generate more sales.
It is a complicated process, and many novice online entrepreneurs might not be able to set everything up correctly. But when you work with an SEO host who knows how to get your website on the right track, you can take advantage of many simplified processes that help you adopt SEO-friendly practices as you build and expand your website.
At regular hosting services that offer shared nameservers, thousands of websites are hosted on the same IP address. And that can negatively impact SEO because Google might not value such a website as much as one with a unique IP and other unique IPs pointing to it.
The SEO hosting services utilize a method called multiple IP hosting, which means that you have numerous IP addresses pointing to your main site, providing a lot of authority backlinks that help increase your rankings.
SEO Hosting vs. Regular Hosting
SEO hosting offers numerous advantages for those that want to maximize their SEO efforts. Even though a lot of SEO success does come down to how the site itself is structured, hosting can have an impact on how quickly you can increase your rankings and how much you can achieve.
That's especially true when you consider some of the disadvantages that come with using shared nameserver hosting, which is still very popular today.
With shared hosting, you have limited resources for SEO and will be at an immediate disadvantage because your site is hosted on the same IP as thousands of others.
What's more, the speed at which your site can load will also be severely impacted. Because many websites are hosted at once, your site's speed will depend on the traffic at any given moment. If the bandwidth is too busy, your site might even slow down to a crawl.
Meanwhile, when you go with SEO hosting, you get your own dedicated IP address, which means that your site is independent, and you can rely on consistent and fast speeds for your visitors.
SEO hosting also offers the opportunity to host your website on an IP address based on a geographical location. Google has been known to consider geolocation when ranking sites, so if you have an international site with multiple locations, having local IPs can help boost your rankings.
This type of flexibility is probably the main difference between regular hosting and SEO hosting. The only reason why many people choose regular hosting is the low price, but with SEO hosting becoming more affordable, there's no reason to stick with it when you consider how limiting it can be.
Benefits of SEO Hosting
Since SEO hosting is designed to help SEO, it's good to know exactly how it does that. And there are quite a few powerful benefits you can expect when you choose SEO hosting instead of regular hosting.
Let's explore them below.
Dedicated IP for Each Website
As mentioned before, Google can look more favorably on websites that have their own dedicated IP. That is especially useful when you want to create a fast and convenient experience for your users.
With SEO hosting, you have a unique IP for your website and don't have to share it with anyone else. And even though there's still a debate about whether it has a direct impact on SEO, the mere fact that you can ensure faster speeds is enough to make it a worthwhile investment.
No Hosting Footprint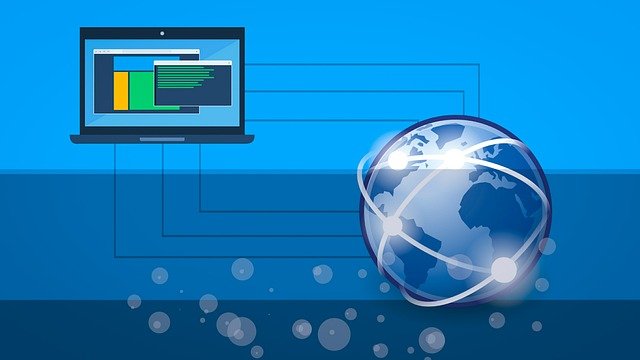 When you're hosting your website and performing SEO activities, you want to minimize the footprint you leave behind as much as possible. For instance, if you're using PBNs to improve SEO, you are always at risk of getting penalized by Google for trying to grow your rankings in ways that it does not condone.

However, using type C IP addresses through SEO hosting ensures that your privacy remains protected. Since each of the domains you use for SEO is unique, they will be viewed as unique by Google as well, providing you with powerful link juice that can help skyrocket your rankings.

Local SEO

If you have a website that you want to rank in a specific location using Local SEO, having SEO hosting can provide you with a local IP address which can make the process much easier.

Google can take into account the IP address location when ranking local sites. Because of that, if you have an international website or want to focus on specific areas, the local domain can provide you with an additional advantage that might get you over the top against some of the competitors in that region.

Final Words

SEO hosting is growing increasingly popular, and that's not surprising. With more website owners recognizing the unique benefits it can offer, these types of services will become even more accessible in the near future.

And while regular hosting that uses shared nameservers is still used by many because of the price, the disadvantages of such an approach will make it harder to justify the choice, especially as it can impact SEO rankings and the website's growth potential.