Search Engine Optimization (SEO) is the process of improving a website's ranking in search engine result pages to increase its visibility.
However, if you do not have a good SEO strategy in place, your website may not rank as high as it should be compared to other websites.
But don't worry. There are several tools available to help with your SEO efforts. From keyword research to rank tracking to website analysis, these tools can help you figure out where your site is standing and how you can improve it.
Some of the following tools are free, some are paid, and some offer both free and paid plans. So, before you invest in any tool, make sure to check out the pricing pages for each tool to determine which is best for your needs and goals.
Why Use an SEO Checker and Website Analyzer Tool?
There are several reasons why using an SEO checker and website analyzer tool may be the best way to improve your online presence.
First, these tools allow you to quickly identify any problems with your site's optimization and determine how to correct them.
Additionally, they provide valuable insights into what aspects of your website perform poorly and which ones need improvement.
Lastly, using these tools and appropriate keywords research, you can improve the visibility of your content on search engines.
In short, SEO checker and website checker tools help you in many ways, such as:
Help you to identify issues with your site's visibility and ranking.
They can help you understand how well your site performs in the search engines and improve it.
You can measure the impact of your marketing campaigns.
Determine which keywords are most effective and bring the most traffic to your website.
You can easily find and fix any technical issue.
Now, let's take a look at the best SEO checker and website analyzer tools you can use to grow your business.
10 Best SEO Checker and Website Analyzer Tools
1. SEMrush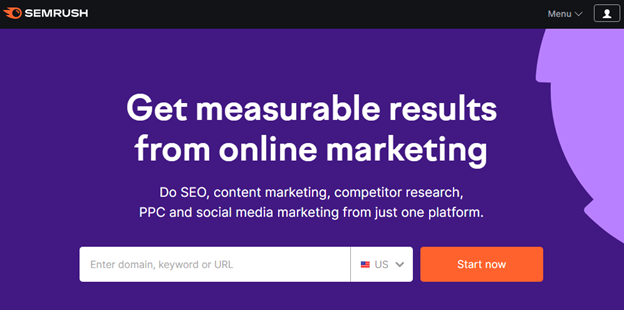 SEMrush is a comprehensive SEO tool suite that helps marketers, bloggers, and SEO professionals get the most out of their marketing efforts.
Their tools and reports are designed to help you understand your competition, identify valuable keywords for your business, and measure the performance of your campaigns.
SEMrush offers a wide range of tools, including an SEO toolkit, giving you access to over 20 tools to help you improve your website's SEO.
Additionally, you can create reports for different SEO areas, such as:
Competitive research
Rank tracking
Link building
On-Page and Technical SEO
This information can help you identify issues requiring immediate action to achieve the most results with the least effort.


SEMrush Pricing:

SEMrush is a premium tool, costing you $119.95 - $449.95 per month. However, subscribing to any premium plans will give a 16.7% discount.
Plus, there's a 14-day free trial that lets you try their features before purchasing.
Here's their pricing breakdown below:
Pro Plan - $119.95/ mo
Guru Plan - $229.95/ mo
Business Plan - $449.95/ mo
Custom Plan - Ask for Quote
2. Serpstat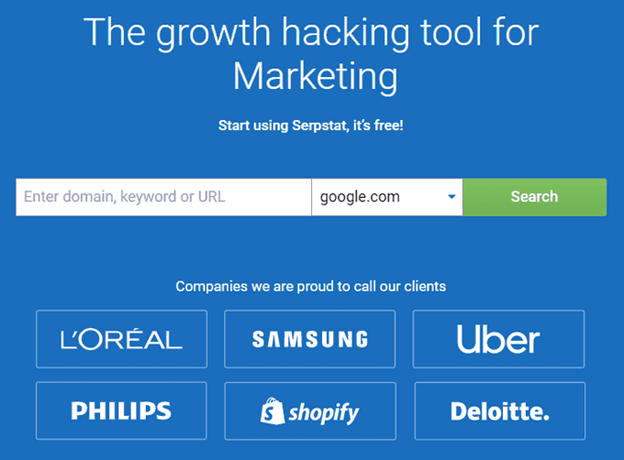 Serpstat is the perfect tool for anyone who wants to improve their website's visibility and ranking.
With Serpstat, you can track your website's SEO progress, analyze trends and changes, set up regular optimization reports, see which keywords are driving traffic to your website, and more.
They offer over 30 tools for SEO and PPC professionals, content marketing specialists, and small to big agencies. Some of the notable features of Serpstat are:
Competitor analysis
Keyword analysis
Keyword rank tracking
One page audit
Text analytics
Backlink checker
And more.
Additionally, you can use their advanced and powerful SEO audit tool to scan your whole website for technical SEO issues affecting your site's visibility and performance.
Their audit results are displayed in priority order, including issues and detailed recommendations for their elimination.
You can also schedule the audit process by a specific time, and Serpstat will automatically crawl your website.
Serpstat Pricing: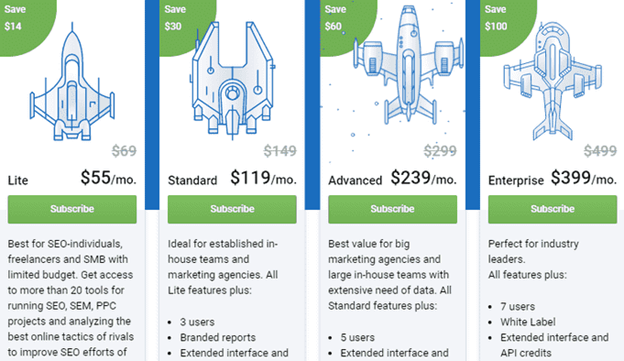 Serpstat is a freemium tool. The free version of Serpstat is minimal, but upgrading to any of their premium plans will give you many advanced tools and features.
They have four different plans. Here are they:
Lite plan - $69 per month
Standard plan - $149 per month
Advanced plan - $299 per month
Enterprise plan - $499 per month
3. SE Ranking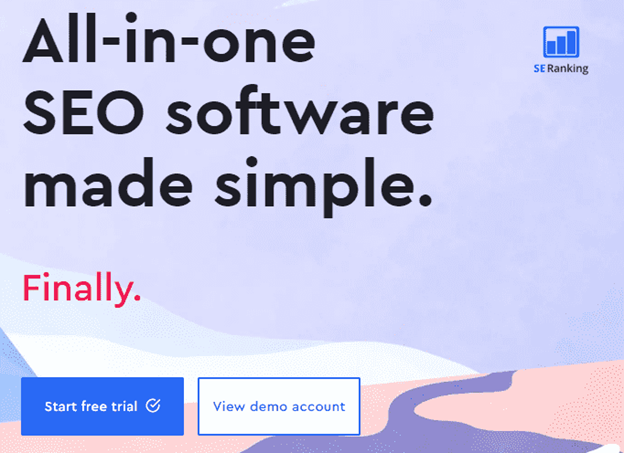 SE Ranking is a powerful SEO tool for business owners and SEO specialists with 360 analysis of your website.

It helps you track your keyword ranking, monitor competitors' performance, detect technical errors and on-page issues on your targeted web pages.

With SE Ranking, you get a complete package of all modern SEO tools, including rank tracker, website audit, backlink checker, On-Page audit, keyword research, and many more.

Their site audit tool analyzes your website against 120+ parameters to show you an overview of your website's SEO health.

It also detects issues such as broken links, duplicate content, 404 error pages, webpage speed, etc., and helps you to fix problem areas.

SE Ranking Pricing:

SE Ranking is a premium SEO tool. Their basic plan starts at $24.8 per month, giving you access to all of their premium tools. Plus, there's a 14-day free trial.
4. Google Search Console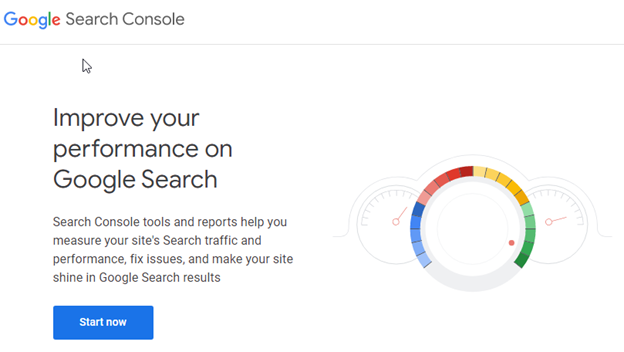 Google Search Console, previously known as Google Webmaster Tools, allows website owners to monitor their organic search performance.

You can use this tool to find out which queries are bringing visitors to your site, which URLs are performing best and worst, how many backlinks you've earned from other sites, how quickly (or slowly) your web pages load, if any errors have occurred when crawling your site, etc.

One of their most valuable features is Performance, showing you many crucial metrics of your site performance. For example, you can see how your search traffic changes over time, total impressions and clicks from search queries, the average position of your keywords, etc. Additionally, you can filter your data by setting it to a particular date range, country, device, query, and page.

Lastly, Google Search Console shows if your site receives any manual penalty or security issues.

Pricing:
Google Search Console is free to use.


5. Mangools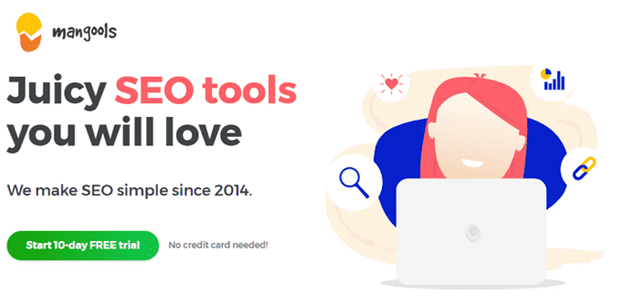 Mangools is an all-in-one SEO platform offering five simple but powerful SEO tools for an effective SEO workflow. It's a paid tool but offers a 14-day free trial for users to test out its features before deciding.

The first tool they have is the KWFinder tool. It covers traditional and competitor keyword research to help you find long-tail keywords with low SEO difficulty.

With their backlink analysis tool, you will be able to monitor incoming links to your website to make sure you only have high-quality links pointing to your site.

They also have a keyword rank tracking tool that allows you to track the ranking positions for your target keywords across all major search engines and devices worldwide.

You can also see how rankings change over time, get a detailed analysis for each keyword or domain, compare multiple websites, and much more.

Lastly, they have a SiteProfiler tool for analyzing your website with essential SEO metrics and insights. Furthermore, it gives an overall SEO view of your website, including domain authority, page authority, citation flow, trust flow, Alexa rank, etc.


Mangools Pricing: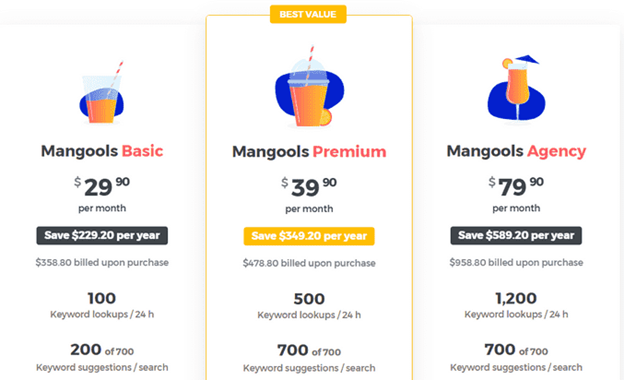 Mangools is a premium tool that starts at $49 per month. However, the price goes down to $29 if you pay yearly. You can also try their 10-day free trial to test out.
6. WooRank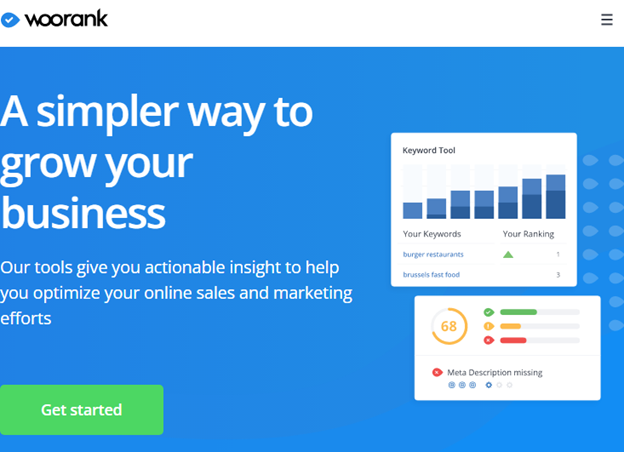 WooRank is a powerful website analysis tool that allows you to identify any issues with your website and fix them quickly.

It provides a detailed overview of your site's performance, allowing you to see how well your site performs in the search engines.

WooRank also offers an extensive list of SEO tools, including keyword tracking, competitor research, site audit, and more.

You can also use this tool to find out the top-performing pages on your site and those receiving none at all. This will help you determine what changes need to be made to improve your overall ranking.

Plus, there's a free Chrome browser extension that lets you check any website's SEO health and score instantly.

WooRank Pricing: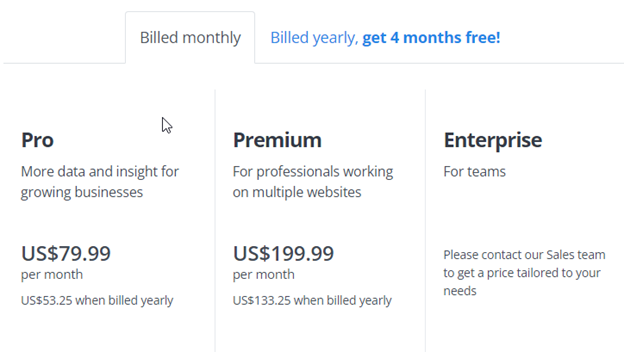 WooRank has three different paid plans. Each plan includes a 14-day free trial. Here are they:
Pro plan: $79.99 per month
Premium plan: $199.99 per month
Enterprise plan: get a quote
7. Site Checker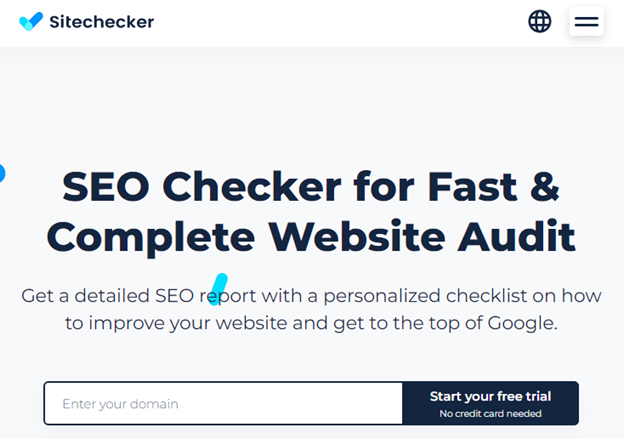 Sitechecker is an all-in-one website audit and monitoring tool that checks your website's SEO, security, and performance issues and gives you actionable insights on how to fix them.

Their tool analyzes different aspects of your website and provides you with a comprehensive list of the errors found in your site's code, usability, functionality, pages speed, visual integrity, etc.

You can also use the tool to track backlinks you have built or found, track organic keywords, audit your site, and more.

In addition, SiteChecker also provides some handy information about your site's technical performance, such as server load and uptime, as well as general statistics about how people are using it.

Pricing: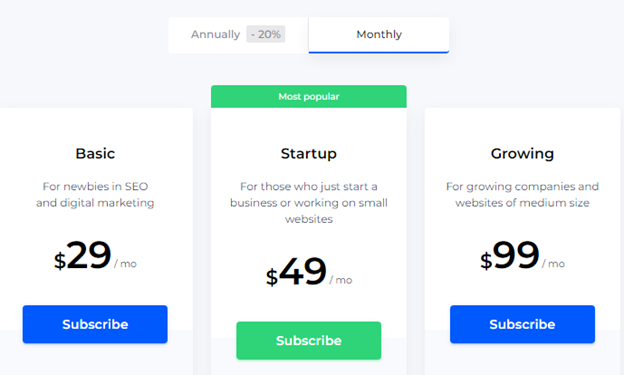 Site Checker offers three different paid plans, and their entry-level plan starts at $29 per month. Each plan includes local rank tracking, 24/7 site monitoring, email alerts, traffic checker, etc.
8. Google Analytics
Google Analytics is another website analyzer tool offered by Google. It allows you to track how many people visit your site and what types of visits they make. Whether it's organic, paid search, video ads, or referrals.

Additionally, you can track how long each visitor stays on your site and what type of search terms they use. This information is valuable for understanding your site's performance, which can be used to improve your marketing strategy or adjust your content.


Pricing:
Google Analytics is free to use.
9. Screaming Frog
ScreamingFrog Spider is a powerful and flexible site crawler tool that allows you to crawl any website's URL and fetch critical elements to analyze technical SEO.

The tool crawls sites similar to a search engine and checks for broken links, directs and server errors, page titles & descriptions, HTTP response codes, and more. This enables you to spot issues on your websites so that you can fix them instantly.

In addition, you can view, analyze, and sort the crawl data as it is gathered and updated continuously.

Pricing:
Screaming Frog is a freemium SEO crawling software. You can download the software for free. But purchasing their premium plan will give access to many advanced tools.

Their paid license costs $199.92 per year. But, unfortunately, they don't offer a monthly plan.
10. SEOptimer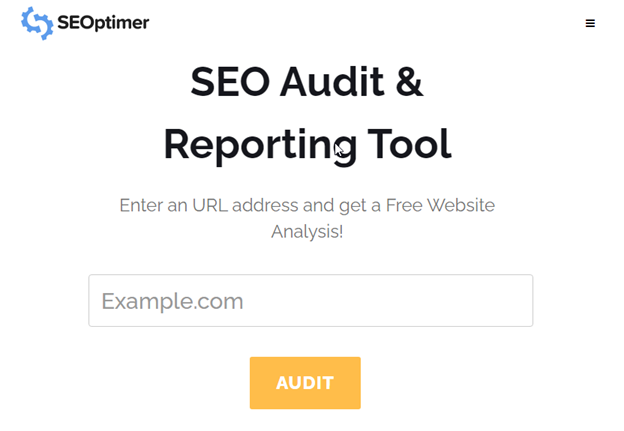 SEOptimer is a free website analyzer Tool that provides analysis across 100 website data points and offers clear, actionable recommendations to help you improve your website's presence and rank better in search engine results.

The tool is ideal for bloggers, SEO marketers, and digital agencies who want to improve their sites or clients.

With the free SEO audit tool, you can identify errors on your website that affect your search engine rankings and get an actionable report in seconds.

They also help you optimize your site for speed, fix crawl errors, generate an XML sitemap, improve internal linking, and more.



SEOptimer pricing: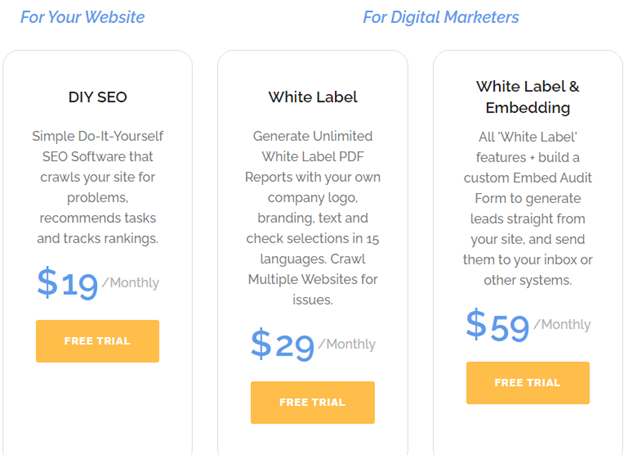 SEOptimer is a paid tool, and they offer three different plans.
DIY SEO plan: $19 per month
White Level plan: $29 per month
White Label & Embedding plan: $59 per month
Conclusion

To ensure that your website is optimized for search engines, use various online tools to check for SEO issues, such as links or broken pages, site speed, content, and site appearance.

We hope this article has been valuable to you and that it has provided you with insight into some of the best SEO checker and website analyzer tools available.

With these tools, you will be able to debug various issues with your site, optimize your content for search engines, and effectively monitor how well your efforts increase search rankings.

What SEO checker and website analyzer tools you are using? Do let us know!