We cannot risk or compromise with some things in our lives - such as healthcare, security, family, etc. These are the things that we value the most, but why? That is because our lives and well-being depend on them. Just like that, our cyber wellbeing depends upon staying safe online. An EV SSL certificate ensures that we are under no cyber threats, and our communication is not intercepted by any unauthorized party online. Sometimes, businesses compromise with these threats by buying a free SSL certificate. But free things usually come at a higher cost; here the price of their security. Obtaining a free SSL certificate would be equivalent to fighting a machine gun with a spoon. A free SSL certificate will not provide the required level of identity verification on the website. However, if you are serious about ensuring zero frauds on your site, read on to see why a free, in most cases, is an invitation for trouble.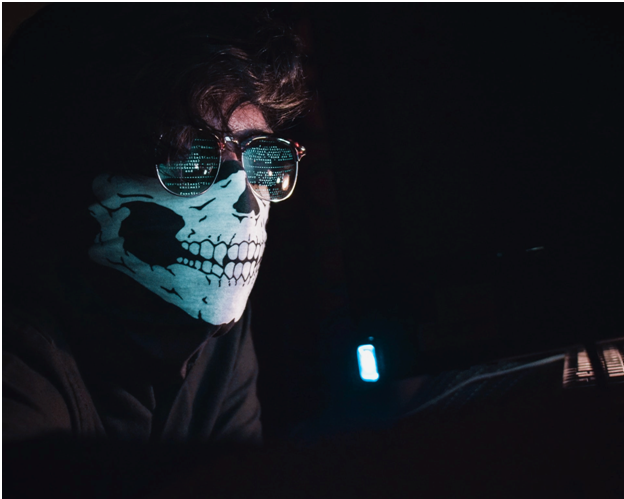 Major Threats Online
When surfing online on any random website, we are under constant threats like phishing, spoofing, sniffing, etc. Cybercriminals are always looking for potential vulnerabilities that can be exploited.
A third-party (cybercriminal) might be listening to your conversation posing a threat of stolen credentials, such as bank account details, login details, etc. and identity theft.


A fraud business website may masquerade as a legitimate one.


Sniffers may intercept the network and modify the information exchanged before it reaches the intended destination.
Only a website whose URL starts with an 'https' is trustworthy enough against most of these threats as it has an EV SSL certificate of security.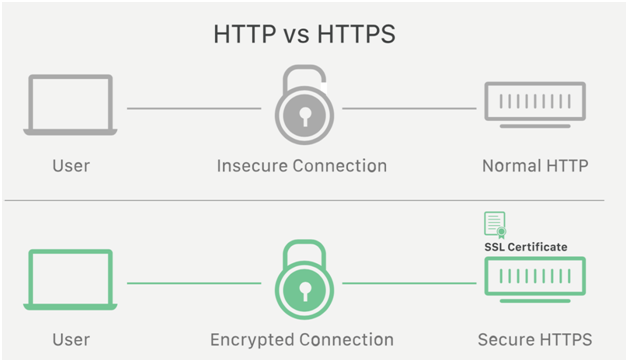 Types of SSL certificates
There are three major types of digital SSL certificates that you can choose
1. Domain Validated or DV certificate:
The data is encrypted, so there is no data loss or modification. However, identity verification is not done, which implies, the organization's legitimacy will not be guaranteed. The website can still be a fraud and have an 'https' in its URL. This type of certificate is never recommended to anyone.
2. Organization Validated or OV certificate:
DigiCert OV SSL certificates provide a strict validation process that ensures that the website is trustworthy by going through essential checks. Once the physical address, telephone number, and the domain name is verified, only then the certificate is issued.
3. Extended Validation or EV certificate:
Among all the three DigiCert SSL certificates, the EV SSL certificate is the best as it involves phone calls to check the organization's legitimacy and applicants' authority to apply for the certificate. We also perform physical location and operational existence checks to erase any trust issues.
Why go for DigiCert SSL Certificate?
In recent times, securities have become extra tight, but that's because cybercrime is increasing day by day. We cannot afford to be careless while we commit our transactions. People tend to think a lot before they spend money online, and only a reputable website gains their trust. When you apply for an EV SSL certificate, your brand name becomes a certificate in itself. DigiCert SSL Certificate can help you get that stature. The reasons for considering us are:
We have award-winning customer support that will be at your service 24*7 and guide you through all the processes.


A DigiCert EV certificate is compatible with all major browsers and comes with a warranty of US $1.75 million.


This certificate provides the highest authentication with brand protection. And acquiring it will improve your search engine ranking.


EV Starts at just $ 239.20 per year (for a 2-year extended plan). And as a responsible organization, we will inform you a month before your certificate expires.


DigiCert is a global brand that has offices in all leading nations on every continent. Several huge firms take our services for the exemplary work we have done in the market.
Why a Free SSL is a Fraud?
A free SSL Certificate is issued in less than a minute, whereas an authentic SSL Certificate takes time because it requires identity validation. It is not a guarantee that a free SSL Certificate holder will go to an https connection after installation. A legitimate business has nothing to hide because that's how you gain trust and become an authentic brand.
Most of the free SSL certificates are self-signed. That is, the issuer signs them; no certificate authority is included. For a customer, trusting such sites becomes a risk they want to avoid.


Limited Period Certificate
Usually, they are issued for up to three months maximum. In a year, you will have to apply for a certificate several times. Paid SSL certificates, on the other hand, are renewed yearly.


There is no technical support or customer support. We bet you guessed that one was coming. You will have to surf through various articles online that may or may not help you.


Free SSL certificate comes with no warranty, so while your ephemeral certificate validity lasts, if anything goes wrong at CA's end, there is no one to help you.
To conclude, the EV SSL certificate is the best because of its top-level validation process that ensures the utmost security. Everything good comes at a price; there is no such thing as free in this world. We learned why a free SSL certificate is not the right choice for any website. It may sound appealing, but it only provides a basic level of encryption. Cybersecurity is not limited to encryption; there is much more to it. It is an excellent practice to have your SSL certificates issued from a valid third party. DigiCert is a trusted CA for SSL certificates devoted to customer care that will never compromise your security.