In this era of innovation and digitalization, a mobile CRM is a new trend. As more customers shift to using mobile devices that can be accessed 24/47, there's a growing pressure on businesses to be available all the time. However, getting a mobile CRM right now may give you a competitive edge and help you stay up to date on your customers' demands.
What is a Mobile CRM & How Does it Benefit Your Business?
A CRM is an online database that is widely used by businesses to manage potential leads, potential customers, marketing campaigns, customer queries, and other customer service activities to help make data-driven decisions. There are different CRMs for different businesses. For example, there are CRM for real estate and CRM for construction businesses.
With all valuable data being stored in your office, you can't access and get back to your customers at the right time, which may result in the loss of a potential lead that could be turned into a customer. And a mobile app will help close the inaccessibility gap. Therefore, a mobile CRM is becoming essential for businesses.
So, in this article, we'll be discussing the 8 Features You Need in a Mobile App CRM:
1. Real-Time Customer Support
Mobile CRMs that include live chat and other customer support features help you reach out to customers instantly instead of leaving potential leads and their queries that should be urgently attended to for later. This feature will allow sales representatives to attend to customer's queries, inquiries, and complaints at any time of the day.
Moreover, with customer information stored in the software, the customer service team can also keep up well with existing customers by knowing their purchasing patterns and history with your company.
All in all, real-time customer support such as live chat help maintain customer's trust in your business and also increases their loyalty. Moreover, timely responding to potential leads can help them turn into customers fast as they know they can trust your customer support team to always be available.
2. Acquisition Tracking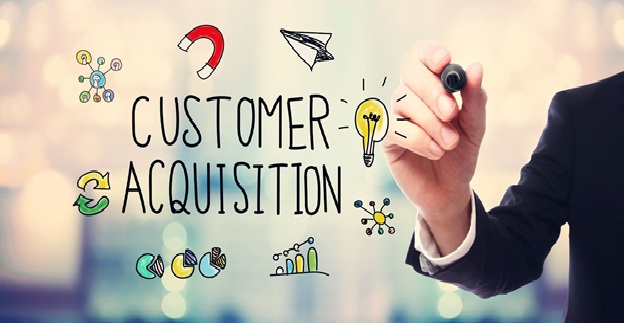 Customer acquisition, or, simply, acquisition tracking, is the process of bringing new customers to your business. It includes a customer's entire journey from the moment they become a lead to the moment they become a paying customer. Acquisition tracking also enables you to measure the ROI of marketing campaigns and user segments by lifetime values (LTV).
Several metrics help measure acquisition tracking:
Conversation rate: Also known as lead conversion rate, it is known as the percentage of potential customers who take a particular desired action.
Rate of a visit to a particular product page: This can be used to track interactions with potential customers, especially in the early stage of the buying process.
3. Easy Customer Segmentation
Customer segmentation is a strategy usually used in digital marketing. It includes dividing your customer base into groups that share similar preferences or characteristics. It is an important feature of any CRM.
Customer segmentation can prove to be a gamechanger for any marketing campaign. It enables businesses to make the marketing experience personalized for customers, which further increases customer satisfaction. For example, customers can be segmented by behaviors and locations, and you can then send out text messages or emails to market your product or service accordingly. Moreover, having a feature that allows you to segment your audience in a mobile CRM will help create a more personalized app experience and will also help increase app messaging that can increase customers engagement.
4. Push, in-app messaging, and Emails
Push, in-app messaging, and email marketing are integral features of any CRM. And you will need them sooner or later when the need to engage with your customers regularly arises. Tactics like push and in-app messaging help keep your customers in the loop about any new services or discounts your business may be offering. Moreover, they can also help bring back customers to the app who haven't visited your application in a while.
In-app marketing will also help engage and interact with customers who are already active on the app.
Email marketing is another essential marketing loop. This will ensure you're reaching out to customers on all customer channels. Therefore, make sure your mobile CRM includes all these important features to help you master the art of customer service.
5. Share & Organize Information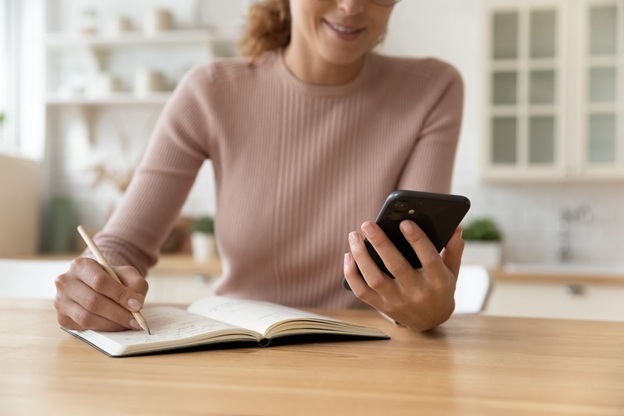 When important data is stored on the CRM and can be accessed anytime, it saves everyone in your team precious time and assures they don't miss out on important information. Moreover, instead of using several channels for communicating information, you and your team can simply use CRM to store and share data.

Therefore, make sure your mobile CRM has a feature where you can store and share information easily. When important documentation can easily be stored, highlighted, and shared among employees on the app, it serves as a corkboard and takes the burden off the superiors as whenever they're unavailable, other employees can easily access useful information like FAQs and other data.

6. Accessible Dashboard

As discussed above, storage of valuable information and documentation is an important feature of any CRM. An accessible dashboard in a CRM will help your team stay up to date with real-time sales progress, leads pipeline, and customer service activity. Moreover, any alerts or reminders should be able to be highlighted so you can stay on top of important tasks. Therefore, a dashboard is essential in a mobile CRM for your team's best performance.

7. On-demand Reports and Analytics

Mobile CRMs usually include features where they can produce reports and analytics almost immediately. This saves your team precious time and effort as instead of spending hours trying to get patterns to make sense, they can see and analyze data through graphical reporting. This also reduces any chances of errors, and whenever your team is stuck in a situation where they need fast answers, they can just have a look at their mobile CRM and be on the go!

We consider this feature essential for saving time and effort on your team's part.

8. Easy use & Accessibility

Any good mobile CRM should be easy to use, edit and update information. Complicated CRM software, especially for mobile devices, can prove to be frustrating for employees and also require extra time in training. Therefore, any mobile CRM should have features that will make it easy to use for your team.

Another feature to look out for is accessibility. Ensure that the mobile CRM can't be easily accessed by third parties as CRMs are usually prone to hacking. Hackers can then leak crucial customer data that may damage customer loyalty and trust. A good mobile CRM should not be easily accessed by third parties and have authentication features.

As mobile CRM becomes the need of time, we hope you find our tips useful and find the right one for you to stay on top of customer service and marketing campaigns!