Instagram is bound to get a boost in user engagement since TikTok; one of its biggest competitors has been losing market shares because of certain security issues. Therefore, all forecasts about Instagram making way for TikTok and some other apps have been proved to be false claims. There is perhaps no match for Instagram hence; businesses simply cannot undermine the pivotal role played by Instagram in boosting consumer engagement.
As per Entrepreneur.com, Instagram is hugely attractive to marketers who are hoping to connect better with their target audiences. However, experts know that whoever has devoted some time to managing his Instagram for Business account would pretty well realize the fact that engagements do not happen automatically on their own. You would need to earn a boost in user engagement.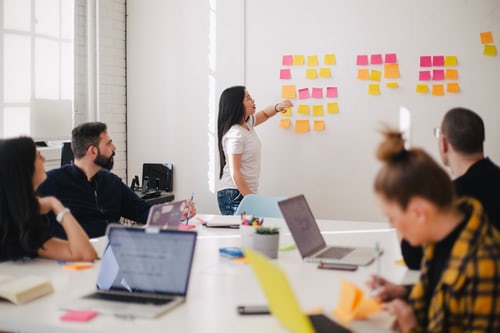 1) Smart Engagement Techniques
Before you keep posting your official content for your Instagram for Business account, you must necessarily devote some time to study other people. You must consider engaging with specific business accounts that are very much within your niche. Are they utilizing videos for studying other people? What are they posting? This should be a great opportunity to learn. You must never forget the fact that you have the freedom to post what precisely is your unique business personality. You must stay way ahead of the competition. Let us explore a number of effective engagement techniques.
Engage with the Content of Others Immediately Before or Just After You Share Post: Most Instagram accounts would be reciprocating on this highly-popular social media platform. It is a great idea to engage with them and provide a morale booster just before you post your unique content on your Instagram. You may again interact with them immediately after you share your post. When you comment or like someone's content, they are sure to reciprocate, and this way you are successfully motivating them to like or comment on your post. Moreover, in this context, you must remember to get in touch with a reputed digital marketing agency if you are looking for a definite boost in your real Instagram likes.


Utilize Relevant & Long-Tail Hashtags: Relevant and long-tail hashtags could go a long way in making your brand or business surely discoverable to your precise target audience.


Focus on Posting Pictures of Real People: Your focus must be less on objects and more on pictures of real people irrespective of what you are trying to sell whether accessories, food, or clothes, etc. Just you need to ensure that your account would appear far more realistic with the incorporation of intriguing pictures of real people.


Respond Quickly to Comments: The faster you respond to comments on your Instagram posts; you could enjoy faster engagement on your post.


Examine & Evaluate the Right Posting Schedule: You need to consider analyzing your best posting time for every single post on your Instagram account. This sort of analysis would be fetching valuable insights relating to posting on Instagram in the future.


Incorporate Your Posts into Your Instagram Stories: Always remember to incorporate your posts into your Instagram Stories. We understand that usually, people would be engaging with Instagram Stories instead of their posts on Instagram feed.




Perfect Customer Acquisition
The fundamental goal of your Instagram for Business is to attract and grab more relevant followers. The chief objective of your Instagram for Business account should necessarily be for attracting not just any followers but obtaining the most relevant ones to your business. There could be numerous Instagram accounts with millions of followers; however, their engagement proportion is bound to be quite low. This is primarily because they have not focused on relevance as an essential factor. Here are some effective tips for attracting relevant followers to boost overall engagement.
Always include a CTA or Call-to-Action: Your ultimate aim is to generate lasting customers who in the long run would purchase your product or service. You must necessarily and strategically place an effective call to action or CTA in your catchy captions such as check out our services, click the URL in bio, buy now, etc.


Consider Adding a Location Tag: Remember to add a precise location or geotag as that helps in broadening your overall reach and engagement.


Post Interesting & Authentic Content: As per https://www.inc.com, you must pay attention to the consistency and quality of content shared by you. As a business on Instagram, you may be trying to discover authentic imagery as you know pretty well that it is time-consuming and expensive to generate original content all the time. However, you must acknowledge and appreciate the fact that there is no dearth of high-quality imagery on this versatile platform. You could use Tack as an effective Instagram tool for providing a facility for various businesses and brands to find amazing pictures and reaching out to seek permission for posting those through a comment. Tack would help you in saving a huge amount of money and substantial time and provides you with a superb user-generated original content.
Organic Campaign Strategies
Instagram provides a host of effective ways of being successful organically. Instagram's hashtag feature exclusively has been assisting brands in reaching more relevant and larger audiences.
Focus on Consistency: Always focus on generating a distinct and unique brand personality. Remember all your organic posts have to be an integral part of the big picture/story and should never be posted randomly. Focus on using a specific format, consistent brand colors, or precise filters. Focus on posting consistently and follow a specific schedule-maybe monthly or even weekly.


Host Campaigns or Promotions: You must focus on running contests and promotions, tagging sprees, giveaways, etc. to boost your overall organic reach.
Opt for Accurate Measurement & Analytics
You need to keep in mind that Instagram Analytics along with API is constantly changing. Hence, you should have a perfect stratagem in place that keeps evolving with time. Moreover, there are four robust metrics for accurate measurement. These metrics take Instagram analytics to the next level.
You must focus on calculating conversions
Identify growth goals and analyze accurately the precise factors that are retarding the growth process.
Keep tracking comments to get a sound understanding of user sentiment.
Keep monitoring CTR on Instagram Insights
Conclusion
You must always put in concerted efforts to come up with something authentic and original. Strive for excellence and try to stand taller than the rest. Focus on using top quality video content consistently. Thanks to the novel Instagram features such as Reels and IGTV, you could do a lot more towards boosting engagement on your Instagram account.
Author Bio
Kristen Smith is a leading blog writer and content marketing professional with thousands of Like4Like for her postings.