The more traffic you drive to your product page, the higher the chances of you making sales. This's what any digital marketer is aware of. There're many ways to drive traffic to a product page.
It can be through organic traffic from search engines like Google, Bing, etc. Or paid traffic through advertisement on Google, Bing, social media platforms like Facebook, Instagram, etc.
The sole aim is to attract the target audience to your product page for the purpose of driving conversion. But there's one method through which this can be achieved which only a few people know about. It's Quora – a question and answer platform.
Are you hearing this for the first time? Relax because that's what I'm about to show you in this piece. You'll learn how to tactically use Quora to drive traffic to your product pages.
Let's dive in.
What's Quora?

Simply put, Quora is a question and answer platform with 300 million active users where you can ask questions and get answers to anything you care about. It's a community of leaders of thought in different aspects of human endeavor helping one another to solve problems. To some, it's a social media platform since it allows users to follow and interact with one another.

How does Quora work as a Q&A platform?
As an online community, it simply works by providing answers to questions people ask. Users around the globe visit Quora to ask questions they're curious about. Users in the same community provide answers to them which are helpful to the people that asked the questions.

Such questions and answers continue to stay on the platform provided they're in line with Quora's guidelines. And the people that asked them, offered answers don't delete them.

Now let's narrow down to the goal reason for this piece.

Why use Quora to drive traffic to your product page?

This question easily comes to mind considering the fact that there're other means to drive traffic to a product page. What makes Quora traffic special? Is it better than Google, Facebook, Instagram, and Pinterest traffic?

Here's why:
It's simple and anyone can do it
Being part of the Quora platform is as easy as anything. Once you create an account, the next is to begin to ask or answer questions related to the niche, category, interest, or space you checked when you created an account. The questions sometimes come as email notifications begging for your answers. It's even easier if you've the mobile app on your smartphone. That way you can ask and answer questions while on the go.
You can use it as a strategy to build your brand
Providing quality and helpful answers will help you build your brand. Users who read through your answers and find them helpful will trust your recommendations which sometimes are seen in the links you attach to your answers. That's an avenue of knowing more about you and your business outside the Quora platform.

Its traffic is of high quality
Traffic from Quora can be likened to that of Google. It's based on user intent. A user asks a question on a particular topic and different answers to it are already available. If there're none, he/she gets notified when an answer is provided to it.

Most of these answers come with links to blogs, websites, product pages, etc to support and add value to the answers provided. The user who finds any of the answers helpful may likely click on the links attached to it to learn more or get help.

How to use Quora to drive traffic to your product page

1. Create an engaging profile on Quora
Despite how valuable your answers on Quora are, some users will want to check out your profile to see if your answer is in line with what your profile states. This will encourage them to check out any link you've attached to your answer.

What makes an engaging profile?
Simply list the credentials that make you qualified to answer questions in such a niche. Don't be scared by the term ' credentials' this can be the skills and experience you've acquired in such a niche.

Your bio should be captivating and have a strong message to pass. Crown it with a high-quality profile picture that represents you as an individual or a brand.

Below is a screenshot of my profile page on Quora.



2. Search for questions people ask in your niche
In Quora, it's about the number of questions you're able to answer. That's how you can increase the number of traffic you drive to your product page. Search for questions Quora users ask in your niche. To get started, locate the search bar on Quora and type in questions that are related to your niche bearing in mind some of the products you've which you'll want to drive traffic to.

You'll see questions users have already asked and questions users are following. Your aim here's to respond to questions with little or no answers.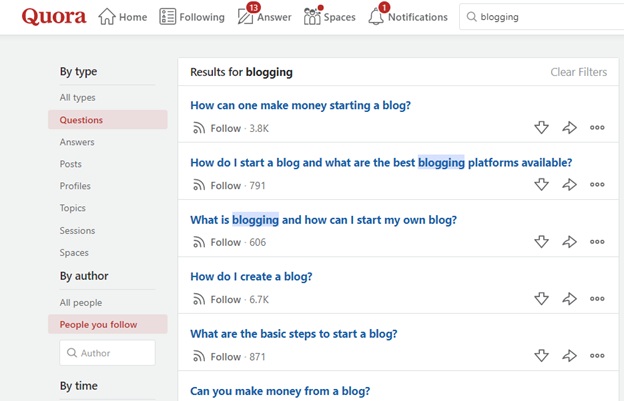 If there're up to 30 answers to a question already, I suggest you don't bother giving yours. Because the chances of users checking it out are slim. Even if you identify numerous questions related to your space and you can't answer all of them at the same time, you can add them to the ' Answer Later' option.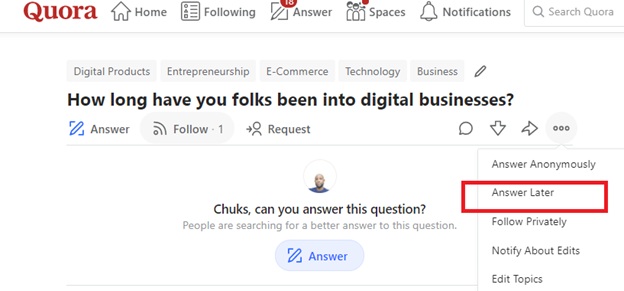 3. Provide helpful and optimized answers to them
Now that you've identified questions, the next is to provide optimized and helpful answers to them. Consider this as content marketing. Make sure that you understand the question of the user. Logically provide answers base on your expertise on what you think should be.

Take the user step by step in a systematic manner on what can be done. Make your grammar simple, clear, and error-free. Use subheadings to make your points where necessary and be sure that you give a detailed answer as possible.

Below is a screenshot of an answer I gave on Quora.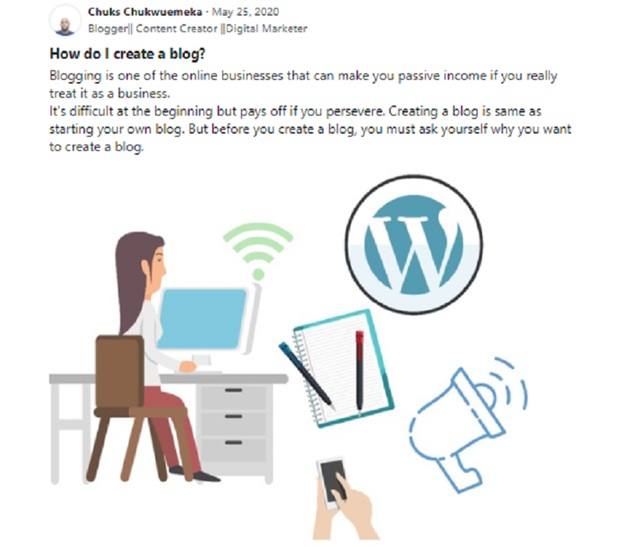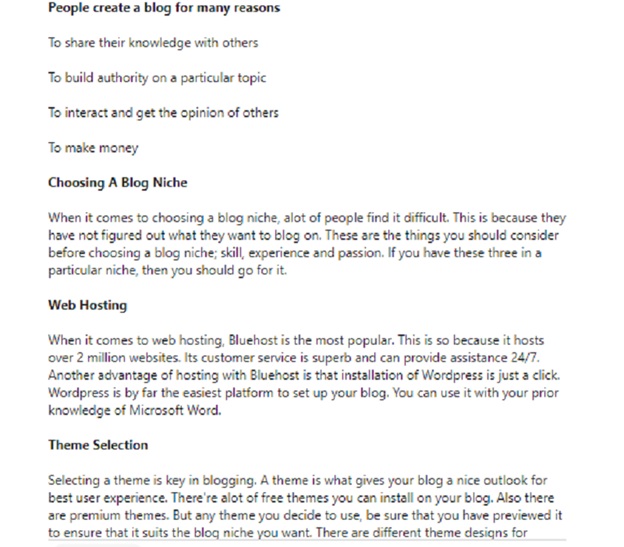 Make your answer one that the user will read and feel like ' wow this's what I've been looking for'. Lengthy answers work on Quora at least from my experience. A 300-word answer is good.

4. Use quality images, infographics, and videos
It's said that a picture is worth a thousand words. Fortify your answers and make them stand out with images, infographics, and videos. These help to convince your audience that you know your onions and so should be trusted. Be sure that any visual you add to your answer is relevant.


You can get free images from websites like Unsplash. Infographics can be from authority websites that carried out research and represented it in a visual form. Give them credit when you use their work. You can download YouTube videos and upload them to your answers. All these add up to build the trust of the user on the answers you gave.

5. Attach links to your product page
Quora supports attaching links to your answers. This's to help users derive more value from the answer you've offered which they found helpful. Digital marketers leverage it to drive traffic to their websites including product pages.

But you mustn't abuse it otherwise Quora will penalize your account. The idea is to provide a helpful and detailed answer and add links where necessary.

You should do this in a natural way to avoid being spammy. Remember the goal is to help Quora users solve problems.

6. Answer questions as quickly as possible
Quora will send you email notifications of questions users ask in your space once you're consistently active on the platform.

If you've answers to them, do that immediately so that users who have asked and those following will consider your answers and whatever it offers. Remember that other digital marketers in your niche who use Quora to drive traffic are also doing the same.

They also want their answers to be seen first. Another advantage is that your answer may get upvotes, comments, and shares which can place it on the first spot. This means that anyone who searches for such a question will see your answer first.

7. Publish often on Quora blog
Quora allows you to publish posts. You can do this often. It helps you nurture and grow the audience in your space. Through your posts, you express yourself as an authority in a particular niche. This can gain you followers in your niche and a single post that went viral can boost your brand and drive a high volume of traffic to your resource page.

8. Be consistent but don't be over promotional
To achieve great results on Quora, you have to be consistent. It might be a difficult task if you are pressed for time. In that case, you can hire a freelancer to help you out. Keep answering questions in your niche to help users. With links to your product pages attached where and when necessary, you will gradually scale the traffic to your web pages that make you money online.

But your aim shouldn't be about promoting yourself and your links. If you do, Quora's algorithm will detect such. Your audience will see you as someone who just spams links. Nobody will bother to read your answers not to talk of the links in them.

Moderation is key here. Not every of your answers should have a link attached to it. And If you don't have a helpful answer to a question, don't respond.

9. Follow thought leaders and brands that are relevant to your niche
In a Q & A community like Quora, following leaders of thought and brands in your space is important. It helps boost your profile on Quora.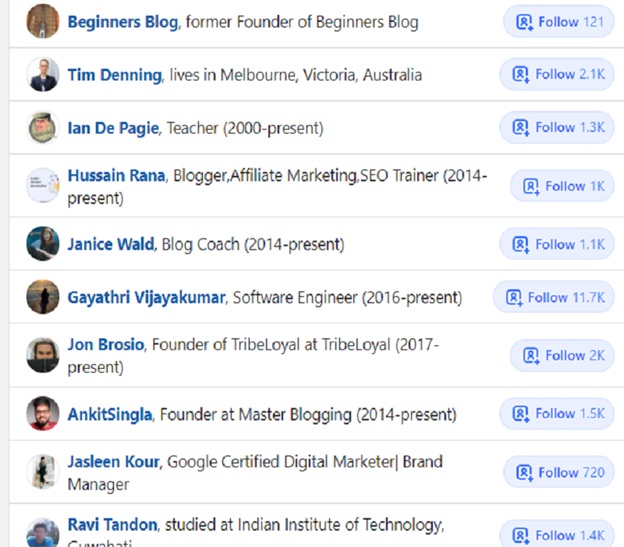 You can grow your followers and audience through it. It's also an opportunity to observe how brands in your niche are marketing themselves on Quora. Maybe see if their strategy is what you can adopt.

Summary
I trust by now you've acquired the basic knowledge you need to drive traffic to your product page using Quora. What makes this interesting is that it's simple and anyone can do it. With your little knowledge and expertise in a niche, you can offer detailed answers that can help others.

Same time drive traffic to your product page with the links you naturally attach to your answers. The steps are what I've shown you above. You need a high volume of targeted traffic to increase your product page conversion. Adding Quora as another source of your traffic will be a great boost.