One of the biggest challenges for small businesses is finding affordable digital marketing tools that don't break the bank. However, with a little research, you can find many cost-effective options that still provide valuable features to help grow your business. One way to save money is by using free or low-cost social media management tools like Hootsuite or Buffer. These platforms allow you to schedule and publish posts across multiple social media channels, track engagement metrics, and monitor brand mentions.
Another way to cut costs is by using email marketing software like Mailchimp or Constant Contact. These programs offer features such as customizable templates, automation workflows, and analytics tracking at an affordable price point. Additionally, utilizing Google Analytics for website traffic analysis can provide valuable insights into your audience's behavior without spending a dime on expensive third-party tools.
It may be tempting to invest in pricey digital marketing tools in hopes of achieving bigger returns on investment (ROI), there are numerous cost-effective options available that can still deliver results. By leveraging free or inexpensive social media management and email marketing software along with Google Analytics data analysis capabilities, small businesses can effectively market their products and services without breaking their budget.
1. Prioritize Your Needs
One key thing to keep in mind when it comes to saving money on digital marketing tools is to prioritize your needs. There are countless tools available today, each designed to meet different needs and objectives. Before you invest in any tool, take the time to assess your business requirements and determine which ones are most critical for achieving your goals.
For instance, if your primary goal is to increase website traffic or generate leads, investing in a high-quality email marketing platform may be a more valuable investment than an expensive social media scheduling tool. By prioritizing what you need most based on your specific business objectives, you can avoid overspending on unnecessary tools that won't provide much return on investment.
Another way to prioritize your needs is by focusing on the most important features of each tool. Prioritizing the functionalities that align with your goals will help you make more informed decisions about which tools are worth investing in and which ones aren't necessary for meeting your specific needs.
2. Advantage of Free
Sign up for Free Trials: Many digital marketing tools offer free trials that allow you to test their features and functions before committing to purchasing them. Take advantage of these free trials, and make sure you have a clear understanding of what the tool can do for your business.


Use Free Versions: Some digital marketing tools offer free versions with limited features that are perfect for small businesses or startups on a tight budget. While they may not have all the bells and whistles of premium versions, they can help you get started without breaking the bank.


Attend Webinars & Workshops: Many digital marketing tool providers offer free webinars and workshops where they share tips, tricks, and best practices on how to use their tools effectively. Attending these sessions can help you learn more about the tool's capabilities while also giving you valuable insights into industry trends.


Utilize Open-Source Software: Open-source software is a type of software whose source code is available to anyone who wants to modify or enhance it. This means that many digital marketing tools can be customized according to your specific needs without any additional cost.


Learn from Free Resources: A quick search online will reveal countless blogs, articles, podcasts, and videos related to digital marketing tools and strategies that are entirely free of charge. These resources provide valuable information on how to use specific tools while also offering insights into effective digital marketing practices in general.
3. Research and Compare Prices
There are many different tools available for various aspects of digital marketing, ranging from social media management to email marketing automation. With so many options out there, it's important to do your research and compare prices before committing to a particular tool.
One way to start your research is by browsing online review sites such as Capterra or G2 Crowd, which offer user reviews and comparisons of various digital marketing tools. You can also check out the websites of different vendors to compare pricing plans and features side-by-side.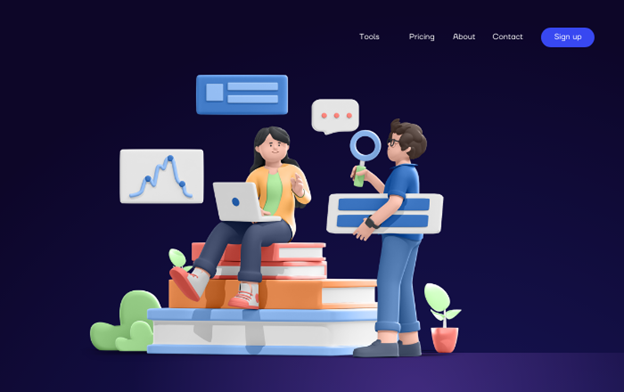 When comparing prices, be sure to take into account any discounts or promotions that may be available. Many companies offer special deals for new customers or during certain times of the year, such as Black Friday or Cyber Monday sales. By doing your research and comparing prices carefully, you can save a significant amount of money on digital marketing tools while still getting all the features you need for your business.

4. Look for Bundles

Many software providers offer bundle deals that include multiple products for a discounted price. For example, if you're looking for email marketing software, you might find a bundle deal that includes social media management and website analytics tools as well.

These bundles can be a great way to save money and get more bang for your buck. Not only do they often come at a discounted price, but they can also help streamline your workflow by providing all the tools you need in one place.

It's important to make sure that the bundle deal is actually saving you money though. Be sure to compare the cost of buying each tool individually versus purchasing them in a bundle deal. Also, make sure that all the tools included in the bundle are ones that you will actually use - there's no point in paying for something you don't need just because it comes in a package deal.


5. Use Free Tools

One of the smartest ways to save money on digital marketing tools is by utilizing free tools. There are a plethora of free resources available online, and taking advantage of them can help your business save money without sacrificing quality or performance. For instance, Google Analytics is a powerful tool that provides valuable insights into website traffic and user behavior. It's completely free to use, and it can help you optimize your website for better user engagement.

Another great free tool to consider is Canva. This graphic design platform allows you to create stunning visuals for social media, email marketing campaigns, and more without any design experience required. With its intuitive drag-and-drop interface and a library of templates, images, fonts, and icons at your disposal, Canva empowers businesses with limited budgets to create professional-looking designs that stand out from the competition.

Lastly, Hootsuite is a social media management tool that offers both free and paid plans. With the free version, you get access to basic scheduling features across three social profiles. It also includes basic analytics reports so you can track your social media performance over time. By using these types of free tools in combination with paid options strategically chosen based on the specific needs of your business model — such as email automation software or SEO optimization services — you can make every dollar invested in digital marketing go further while still achieving impressive results!

6. Pay Annually

Many vendors offer a discount when you pay annually instead of monthly. This is an excellent way to save money on digital marketing tools. However, be mindful of the commitment you're making. Ensure the tool aligns with your marketing goals before committing to an annual payment plan.

7. Join Facebook Groups

Join Facebook groups related to digital marketing to network with other business owners and learn about deals and discounts. These groups are an excellent way to stay informed about the latest digital marketing tools and strategies.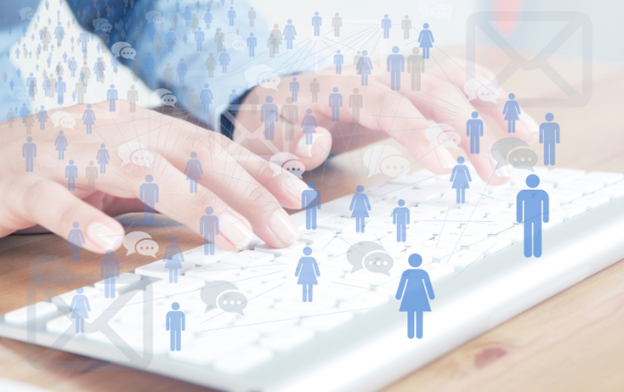 In addition to tool recommendations, Facebook groups can provide valuable industry insights and trends that can inform your marketing strategy. By joining a group in your niche, you can stay up-to-date on the latest developments and changes in your industry. This information can help you optimize your digital marketing efforts, which will ultimately save you time and money.

8. Use Discount Codes

When making a purchase, look for discount codes online. Many vendors offer discount codes that can be applied at checkout to reduce the cost of the tool. For example, you can claim a Teachable course discount code or browse a BIGVU coupon code here. These codes can help you save money on your digital marketing tools.

9. Avoid Duplicate Tools

Digital marketing tools is essential to help grow your business online. However, it can be tempting to use a variety of different tools for similar tasks. This can lead to duplicate tools that will cost you more money than necessary.

Avoiding duplicate tools means you need to evaluate each tool carefully before purchasing or subscribing. Look for features that are unique and necessary for your business needs. Consider the number of users who will be using the tool, how often it will be used, and if there are any hidden costs such as upgrades or maintenance.

10. Reassess Your Needs Regularly

Regularly assess your digital marketing needs to ensure you're only paying for tools that are essential to your business. As your business grows, your marketing needs may change. Be mindful of these changes and adjust your digital marketing toolset accordingly.

Conclusion

Digital marketing tools are essential for growing your business and reaching customers. However, they can be expensive, and small businesses may struggle to justify the cost.

By prioritizing your needs, taking advantage of free trials, researching and comparing prices, looking for bundles, using free tools, paying annually, joining Facebook groups, using discount codes, avoiding duplicate tools, and reassessing your needs regularly, you can save money on digital marketing tools without sacrificing quality.

In conclusion, digital marketing tools can be expensive, but there are ways to save money without compromising the quality of your marketing efforts. By following the tips outlined in this article, you can ensure that you're only paying for tools that align with your marketing goals and budget. Additionally, take advantage of the many deals and discounts available online, such as the Teachable course discount code or Browse a BIGVU coupon code here, to further reduce the cost of your digital marketing tools. With careful planning and smart decision-making, you can build a cost-effective digital marketing toolkit that helps your business thrive.