In today's digital age, social media has become a crucial part of every business's marketing and communication strategy.
With the majority of consumers using social media platforms to engage with brands, it is imperative that businesses provide effective customer service on social media. Social media customer service not only helps businesses to engage with their customers in real-time but also allows them to build trust, improve brand reputation, and increase customer loyalty.
If you still consider having social media customer service as an additional liability and have no idea about its importance - then you are at the right place. In this article, you'll get to know about the benefits of social customer service just for your socials that will not only contribute to your brand's reputation but will also boost its lead generation efforts. So, keep scrolling!
Benefits Of Social Media Customer Service
1. Address Customer Queries Faster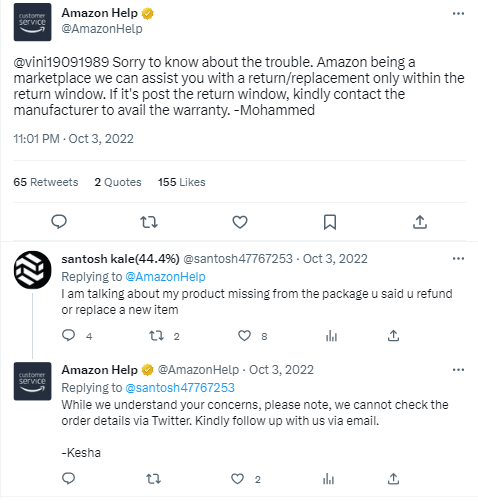 With traditional customer service methods like phone or email, addressing customer queries takes at least 24 hours to 48 hours during working days. But, on social media, you can resolve your customer's issues comparatively faster - within just a couple of minutes.
By using social media to handle customer inquiries, businesses can provide a quicker turnaround time for responses, ensuring that customers receive the support they need in a timely manner.
Social media provides a platform for businesses to engage with customers in real time. Through live chat and direct messaging, businesses can provide personalized and interactive support to their customers that can help to resolve issues quickly and efficiently.
Imagine, if it had been an email - how much time it would have taken to resolve the issue considering the continuous to and fro processes for each and every response. Besides, it's quite unlikely for your customers to be active on their emails 24x7.
2. Increase Brand Awareness By Reaching More Customers Across The Globe
Brand awareness isn't a one-time strategy for your brand - it's an ongoing process, and providing customer service on social media gives you an edge to boost your branding strategy.
When you address your customer's queries faster on a public forum like social media, you gain more eyeballs from your potential leads. When they see your response to customer requests, they will understand that you take your customers' complaints seriously. Such an approach demonstrates your commitment to customer satisfaction, which can help to increase brand awareness.
3. Get Your Leads Organically Through Positive Word Of Mouth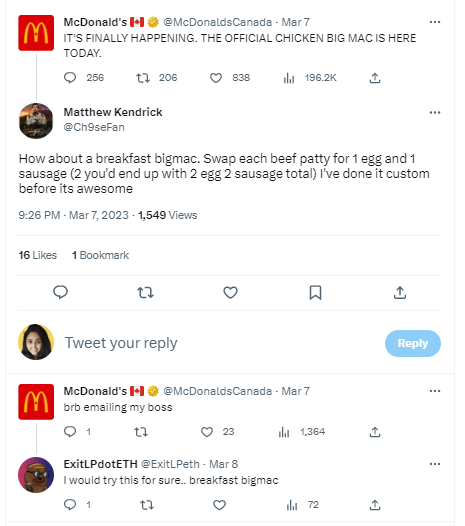 Social media provides a platform for businesses to engage with potential leads and nurture relationships actively. By responding to comments and messages in a timely and helpful manner, businesses can show potential customers that they are attentive and committed to providing excellent service. This can help build trust and establish a positive brand reputation, ultimately leading to increased conversions and sales.
4. Give A Boost To Customer Loyalty By Increasing The Rate Of Customer Retention
Social media customer service can give a boost to customer loyalty and retention in two major ways:
By providing timely and effective support on social media, you can address any issues or concerns that your customers may have and resolve them quickly. This can lead to increased customer satisfaction and a greater likelihood of customers returning to do business with your brand in the future.
Social customer service provides an opportunity to gather feedback and insights from customers using social media analytics tools. These customer insights can be helpful in improving your products and services and tailoring them to meet your customer needs better. By taking into account customer feedback, you can show that you are committed to improving the customer experience, which can lead to increased customer loyalty and retention.
5. Encourage Social Selling By Addressing Customer Objections Instantly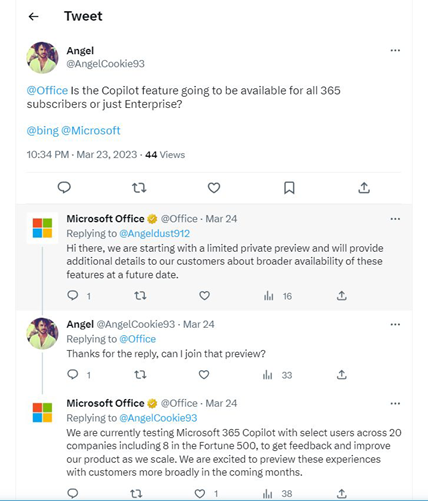 Social media offers a real-time platform for businesses to engage with customers, respond to their questions and concerns, and address any objections they may have to a product or service.
When you offer helpful and on-time responses to your customers, it shows how much you, as a brand, care about your customers' problems. Such an impression encourages brand loyalty among customers and instills a credible brand image that helps increase sales.
Moreover, by addressing objections instantly, you can overcome any reservations that potential customers may have about a product or service. This will generate positive word of mouth because your customers will surely go ahead and share their positive experiences with your brand in their network, which will ultimately boost your social selling scopes.
6. Handle Your Brand's Crisis Situations Better By Addressing Issues Promptly On Socials
Be it a bad customer experience or a false rumor on social media - such crises are quite major for online brands these days and end up impacting the brand's image. However, in such a crisis, your brand can use social media to address customer concerns and update your followers promptly. This can help prevent the spread of misinformation, mitigate reputational damage, and maintain customer trust and support during crises.
By addressing your customers' negative and positive concerns on social media, your brand can remain transparent and show that you're taking serious steps to resolve the issue. This can help to alleviate customer problems and prevent the situation from escalating.
7. Enjoy Scopes Of Better Social Listening For Your Brand
By monitoring social channels and listening to what your customers say on social media, you can quickly identify customer issues, track sentiment around your brand, and gather valuable feedback on your products and services.
This information can be used to improve your customer experience and make data-driven decisions that drive business growth. With social listening, you can also stay ahead of potential crises, address negative feedback promptly, and maintain a positive brand image on social media.
There are also ample tools like Hootsuite, which can help you perform better social listening without spending hours on social media channels searching for your brand mentions or analyzing your customer conversations. However, if the price is a major concern for you, there are many Hootsuite alternatives that help you enjoy the same features without making a dent in your pocket.
Conclusion
Social media platforms are undoubtedly the best place to advertise a business and with the increasing reliance of consumers on these channels to communicate with brands, businesses cannot afford to ignore the importance of providing effective customer service on social media. By embracing social media as a critical customer support channel, businesses can gain a competitive edge, boost customer satisfaction, and drive growth and revenue in the long run.
Are you leveraging the power of social media to provide exceptional customer support and drive business growth?