While initially a fun platform to showcase your photographer side, Instagram allowed users to unleash all their creativity with videos soon after. And since its inception back in 2013, Instagram videos have evolved quite a bit.
Its dynamic features and multiple formats to experiment with make the platform a favorite for inventive creators out there. Through all kinds of content—whether entertainment, educational, culinary recipes, or anything that can be captured on video—they engage users of all backgrounds and tastes.
An Instagram video strategy can potentially open doors for you to leverage your value proposal and reach new users to converse with. But to attract a crowd that interacts and looks forward to your content, you must wow them with videos that drive their interest and foster trust.
To give you a sense of the items to watch for a video content strategy, we're going to tell you all about the five key elements of Instagram videos. We'll show you many options and tips you can use to maximize your performance.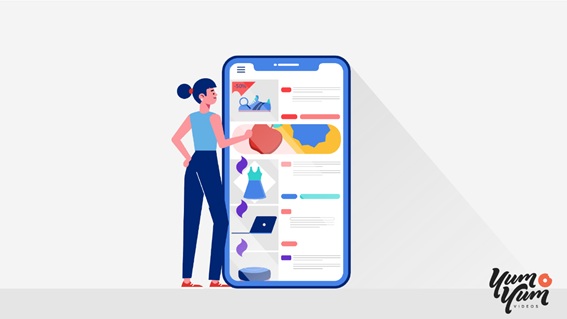 Choose Your Format
One of the key decisions you need to make on Instagram video is the format in which to upload your content. Each has unique specifications and strengths, but you can bring greater visibility to your message if used in combination.
In-Feed. Up to one minute long, the videos on your timeline are your first introduction to users and where you can expect more comments and interactions. You can choose to upload individual posts or split them for the gallery view.
Stories. The place for which you want to brainstorm new ideas each day. You can use your stories to record in-house videos to interact with followers, but also to cross-promote content, whether by sharing your other videos or by adapting longer pieces into clips that fit 15-second story cards.
Reels. Another cool way to interact with audiences. In a matter of seconds, you can show your audience handy DIY videos for them to take home or join the latest trend to show your fun side!
IGTV. You can think of this as a library to store longer videos. If you have high-production videos that deserve to be seen in full or offered a live workshop or interview that would be of interest to your viewers, be sure to upload them to your IGTV channel.

Most Popular Types of Video on Instagram
Just as you have a range of formats to upload your content, there are different classes of videos that you can use to share your message. Some of the most welcome among users include:
Teaser videos. Give your followers a taste of the range of your brand's offerings. Create short videos where you show different aspects of your solution, such as your product features or sneak previews of what it is intended for.
Behind-the-scenes. Take your followers backstage to give them an exclusive view of what goes on in your company. For example, give users a tour of your offices, warehouse, or studio, or rather show them your team working in action.
How-to videos. Teach users how to make new recipes, crafts, or even give them new ideas for their training routines through video tutorials. These pieces are not only attractive and useful to users: you can also leverage them to offer a video demonstration of your products and highlight their functions.
User-generated videos. Nothing fosters more trust among followers than the content created by other users. If you have friendly relationships with past customers, kindly ask them to post testimonials showing their endorsement of your products. Then, share these pieces in your stories where followers can see them.
Anticipate for Sound Off
By default, Instagram videos autoplay without sound, and users have to activate them manually. Therefore, it's important to strive not only to make your piece look visually stunning during the first few seconds—it's just as essential to make your message intelligible at first sight.
When editing your piece, try to add text to help the user better grasp what your video is about. There are a couple of ways you can do this, such as:
Adding moving graphic titles, to engage them with flowing, colorful text that tells them about the video's content.
Including text-only images, as frames that feature a written message on a plain background, so you can directly state your video's purpose.
Closed-captioning your piece, to help the viewer follow the progress of narration or dialogue without having to listen.
Similarly, when your stories depend on sound, you should indicate this to your followers. For this, a "Sound On" GIF can be useful and eye-catching for them to activate their audio.
Make Your Thumbnails Stand!
To come across as a trustworthy brand, it's vital to take care of your Instagram profile's esthetics. Not only will an optimized profile give a good glimpse of your professionalism, but if it looks interesting, it will motivate users to explore your content.
In practice, that means paying attention to your bio, profile pic, and handle. But perhaps nothing is as important as creating attractive custom thumbnails for your videos.
A cool thumbnail will tell your followers that your video is worth watching. But to produce a design that cries "click me!" to users, you need to consider these elements:
Use powerful imagery. Show what your audience wants to see and don't settle for randomly chosen stills. For example, if your video is a cupcake recipe, the thumbnail should feature the most appetizing picture of the finished product.
Keep it clutter-free. Add text overlays only to let followers know about the value of the video, but nothing more.
Use contrasting colors. Standout backgrounds are not only useful for making the text readable but also for directing users' attention to a focal point.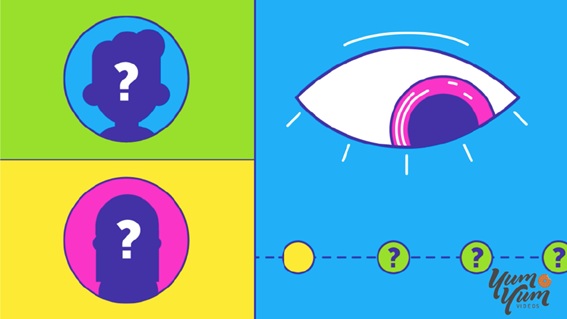 Grow Your Influence Through Instagram Analytics
By using Instagram for a while, you'll become familiar with the platform's features and your audience's behavior. Increasingly, you'll have a better idea about what kind of content generates the most impressions and what your followers like and engage with.
But with Instagram Analytics you have a reliable tool to track your progress and plan your video strategy forward. This function offers data on your profile's overall performance over time, giving you accurate information of what's worked for you in the past.
If you run an Instagram Business profile, some of the key metrics you'll find are:
Engagement rate. To see how well your content resonates with your viewers.
Audience demographics. Knowing where most of your followers come from can help you figure out the best times of the day to post videos.
Hashtag performance. To review whether you're using relevant keywords to attract new viewers.
Instagram story metrics. You want to get a sense of how your daily stories perform in terms of replies, taps back and forth, and exits to optimize your content there.
Conclusion
As you've seen, there is no shortcut to success with Instagram videos. At every turn, you must make crucial choices about every aspect of your strategy. So, don't be afraid to experiment and try new formulas: your experience and imagination are your best assets for creating a memorable presence on the platform!