The Cloud computing industry is burgeoning with a global market that is expected to reach US$947.3 billion by 2026. This growth is being driven by several factors, including the growing demand for flexible, reliable, and on-demand IT infrastructure which cloud computing can provide.
But what exactly is cloud computing?
Despite the hype, many still do not really understand what this form of IT infrastructure entails. Or how it will impact their businesses.
If you are looking for ways to improve your customer's experience and drive more business value out of your IT infrastructure, then cloud computing may be a perfect match for you.
What is Cloud Computing?
Cloud computing is a term used to describe the delivery of hosted IT services, such as email, Internet access, and software applications. The cloud makes it possible to tap into a virtualized, scalable and on-demand environment with a pay-as-you-go pricing structure.
Also known as "server-less computing" or "behind-the-firewall solutions," cloud computing allows enterprises to run their business from any location without the need for servers. This enables quicker and more efficient deployment of new technology, increased mobility in implementing solutions, and more flexible scaling as business needs change.
A cloud can exist on public, private, or hybrid infrastructure and be deployed using a private or public cloud model that relies on the Internet for connectivity between customer sites and the service provider's data center (s).
Global Reach of Cloud Computing for Enterprises
Businesses can now expand their reach by using cloud computing. There are many businesses that have limited resources or budgets that may only be able to serve local customers or areas of the world. Cloud computing allows companies to expand without increasing expenses because they rent the hardware space instead of buying it on their own.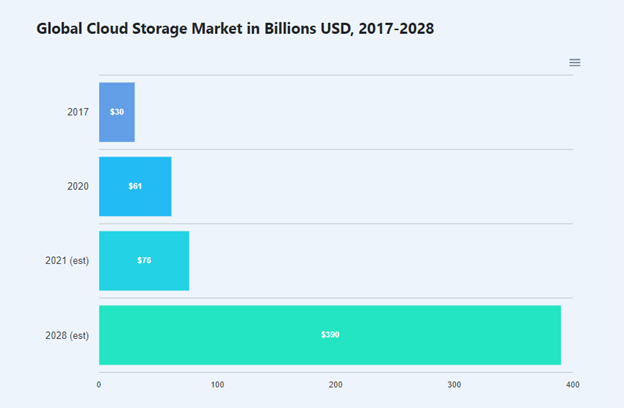 In its annual Cisco® Global Cloud Index (2016-2021) report, 94% of enterprises will use cloud services in their data centers. The global reach of cloud computing for enterprises is immense and cannot be ignored at any cost. Businesses have realized that cloud services are not just hyped anymore, but a reality that can boost their productivity to greater levels than ever before.
Cloud computing reduces an organization's carbon footprint by making sharing resources among multiple locations easier and reducing energy consumption by consolidating data storage. This also allows organizations to easily manage their infrastructure while not being responsible for physical systems they no longer need or use.
How does cloud computing improve customer experience?
Cloud computing uses virtualization technology, and it eliminates the need to purchase additional hardware or software licenses when an increase in demand or new users occur.
This not only improves your customer experience but also helps you meet increasing business demands without breaking your budget.
Customer Experience (CX) is an essential factor when it comes to business success. CX contributes a lot to how customers perceive your brand. That is why every business wants to deliver a great experience to their customers and clients. The best way to do that is by using tools that help you improve your customer service levels.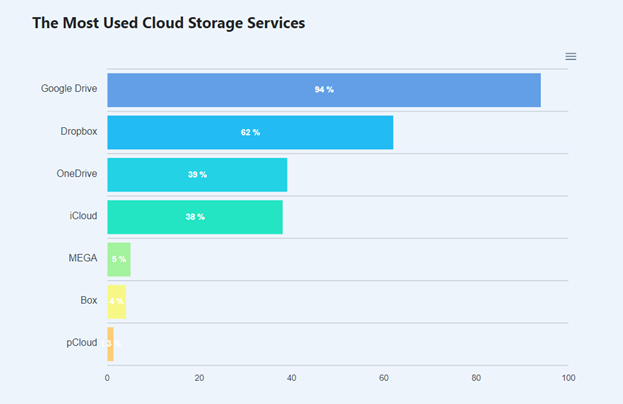 With cloud computing, businesses can easily give their customers access to data from any device at all times. With more than one option available, users can get the most convenient way for them to access their data - be it from a desktop computer or mobile device.
With cloud computing services, businesses are able to outsource IT operations and reduce costs associated with running servers in-house. This results in more time for employees to focus on delivering exceptional customer service rather than troubleshooting technology issues.
In addition, there's no need for businesses to purchase costly new hardware or software updates as cloud services are designed to provide enterprise-level capabilities at affordable prices. Lastly, companies can enjoy the benefits of increased flexibility, scalability, and robust security features.
Cloud computing makes it possible for businesses of all sizes to be more productive and efficient in delivering exceptional experiences for their customers.
Multi-Cloud Strategy- An Agile Technology Delivering Transformational Customer Experience
Cloud computing is a revolutionary technology that can significantly improve customer experience. It enables you to build and run applications faster, easier, and more securely. You can be agile in developing your applications, and there is no need to spend money on hardware infrastructure anymore.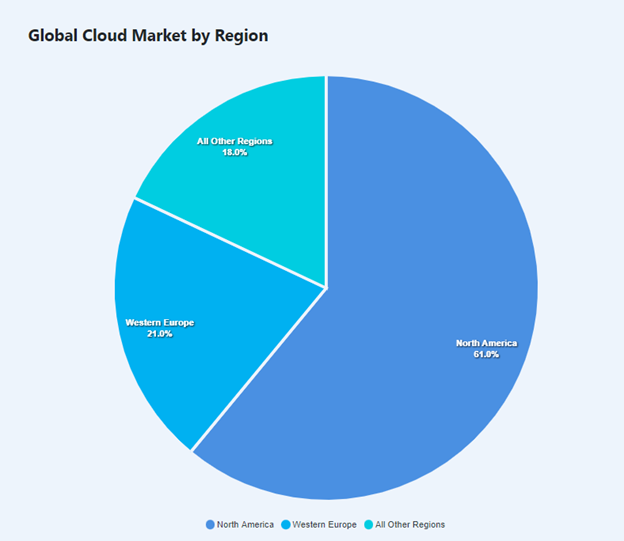 A multi-cloud strategy is a way forward for enterprises that want to take advantage of this new technology. Here are the main benefits of multi-cloud in genuine customer service:
Lower costs- Multi-cloud allows you to leverage the best cloud provider and offers you the best pricing based on your usage. The competition between cloud providers will also bring down prices over time.
Better performance- Different clouds offer different features, functionality, and levels of performance. Multi-cloud gives you access to all of these things so that you can choose the right combination for your business needs.
Greater flexibility- With a multi-cloud environment, you have the ability to deploy applications anywhere at any time without having to worry about downtime or compatibility issues. This makes it easy to scale up or down as needed
Improved security- Cloud providers are constantly updating their security measures and fighting off cyber-attacks against their systems. With multi-cloud, you can take advantage of these updates.
Cloud computing is transforming the ways in which businesses of all sizes are being run. More and more companies are making the shift to cloud-based services like Office 365 and cloud-based storage, as well as using mobile apps for business purposes.
Wrapping Up
Cloud computing has diverged into multiple service types. Each of these services provides different ways to expedite and improve customer experience. These options offer various opportunities that make it ideal for any organization or individual. Cloud computing is a proven solution that will drive competitive advantage by focusing on the needs of your customers.
Fortunately for us, cloud solutions are getting more accessible and easier to use, and new tools are being created all the time. In other words, cloud computing is here to stay — both for businesses and for their customers.