Every business seeks, in some way or another, business growth through time and expansion to improve its financial, economic and recognition situation in a market that becomes more competitive every day.
This growth is conditioned by many factors or elements that achieve this goal.
There is no magic formula to achieve the expansion of your business. It does not matter if you are a large or small company owner.
The dedication, desire and determination to meet this goal can help you achieve it.
You often think that it is a very distant challenge to achieve and that your company is not in the best situation to do it, but it is not like that!
Read on to learn all about business growth and how, little by little, it can help you fulfill the dream of expanding your business.
Business Growth: What Is It?
This concept generally relates to the evolution and development that businesses go through throughout time, such as ongoing improvement, increasing profitability, attaining goals, improved brand positioning, etc.
Normally, companies grow when they discover a greater demand than they can cover, and they need to broaden their horizons to reach those customers who demand the product or service.
Therefore, it resorts to investing in resources to cover this demand, such as infrastructure, machinery, and production.
What represents the first step to growth.
But business growth does not refer only to this. But it is also about improving your services, especially when it comes to customer service, and how is this achieved?
The training and constant teaching of employees will improve management and generate greater productivity and efficiency to expand your opportunities.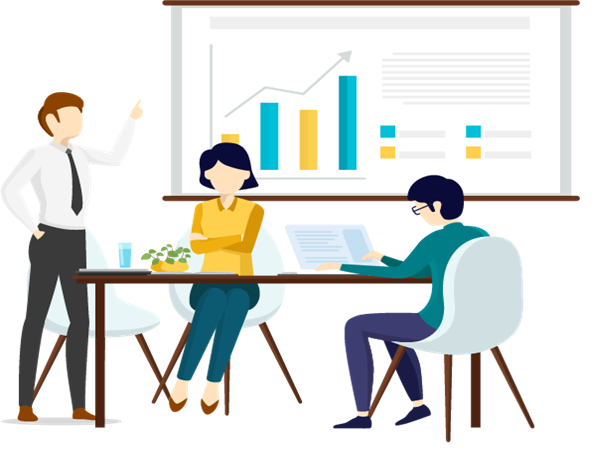 Certain indicators can show you if your company is growing:
Need to hire more staff, because the one you have is no longer enough
Greater recognition in the market
An increase in the flow of customers and, therefore, sales
Faster product rotation, that is, more is sold than before
You see yourself in the scenario of having to create more attention channels because the ones you have are not enough
Among others.
Sometimes no matter how small the change may be, it can reflect that you are facing a panorama of business growth, and you have not even noticed it.
How To Make A Growth Plan?
First, you have to know what exactly a growth plan is?
It is a document containing each of the company's objectives and all those strategies that you plan to implement to meet them.
The objective is to establish a set of steps to follow that may be changed along the journey and tailored to the conditions that may arise or that in some way obstruct the goal's achievement.
Let's have a look at how to make an effective business growth plan.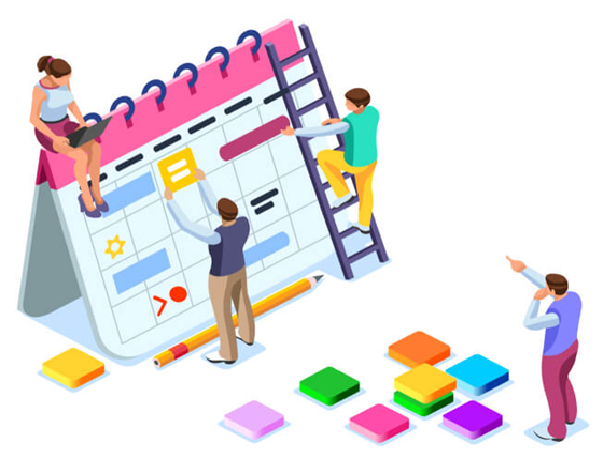 1. Conduct A Thorough Analysis Of Your Business.
To start making your plan, you must identify each of the elements that are part of your company, including weaknesses, strengths, opportunities and threats that may arise.
Customers, the market, and the competition - are all external factors that can influence or intervene in achieving objectives.
This way, you will be able to see exactly:
Where do you need to improve?
Where is it weakest?
What are the problems you face?
What is the strong point of the company?
What opportunities do you have?
With this clear, you will have a starting point to start your growth plan by knowing where you want to go and not starting without a clear premise from the beginning.
2. Set A Budgets
The financial and economic issue is crucial at this stage, so you must establish what your company can really spend to achieve expansion or growth.
Being realistic is very important in this step since you must make sure you have all the necessary resources to achieve the objectives and goals you are setting.
Include each expense that you think may arise.
Therefore, you'll have a clear picture, or at least a close approximation, of whether you can take on this risk or whether you'll need to seek outside funding to do so.
The idea is not to have to limit yourself by money; to grow, you need investment. Otherwise, you will always be postponing it.
3. Marketing And Sales Actions
Now that you know what the objectives are and how much you need to achieve them, it is time to define several important points, such as:
Which clients are the objectives directed to?
How will you publicize the new product or service?
What type of advertising will you use?
How are the market and the competition?
How will you distribute it if you provide the shipping service?
Can you include any other sales channel?
You can successfully answer any questions if you implement actions related to digital marketing in your growth plan.
When developing a website, keep everything to the point, including web hosting, web design, intuitiveness, loading speed, responsiveness, and so on.
Social networks are a great ally to achieving many of these objectives, so you must include them in the action plan for growth.
The goal is to reach as many people as possible and give you recognition.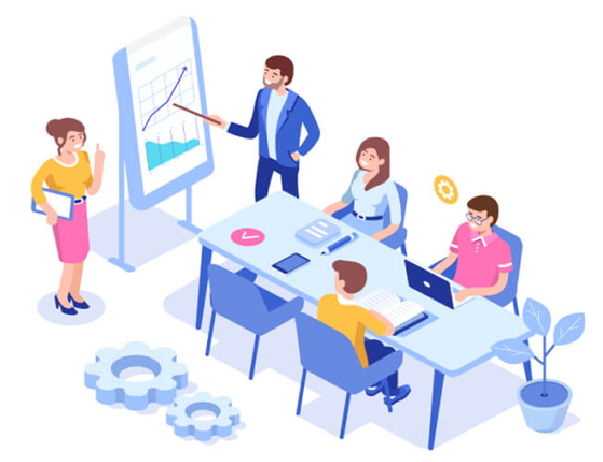 4. Decide A Work Team

In the business growth plan, it is good to include the continuous improvement of your staff or work team.

This will be a crucial factor for them to grow together with your company.

If you are looking to grow, you cannot leave anyone out and having a prepared team focused on developing their skills and being more efficient will help you along the way.

In addition, they may then be able to guide new employees you need to hire due to growth.

Likewise, it defines the processes and actions to improve them so that the management of your company is increasingly compelling.

You will achieve everything with the help of each one of them, that each one specializes in their area and generates better results for you.

The 5 Stages Of Business Growth

Those who run businesses know that the path a small business must take to become a large one is filled with many challenges and opportunities.

Knowing the stages a growing business goes through will give you an edge in making smart decisions at each of these phases.

First Stage: Existence

This is where most companies start, the main priority at this stage is to sell the products or services offered to customers.

This stage is characterized by the fact that the founders or owners are the ones in charge of the entire operation of the business.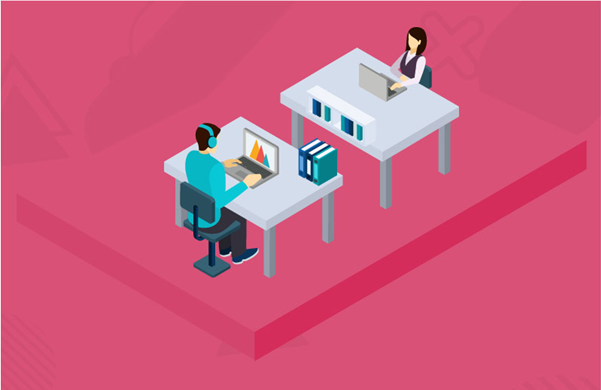 Second Stage: Survival

At this stage, the business is already considered viable, it has customers who generate income to keep the company afloat.

Now that the business is growing, the entrepreneur needs to start hiring staff and making strategic alliances, which are key to driving the growth of the company.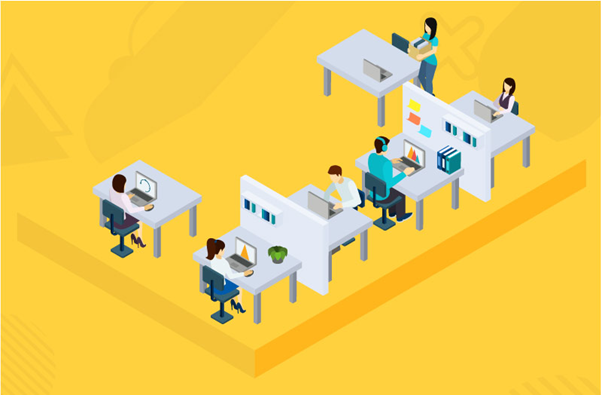 Third Stage: Business Success

In this stage of growth, the work of the owners is more of supervision, since now their functions must be more focused on strategic planning and not on micromanagement.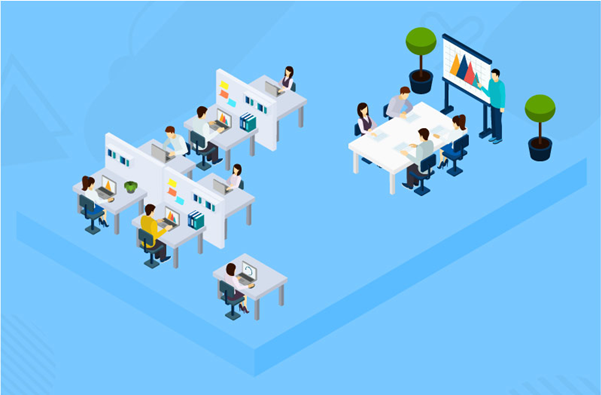 Fourth Stage: Takeoff

This stage is perhaps the most exciting!

If you decide to invest in growth in Stage 3, you want to keep up that pace of investment here, as your business will be entering a phase of rapid growth that you should be very cautious about.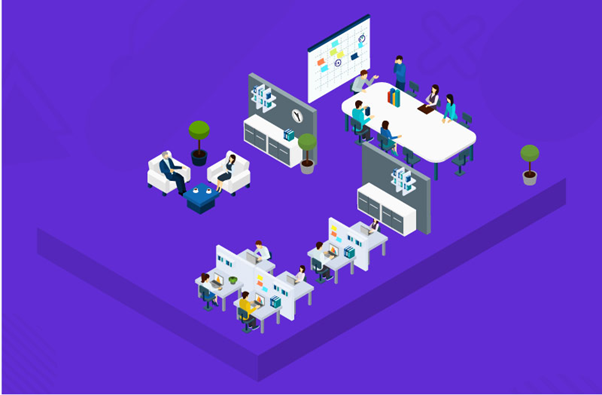 Fifth Stage: Maturity


This is the final stage of the model, but a company's journey never ends.

You should take advantage of many opportunities here.

The company enjoys stability and resources to maintain its consolidation in the market.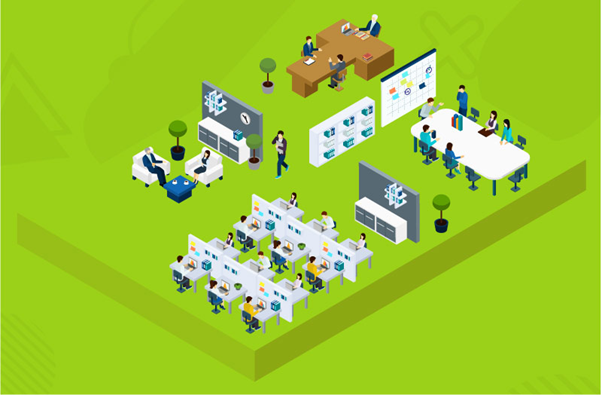 Foundations For A Successful Business Growth Strategy


The growth of a company must be constant.

Not because you have reached the goals in a certain period, you will lower your guard and let the sales be lost for another period.

We must constantly update and improve the goals that we set for ourselves. For this, we will show you what steps you should not neglect: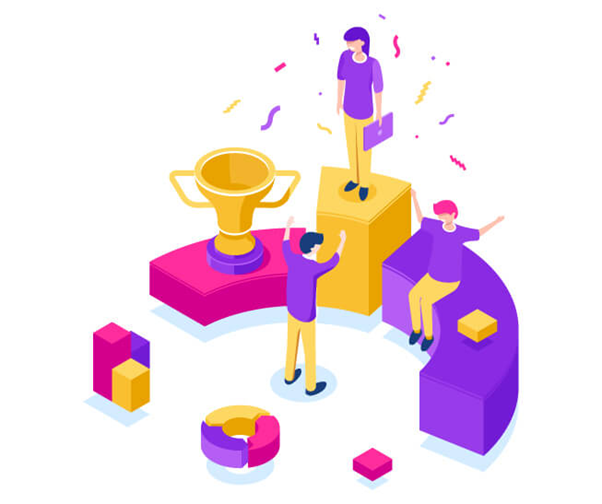 Focus: what do you want to do? Where do you want to go?

Here we refer to the vision and mission of the company.

Of course, in a growth strategy, the main thing is sales and generating income, but having a clear focus will help you align your efforts.

Culture: we must adapt to the current situation and change for the better.

For example, if we need to invest in new technologies to improve our processes, people must be willing to change positively.

Processes: they must improve as the company grows, producing more and improving your customer acquisition, sales, and loyalty processes.

Infrastructure: If we achieve growth in sales and, therefore, growth in our company, our organizational structure will automatically grow.

People: As we already mentioned, when a company grows, its list of collaborators increases, which it will need to ensure the quality of the processes.

However, successful growth will also depend on people's commitment to the company.

What Does A Company Need To Grow?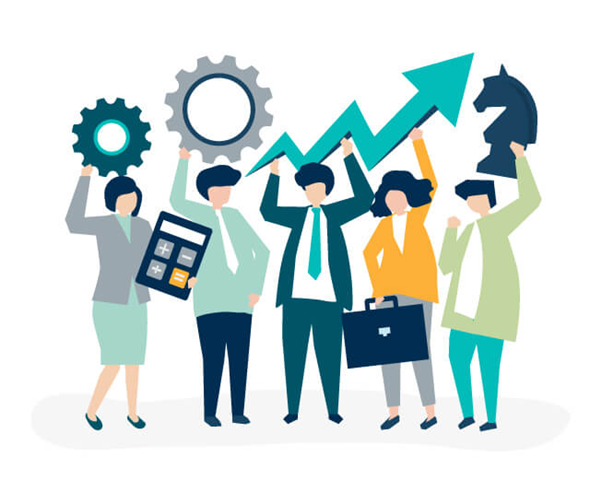 We've covered how the most effective method for a company to expand is to increase sales.

However, we need to do more than just increase sales; we need to increase quality sales so that our customers have a unique experience throughout the whole process of enjoying the product or service.To get the experience from customers, we can use user feedback tools. It offers idea boards and feedback widgets allowing your customers to suggest ways to improve product quality and performance.

Let's see below what elements a company needs to grow.

Products Or Services

It is the basis of your business, it is what you offer and what your company's income is generated by.

Focus on developing products and services that solve problems that your customers usually have, and describe how your product or service helps solve these problems, this is called a value proposition.

In this way, you will achieve that people connect emotionally and rationally with your company.

Customers

Once we have our product and value proposition defined, selling it would be the next step, but not for this reason, we are going to go out and sell to everyone.

Our product or service is not for all people or companies.

Focus on discovering who is a good client for your company and what characteristics they have.

A good practice that you can carry out here is developing the famous Buyer Personas.

Sales Teams

Now that you have defined your products or services and you know very well who the right customers are, you will realize that your products do not sell themselves.

As we said above, having a sales force is very important for a company to be able to sell its products or services.
Key Factors That Will Determine The Growth Of Your Business


As we have previously mentioned, a company cannot grow if its internal departments work in isolation and without articulation.

Therefore, to achieve the growth of a company , the following elements must be kept synchronized in an organization: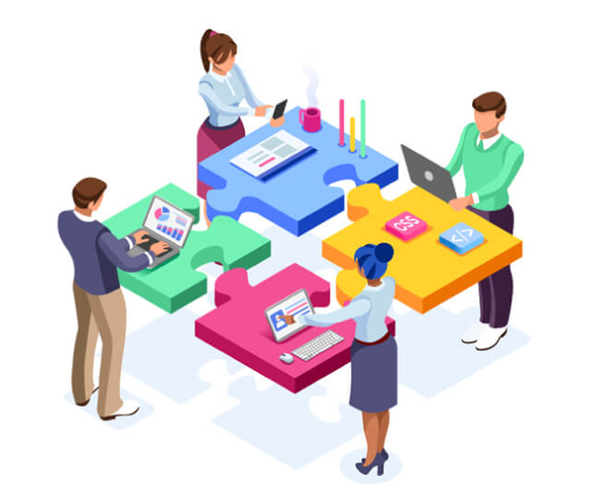 Processes In The Company

For a company to grow profitably, it is very important to define processes and identify those keys to developing its activities.

Without these, it will be difficult for our value proposition to be transmitted by our products or services to the customer.

Qualified People

For processes to work efficiently in a company, qualified people must be available in each area.

It is important to invest in training programs so that people can do their jobs better.


Technology

The digital age has made it easier for companies of any size to use appropriate technologies.

This allows companies to have a competitive advantage by improving the productivity of their processes, which is reflected in more satisfied customers, increased sales profitability.


Growth Strategies

When a business needs to grow aggressively, it likely needs strategies that deliver that growth in a scalable and profitable manner.


Analyze Your Market More Thoroughly

Prior to considering expansion, it's a good idea to implement growth methods capable of penetrating the market in which your product is sold.

You may gradually establish yourself as a leading brand synonymous with quality, service, and attention.

The idea is to attract new customers within the same niche and get your regular customers to keep coming back to you against the competition. The same you can achieve if you work to increase your website traffic by different means.

You can apply different promotions, offers, loyalty systems and much more.

You can also expand your sales methods, either selling online, offering offices or any other addition that adds value to your service or product.

Create New Products

You can expand your product catalog by creating new options that you can offer your customers, such as alternative, cheaper lines —without losing quality— or even compliment your already offered products.

You can also add new elements according to the seasons to diversify a bit so as not to lose the interest of customers or even improve the product each time.

Always try to maintain your essence and prevent them from getting bored of what you sell.

Optimize Your Resources

A good way to achieve the growth you've been waiting for is to look for ways to increase productivity, reduce costs and improve processes.

The optimization of resources will give you the possibility of achieving more sales, generating more income and, at the same time, obtaining better results.

Every time you manage to reduce production times, make sales or reach a goal, the chances you have of being prepared for growth are greater.

Create A Customer Segmentation

Sometimes as a business owner, you may think that you can reach all types of clients, and although it would be very good to achieve it, you must bear in mind that the desired reach is not always achieved.

So you have to focus your strategies on a specific customer segment that is really interested in your product or service.

In this way, they will be more likely to acquire it.

If you manage to establish your ideal client's profile, it is easier to direct the strategies for them and not only reach a small number of people by using techniques that do not correspond.

Likewise, this will allow you to create a community of customers loyal to your product due to the need or interests they demonstrate.

Expand Your Market

When you already have a good position in your current market, you can try new horizons, either by including products that cover new needs or by expanding your geographical reach.

So that you can put it into practice, you must study how this situation could impact both the company and the clients, making projections or estimates and really studying if you think you can reach this new market.
Drive Growth With Inbound Marketing

Changes in customer purchasing habits are forcing companies to implement new strategies focused on making the consumer experience more valuable.

Today we live in a world where we all need to buy, but nobody wants to be sold to . This is where the methodology that we will talk about makes sense.

Inbound Marketing is a methodology that proposes to sell in a different way through attraction marketing.

Instead of your company going out to chase customers, they are the ones who find you on the internet when They look for informative content.

In this way you will be adding value to the experience of your customers throughout their purchase process.

This methodology was developed by Hubspot and is implemented throughout 4 phases to achieve the growth of your company.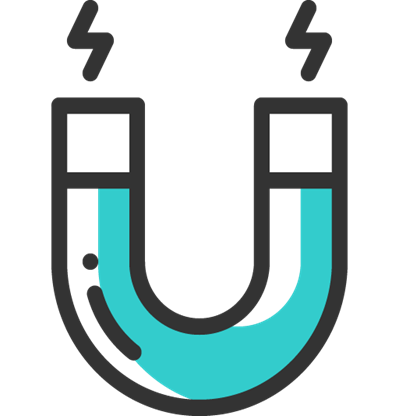 1. Attract prospects and customers to your website: through useful and relevant content that they can find on Google.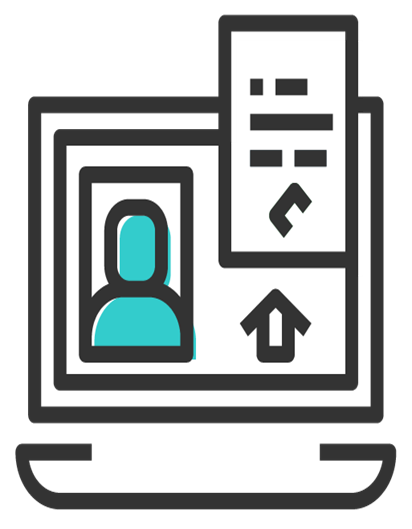 2. Convert visitors into contacts: Once they are on your site, they will leave their data in exchange for downloading some premium content (ebooks, guides, templates).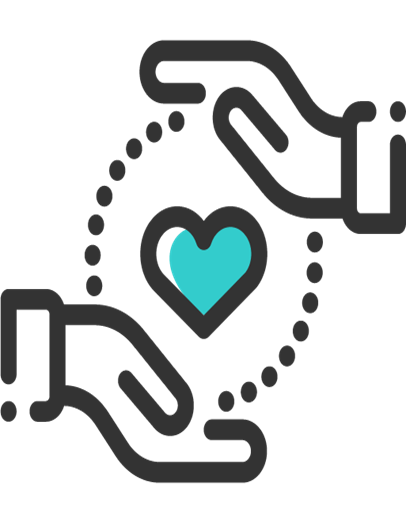 3. Relate and nurture the database: automation technologies automation technologies are used to start a relationship process with a conversational and personalized approach through email.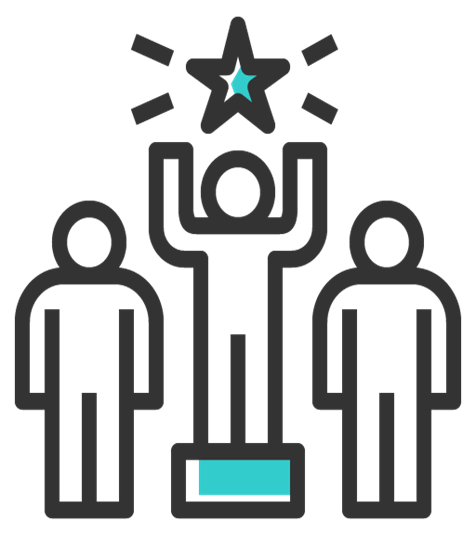 4. Close with the best-qualified people: Once the technology has helped you in this nurturing and maturation process, you will be able to identify the best-qualified prospects and send them to your sales team so they can close the deal.
When a company uses new technologies, the internet and a growth strategy such as Inbound Marketing, it will be able to:
Generate more qualified visits to your website
Increase contacts (leads) and build a database
Get business opportunities for your sales team
Have a sales forecast for the coming months
This is what we call a predictable income machine. Having information that allows you to forecast the business's future income will help you prepare and anticipate the growth of your company in a more intelligent way.
Conclusion
All companies must invest in growth strategies wisely. Preparing for business growth through strategic planning should not be underestimated, as there are risks to unexpected growth.
Finally, the leaders of the organizations must promote the change toward digital transformation so that it is an integral part of the company.
This will allow them to adapt their business models to guarantee their existence in the market and always grow in a profitable and sustained manner.