Instagram is one of the most well-known and widely used social media platforms on the planet. It has evolved from being not only a platform for sharing photographs and videos of ordinary life to a platform for marketers to advertise and utilize the social media giant's ever-growing user base.
A survey shows that in 2019, almost 815 million users were accessing Instagram monthly. This is predicted to increase to 1.2 billion users in 2023. Digital marketers believe there will be a rise in video content this year as well.
Instagram is perfect for your social media marketing plan for more reasons than just its large viewership. While generating audience-focused content is important, it's also equally important if your brand isn't using the various available tools and strategies to your advantage to increase engagement.
That is why we are here to help aid your Instagram marketing. This article lists some tools you can use to boost engagement on Instagram.
1. ContentStudio

ContentStudio is a social media management and marketing tool that lets you find, write, and share the best content. It offers various tools for content curation designed to make your marketing jobs easier. It's ideal for finding trending information, managing multiple social media accounts, recycling posts, performance monitoring, communicating, and much more.
This tool is used by businesses of all sizes to efficiently manage their content on social and other channels. Ideal for Enterprises, Ecommerce Stores, Bloggers, and Business Owners.
It keeps you updated with highly relevant and trending content suggestions from their vast database of sources. It also has a 'social inbox' feature, which helps you manage all your customer interactions in one place.
Main features provided by ContentStudio include the following, mainly targeted toward small businesses:
Analytics/ROI Tracking
Automated Publishing
Campaign Management
Customer Segmentation
Image Editing
Keyword Filtering

2. Replug

Replug is a great Instagram marketing time-saver application. If you're a social media marketer, you should be aware of the importance of including links to external sites in your profile on Instagram. Having to re-enter your connection each time you update your blog, is definitely a pain in the long run. This is where Replug comes in handy.



You can change the link's destination URL so you won't have to keep changing the branded link manually.

Replug can help you increase traffic by creating a Bio-Link on your Instagram account that contains all of the other URLs you want to send your followers to.

Replug's Bio-Links feature allows you to create a coding-free landing page where you can display your availability on all social networks to raise brand awareness and redirect visitors from one social channel to another or to your website, resulting in an increase in followers and traffic across all of your channels and landing pages! You will also entice the users to visit your site since it is visually pleasing!

Features provided by Replug to enhance your Instagram engagement are:
Brand Control
Campaign Management
Channel Attribution
Link Analytics
Rank Tracking
Retargeting
URL Shortener

3. Canva

Canva is a popular tool for Instagram which provides users with unique Design templates for images and videos. It's your design superpower, while also being user-friendly and having a visually pleasing editor making the work easy.

While its popularity and usability are incredible, on another note, Canva itself built an excellent engagement for its users.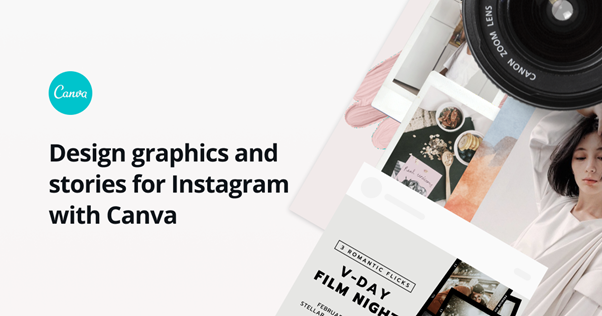 The best part about it, though? You don't even need any pre-requisite designing skills to use Canva. It's home to over 10,000+ Instagram templates, which you can use to make or edit your posts.
However, if you do have some design skills, then make use of the image builder to create stunning designs, flyers, branded documents, and a lot more!
Some reasons why Canva is highly recommended:


Best beginner design tool
Instagram posts made easy with thousands of templates
The outputs are really high quality
Create the most basic designs for free!
Barcode generation which businesses can make use of
Templates for label designing like Product and Shipping Labels
4. Instasize
Instasize is your all-in-one content creation tool that helps you create pro-level images and videos for Instagram, making you stand out. It does this with the help of its massive selection of high-quality filters and tools.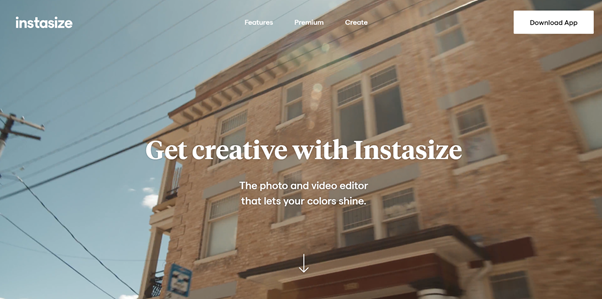 On top of that, with Instasize, you can also turn your raw videos and images into traffic-generating posts on social media, which brands can and should take advantage of. Hence, for brands with more promotion video and images focused promotion-focused, Instasize is a must-have.


It also lets you create and edit your story before you post. Some native features like having a video segment appear to last longer than fifteen seconds — which really comes in handy if your ad fits the time frame longer than what Instagram demands — are some of the best things that Instasize delivers.

Some of Instasize's impressive features include:


Resizing of images and videos
A stock library
An incredible text editor
Overlays
So take advantage of the vast template and features that Instasize provides you, and take your Instagram engagement to the next level!
5. Hootsuite
While we know that followers and engagement strategies are important, it's also necessary to have an all-in-one management application. Enter Hootsuite — an Instagram analytics tool that offers features that go above and beyond by helping you get a full 360 view of results on all social networks from a single place.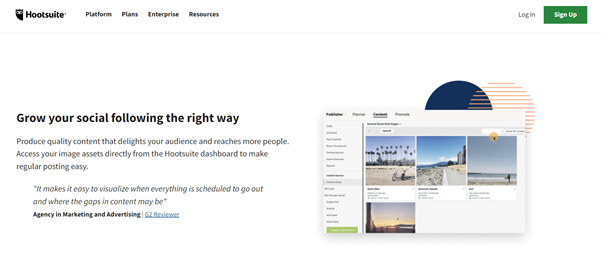 It assists in creating engaging Instagram Stories by allowing you to use brand-approved images and videos. Keep track of your progress, and demonstrate the efficacy of your content strategy with visual reports that show you exactly what's working on Instagram right now.

Hootsuite also helps you save time by automatic scheduling. You can automate and publish posts directly from the dashboard and its compatible mobile app to your Instagram Business accounts.

Hootsuite powers social media for organizations worldwide with over 200,000 accounts and millions of users. By integrating social across your whole organization, you can build your brand, strengthen consumer relationships, and produce results that audiences care about.


Hootsuite's features include:
Communication Management
Content Management
Employee Engagement
Mobile Access
Social Media Integration
Social Sharing
Survey/Poll Management
6. Kontentino

Kontentino is another handy toolkit for automating Instagram posts. This application, created with social media designers and marketers in mind, helps in scheduling, analytics, reporting, and collaboration.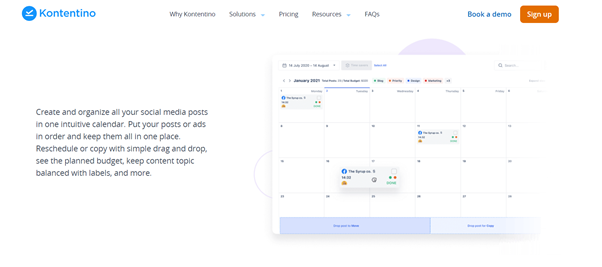 This tool will save you and your team a significant amount of time on operational activities. As a result, content quality improves, and errors or failures are prevented while publishing content. Furthermore, the analytics section contextualizes your data so that social media managers can better comprehend the performance when reporting to clients.

All of your drafts and planned posts will be visible on an interactive calendar (with its drag and drop feature). As an added bonus, a live preview of your Instagram posts and a preview of your Instagram grid will allow you to carefully plan your posts.


The main features that Kontentino provide are as follows:


Extensive collaboration features
Advertising Management
Campaign Management
Post Scheduling
7. Planable

This collaboration tool for social media allows teams to create, plan, review, approve and publish content. Planable helps agencies & marketing teams collaborate to create, approve, and publish social media content faster without the need for any complicated processes.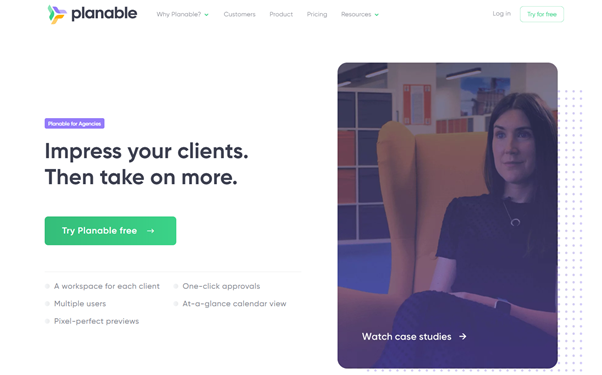 Planable's features were carefully chosen to simplify the approval process and make team collaboration simple.
This app is best for marketers and businesses looking for a social media management solution with features such as content previews, Giphy integration, drag and drop, post scheduling, and feedback reviewing.
Planable helps you to build your customer base while also providing a rich and rather unique set of features, even when compared to its competitors, like:
Video trimming
Weekly & monthly calendar view
Activity history on posts
Multiple levels of approval
Real-time collaboration in comments & posts
8. Later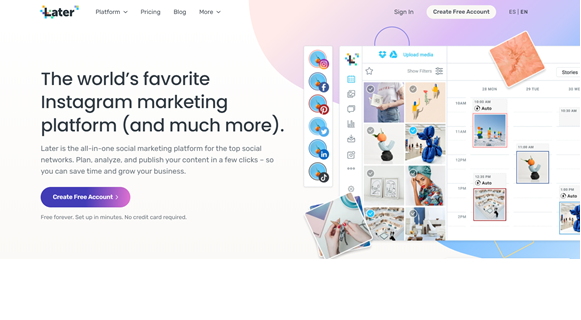 Later is a social media app that is solely Instagram-focused. It has a plethora of functions that assist you in publishing posts and advertisements on Instagram. Later also offers using hashtags and customized post creation tactics to produce a fantastic feed and draw interest.

Its Visual Calendar previews upcoming postings and assures no manual work is necessary after the automated schedule. You can also preview your feeds and the visual design and edit them on the go.

Because straight links aren't allowed in Instagram feed post captions, a link in bio tool like Later's Linkin.bio is a wonderful solution to get around Instagram's complicated CTA mechanism.

Use Later if your social media marketing team needs to create an elaborate Instagram content calendar. Another essential feature s that it can also be used to locate and share user-generated content while also offering a bulk media uploader with tagging and labeling capabilities. You can also establish separate content libraries for each account.


Later's features include the following:
Automated Publishing
Content Management
Multi-Account Management
Post Scheduling

9. Sprout Social

Sprout makes social media administration, reporting, posting, customer support, engagement, and much easier for businesses. Leading agencies and businesses such as Hyatt, Evernote, and Microsoft use Sprout Social's strong social management solutions.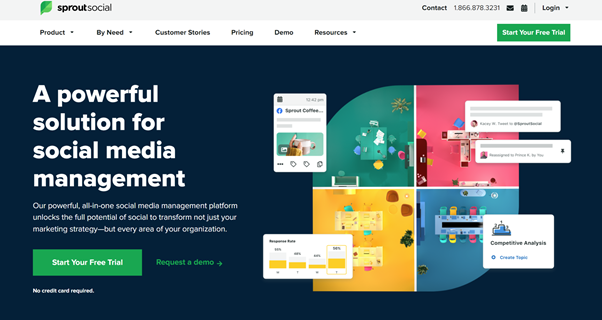 Instagram marketing tool from Sprout Social allows you to plan posts, manage comments, and track hashtags. It also provides you with a wealth of data and all the insights you need to create, connect, and convert your Instagram needs.
With the use of statistics, you can improve your Instagram campaigns. Assess the impact of your content, determine which media and messages generate the most engagement, and utilize this data to optimize your feed.
Posting on Instagram at the correct times, which Sprout Social can help you determine, is one way you can enhance interaction for your company page. It also enables you to increase engagement by providing data like when your followers are most likely to be scrolling through their feeds.
Features of Sprout Social include the following:
Audience Targeting
Brand Tracking
Calendar Management
Communication Management
Configurable Alerts
10. SocialRank
The name is self-explanatory. SocialRank is an Instagram marketing tool that analyses your followers and allows you to examine them more closely and thoroughly. It also aids in engagement, post-earnings estimation, and influencer tracking.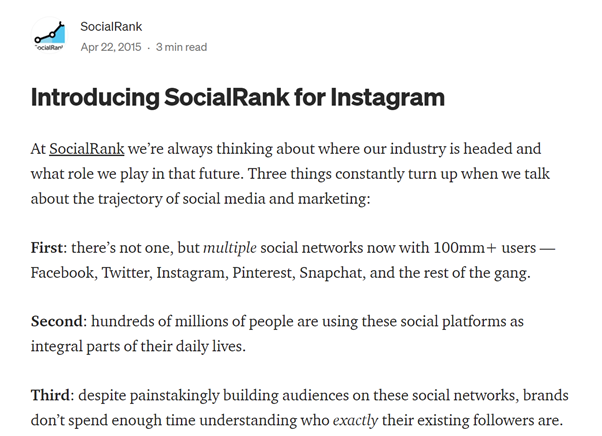 It assists in the search of follower profiles using the keywords. You can, for example, search for all of your followers who are "Freelancers" and export their information to a PDF for better categorization and management.

With the help of SocialRank's market intelligence, you may compare different accounts. For your marketing, you can locate influencers with the proper audiences.

They have recently added the option to see each of your user's top three Instagram posts as a new feature. When you hover over each post, you'll see any captions that go with the image and the number of interactions the post has received. This is a helpful way to see what your Instagram followers are up to and curate your content accordingly.
11. Picmaker
Picmaker is the best online graphic design platform to create unique, inimitable designs across 80+ categories. You can design Instagram posts, Stories, Flyers, YouTube thumbnails, Marketing Proposals, and much more to achieve your marketing and business goals.

Picmaker's large library of 10,000+ premium design templates fast-tracks the turnaround time for creating visually rich designs.

The best part is you don't need prior design experience or knowledge of creating designs to get started.

In addition, here are some reasons why Picmaker is recommended for you:
AI-powered MAD Button enables a one-click design process
Intuitive Background Remover powers one-click image background removal
One-click resize
Shared Workspaces
'Present' your design
Picmaker Social
Free Scheduler

It's your turn for killer Instagram engagements!

Instagram while already loaded with a wide variety of tools and features itself, is not completely ideal for marketing teams and businesses as it is. It is key that you increase engagement on Instagram if you expect to see consistent returns and an ever-growing audience base.

With these tools and strategies, we hope you'll be able to not only make killer posts on Instagram but also increase your channel's potential to leverage the platform efficiently.

Don't wait anymore! It's time to hop on board!