It's a total nightmare to run a remote team if your workflows aren't organized or streamlined.
You'll spend countless hours answering the same questions over and over because your team members don't have access to your project wikis.
You'll miss deadlines because your team doesn't have a clear sense of your projects' progress.
Or worse, you'll lose clients because of how poorly your team is performing.
TL;DR: You need a clear game plan and great execution when running a remote team.
To help increase your chances of running remote teams successfully, we share six tried and tested tips below.
1. Provide technology options for communication
Sending emails is an excellent way to communicate with your team, but it isn't the only channel that can facilitate effective online communication.
Provide richer technology such as using video conferencing software.
For instance, going on video conference meetings allows you to see visual cues vital for effective communication. It also reduces the sense of isolation your remote team members might be feeling.
Video meetings are also useful when having sensitive and complex conversations since they feel more personal than audio or written messages.
Plus, message delivery and response are faster in video calls, making your communication process more efficient.
Video communications software Zoom, for instance, offers high-quality audio and video, real-time content sharing functionalities, and other web meeting features that make it easy to connect with your team and customers.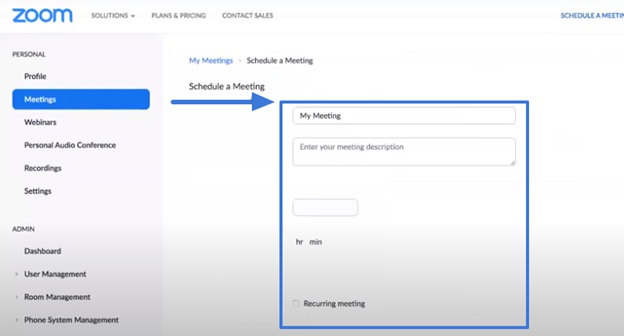 The platform lets you schedule meetings with ease, share your screen, create private groups for chat and instant messaging, create breakout rooms, and more.
Offering mobile-enabled instant messaging options also allows your team to have less formal conversations and share time-sensitive information with ease.
Another benefit of using the right software, especially for remote teams, is when you run large-scale online events, such as a virtual summit.
When interviewing applicants remotely, leverage reliable video interviewing platforms with robust features such as time control options and written and recorded questions to streamline the process.
2. Use the right team collaboration tools
Effective team collaboration is crucial to meeting deadlines, accomplishing tasks efficiently, producing results faster, and more.
Use powerful project management software such as Teamwork to help your team prioritize and manage your tasks, gain visibility through work progress tracking, and visualize your ongoing and completed projects.
The software lets you create task lists and subtasks that you can break down into action items for your team members.
Add due dates to each task, tag jobs with custom statuses and descriptions (i.e., priority, productivity, collaboration), include supporting documents, and more.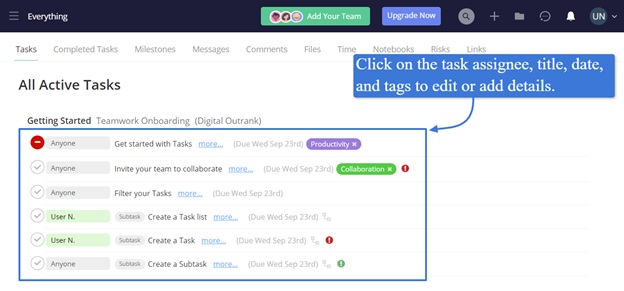 The tool also offers a team calendar feature to let you set schedules, meetings, and events, helping your team track important deadlines.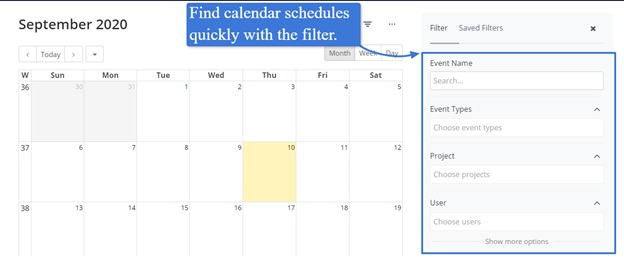 With the right tool, you'll collaborate with your remote team seamlessly, improving your accountability and visibility.
This allows everyone to handle each task efficiently, such as buying an Instagram account as on Social Tradia part of your social media marketing strategy.
It also helps you manage your entire project's lifecycle from beginning to end more efficiently. Remember, not having the right tools is among the common collaboration mistakes when working online. It ruins your productivity, cost-efficiency, and revenue-generating efforts. By contrast, collaboration tools reduce the endless back and forth process among your team members and bolster their performance..
3. Manage expectations
Manage both yours and your remote team's expectations by establishing the scope, deliverables, and deadlines for each of your tasks to ensure smooth work processes.
Establish the potential costs related to the scope of, let's say, your omnichannel marketing strategy, its limitations, and proper communication protocols to manage your operational budget and expectations. This allows you to set realistic project timelines and delegate tasks.
You can find and analyze the best digital marketing channels for your website and customer touchpoints for your omnichannel marketing strategy, including optimizing your site for mobile-first indexing.
Additionally, set a communication procedure that helps ensure a timely and proper response from team members, including using video conferencing for your daily meetings and check-ins and using instant messaging for urgent matters.
Doing so ensures that your team members promptly share the right information to keep your workflows and processes moving forward.
4. Conduct performance and team health reviews
Running project or campaign performance reviews, such as assessing the impact of purchasing articles online, is crucial to help you know if and where your efforts are succeeding.
Checking on your remote team's performance and health can be just as important.
Conduct quarterly or bi-annual team performance and health reviews to learn your employees' challenges, uncover potential issues with your processes and tools, and even know how they're feeling about the current work setup.
This allows you to regularly gain insights into your team's opinions and ideas on their remote work experience and identify problematic areas for improvement.
Here are some essential tips when running your performance and health team review.
Communicate the why, when, how, and who of your review process to your team ahead of schedule.
Focus your review questions on soft skills, learnings, and output instead of just figures and action points to meet your goals.
Consider using a flexible system that acknowledges your team's challenges with remote work instead of the standard rating process.
Adopt a more narrative assessment that gives your employees helpful and specific details about what they've done well and where they can improve.
Additionally, use tools such as the Atlassian Team Playbook, which offers a set of health checks and "plays" that your team can follow to assess your work together and address deficiencies.
The tool's plays are free workshop resources to help you address common team challenges and start important conversations.
You can adapt these team health monitor plays for your remote team using a template from Trello, a project and task management software.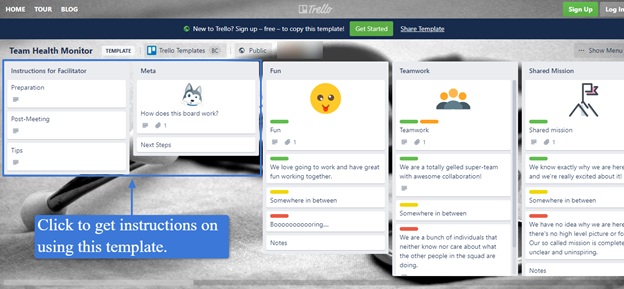 Use the template to assess your team against eight attributes commonly found in healthy teams, and at the end of the session, you'll discover strengths to exploit and challenge areas to refine and grow.
5. Establish trust with your employees
Setting expectations and tracking your remote team's work progress is crucial to stay on top of your workflows and tasks.
However, you don't need to micromanage every single task. Instead, suspend your disbelief, put your utmost confidence in your team, and trust that they will do their work excellently.
Focus on providing a supportive structure and equip your employees to help them work together more efficiently without the need for constant supervision.
Avoid fixating on perceived performance problems and save your in-depth analyses of improvement areas during your regular assessment and review sessions.
Additionally, besides your collaboration tool, leverage other apps that streamline your remote teams' workflows and tasks, without constant policing from managers. This includes marketing planning software, task automation apps, and other tools.
6. Create an app to enhance internal collaboration.
Companies often vary in their collaboration demands due to differences in their dynamics, among other factors. If the collaboration tools available on the market don't align with the functionalities you seek, consider creating your own app.
This way, you can tailor the features to fit what your organization requires and how your team works. You can also include some much-needed capabilities that other tools lack.
When developing your app, keep user experience in mind and create a simple interface. Put lots of negative space around essential elements, and use an organized layout and navigation system. Make it easy and quick for your team to perform actions and move to different destinations.
Security is another critical thing to ensure. Left unprotected, your app's code and data can permanently disappear due to accidental deletion, system failure, and cybercriminal activity. If you build your app on Microsoft's Azure DevOps, back them up regularly with robust tools such as Backrightup.
Backrightup is an automated backup tool specifically designed for Azure DevOps. It runs daily automatic backups of repositories, work items, wiki items, etc., and gives updates on your dashboard. It also lets you perform manual backups if you wish so, among other functions.
With your own secure collaboration app, you can meet your remote employees' teamwork needs and help them reach their productivity goals.
Final thoughts
Finding the best methods, workflows, processes, and tools to ensure your remote team works effectively and efficiently takes time and effort.
Start by following the tips in this guide, and you'll be on your way to developing a remote team management process that works best for you and your employees.