Shopify for E-Commerce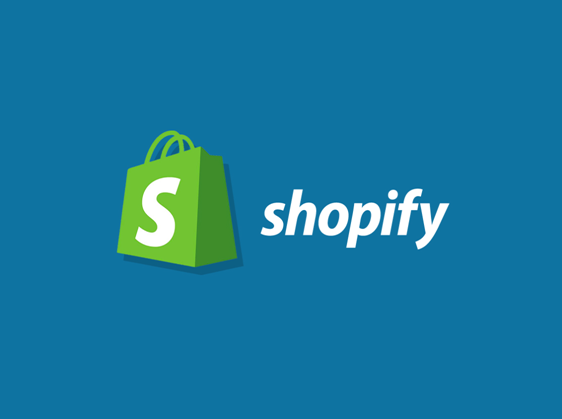 For building a company website, many startups are unsure whether Shopify vs WordPress is the best choice for ecommerce. Both have their merits and shortcomings, but one is intended exclusively for ecommerce. At the end of the day, your choice depends on which option will best satisfy your business requirements.


The Benefits of Shopify vs WordPress
Digital retail has become immensely profitable, and businesses cannot afford to ignore this fact. If you want to expand your business performance in the e-commerce arena, Shopify is the best option for you. According to erlichlegal.com this content management system (CMS) is beneficial for startup companies in the following ways:


Cost-effectiveness. Managing your budget is critical, especially in the early stages. With Shopify, for an affordable monthly fee you get all the necessary essentials for running a profitable and trustworthy online store.
Visually arresting webshops. Your e-commerce website;s success depends largely on its appearance, particularly at the launch stage when consumers are just becoming familiar with your brand. This CMS enables programmers and designers to create exclusive product showcases.
An array of marketing instruments. The Shopify platform was designed for marketing, particularly for startup companies who want to cut expenses and get up and running quickly.

Why You Should Use Shopify versus WordPress
You can customize Shopify more quickly than WordPress, thanks to its shallow learning curve.
You can use most built-in Shopify features immediately, including payment services, e-commerce features and templates. You will have to add those features separately on WordPress.
You get hosting by default on Shopify, while you will have to find your own hosting service on WordPress.
Shopify provides technical security for its users' websites. You will always have to be on the alert with WordPress, to ensure your site's security.
Shopify's primary responsibility is to secure your website, while you will have to regularly update software and templates with WordPress.
Shopify provides day-and-night customer support, while you will have to seek out support for WordPress
Opt for Shopify if you want to design and launch your website quickly.
Shopify websites automatically comply with the General Data Protection Regulation (GDPR).
You can test Shopify at no cost, while you will have to pay for hosting first with WordPress.
Why You Should Use WordPress for Ecommerce
WordPress is open-source, so you can get it at no cost.
WordPress is versatile and enables you to create any type of website.
WordPress offers a broader spectrum of themes than Shopify.
In contrast to Shopify, WordPress is an advanced content management system (CMS) that provides you with better content preservation and version control.
A wide array of both premium and free add-ons enables you to add extra features to your WordPress site. You can add features with Shopify as well, but it offers a limited selection.
Compared to Shopify, WordPress has a much greater selection of e-commerce options.
WordPress is more versatile than Shopify in terms of options, making it more customizable to your needs.
Compared to Shopify, WordPress provides better search engine optimization (SEO).
WordPress provides better content control. Shopify's terms of use restrict you from exporting certain types of content.
WordPress is better at multilingualism than Shopify. Also, it enables you to run several sites from a single installation of software.
Comparing Shopify to WordPress for E-commerce Features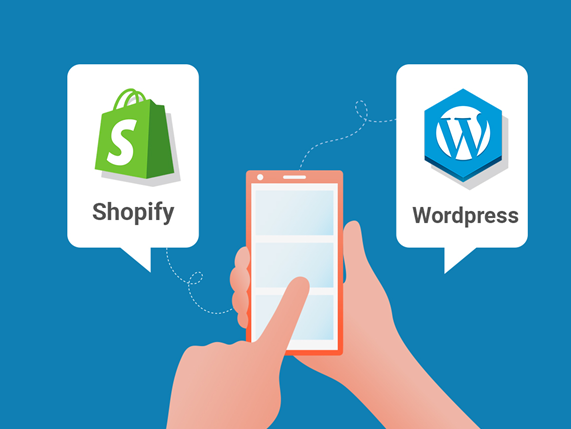 You will not find any integrated e-commerce instruments on WordPress, so you will have to find a third-party alternative. Shopify, on the other hand, is intended specifically for building e-commerce websites. The platform includes all the essentials necessary to launch your online store.
Shopify is a reliable and easy-to-use choice for creating a webshop, especially if you are drop-shipping orders. It lets you list and sell an unlimited number of goods and services, and the platform enables you to use Mailchimp to manage and keep in touch with your customers.
Although WordPress provides more extensive e-commerce options, Shopify is the best all-purpose solution for e-commerce. Also, you have to install a third-party add-on to integrate ecommerce into WordPress. The top three are WooCommerce, Ecwid Ecommerce Shopping Cart, and BigCommerce WordPress Plugin.
Although you have a limited choice of options on Shopify, you can leverage an application to enhance your website's versatility. In addition, the enterprise platform Shopify Plus enables you to make use of multi-currency options.
You can use Shopify for WordPress Lite plan, to add products and a shopping cart on your current WordPress website.
Why Shopify is the Best Option
Shopify is your best option for an ecommerce website if you have a tight budget or are not an expert in website design. In many respects, Shopify better satisfies the requirements of online store users, especially if they are not tech-savvy. Shopify was built specifically for creating an online store, and the platform does it well. Plus, Shopify offers great customer support, so you can rest assured about the security of yourwebsite, and the platform provides excellent maintenance options. If you want to build a website on your own without external help from professionals, Shopify is the best option for you.