The workers' compensation insurance works to protect employers and their employees when unwanted situations occur. Although most claims don't result in lawsuits, it's beneficial for employers to consult with a lawyer to assist with workers' comp-related matters. Know that it's essential for a business to have workers' comp insurance and for employers and employees to know their rights and benefits.
Below we'll explain more about this type of insurance, and when should employers hire a workers' comp attorney.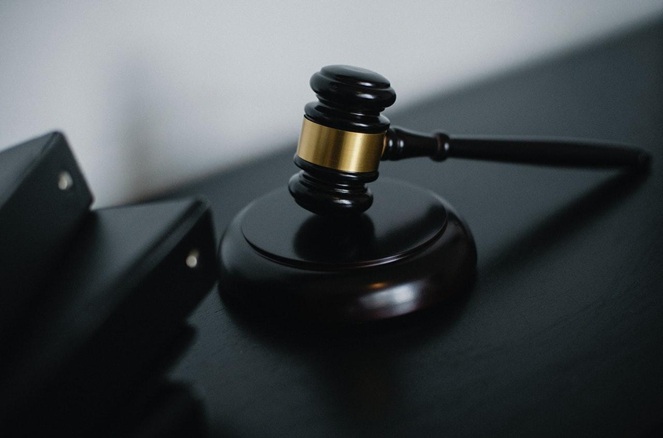 What is workers' compensation insurance?
Workers' compensation insurance protects employers and employees from financial losses related to injuries at work. This type of insurance is required for employers in almost every state. It protects the business and employees in case one of the workers gets sick or suffers an injury while on the job. Also, worker regulations are different in each state, so navigating this can be tricky if one is not familiar with the basics of workers' comp law.
With this insurance employers are responsible for expenses like medical bills related to an employee's injury. Workers' comp insurance protects the business from becoming financially crippled by potential lawsuits that might arise. Most often, all expenses regarding the injury will be covered by the workers' comp insurance, and all lawsuit costs and damages will also be covered by the workers' comp insurance.
This being said, every employer must have workers' compensation insurance to provide security for their business and employees. Bear in mind that workers' comp insurance costs are covered by the business and can be available through state-run insurance programs or private coverage.
Why do you need a compensation attorney?
In most cases when an employee suffers an injury it doesn't result in a lawsuit, but it's normal for employers to be cautious and know when would be the right time to hire a workers' comp lawyer. When looking for a competent lawyer do your research well, and remember to visit website testimonials so you can find more reviews about their cases from previous clients. Note that small business owners can benefit a lot from legal counsel.
When employees reject the right to benefits
Employees report the incident to the proper labor authorities in the state. If they accept a settlement package or benefits, it means they give up the right to sue the business. But in some cases, they can reject the settlement and pursue litigation.
Note that most workers' comp policies come with liability insurance, meaning the business is protected when an employee sues over a work illness or injury. This offers payment for legal costs associated with the claim, including hiring an attorney.
When the business lacks workers' comp insurance
In case the company fails to provide the required workers' comp coverage according to their state, it is likely that they will be contacted by the Occupational Safety and Health Administration. When this happens, the employer must consult and hire a lawyer.
When an employee is injured and the company lacks proper insurance, they will likely be held liable for medical costs, and even face state penalties and lawsuits. Bear in mind that workers' comp is regulated on a state level, and each one has its requirements and penalties. So, make sure you consult with a lawyer to know all the important things surrounding workers' compensation insurance.


States that have severe penalties for not carrying workers' comp insurance
Note that the penalty for not purchasing workers' comp insurance varies depending on which state you operate in, and it can result in a fine, jail, or sometimes both. States that have severe penalties include:
California – In this state, it's a criminal offense to not have a workers' comp, and you can be punished by up to one year in jail or a fine no less than $10.000, and sometimes both.


New York – Illegally uninsured employers may be charged with a felony or a misdemeanor, and fines range from $1.000 to $50.000.


Pennsylvania – In this state, intentional non-compliance is considered a felony of the third degree, and it can result in a fine of about $15.000, and up to 7 years in jail.


Illinois – An employer who hasn't provided workers' comp must pay $500 for each day of non-compliance, and a minimum fine of $10.000.
In closing
Even if dealing with workers' comp claims is very rare, it's still advisable for employers to be well aware of the scenarios and what they should do and expect in such situations. Consulting with a competent lawyer will provide knowledge on how the system works and how you can protect your business and employees from unnecessary situations.