Just about any business has a social media presence. Regardless of which platform, it's almost impossible to grow a brand's online presence without a social media presence.
So it should come as no surprise that B2B brands also need an effective social media strategy to foster growth and customer interaction.
And social listening can help you aid in both the growth and daily operation of your business. Social media listening also enables you to avoid making a reputation for all the wrong reasons.
But there's a lot more to social media listening than replying to every Twitter reply or liking every Instagram comment you get.
Social media listening can turn Facebook, Instagram, Twitter, or whichever is your poison into a significant touchpoint for your brand when done right.
But you need to keep an ear (or eye) out for the right things.
In this article, you'll see:
The difference between social media monitoring and listening
What you should listen for on social media
How these things help your brand
Let's dive in.
Social Media Monitoring vs Social Media Listening
There's a fine line between social media listening and monitoring. While they do, at times, overlap, it's essential to have a separate strategy for both.
Monitoring sees the football players, whereas listening sees the match.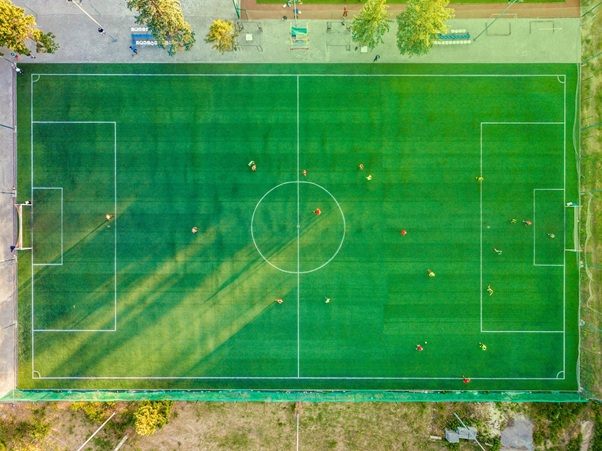 Social media monitoring is taking time every day to listen to what's being talked about online. Internet pop culture involving brands, trends, people, as well as politics, too. These things combine to create the online world that your product exists in. It's critical that you consider these things when marketing your brand and supporting your customers.

On the other hand, social media listening is the process of finding and analyzing real discussion about your brand, product, or a problem that your product solves. Effective social media listening helps build brand awareness and foster a positive reputation for those that can benefit from your brand's presence.

As a socially conscious brand, Ben & Jerrys used the BLM movement to affirm their stance and show that they're responsible for helping change social norms.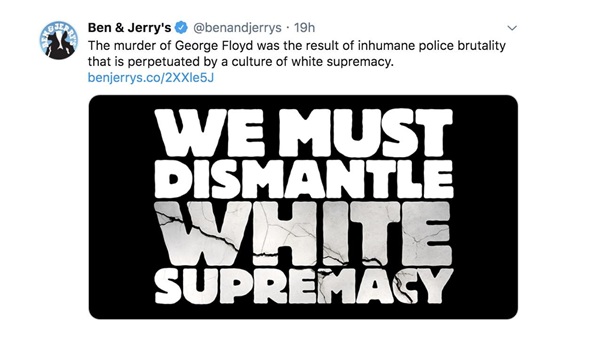 This is a fine example of a brand's proactive approach to social media monitoring.

Below is a fine example of American Burger chain, Wendy's, using social media listening to interact with both positive and negative feedback: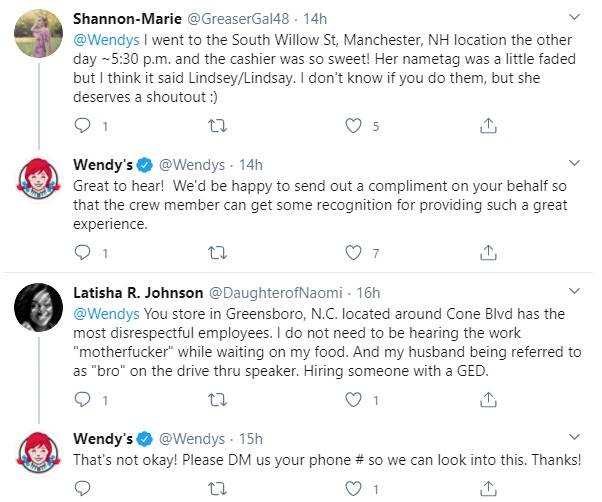 Let's dive in and see how you can use social media listening for your brand:

#1 - Find Honest Feedback

Remember when, as a kid, your mum put your stick-figure drawings on the fridge because it was 'so beautiful'? That's not really the feedback that's going to help improve your artistic skills. You needed your mum to say 'that's cute honey, but daddy doesn't have green hair.'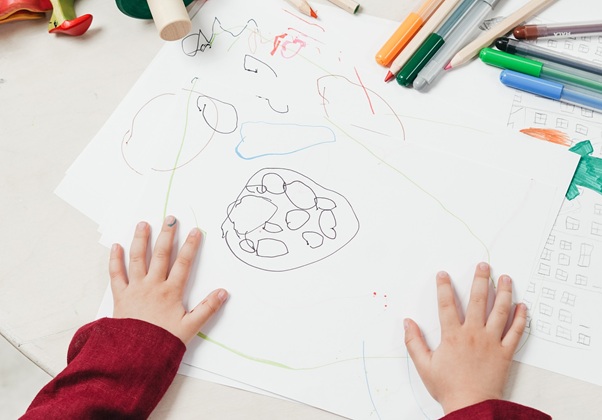 Honest feedback is critical. Not just for your childhood art skills, but your developing brand. And social media listening is key to finding that honest, unabashed feedback.

Reddit, Quora, and niche forums are made up of active users that regularly share their thoughts on a product or service.

Below, you can see a Quora post asking if the SEO tool, Ahrefs, is effective.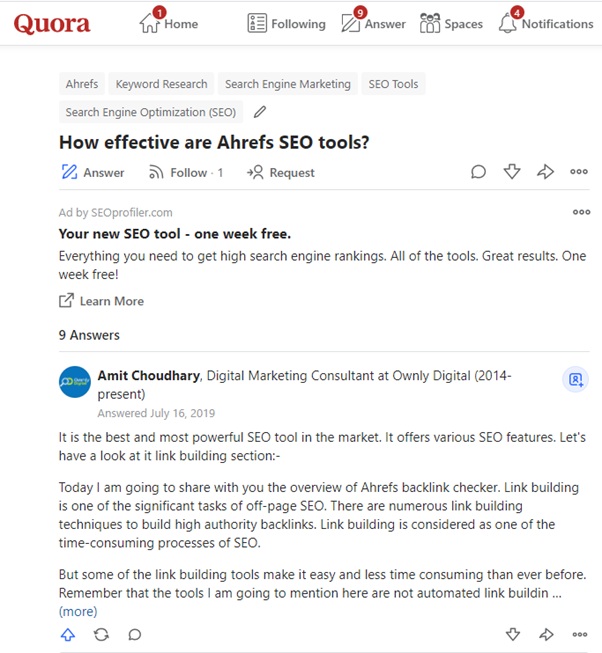 Suppose your product is spoken about on one of these channels. In this case, it can be a gold mine of improvement for your brand, as well as an opportunity to interact.

#2 - Effective Customer Support
Social listening can help turn your social media channels into a proactive form of customer support.

Many customers see social media as a support channel (along with phone and email). Because of this, you must use social media to monitor requests for help, and either take the support request to another channel or lend assistance on the social media channel itself.

Several months ago, I personally used Twitter to get help from Grammarly, a writing tool that I use: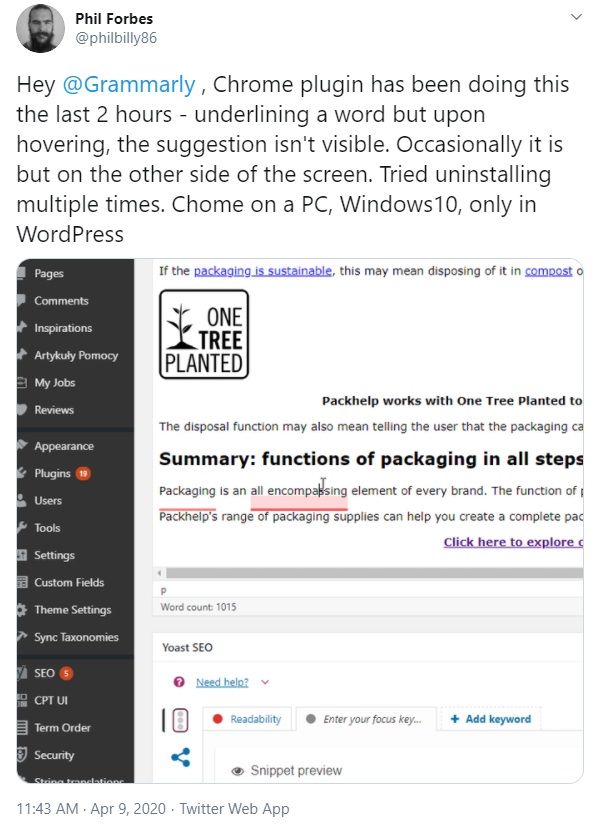 Within a few hours, the team had got back to me with the best way to get the help that I needed.

This simple response was an acknowledgement of my problem, and they pointed me in the right direction to get help.

Having standardized responses to feedback and complaints is good, but remember that a canned response isn't always the best.

A prime example is EA's post on Reddit about a disgruntled customer and micro-transactions. The result was the most downvoted comment in the history of Reddit.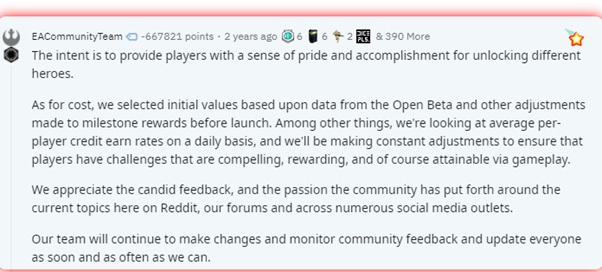 #3 - Monitor The Industry

Social listening helps you keep on track of 'hype' before it becomes a trend. Staying on top of popular hashtags, specific profiles, and other influential personalities, you're able to get an idea of the environment your brand will operate in tomorrow.

Having such foresight, and working with your marketing team and their plans can help you adapt a product's position, target audience, or even USPs.

This is akin to social media monitoring, however, it's also an excellent opportunity to take cues from a more comprehensive environment and assess how they relate to your brand. For example, is your product always being mentioned by eco-activists or environmentally conscious consumers? Perhaps teens that are head over heels about TikTok.

In monitoring the industry and environment that your product is a part of, you're blending social media monitoring with listening.

#4 - Improve Your Reputation

Below, you can see how a disgruntled user of Moonpig took his frustration to Twitter.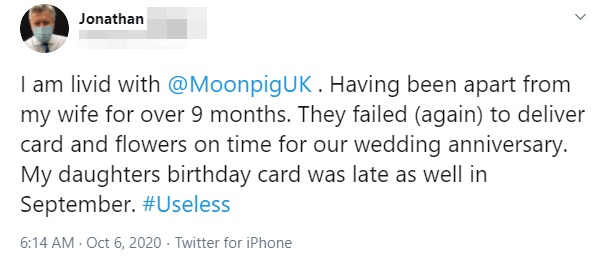 Most of what happens (including the above Tweet) on the internet is there for anyone and everyone to see. Moonpig has an option here - they can reach out and try and fix the problem, not contact Jonathan but try and fix the problem, or do neither. Any of those options will undoubtedly have an effect on their reputation.

So your brand's proactive approach to listening and interacting with fans and customers on social media helps improve and manage your reputation. And it's a positive reputation that'll help more people trust your brand.

But part of building (and maintaining) that positive reputation is also knowing when not to engage and talk. Not all mentions of your brand have to have your interaction proceeding them.

Different communities, people, and groups may talk about you in different ways. But what's important is that you know that they're not always talking to you. Therefore, knowing when not to talk is just as important as knowing when to talk.

#5 - Finding (And Managing) Advocates

Customers that like your brand are critical to effectively spreading your brand's name amongst their social circles. But it's brand advocates that can truly thrust your brand into new markets. Brand advocates elevate your brand using word of mouth marketing. WOM marketing is known to be some of the most effective marketing, as a personal recommendation (that's not paid for) builds a lot of trust.

Social media listening can help you identify brand advocates or those who may very well become advocates.

Below is a great example of finding a brand advocate: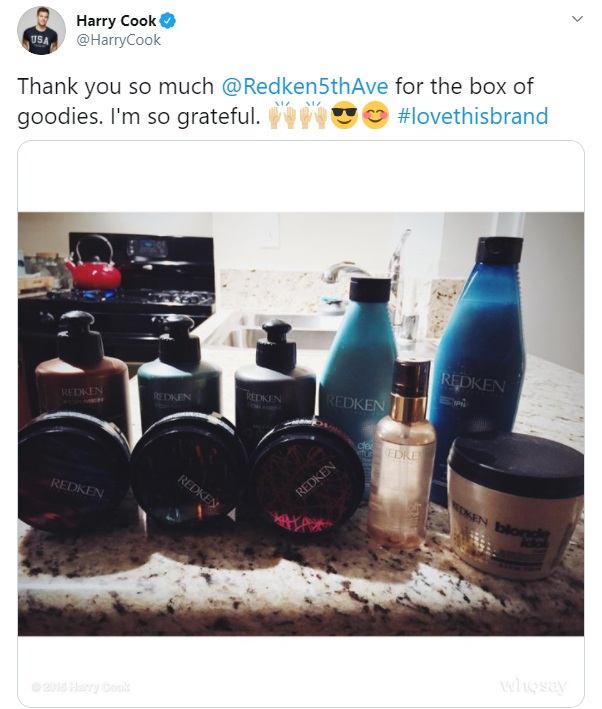 Redken clearly has an advocate in Harry. They can pursue him to create an unboxing video, attack him with freebies like custom tote bags and other branded goodies, encouraging him to create more content for the brand. In turn, he'll be showing off the brand's packaging materials and unboxing experience, and they'll use him as a traditional influencer.

Alternatively, they can engage with him, thank him and let him keep spreading the Redken name organically.

Interacting and managing brand advocates is vital to keep them effective and show onlookers how you treat those who are loyal to your brand.


#6 - Monitor Brand Growth

It's questionable whether the old saying 'there's no such thing as bad PR' still rings true in this day and age. What is true, though, that lousy PR will have an effect on your image, reputation, as well as your growth - but the same is true for good PR, too.

Below is an example of a controversial tweet from KFC Australia. While it caused a lot of negative press, it also helped spread their new product much farther than if they didn't have the bad PR: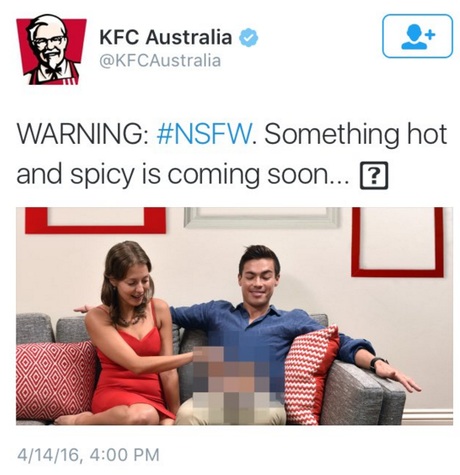 Whether it's good or bad coverage, social media listening helps you monitor the public's reaction to any press, controversies or 'questionable situations' that your brand may find itself a part of.

Combined with the right marketing attribution software, you'll be able to assess the relationship between negative comments and sales, traffic, conversions, or some other business metric. From here, you can then get an idea of just how much of an impact (either positive or negative) such a situation had on your social media data and your business.

#7 - Stay On Top Of Competitors
Knowing who is talking about your brand, and in what context, can help you move ahead of your competitors.
As well as keeping track of your mentions, it's essential to track your closest competitors.
How are brands interacting with them?
What are they doing that you're not?
What's the sentiment toward other competitors?
What's the difference between those talking about your competitors and those talking about your brand?
Answering these questions can help set you apart from your competitors, as well as take advantage of them.
Formal menswear company, SockSoho, recently tweeted an unboxing video made by one of their customers.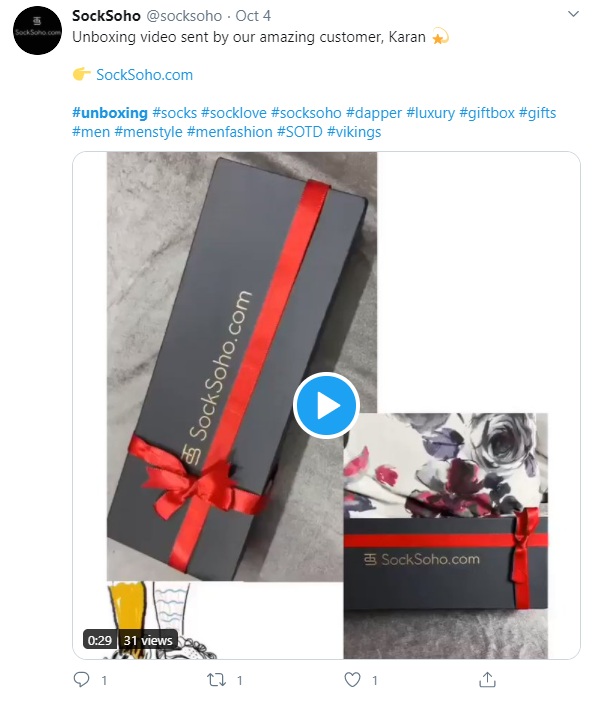 SockSoho's competitors can see this content, and not only get an idea of how much their customers love them, but also see the postal boxes being used, and the quality of the product. Some very advantageous insights.

#8 - Find Pain Points & Product Improvements

If people aren't 100% satisfied with your product, they'll more than likely take to social media to vent their frustrations.

This may be an attempt to 'publicly shame' a brand; it may be to get fast support in the public eye.

Either way, the information you receive via social listening can be valuable to improve a product and minimize pain points.

There's a fine line between criticism and constructive criticism. But as social listening makes you privy to both, you're able to filter what's productive from what's not. This constructive criticism can be passed on to relevant departments to develop further improvements.

Conclusion

For brands of all shapes and sizes, social media listening is the first step in making social media work for them. If you want to make social media listening effective, it's essential to have a plan.

Your tone of voice, which conversations you address, and in what way you address them, all these things help make your social media listening effective. Any social media channel that your brand has a presence on can become a marketing channel and customer support and sales channel in time.