Which payment processing companies should you choose for your business? Many business leaders struggle with this question. After all, payment gateway and digital payment can be fierce, especially if you are not a regular user.
With dozens of companies offering credit card processing and online payment solutions to choose from, it will be difficult for merchants to make decisions.
Here, we've compiled a list of the industry's leading payment companies to help you decide.


Table of Content


List of 11 payment processing companies with their pros & cons
Helcim
GETTRX
Paypal
Stripe
Adyen
Payline
2checkout
Authorize.net
Paymentcloud
Clover
Alipay
How to pick a payment gateway
FAQs
Conclusion

Helcim is one of the top competitors in the payments gateway market. It enables merchants and sellers to grow their businesses with hassle-free payment processing solutions.
Pros
Hassle-free to use
No monthly fee
Quick and convenient for customers
Cons
Complex user interface
Not suitable for high-risk industries

Based in Torrance, CA, GETTRX has over a quarter-century of expertise in the payment processing industry. The GETTRX team is committed to setting the standard by delivering the most advanced technological packages in payment processing, which makes their team one of the most knowledgeable in the industry.

GETTRX is also committed to pioneering new business opportunities for owners by delivering daily data that can improve a company's competitive position in the marketplace.

Their vision and technical prowess are reflected in GETTRX's vigilant focus on innovative solutions for the payments processing of today and tomorrow. With solutions for every business at the best rates, GETTRX will help save your business money.
Pros
Customized POS options
Secure online payments
Non-profit solutions
Cons
NA

PayPal allows access to millions of PayPal sellers and merchants for payment processing. It is a market player of some of the world's most prominent digital merchants, including Airbnb and Uber.
Pros
Fast, hassle-free setup
Offers mobile wallet options in-store
No monthly fees or contracts
Cons
Not suited for a high volume of transactions
It doesn't have 24/7 phone support

Stripe has been one of the renowned payment gateways in the market for a decade. Transparent fee structure, smooth integration with all major e-commerce systems, and easy-to-use interface have been essential factors in helping Stripe become one of the top options for customers.
Stripe enables you to manage one-off payments, invoice on a recurring basis, or even handle in-person payments.
Stripe also ensures payment processing security and securely saves all credit card numbers and transaction details (using good AES-256 encryption keys).
Pros
Hundreds of integrations with business software
Custom pricing available
Accepts all mobile wallet payments


Cons
High-risk businesses must wait seven days for payment
Phone support upon request
Fraudulent activity may result in a hold on your funds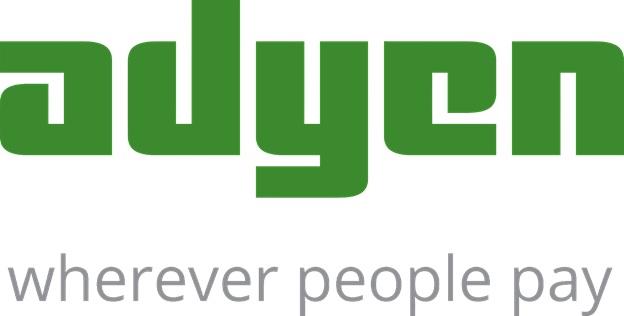 Adyen enables you to accept every payment made to your company from a single platform and provides you tools to manage risk and track results.
Adyen accepts more than 150 global currencies and 250 payment methods. Further, it lets you analyze transaction data to benefit from "data-rich insights."
Pros
Ensure smooth streamline process
Ensure managing risk
Cons
No support for PayPal payments
Mixed reviews on functionality

Payline has been in the payment gateway business for a decade. It offers transparent fees and a fruitful interchange-plus pricing model.
It is a custom payment gateway that allows you to set things up like recurring payments or other non-standard payment schemes. Also, it provides mobile solutions designed to accept payments via mobile apps.
Pros
User-friendly interface
The transparent interchange-plus pricing model
Cons

2checkout offers services in over 180 countries. It provides a comprehensive solution to ensure the payment process seamlessly. Also, it will let you access an advanced platform where you can manage your business' finances and e-commerce efforts.
Pros
Good customer support
Robust API
Cons
Slow process
Need improvement in security protection
Authorize.Net is a recognizable and oldest payment gateway operating on the web. It has made the payment process hassle-free for businesses of any kind to accept payments on the web and in person.
As per your business needs, you can use Authorize.Net to issue invoices, set up recurring payments, and simplify the checkout process.
Pros
Ensure smooth streamline process
Ensure managing risk
Cons
No support for PayPal payments
Mixed reviews on functionality

PaymentCloud supports various customer bases and offers solutions for eCommerce stores and other online business needs. Since high-risk companies face many barriers, they ensure the process seamlessly mitigates security risk.
Pros
Fast application approval
Easy to set up
Next day funding
Dedicated account manager
Cons
No pricing information on the website
Pricing varies by risk
May face early termination fees

Clover offers an extensive range of POS systems that work with its credit card processing service. It processes payments using its own POS systems. In addition, it provides four credit card processing plans: Register, Register Lite, Table-Service Restaurant, and Counter-Service Restaurant.
Pros
Easy to use
Smooth processing
Cons
Complex dashboard
Customer service needs improvement

Alipay is a popular payment platform launched by Alibaba and has grown as an Eastern payments player. It can process payments through online, mobile, and in-store channels. The company claims over 1 billion users.
Pros
Real-time monitoring
Risk management
Cons
Stores detailed transaction history of users
Average reviews on functionality
How to Pick a Payment Gateway
Let's find out what to look for in a payment gateway;


Does the gateway support your eCommerce platform?
Do you need more than one payment gateway?
What features do you need, specifically?
Does the payment gateway support the payment methods your customer base uses?
What fees are acceptable?
Does the provider have a good reputation?
Are you in a high-risk business?
Frequently Asked Questions (FAQs)
How Does a Payment Gateway Work?
Payment gateways enable buyers and merchants (and their banks) to carry out transactions digitally. For example, after swiping a card, the payment gateway makes sure the card is authentic, makes sure that they have enough money to cover the transaction, and lets the customer know if the purchase is accepted or declined.
What is the Difference Between Payment Gateways and Payment Processors?
Payment gateways and payment processors are alike because they connect the merchant's and customer's banks. However, payment gateways can identify that the cardholder is who they say they are, while payment processors alone cannot.
Do I need a Payment Gateway?
Payment gateways used to be beneficial for eCommerce stores, but today they are a short-term necessity for almost all businesses. Especially after the covid-19 impact, people started considering digital payments and e-commerce and the declining usage of cash payments.
Over to You!
So, these are a few popular payment processing companies out there. Some companies have great advantages over others and do the required work seamlessly. Before choosing any of these options, ensure to consider their pros and cons to determine if they can match your business needs.