Introduction
The customer has always been king, but recently this statement is becoming palpably visible in everything that businesses do. Delivering a great customer experience across all business-consumer interfaces has become imperative. Forbes corroborates this with its staggering statistics that say that companies stream ahead of their competition by 80% by delivering good consumer experiences.
This number holds special significance in the world of today, where over half (54.4%) of the website traffic is generated on mobile phones. Designing the user experience of your visitors, especially one that's crafted for mobile phones, has the potential to give your website visitors a massive boost. And therefore, it's high time to hire a UI UX designer, so your applications can be prepared for cashing in on this huge audience pool.
Let's take a look at what is trending in mobile UI/UX design.
Top Trends
There are numerous elements to creating a user experience that is fluid, intuitive, and impactful. The key in selecting the look and feel of your application, its tone, and user journey – depends on the voice and image of your brand. Here are the 10 most trending UI designs for mobile applications.
Personalization and ease
According to research conducted by WPengine, the latest generation – Gen Z – users prefer personalized experiences on websites and apps. Personalization is big today on all fronts, including UI and UX design. Serving personalized content to users in an app, including visual and functional elements that they can customize at will, is trending high on charts.
Asymmetry
Asymmetrical designs on apps are trending today for one big reason: there is boredom piling up in monotonous, redundant designs with symmetry everywhere. Giving your users a fresh new look by moving the app lines around a little bit creates an intriguing UI. The eyes focus on each element because of the asymmetry instead of just blankly skimming through the entire content.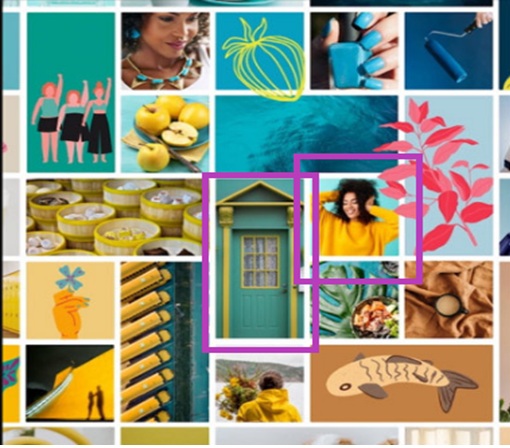 Abstract Design
Abstract design in UX and UI is gaining more and more traction because of its ability to invoke thought in the human mind. Many app developers are creating apps with less sharp edges and rounded corners to give the app a more "friendly" and "inviting" feel. Illustrations are on the rise, and in combination with abstract patterns, this UI trend is finding immense favor with users.
Futuristic, Illustrated Themes
The use of themed displays is also trending today, with many apps offering the users options to apply "themes" to their apps (dark mode is one example). It makes the app look adaptive, futuristic, and helps improve the consumer experience. Paired with catchy illustrations, this UI trend is making a big splash in the industry.
Navigational Innovations
With the advent of larger mobile devices with more area on the screen, mobile app developers are moving towards creating dynamic elements that assist the user with one-handed operation. One such feature is the obsoletion of burger menus in favor of floating menus; another example is movable keyboards. These features drastically improve the visitor experience.
Device-Agnosticism
Desktops aren't the main device for accessing the internet anymore. There is a mix of devices with varying screen sizes and processing capabilities that have driven app developers toward creating UIs that are independent of the device. Whichever gadget you access a website on, the display of the website should be able to render itself according to device specification.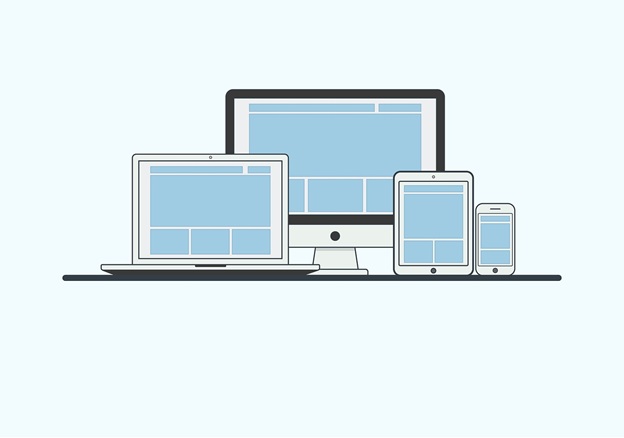 Chatbot Animation
Chatbots aren't aliens to consumers any longer. In fact, people have begun to turn to chatbots for basic queries about products and services as it is available 24x7. This has led app developers to include chatbots in the apps and assign fluid conversational properties to their chat windows. Easy selection of queries, chat downloads, exit chat, the design of chat – everything is well-thought-out.
Brutalism
Getting inspired by the architectural style prevailing in the 1950s, brutalism has found its way into app UI design. Outfits like media houses and for-cause establishments use bold typography, high-contrast color themes, and monochrome photography/images to pack a visual bang into their apps. This works exceedingly well to capture consumer attention.
Micro-Interactions
One of the top trending design features of great apps today is the micro-interaction details. Paying attention to the minutest detail and adding subtle animations to it achieves great finishing of the UI of an app, and makes it friendlier for the consumer. It also helps communicate the brand image in a positive light.
Social Media Integrations
Social media is a digital community, and it is where all the buzz is. It is trending to incorporate social-media-friendly features to your app, like direct one-tap buttons to share content on various platforms, or to share directly in private messaging with friends on other apps.
Conclusion
Whether a user enjoys using your app or not depends heavily on how well you have designed it and whether or not the design corresponds to the contemporaries. Leverage the trends listed above to create mobile app UI and UX that amazes consumers and keeps them coming back.