Since the advent of smartphones, users have not looked back, and technology has seen new inventions every year. Everything that has happened since then has surpassed even the most delusional imagination. In a few years, smartphones have become our constant companion, and therefore, the business of mobile app development is hitting the skies.
Every other organization or business is striving to gain a foothold on the mobile phones of their target audience. Because of this phenomenon, they all follow the new trends in mobile app development. Henceforth, in 2021, things will not change, and we can observe many recent trends in mobile app development to simplify users' lives.
What do you get with new trends in mobile app development?
When we follow new technology trends, they initially excite our imagination, and within a few moments, we begin to feel them in their totality. In mobile app development trends, what we experience is always far better than our imagination. New features and functionalities are not only beneficial for the users but also very productive for the business.
Mobile app developers bring these trends to the users through mobile app development. These trends will invite more users to jump on the bandwagon. In this way, companies are strengthening their user base. Therefore, let's start by discussing the critical trends in mobile app development that we can observe in 2021.
| Internet of Things (IoT)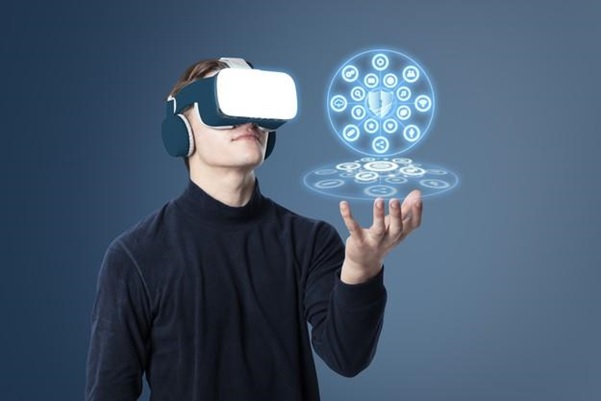 The Internet has crept into people's daily lives. If we think that the Internet cannot control our bedroom, kitchen, or home, we need to know what the Internet of Things (IoT) is all about. IoT is experiencing tremendous growth and has received positive reviews from users. It impacts many different areas such as connected devices, intelligent home security systems, autonomous agricultural equipment, wearable health monitoring devices, innovative factory equipment, wireless stock trackers, biometric cybersecurity scanners, etc. Some IoT products include the Amazon Dash button, Phillips lighting system, August doorbell camera, August smart lock, etc.
Future trends in the Internet of Things (IoT):
Smart homes and cities
Smart and self-driving cars and other vehicles
AI-powered IoT devices
IoT in healthcare
| 5G mobile Internet Networks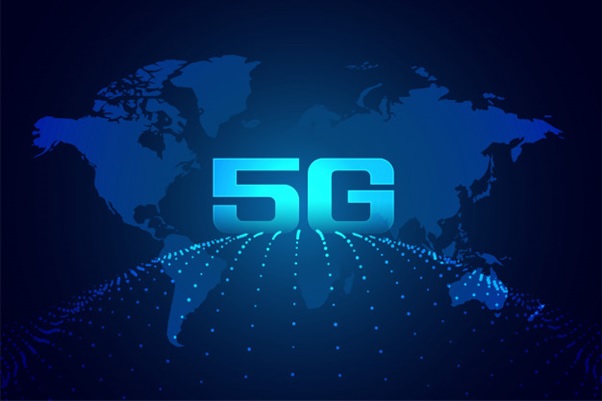 Did you know that the number of 5G smartphones will more than double to 600 million by 2021? And by 2022, almost half of mobile phones will have 5G. In the latest release of Apple's iPhone 12, the company has factored in the introduction of 5G networks. It clearly shows the most anticipated trend for mobile app development of 5G.
The successor to 4G, 5G, could be 100 times faster than 4G. This high speed could bring revolutionary changes in video streaming apps, especially in 4K video streaming, easy processing of VR and AR 3D objects, and better connectivity of IoT devices and services.
Impact of 5G in the future:
Wireless health services
Cloud computing
Driverless vehicle technology
| Artificial Intelligence and Machine Learning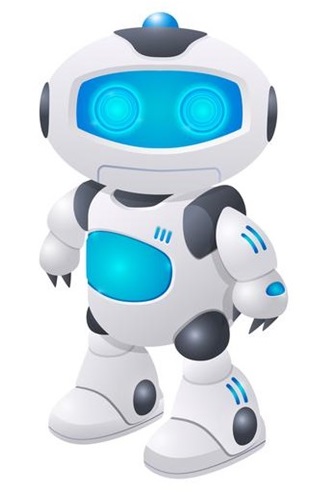 Artificial intelligence and machine learning are already starting to appear in mobile applications and devices. We may have already seen some of these examples: voice search, face unlocks, chatbots, etc. AI-powered photo filter apps such as Face App, Prism, etc., have taken the use of AI to the next level.
By 2021, AI will have a more significant impact on our lives. In addition to existing technology, AI trends such as AI-based cameras, voice translation, and user predictions will find a new place in smartphones.
The future of AI:
Static image recognition, classification, and tagging
Improving the performance of algorithmic trading strategies
Efficient, scalable processing of patient data
Predictable maintenance
Identification, detection, classification, and tracking of objects
Automated detection of geophysical features
Social media content dissemination
The combination of artificial intelligence and machine learning will be advantageous in the development of mobile apps. Whether developing Android apps or iOS mobile apps, it can learn the development process from past data, detect problems and solve them in real-time.
| Augmented Reality and Virtual Reality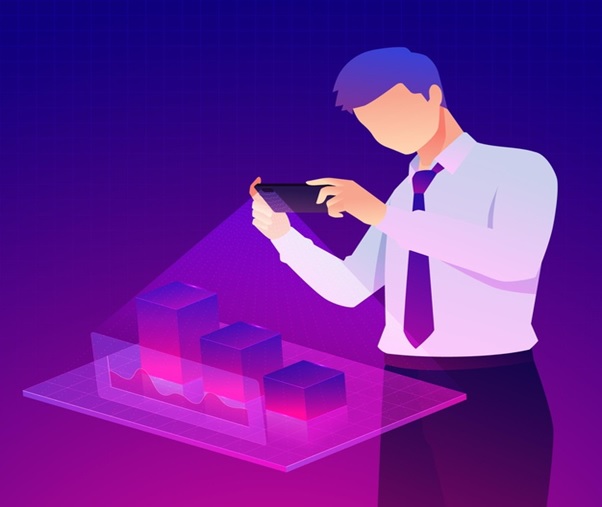 AR and VR technology is used to influence mobile apps for cameras, video, and games. But now that we're seeing Apple's ARkit and Google's ARcore, we're getting a taste of a mixed reality revolution. By 2021, we might see AR and VR come with features like motion tracking, occlusion of people, etc. Many AR-based app ideas will also evolve into fully functional mobile apps. Sectors like healthcare, tourism, education, e-commerce, etc., will benefit significantly from this.
Mixed reality smart glasses like Hololens, Oculus Go, Magic Leap, etc., can provide a better visual experience.
Future trends in AR and VR:
AR-based virtual user guidance
Virtual training simulations
Exploration activities (VR-based)
Live music festivals and concerts (VR-based)
Destination navigation (AR-based)
Visual learning (VR and AR)
Mobile apps for businesses
Enterprise mobile apps are the mobile applications that some organizations develop or offer to their employees to enable them to perform activities and functions necessary to run the organization. The development of mobile enterprise apps is becoming a significant trend worldwide. Some statistics show that companies achieve higher profits when their employees have access to mobile apps.
Mobile apps for businesses improve internal communication within the company, employee satisfaction, and productivity. By 2021, we will see many companies asking to have a mobile app developed for their organization.
| Beacon technology
Let's assume a customer finds a pair of shoes online but wants to try them in person. On the way to buy that pair of shoes in physical stores, the app on your mobile phone shows the stores that sell the products you want, along with prices and specifications.
It's not just limited to the imagination, but beacon technology has made it possible. Beacon technology uses Bluetooth Low Energy (BLE) signals. So when the phone enters a beacon area, the app receives the signal and provides relevant notifications and guidance.
In the marketing industry, this technology has enormous potential. It can reduce the bridge between users and businesses. Industries like hotels, museums, healthcare, etc., have already started using beacons for their services.
Future trends in beacon technology:
Presence in the healthcare sector.
Travel and tourism
Powered mobile payments
Physical games such as guessing games, treasure hunts, etc
| Blockchain Technology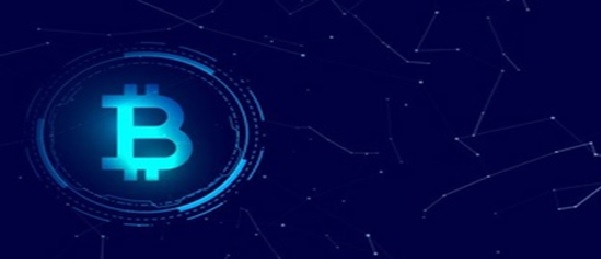 Not everyone is familiar with blockchain technology in detail. This technology records information so that it is very difficult or impossible to modify or hack the system. We have seen its offerings in the form of cryptocurrencies and smart contracts.
If Bitcoin gave us a taste of cryptocurrency, Ethereum showed us the true potential of Blockchain.
Decentralized apps are another example of Blockchain. Apps don't need an intermediary to manage their information. It can connect users and providers directly. In this way, no one else can penetrate the data.
Today, Dapps exist in many different industries such as healthcare, finance, retail, etc. By 2021, Dapps will also explore other sectors, i.e., the revolution of blockchain technology is just around the corner.
The future development of blockchain technology:
In the fight against piracy
Securing public elections
Transparent betting
Robotics
| Foldable Display
Folding Display is one of the key trends in mobile app development that mobile app development companies should focus on. Samsung Galaxy Fold and Huawei Mate X are the first smartphones with Folding Display. This trend may continue in the coming years.
The foldable screen will open up a new challenge for mobile application developers.
There will be an instant change of the screen size based on the user's actions. Mobile applications will have to adapt to the screen.
| Geolocation-based apps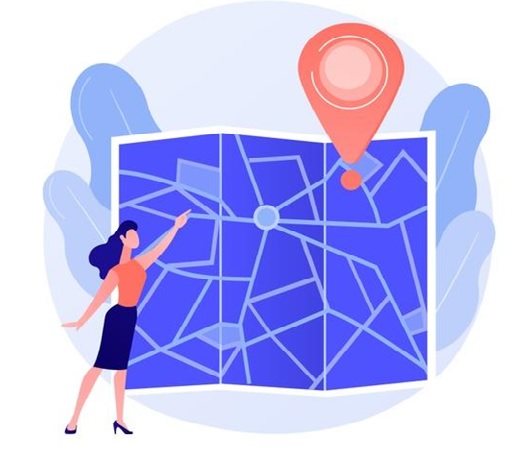 The development of mobile apps with geolocation is already a prominent trend and will continue to increase in the coming years. Geolocation enables mobile apps to deliver a highly personalized experience to users.
By collecting users' geolocation, apps can deliver location-based services, better marketing campaigns, etc. It also helps analyze usage patterns and gain insights into user behavior and location.
Future trends in geolocation-based apps:
Better proposals
Personalized recommendations
AR in geography or astronomy
| Mobile wallets
Mobile wallets have gained a soft corner in users' hearts. As economies in different countries go digital, users often prefer not to pay with cash or enter account or card details. They like to make the payment through the inbuilt mobile wallet for quick transactions.
By integrating popular payment gateways with mobile wallets, the payment process becomes faster and smoother.
Mobile wallets like Google Pay, PhonePe, Amazon Pay, Paytm, etc., have gained immense popularity. The industry has not been saturating now, so there is more potential in the future.
Future trends for mobile wallets:
Audio-based mobile wallets
NFC-based payments (Near-field communication)
Radio Frequency Identification payments
| Mobile commerce or M-commerce
By this COVID-19 pandemic, you must have realized the potential of a mobile application for your business growth. A mobile application for your business will help you increase your business revenues and sales and build a trustworthy brand reputation. Customers now prefer to shop anytime and anywhere, even when they are on the go. That's why mobile e-commerce applications prefer it over their website counterparts. The e-commerce industry is turning towards mobile commerce or M-commerce. It has been estimated that in 2019, there were sales of $2.3 trillion in 2019, which is expected to reach $3.5 trillion by 2021 globally. It represents nearly three-quarters of total e-commerce sales.
According to a recent report, mobile phones and tablets account for 69% of total e-commerce sales.
Future trends in e-commerce:
One-click ordering
Voice shopping
Omnichannel shopping
| Wearables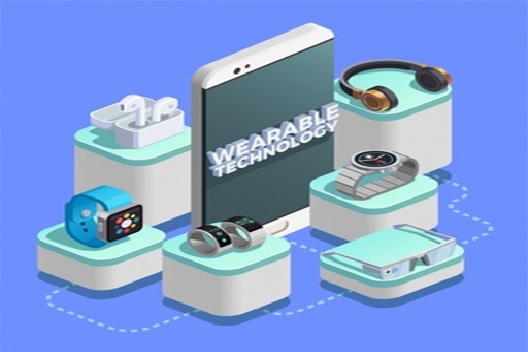 Wearables have already created a massive wave among users. They are available on the market in smartwatches, bright jewelry, display devices (Google Glass), body sensors, etc. The best thing about wearables is that users can interact with these wearables via mobile apps. But with IoT, they will also be able to control the devices from remote locations.
These wearables can track and analyze body movements, heartbeat, steps, body temperature, etc. In 2021, we may observe more requirements for apps for wearables.
Future trends in wearables:
Trends for wearables: think reading glasses
Virtual assistant in contact lenses
Virtual keyboards through nail polish or contact lenses
| Biometric authentication
Biometric authentication has become a part of mobile apps related to banking, finance, payments, etc. Previously, it was limited to unlocking mobile phones, but now it has become a fast and convenient way to log in to apps.
The main factor influencing this trend in mobile app development is its ease of use. The user doesn't have to type any login details or draw any pattern; touch, and it's done.
By 2021, all mobile apps should look at implementing the fingerprint or face unlock option for users. In addition to face recognition and fingerprint scanning, biometric authentication can also include iris scanning, voice recognition, hand geometry, etc.
Biometric authentication has become part of mobile applications in banking, finance, payments, etc. It used to be limited to unlocking mobile phones but has become a fast and convenient way to log into applications. Previously, it was limited to unlocking mobile phones, but it has now become a quick and convenient way to log into applications.
The main factor influencing this trend in the development of mobile applications is their ease of use. The user does not have to type in login information or draw a pattern, touch, and go.
By 2021, all mobile applications should consider implementing the option of fingerprint or face unlocking for users. In addition to facial recognition and fingerprint analysis, biometric authentication can also include iris analysis, voice recognition, hand geometry, etc.
Future trends in biometric authentication :
Immigration services
Cloud-based biometric solutions
Online banking and mobile payments
Streaming virtual events
Finally, this is one of the latest trends in mobile application development. Virtual events were created during the COVID-19 pandemic when people could not attend actual events. It has become so popular that it has a future even after COVID.
Hopin is one of the most popular sites for virtual events. It is an online event platform that connects people from all over the world. It differs from other platforms because users can change rooms, listen to different speakers, visit various booths, or communicate with different participants.
By 2021, we could see more of these platforms in action. With virtual platforms like this one, events cross borders and become more accessible and convenient.
| Conclusion
There is a very bright future for mobile app-based businesses, and with 5G technology, we may see a significant audience turning to mobile apps in 2021. There are many top app development companies in India which can help you in making your mobile e-commerce app.
Author Bio
I'm Olivia Cuthbert, and I am a technical consultant and writer working for PixelCrayons. I am passionate about exploring and writing about innovation & technology and have been in this field for 4+ years,