The popularity of online shopping continues to grow and more and more entrepreneurs are deciding to sell their goods online. If you've been toying with the idea of opening an online store, now might be a perfect time - the market is booming and there's a great number of tools and software solutions to choose from.
But managing an online store is much more than just stocking it with products and hoping for the best. Bear in mind that until your store starts making a profit, it will probably be just you. That means you'll have to cover a number of different aspects such as attracting customers to your site, solving customer issues, managing inventory, etc.
Sounds overwhelming? Here are 6 tips that will help you manage your online store effectively from day one.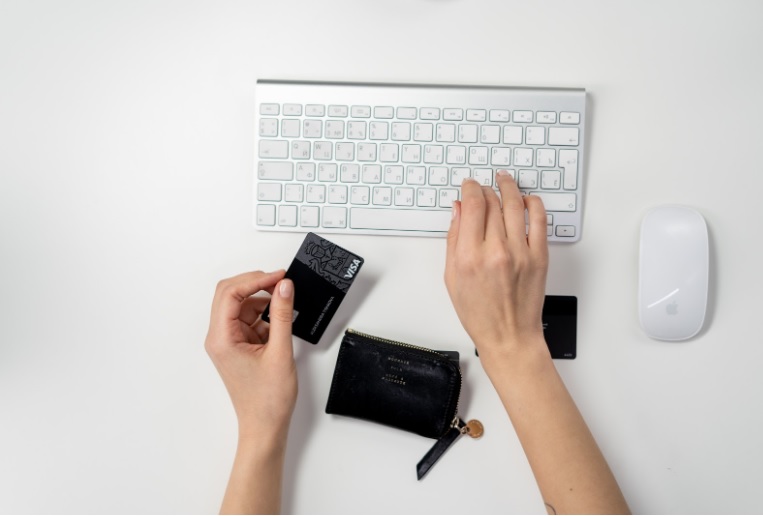 1. Use an Inventory Management System
Counting a clothing store's inventory manually can be tedious, especially when you have to manage your business on a day-to-day basis. Spreadsheets used to be very popular but they don't save managers more time than the paper-and-pencil approach and are almost as prone to errors as manual counting is.

Coming to the rescue of online clothing store managers are new software solutions that promise to do much of the heavy lifting when it comes to recording and updating their inventory numbers.

The ideal solution for online clothing stores is inventory management software that provides a real-time look at your current product levels. The software updates automatically as new sales, supplements, and returns are recorded and synchronizes your inventory with other business and finance processes to provide a detailed view of your bottom line.

What to find out more? This guide tells you all you need to know about inventory management software and its benefits.

2. Provide Adequate Customer Support
One thing that you really don't want to mess up when running an eCommerce business is customer care. Nearly 85% of consumers say that customer service is a key factor in deciding whether to purchase an item and 95% of them consider customer service to be important for brand loyalty.

Fortunately, there's a number of innovative ways to stay in touch with your customers and make sure their issues are resolved on time. Live chat is the leading digital contact method for online customers at the moment - namely, 46% of online shoppers prefer live chat compared to 29% that choose email, and only 16% social media. By integrating live chat, you can optimize customer satisfaction, conversions, and sales. It's affordable, simple, and an excellent way to create loyal customers.

3. Ensure Your Copy is on Point
There's nothing worse than choosing great products and building a visually-appealing and functional website only to realize that you have tons of visitors but very few sales.

What might be the problem? Well, have you paid attention to your copy? Good product copy needs to be informing, convincing, and enticing. Potential customers want assurance that your products will add some sort of value to their everyday lives.

Luckily, when it comes to crafting great copy, your knowledge about your products is on your side. On the other hand, if your writing skills aren't very good, you might end up with dull, detailed copy that creates no emotional connection with your products. Another problem is the time; if you think other aspects of your online store need more attention, consider hiring a freelance writer who will do the job for you..

4. Send Abandoned Cart Emails
Did you know that seven out of every ten customers won't complete their transaction? Cart abandonment is a very common occurrence, but the problem is it can be difficult to determine why it is happening. It might be that the customer realized they didn't have the credit card with them or simply ran out of time. Whatever the reason, it's worth sending abandoned cart emails to remind your customers of the items in their shopping carts.

However, if the number of abandoned carts is very high, consider running a site testing and analytics to figure out what the problem is. Maybe your payment process is too complicated or too long, or there are unexpected costs popping up at checkout - all these can be major reasons for shoppers to drop their carts.

5. Leverage Social Media
Today's shoppers have high expectations, so besides outstanding shopping experience and customer care, they're also drawn to brands who humanize themselves via social media. Social media is a great place to share industry news, behind-the-scenes posts, updates and special offers, as well as to foster interaction with your shoppers.

If you want to build a strong online presence and engage your target audience, start by creating accounts on all major social platforms - Facebook, Instagram, Pinterest, and Twitter. Ideally, you should use all of these but if that seems like a lot, try to be active on at least two of these platforms.

However, simply setting up accounts is not enough - the key is to be social, hence the name. How many times a day you post will depend on several factors, but try to post at least once a day in order to stay on top of people's minds.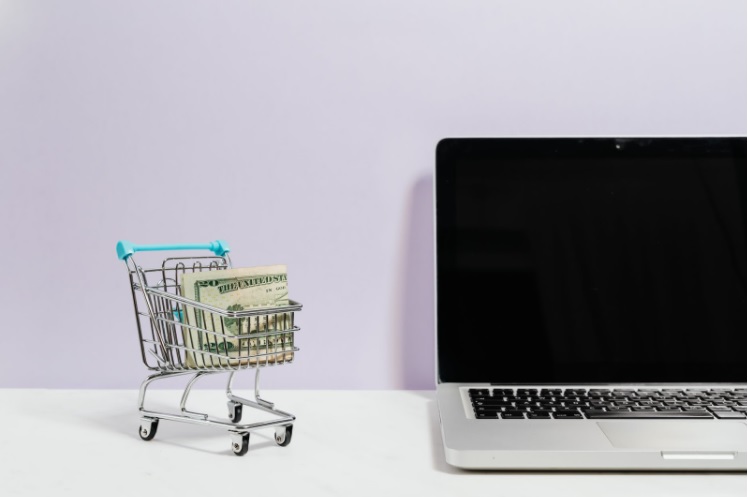 6. Rely on Data
While it is true that data can sometimes be confusing, you simply can't afford to ignore it. Data can help you determine who your target customers are, what their purchasing habits are, when they like to shop, which products are selling best, what marketing tactics are working, etc.

Assessing your data will help you make the necessary adjustments, improve your online store, and make informed decisions when it comes to future trends in your niche.

Final Thoughts
Managing an online store isn't easy, especially when you have to (or want to) do everything on your own. Luckily, following these tips and using the right tools can help you manage a successful eCommerce business, build a strong online presence, and boost your revenues.