You're probably in a competitive market if you sell fashion accessories, premium gadgets, or consumer-packaged products.
With competitors, consumers, and cultural trends shifting quickly, it can be tough to gain a competitive advantage – and even more difficult to maintain. Fortunately, an effective technique to stake an e-commerce claim allows you to move quickly and organically engage with customers to increase sales and conversions.
Even better, it is most likely that you already have one foot in the door using this instrument, which is social commerce.
Why is Social Commerce Important for E-commerce Businesses?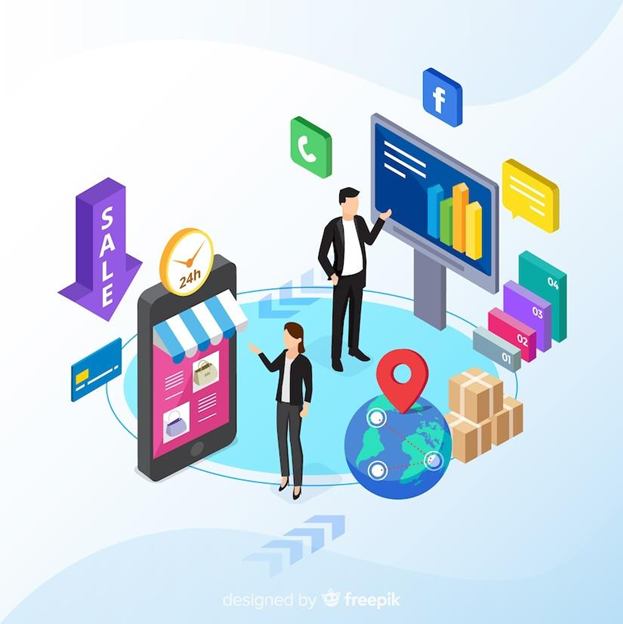 Social commerce is selling products or services directly through social media platforms. It differs from traditional e-commerce because customers can discover and purchase products directly within their social media feeds. It often involves more user-generated content and personalized shopping experiences. Social commerce provides businesses with an additional avenue for reaching customers and increasing sales and engagement.
The following are the benefits of social commerce for e-commerce businesses:
How to Utilize Social Media for Your E-Commerce Business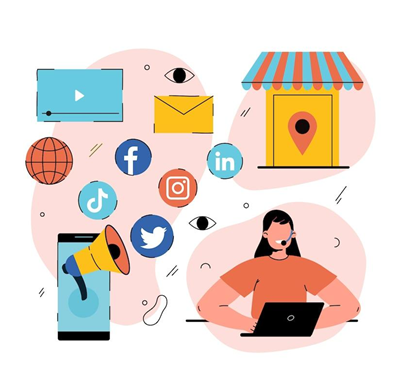 Utilizing social media for your e-commerce business can be a highly effective way to increase brand awareness, drive traffic to your website, and boost sales. Here are some tips on how to make the most of social media for your e-commerce business:

1. Choose the right social media platform: Identify the target audience and the social media platforms they are most active on. Then, create a presence on those tailor-made platforms for the audience.

2. Create a social media strategy: Define the social media goals, target audience, content strategy, and posting frequency. Ensure that the content strategy showcases products and provides value to the audience.

3. Build a social media presence and engage with the audience: Respond promptly to comments and messages, and encourage user-generated content. This helps build a loyal customer base and increases engagement.

4. Drive traffic and sales to the e-commerce website: Create shoppable posts, use product tagging, and promote sales and discounts to drive traffic and sales to the e-commerce website.


Revolutionizing e-Commerce: Unique Features of Social Commerce Platforms that Help Businesses Grow
Social commerce platforms offer unique features that can help businesses grow and revolutionize the e-commerce industry. Here are some of the most important features that businesses can utilize:

Instagram

Instagram is a popular social media platform that allows users to share photos and videos. With its shopping feature, businesses can create a shoppable feed of their products, tag products in their posts, and even set up an Instagram shop where customers can browse and purchase directly from their profile.

Facebook Shops

Facebook Shops is a feature that allows businesses to set up an online store on their Facebook page. With Facebook Shops, businesses can showcase their products, customize their storefront, and communicate with customers through Facebook Messenger.

Pinterest

Pinterest is a visual search engine where users can discover and save ideas for projects, products, and more. Businesses can create pins and boards showcasing their products, and users can save and share them with others. Pinterest also has a shopping feature that allows businesses to tag products in their pins and create shoppable pins.

TikTok


TikTok is a popular short-form video app that has become a powerful marketing tool for businesses. With TikTok's "Shop Now" feature, businesses can link to their online store directly from their videos, making it easy for viewers to shop for their products. You can also use TikTok analytics tools to get more insights.
Snapchat

Snapchat is a social media platform that allows users to share photos and videos that disappear after a short period of time. With its shoppable AR lenses, businesses can create fun, interactive experiences that allow users to try on products virtually and purchase them directly from the app.


Each social commerce platform has unique features that can help businesses grow by reaching new customers, increasing engagement, and driving sales.
Tips for Successful Social Commerce Implementation

Successful implementation of social commerce requires a well-thought-out strategy and execution plan. Here are some tips to help ensure success:

1. Best Practices for Incorporating Social Commerce into your e-Commerce Business
2. How to Measure the Success of your Social Commerce Efforts
3. Common Pitfalls to Avoid when Implementing Social Commerce
Conclusion
Social media has changed the game for e-commerce businesses with the rise of social commerce. By integrating social media platforms with e-commerce, businesses can tap into the power of social media to boost sales, improve customer engagement, and gain a competitive advantage.
To succeed in social commerce, businesses should choose the right platform, create engaging content, and make it easy for customers to purchase their products.
It's time to revolutionize your e-commerce business with the power of social commerce!