Are you doing all you can to maximize the potential of your Instagram account? If you've noticed a dip in your follower metrics per month, it might be time to refine your social media strategy. Don't think of buying fake followers to combat it: as Instagram's most important metric is engagement, fake followers harm your brand by depriving you of potential interactions, leads, and conversions. It even goes against the platform's terms of service, granting administrators the power to delete your account at any moment.
That's why you need to target high-quality, authentic followers. Preparing your content in advance, scheduling them, and merely waiting for the followers to roll in isn't a sustainable or effective social media strategy. We've listed down 5 ways you can do more and get more in return.
1. Plan Your Aesthetic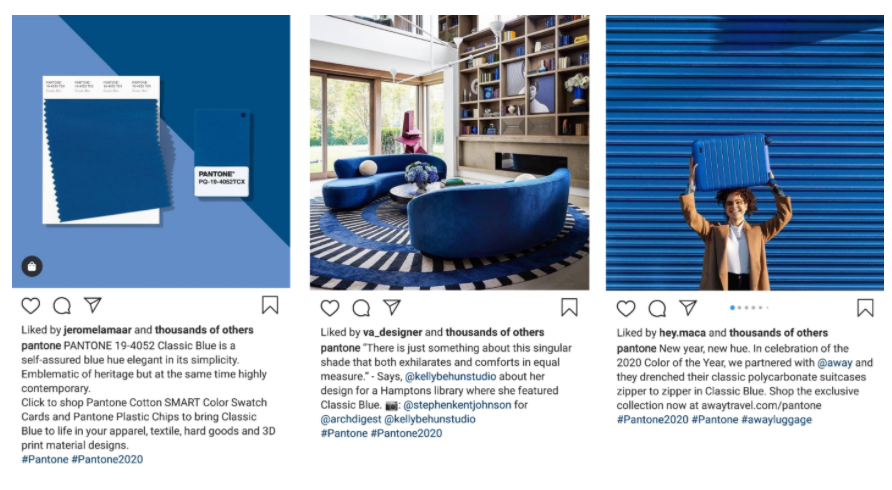 Instagram is all about visuals, and that means you need to understand the value of good editing. Whether you're using the social media platform for a personal or business brand, translating your values into eye-catching photos and compelling videos is paramount.
Decide on a color scheme or image layout to keep consistent across your Instagram feed and stories posts. Using a toolkit like Instasize, apply it to all posts to form a signature aesthetic that reinforces your brand image.

But just because you're keeping the look similar doesn't mean you can't experiment. Remember to place graphic elements or text when applicable, especially on Instagram Stories where there's a variety of stickers and GIFs to choose from.

If you are a brand or business, remember that your logo is an integral part of your aesthetic. If you think your logo needs a revamp to suit your desired feed, you can experiment with online logo makers like Designhill. Your logo is your first impression; get more followers by having a logo that appeals to your audience.

2. Engage with Like-Minded Users
Mingle with other profiles in your community space. Research user accounts interested in similar topics and get their attention by applying the $1.80 Instagram Strategy popularized by Gary V. With this strategy, you can gain authentic followers by leaving a comment on the top 9 trending posts for 10 different hashtags relevant to your brand per day.

It only takes a few minutes of your time, but this activity highlights your account's activity to other users. Now, you'll be visible not just to the profiles posting these photos, but to anyone else viewing their posts as well. You can be rewarded with new profile visits and comments of your own.

3. Be a Creative Resource
Nearly every Instagram user wants to get better at something. That can either be social media or an activity related to what you're promoting. You're in a unique position to give them what they need. Leverage your expertise to create and promote information products that are cheap and easy to access through your Instagram profile.
Some examples of these monetization strategies include:
Phone wallpapers
Instagram stories templates
Lightroom presets
Tutorials
Stock photos and videos
Font packs


… And more!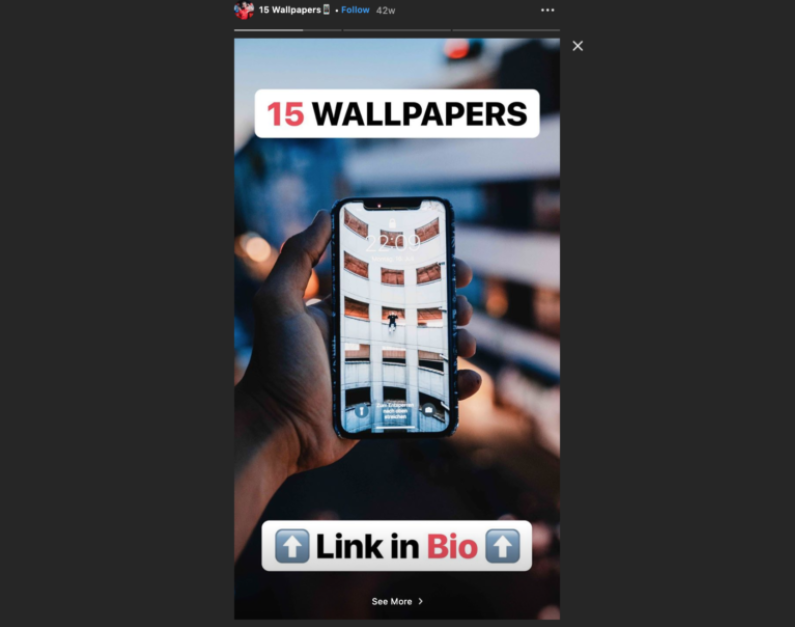 You can also make several of them available for free to build up initial interest. Spacing out the release of these resources and promoting them beforehand is a good way to attract new followers interested in receiving more.

4. Use Topical Hashtags
Hashtags are part-and-parcel of any basic Instagram strategy. But are you using them to their full potential? Here are a few tips for unlocking the power of hashtags:
Do you have an SEO strategy set in place? Use some of your favorite keywords as hashtags to boost discoverability both on and off the platform.
Research for the most effective hashtags to use on Instagram. You can opt to use separate social media hashtag tools for this, or just use the search and explore functions within the app.
Be consistent. Use hashtags in every post to keep each of them on potential followers' radars. You never know which post of yours will pop up on their searches—any one of them could be the reason someone clicks follow.
5. Cross-promote on Multiple Channels
Have a community built-up on other platforms? There's a chance they may have Instagram accounts too, but may not know how active you are. That's why it's important to cross-promote your Instagram profile anywhere else you can. You can also use Instagram automation tools for best results on Instagram marketing.

Put social media sharing buttons on your website homepage, for example, or promote Instagram-exclusive content on your other social media channels. It's an incentive for followers from other sources—they'll be more willing to give you another follow if it's content you won't post anywhere else.

Take note: these new pieces of strategy won't magically grant you a huge amount of new Instagram followers overnight. Attracting authentic followers means you must be a bit more patient and draw their attention in organically. It takes a bit more effort, but the rewards are great in the long run. Authentic followers grant more engagement, more interest in your posts, and—if you've nurtured them enough—potential conversions and sales. Keep up with these activities, record your progress, and see just how much more your Instagram profile can grow.