There is no shortcut to success but there is a pathway that you can follow to get guaranteed success in eCommerce. Google shopping campaigns and shopping ads can promote your products in such a way that will boost your product visibility. This is because most people searching for products online will easily get your products via Google.
With the constant growth of Google Marketplace Shopping, the face of retail search marketing has evolved. No matter your business size, you will get lots of clicks, customers, and sales through shopping Ads.
The concept of PPC text Ads of Google is backdated due to the current pace of the marketplace. Google Shopping Ads appear on Google shopping - Google's sales channel. Also, shoppers can get the ads on top search outputs of Google, including image searches. Therefore, you can spread your product's visibility organically as well as in a paid format.
The fact is, Google shopping Ads mean increased product exposure and business growth across the Google network. Anyone can outperform the competitors by brushing up their brand awareness as a merchant. Hence, you should read this article to discover why Google shopping ads is essential for your eCommerce business.
In this article, we will represent all the benefits of Google Shopping Ads. In the end, you will learn why Google Shopping Ads is essential for your eCommerce business in 2021.
1. Improve Product Visibility with Shopping Ads
When it comes to increasing product visibility, your business size does not matter. Because Google shopping does its best to make your product easily explorable and visible in SERPs. As a result, shoppers will purchase your products by disco ring it in the top search outputs.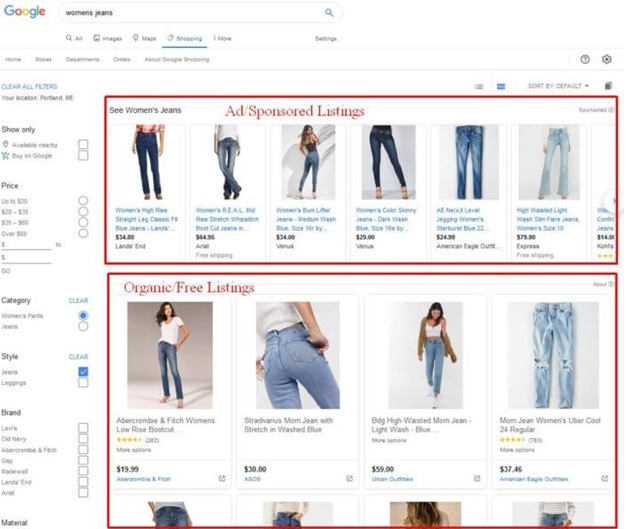 Generally, Google ensures that your products appear in the top search results above the organic ones. Even if your brand isn't well-known, customers' search keywords may cause your ads to show in the search results. Therefore, your product's visibility and online presence will rapidly increase.
The carousel ads include twenty positions to display shopping ads in search results. But the fact is that Google shopping ads are more attractive and effective than search ads. Google triggers the shopping ads based on the relevance of your keywords and shoppers' search terms. Therefore, you can apply keyword research to product descriptions, contents, and ad copies.
Customers looking for products on Google carry the intention to finalize a purchase process. Therefore, traffic collected from ads can significantly expand your brand awareness capability. Moreover, you are getting a huge opportunity to convert your customers.
2. Automation for your Ecommerce Business
Before creating Google Shopping Ads, you must create a merchant account and product feed. Consequently, your shopping ads will be automated by Google, which will minimize your efforts.
First of all, your product feed's information will get updated through the automation process of Google. When your store's latest information syncs with the product feed data, they are correlated. As a result, when you update your store's information, the product will also get updated.
Google's unique algorithm matches the suitable products with related keywords. Afterward, it matches those keywords with customers' search queries. Ultimately, the search output is displayed to the customers via search ads or shopping ads.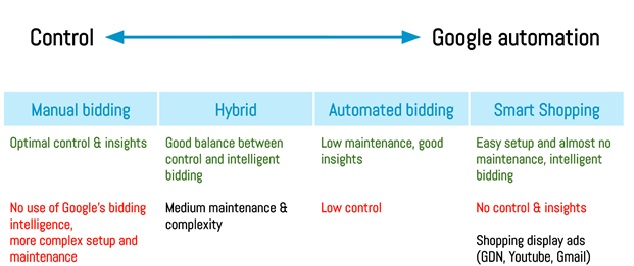 Your store may have few products or a large inventory, but the automation process balances the ads campaign on google. Depending on your business platform, you can use different tools to set your product feed accurately. For example, for WooCommerce shops, CTX Feed can create the most optimized product feed instantly.
On the one hand, the automation process of Google saves your time in creating the ads. On the other hand, it makes overall optimization and maintenance easier.
3. Shopping Ads Outperforms Text-based Search Ads
Shopping Ads dominate the text-based ads of Google, and there are multiple valid reasons for that. Retailers are more aware of their investment and return, which is why they are investing more into it.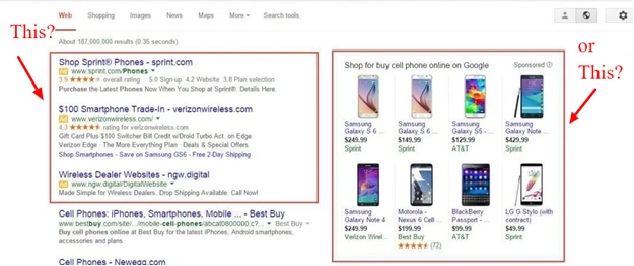 Consumers are more attracted to shopping ads because they are more attracted to ads with images, text, and other components. After watching all the necessary information on the ads, their buying intention automatically increases. This is why the conversion rate of shopping rate is high enough to satisfy the retailers.
Compared to text-based ads (23%), the conversion rate of shopping ads is notably high (26%). The visible ROI of Google shopping ads is always high and favored by business owners. The true fact is, you are paying less for the shopping ads but, in return, getting a solid customer. You won't need to pay a single penny unless a shopper clicks your ad.
The effectiveness of shopping ads surpassed text-based ads due to better customer targeting. You are getting product title, ratings, and price altogether in one ad format - shopping ads. Therefore, you will be excited to click on shopping ads from the customers' point of view.
4. Product Appearance in Various Network
While publishing shopping ads, you are creating a Shopping campaign in Google. As a result, your brand and product appearance is increasing massively across various platforms. Shopping ads appear in the following networks or channels of Google that are crucial for any eCommerce business:
Appears in normal Google search results (Search engine result pages). These results exclude sponsored ads or text ads.
Google Shop or Google's shopping tab is redirected via the search engine of this platform.
Partner websites of Google or those that come under the Google search network's raider. You need to set your campaign to accept search partners.
In numerous Google display networks, including YouTube, Google Discover, Gmail, and more.
So, while creating a google shopping campaign to launch your shopping ads, you get access to a wide range of networks. As a result, when you create a Google shopping campaign to run your shopping ads, you have access to various networks. With this in mind, think about how far your brand will reach with a reasonable investment.
5. Generate High-Quality Leads Via Shopping Ads
The quality product information of Google Shopping Ads will bring you qualified leads for you. Shoppers are looking for a shortcut way to purchase which is authentic and verified. Google shopping ads do their best to provide visually appealing and informative advertisements. As a result, customers will land on your product page with high purchase intent.
Before arriving at your websites, customers are getting their preferred answers via your ads. Therefore, they are waiting to click the "Add to Cart" button and complete the purchase process. The ads are ready-made with product name, image, price, ratings, and brand name. With all this information in mind, customers are convinced to grab the product without thinking any further.
When customers are arriving at your site by clicking the ads, you have to play the cards. This means showing them more elements of your website to let them explore. As a result, after purchasing your product they will stick to your site and purchase again. All you have to do is display enticing offers or preferred products to build long-term relationships.
6. Rapid Output for Your Ecommerce Business
Compared to any other ad formats of Google, shopping ads or pay-per-click ads can bring more traffic right away. Therefore, you will see a high conversion ratio right after going live with your ads.
It takes 12-24 hours for shopping ads to get the approval of Google. Within a brief period, you can launch ads and generate sales. Consequently, millions of shoppers will be able to see your ads when the following objectives are completed:
Google Shopping Campaign Settings
Strategy for grabbing Audiences
Bidding Settings and Strategy
After completing these objectives, you will see a dramatic output on your ROI. Additionally, google shopping ads work perfectly for the following situations:
While launching new products or a group of products on your site
While running promotional campaigns
During sales campaign
On the seasonal promotional campaign
To gain rapid sales growth in a short period
For expanding brand recognition in a massive amount
To spread brand identity against your competitors
7. Shopping Ads offer Better SEO
Running paid campaign is not mandatory in Google because you can also attain organic results. Previously, only the pay-per-click method was the only way to represent the paid PLAs. But Google offered more flexibility for eCommerce business owners. Therefore, you can get more traffic to your site organically without investing money. Sounds integrating, right?
Google employs the procedure in Shopping ads the same way they utilize SEO to gain traffic. This technique allows shoppers to see the search result that redirects them to your site. As a result, they can view your products via different Google platforms such as the Shopping tab, Lens, Image, etc.
Two methods of getting organic results are:
Transferring all your product information to google merchant Center account as a product feed. You can follow the same process for paid campaigns.
To automatically show your data on the free listing, you must have structured data markup on your site.
More than half of the internet traffic is generated from organic traffic. Moreover, a huge amount (40%) of online revenues are coming via search engines. But most customers aren't interested in going through the second page to search for their preferred product.
Shopping ads, including carousel ads, are ahead of other ads and search results. This is because your ads are on top of other ads, and the front line is getting all the attention of customers.
Wrapping Up
Everyone is so hyped about Google shopping ads, from beginners to the eCommerce giants. The reasons are simple; shopping ads are constantly updating their methods and following the marketplace trends. As a result, you will get synced with the demand of the marketplace and boost your eCommerce business.
We hope our mentioned benefits of Google shopping ads will allow you to launch your own shopping ads asap. It will surely minimize your eCommerce marketing effort and connect you to the ongoing trends of paid marketing.