Every business, big or small, uses emails for their business and marketing communications at some point or another. Email marketing is one of the traditional marketing technique that has been prevalent for many years.
Yet, there are still many challenges that email marketers have to overcome to run a successful campaign. Low email deliverability is one such challenge that almost everyone faces with email marketing.
In fact, as much as 14.8% of emails do not even reach the intended audience and are stuck in spam filters or remain undelivered.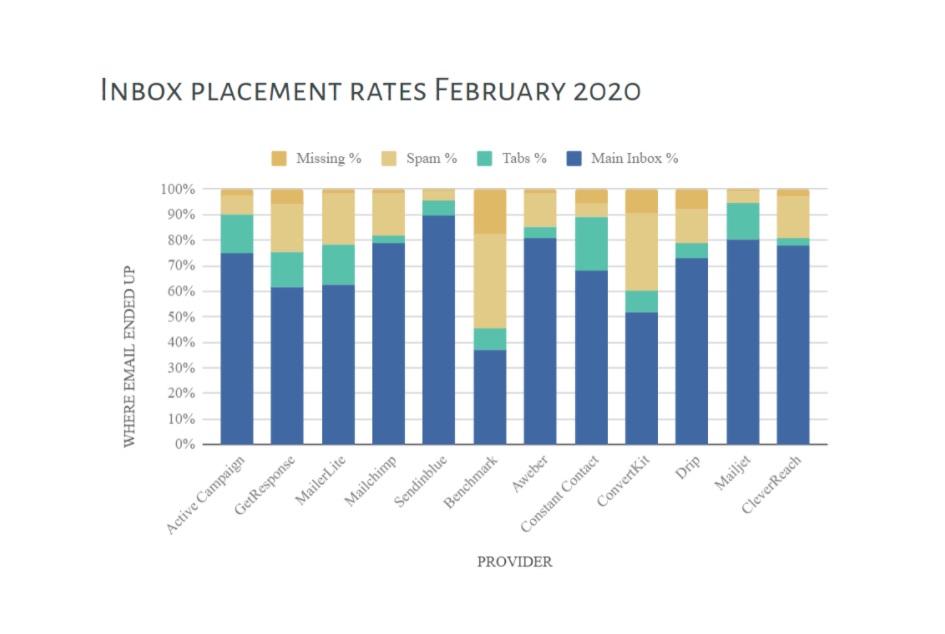 But, what can you do to avoid this?

Well, you can keep yourself updated on the latest email marketing trends and best practices to run successful campaigns. Changing your email marketing tactics with time is the best way to stay relevant and successful.

Want to find out the latest email marketing trends?

That's what this post is all about. In this post, you will learn about six of the most important email marketing trends that you should be prepared for in 2021. Follow these tips for your email campaign and you will see results in no time.

Let's get started...
1. Personalization
Personalization is not just an email marketing trend but is the one trend that is relevant across the entire marketing world. If you want to draw the audience's attention, you need to personalize your marketing communications. The same applies to emails as well.

Adding a personal touch like addressing each recipient by name increases their chances of opening your emails. Moreover, it makes people feel like you sent an email specifically to them instead of sending bulk emails.

But, personalization in emails is now moving beyond just salutations. Marketers are now segmenting their email lists and sending different emails to different segments. This is something akin to the mass personalization of emails.

But, what does it achieve?

It helps you send the most relevant emails to each recipient on your email list and reduces the chances of your emails being marked as spam.

2. Automation
Email automation is probably going to be the most popular email marketing trend in 2021. This trend integrates artificial intelligence with an understanding of the customer journey to optimize email marketing. Use this AI driven email marketing tool for your email optimization and personalization.

How this works is that marketers send automated emails that are triggered by certain user actions. They set up a series of automated emails for various customer touchpoints throughout the sales funnel.

For example, as soon as someone subscribes to your emails, they will automatically get a welcome email. Or, if someone abandons their cart while shopping, they will automatically receive an abandoned cart email.

This allows you to engage and convert customers at different stages in their purchase journey with relevant emails.

3. Mobile Responsiveness
Mobile responsiveness is not as much a trend as it is the need of the hour. Most people read their emails on-the-go using mobile devices. So, if your emails do not render well on mobile devices, they will go unread.

So, it is important to use mobile-responsive email templates for all your business and marketing emails. Also, make sure that your emails adapt to different screen sizes and not just one or two most common ones.

4. Email Interactivity
One of the latest email marketing trends is the growing popularity of interactive emails. Many marketers have started adding interactive elements to their emails to engage their audiences.

These may include animations, roll-over effects, surveys, quizzes, and many such interactive elements designed to engage the intended recipient. Interactivity also helps you get more clicks on your emails and direct people to your website.

Using interactive elements in your emails is one of the strategies for email marketing that you simply can't ignore. So, try it out and see the results first hand.

5. Use of AI
AI impacts almost every aspect of email marketing starting from crafting the perfect emails to sending the right emails to the right people. In a way, all the other email marketing trends on this list are also driven by AI in some way or another.

Still, given its impact on email marketing, AI deserved a special mention on this list of email marketing trends.

The most important use of AI in email marketing is segmenting email lists by customer demographics and other parameters. AI can literally categorize and sort your email lists within seconds, while it would take you a lot more time to do it manually.

AI can also help improve your email deliverability by auditing your emails and pointing out exactly how to optimize them. There are many AI-based tools for email marketing that can help you audit and optimize your emails to get better deliverability.

6. Visual Appeal
Lastly, a very popular email marketing trend these days is the rise of visually-appealing emails. Marketers are trying to move away from boring text emails and adding more visual elements to their emails.

Marketing emails in 2021 will include a lot more videos, animations, product image carousels, etc. than ever before. Visual emails are going to be the norm in 2021 and you should hop on this trend as early as possible.

Make your emails stand out and improve your email copy by making them visually appealing and engaging. This will help you get more opens and clicks through your emails than you would get with long, boring, text emails.

Ready to Start Using These Trends for Your Campaigns?
These are the top six email marketing trends that you should be aware of to run successful email campaigns in 2021. Leverage these trends in your email campaigns and see better results across the board.

Using these trends, you will be able to get better open rates and more clicks on your emails than ever before and become a successful email marketer.

Do you have any questions about how to use these trends for your email campaigns? Feel free to leave your questions in the comments box and I will get back to you.